I love putting entertaining things, like a puzzle or simple game, on my coffee table. So often we don't even turn on the TV because whatever I have set out distracts from needing that mindless entertainment. It's great that the kids aren't always begging to turn on some mind-numbing show because they're focused on something interesting and complex. Product received for review. Post contains affiliate links.
Perplexus Puzzle Game
While attending BlogHer12 in New York last month, I saw a blogger friend of ours walking around with a Perplexus puzzle ball. As soon as I saw it, I knew I had to get my hands on one. I was thrilled when I got the opportunity to review the Perplexus Original!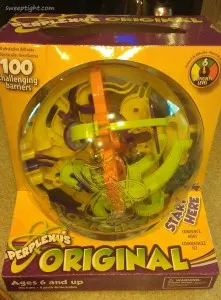 This is now living on my coffee table and everyone, I mean everyone, can't help but grab it. It is completely addicting! With 100 different barriers, the fun lasts for a long time! And, the best part of this is there is no clean-up. You don't have to worry about loosing pieces or little ones choking; it's all contained inside the ball.
This also makes this puzzle perfect for travel. Keep the kids (and adults too) busy on car rides, planes, trains, you name it! We brought it to the doctor's office and everyone was asking to take a turn in the waiting room.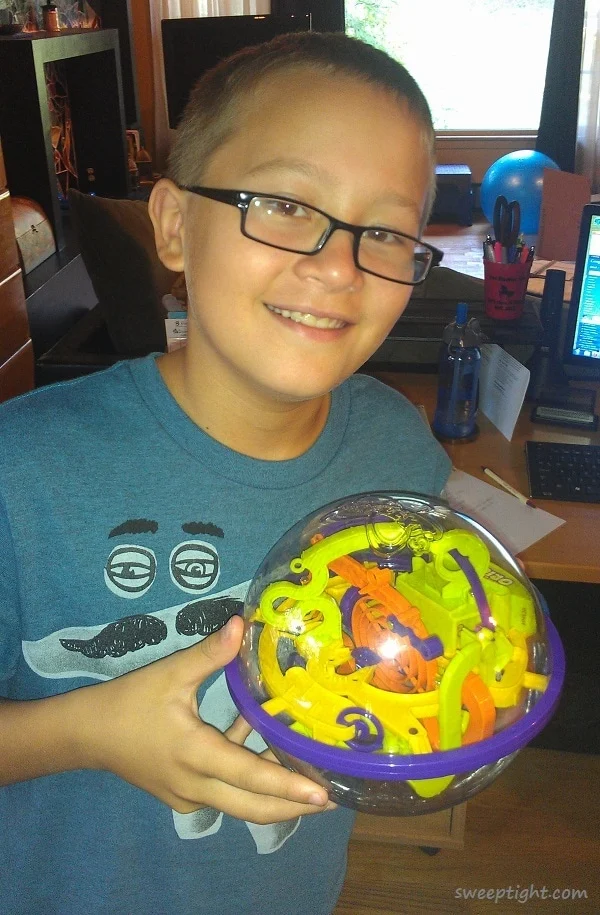 My son, Adam, was determined to get the ball into the very center. He was so proud when he finally did it!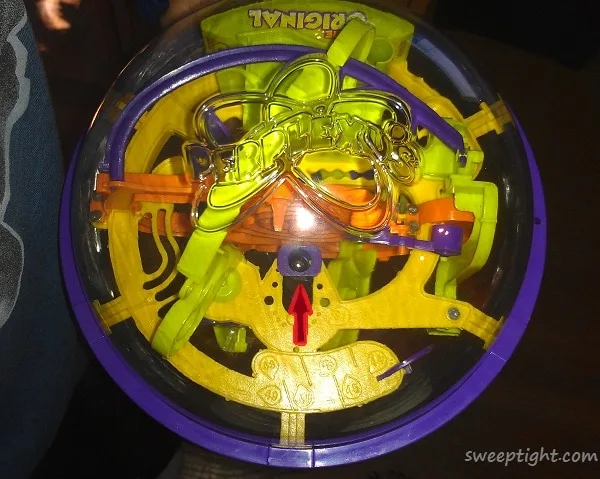 Then my daughter, Chesney, couldn't wait to take her turn. Her whole body got into the act. She was walking around the whole house twisting, turning and flipping the ball.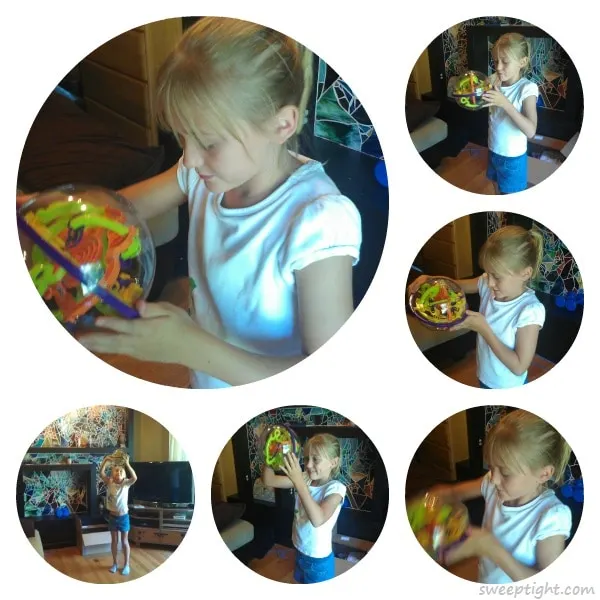 It's no wonder this toy has won several awards. It's fun, educational and in my daughter's case, exercises more than just your brain!
Check out their website to see the other puzzle balls too!