I am a Discover Boating ambassador through a Mom Central campaign and cannot wait for the summer to fully kick in. As soon as the weather permits, you will find us on the water. Boating is a great way to relax, have fun, and spend quality time with the family.
Peaceful Boating
My husband has a fishing boat and just loves to fish. While you won't find me with a pole, there's definitely a spot for me to layout and relax on the boat. I like to read or take pictures. When it's just the two of us, it can be a very quiet and peaceful day of relaxation.
Mike is completely boat obsessed. He already has his fishing boat, but still goes to stores often to check out the boats and dream. One day he wants to own another boat. If I have anything to say about it, it will be a more fun one! When looking at this boat selector tool, I would go for one of the jet boats or pontoons. Those would be a blast!
Family Boating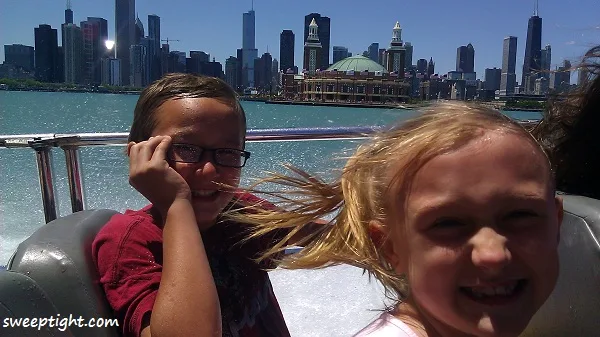 Since we live close to Chicago and Lake Michigan, there are plenty of fun family opportunities involving boats. Last year Shelley took her kids on a fun speed boat ride in Chicago and everyone had a blast! The kids got drenched and couldn't have been happier about it. I definitely want to plan a trip for us all to do something like that this summer.
Party Boating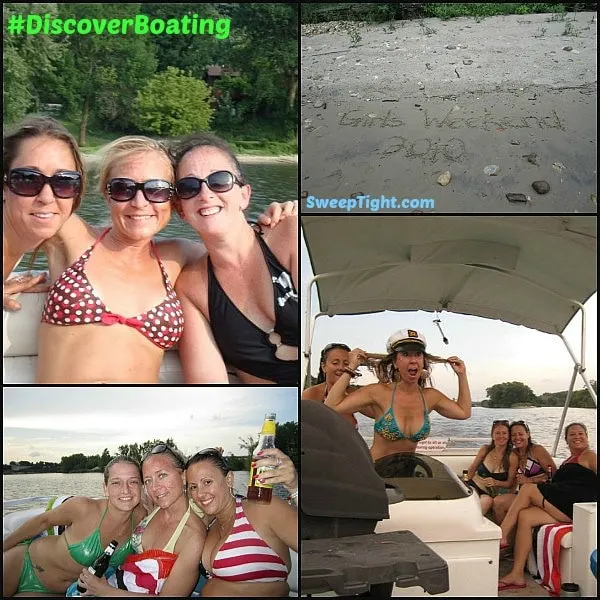 My friends and I have a yearly girls' weekend trip where we always rent a boat for a day. What a blast to spend the day goofing off with the girls on the water! Talk about some seriously fun memories.
So, as you can see we like all kinds of boating! Stay tuned for new pictures of our adventures on the water this summer. Cannot wait to get out there and make new memories.
>>> Do you like boating? If so, what kind? Do you do any fun water sports?