We are going on a road trip! We're headed to the east coast from Chicago. We'll be stopping off at really cool places along the way reaching as far southeast as Savannah, Georgia. This post contains affiliate links.
With two kids and two adults in a car, it's going to be quite an adventure. We're prepared with fun printables, audio books, and tons of non-device-dependent activities for the road. This post contains affiliate links.
Simply click on the images in this post to download the PDF and print!
Family Road Trip
My modern family is hitting the road for two weeks. By modern family I mean my two kids, my boyfriend and myself. We are quite a blended family. (Hence, #MFRoadTrip) 🙂
My kids don't share the same father, though we never even realized they're 'half' siblings until just a few weeks ago. Obviously, I knew this all along, but none of us have ever felt or thought of them as anything but just brother and sister.
My boyfriend, Evan, moved in a few weeks ago and we've never been happier. He's originally from Virginia so we're heading out to the east to meet his family.
Road Trip Printable Activity Sheets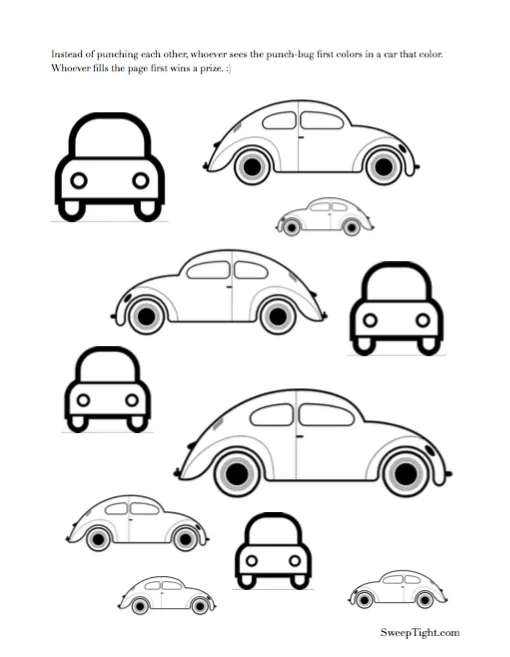 Does your family play the punch bug game? Mine does. And with 2 weeks in the car, this could get really old. So I came up with this printable. I've wrapped up some cute little toys to use as prizes. Small sliding puzzles, books, card games, and travel games make great prizes.
Our first stop is Bedford, Pennsylvania. We'll be staying at the Omni Bedford Springs Resort! This property looks absolutely stunning and has 25 scenic miles of hiking trails!
I'm printing 14 of these for each kid so they have a way to journal each day. They get to draw where we've gone on the map and take notes about their favorite activities of the day.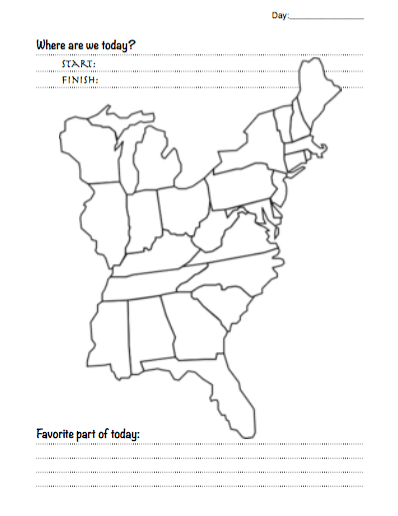 From there, we'll be spending a day in Washington, DC. Then spending six days in the Richmond, Virginia area with Evan's friends and family.
For the rest of the trip, we'll be heading south along the coast visiting areas like Emerald Isle, Charleston and Savannah. Once we start heading back home, we're heading inland to stay in the mountains somewhere near Chattanooga.
Update: We ended up staying in Louisville, Kentucky at the Hampton by Hilton downtown location.
I came up with this game as a fun twist on Scrabble. I can't wait to play this one with the kids.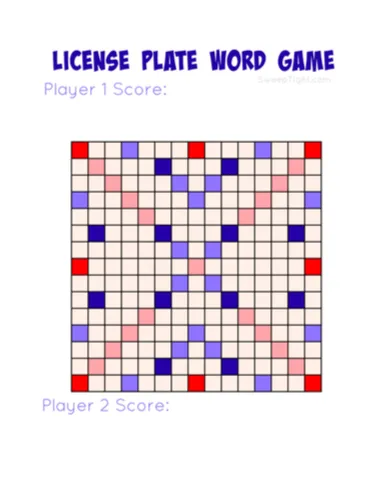 My favorite memories from road trips we took as a family when I was a kid are of looking out the window and seeing so many new places. Mountains, rivers, cool trees, interesting architecture–all things missed when the kids are staring at a phone or tablet screen.
For our trip, we are banning devices during daylight hours. So, I've put together some printable road trip games to keep the kids looking out the window.
My kids are 10 and 14 now. I'm desperately trying to teach them the value of a dollar. They just aren't getting it. Especially with a blogger mom that gets a lot of stuff for review, they just don't understand.
On this road trip, they're in charge of keeping track of all the expenses. Every time we have to get gas, eat out, or pay for hotel–they'll write it down. I can't wait to see their reactions to the grand total! See also – how to establish credit for teens.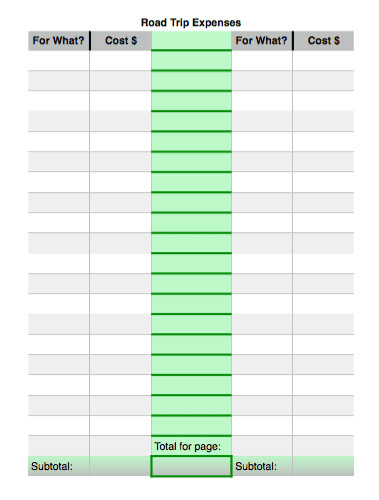 I'm putting all these fun road trip printables in a binder for each kid along with graph paper to play fun games like tic-tac-toe, complete-a-square, and connect-four. But this one is also fun as a printable on its own. Just make sure you're prepared with different colored markers or pens.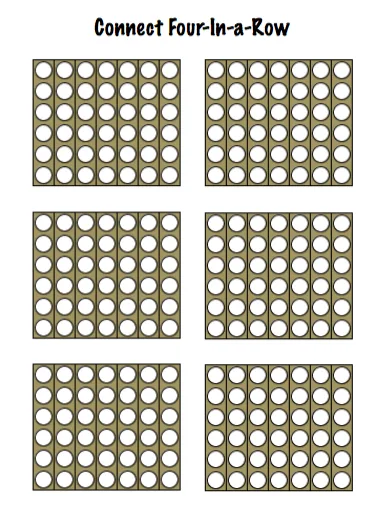 I used card stock, binders and fun Post-It Tabs to put together these fun activity binders for each kid. We're so excited! By the way, these are the best marker/pens I've ever used in my life.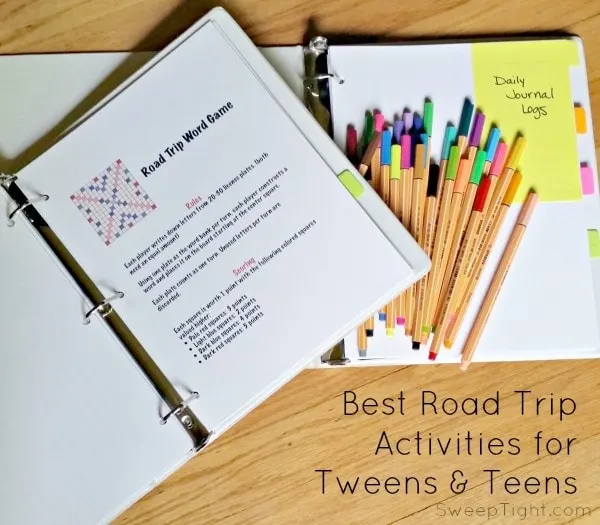 We'll also be listening to audio books throughout the trip. You can see what your library has to offer to save a few bucks, or if you have a Kindle Unlimited account, there are hundreds of books to choose from.
What are your favorite road trip activities?