On the way back home from our Modern Family Road Trip (#MFRoadTrip) we stayed in Louisville, Kentucky at the Hampton by Hilton downtown location. This place was perfect for our family. While we were able to stay for free to facilitate this post, all thoughts and opinions are always my own.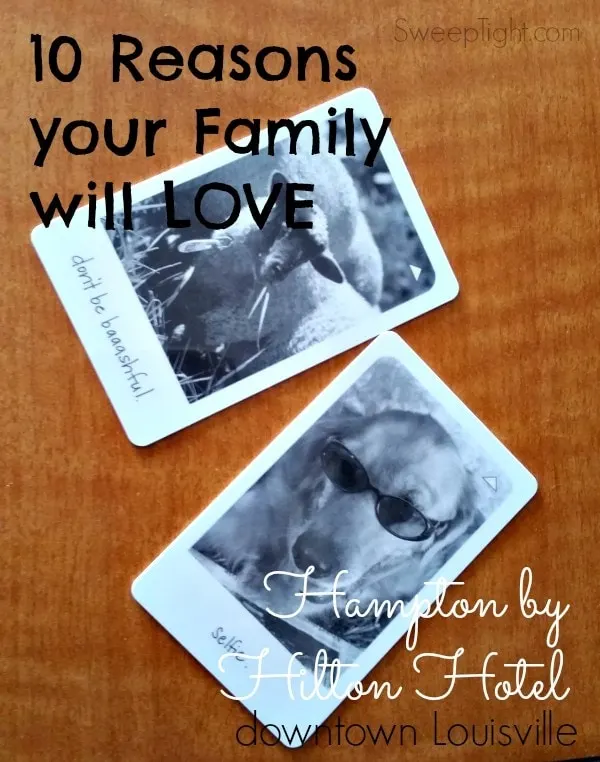 The Hampton by Hilton – Downtown Louisville
There are numerous reasons my family and I love this hotel. First, you should know we were totally wiped out from traveling when we checked in–6 hours later than planned–at 2am. After driving through some nasty weather at in the dark, through the mountains, for hours, we were a bit strung out when we arrived in the luxurious lobby.
The incredibly friendly staff were extra courteous and even set up a later check out for us so we wouldn't be rushed in the morning. Which brings me to this list of reasons the Hampton by Hilton in Louisville is wonderful:
Comfy beds – when I say comfy, I mean com-fEE. The bedding was soft yet crisp, the mattresses were the perfect medium between firm and squishy. None of us wanted to get out of them!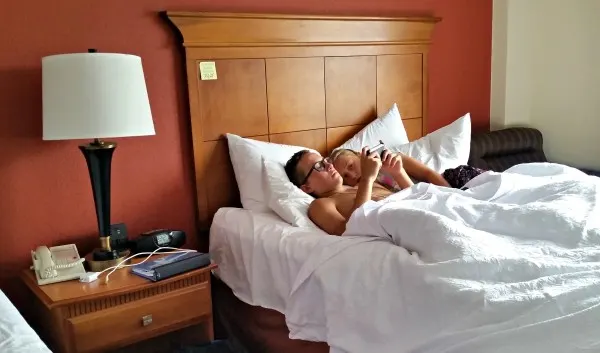 Extra pillows – Each bed was made with 4 awesome pillows on each, then there were 2 more in the closet! At home I sleep with an obnoxious amount of pillows so this just makes the room for me.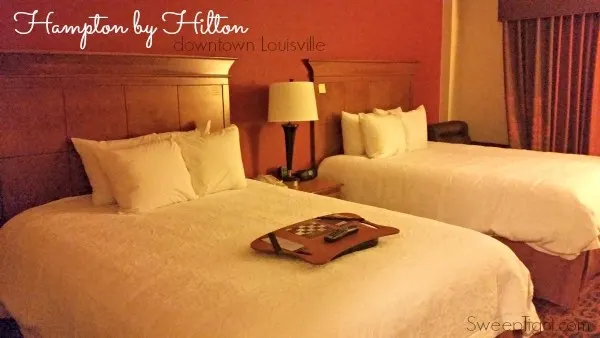 Spacious bathroom – as a female with a few dozen bathroom essentials, countertops are prime real estate, especially when sharing the bathroom with your family. This bathroom had a ton of surfaces so everyone was able to spread out.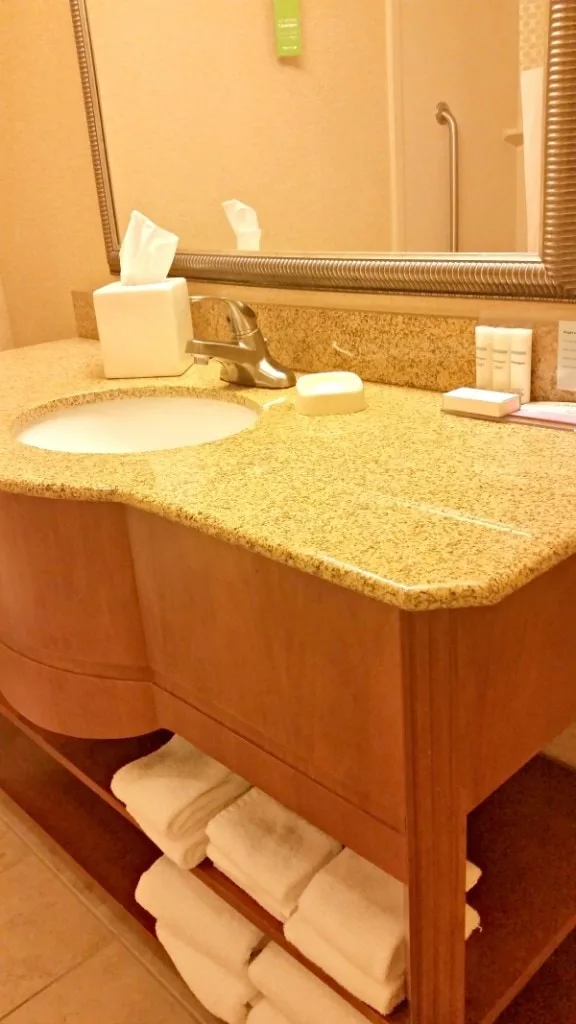 Outlets everywhere – okay, so as a blogger I know I use a ridiculous amount of outlets but I know anyone with tween/teen kids also has a pile of devices that need charging. Our room was loaded with outlets. Even a couple USB spots in case you forgot a wall adapter. Everyone was able to charge everything–phones, iPods, iPads, Kindles, laptops, and camera batteries with no arguments. AMAZING.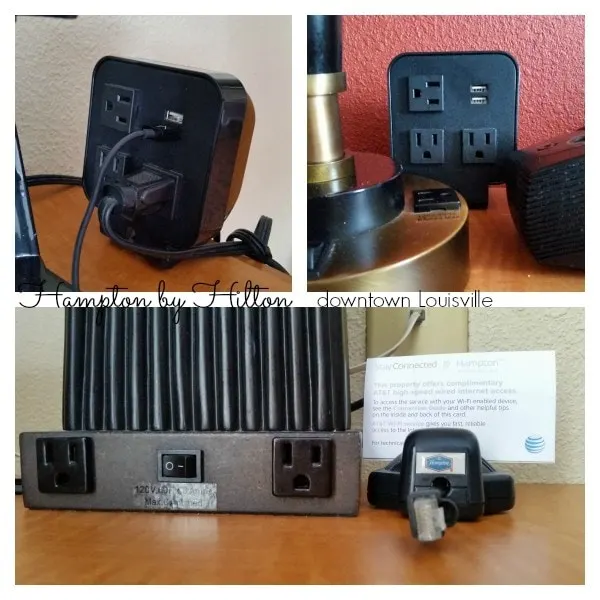 Free wifi – not only does your stay come with complementary wi-fi but they have a hard line in the room! You can easily connect your laptop for quick and fast service.
Pool – Every hotel needs a pool in my opinion. It doesn't even have to be a great pool. But if I'm staying somewhere away from home, having access to a pool, makes me feel like I'm on an adventure. Plus the kids love swimming and this allows us to either swim with them, or read on the sidelines while they burn off some pent up energy.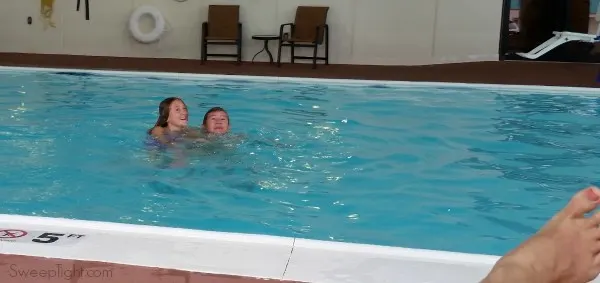 Free parking – because, duh. Awesome.
Location – located in the heart of the fun city of Louisville and within walking distance of all sorts of fun activities, this hotel is perfect for business or pleasure.
You can find out more about the Hampton by Hilton hotels by visiting their website.
Have you ever been to Louisville? What makes or breaks a hotel experience for you?