Disneyland has been creating and putting magic into the world for six decades. To celebrate, they're filling the sky, painting the walls, and even splashing the scene with diamonds. I was able to attend these events as part of a press junket sponsored by Disney. All thoughts and opinions shared on this blog are my own.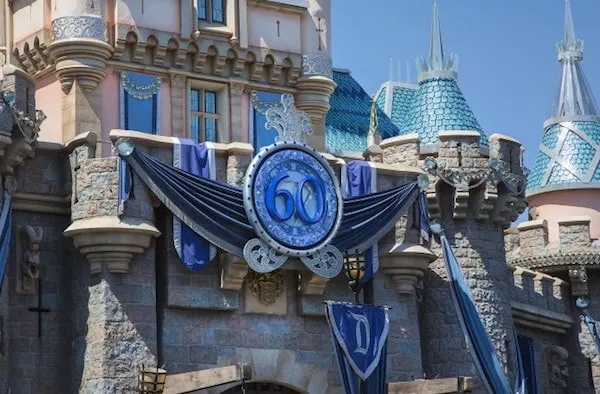 Disneyland Turns 60
This was my very first trip to Disneyland so I'm now completely spoiled. The Diamond Celebration is absolutely gorgeous, exciting, and worth waiting 60 years to see.
Because this was my first trip, I wasn't sure what was new and what was old. For me, magic was simply around every corner. But for those of you who have been, but not for the Diamond Celebration, here's what they added:
"Paint the Night"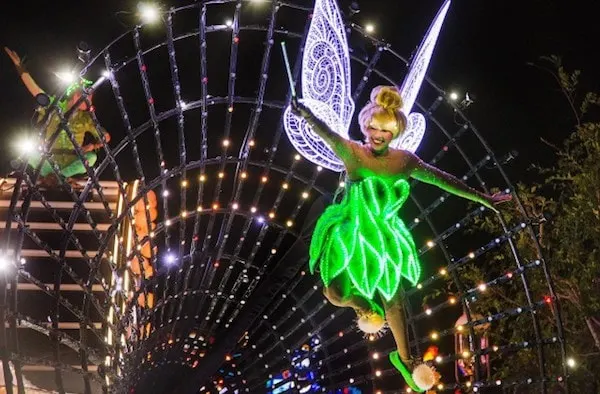 This is the first ever all LED (with the exception of Tinker Bell's wand and Rapunzel's flickering lanterns which use incandescent lights) parade that illuminates the park with more than 1.5 million sources of light. Telling eight different stories with light, music, and live action, this parade took several years to design. The floats alone took three years for the design and technical teams!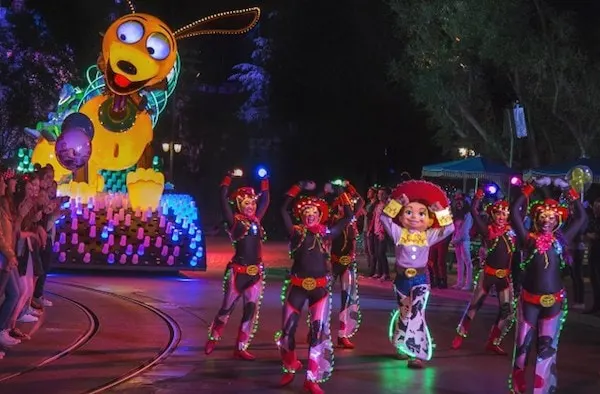 Fun Facts
"Paint the Night" requires more than 200 "universes of control" to operate everything from the video presentations on the floats to the lights on the individual costumes.
The Tinker Bell float design includes a tribute to the "drum unit" that led the classic "Main Street Electrical Parade" from 1972 to 1996 in Disneyland. Tinker Bell's wand is handmade and is capped by a rosette from the original 1972 Main Street Electrical Parade.
The five animated doors on the "Monsters, Inc." float are just over 9 feet tall and contain 40 individual LED video panels. Custom automation programming allows the doors to act as individuals or as a group.
Almost 2,000 feet of LED 'neon' is used in the "Cars" unit.
The Little Mermaid float contains nine fish, eight flowers, and more than 250 blades of grass.
Belle's video screen on the Disney Princesses float contains more than 500,000 pixels
The "Toy Story" float is 32 feet long, and Slinky's ears are 18 feet tall and 11 feet across.
The "Frozen" float is almost 35 feet long and 30 feet tall.
Mickey 'conducts' the finale of the parade from 12 feet above the street.
Disneyland Forever – The Fireworks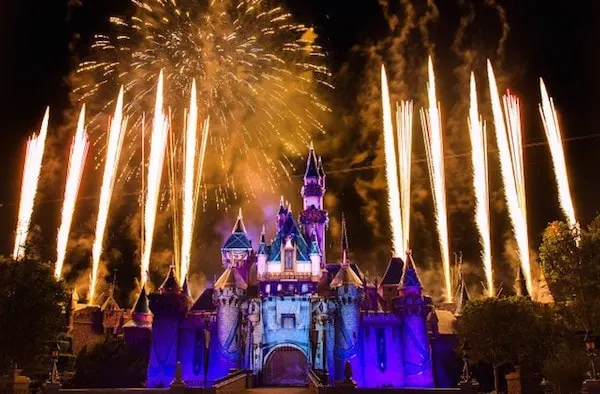 These are by far the best fireworks I've ever seen. Being from Chicago where we have the famed Navy Pier fireworks show–says something. These are expertly choreographed with music, a storyline, and additional lights and holographs. Depending on where you stand in the park, you'll have a different experience. There's literally not a bad spot to sit because each angle was planned.
World of Color
This water show shames all other water shows. Featuring Neil Patrick Harris and the one-and-only Mickey Mouse as hosts, this nighttime presentation takes everyone watching on a journey through Walt Disney's imagination to see how all his dreams came true.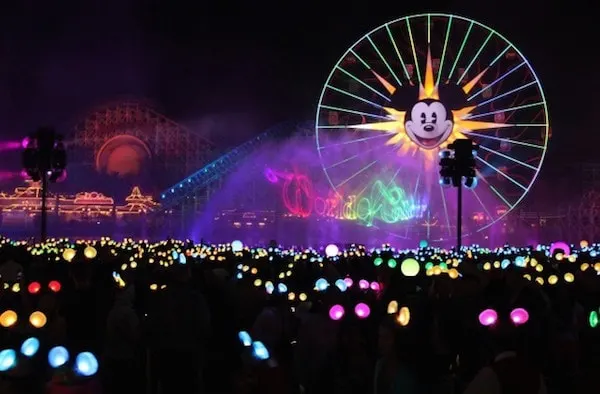 Have you ever been to Disneyland? What would you want to see most?