An interactive pet camera exists now. Not only does it allow you to look in on your pets while you are away from home, but you can play with them and other pets through the app. If you or your pet(s) suffer from separation anxiety, here is help.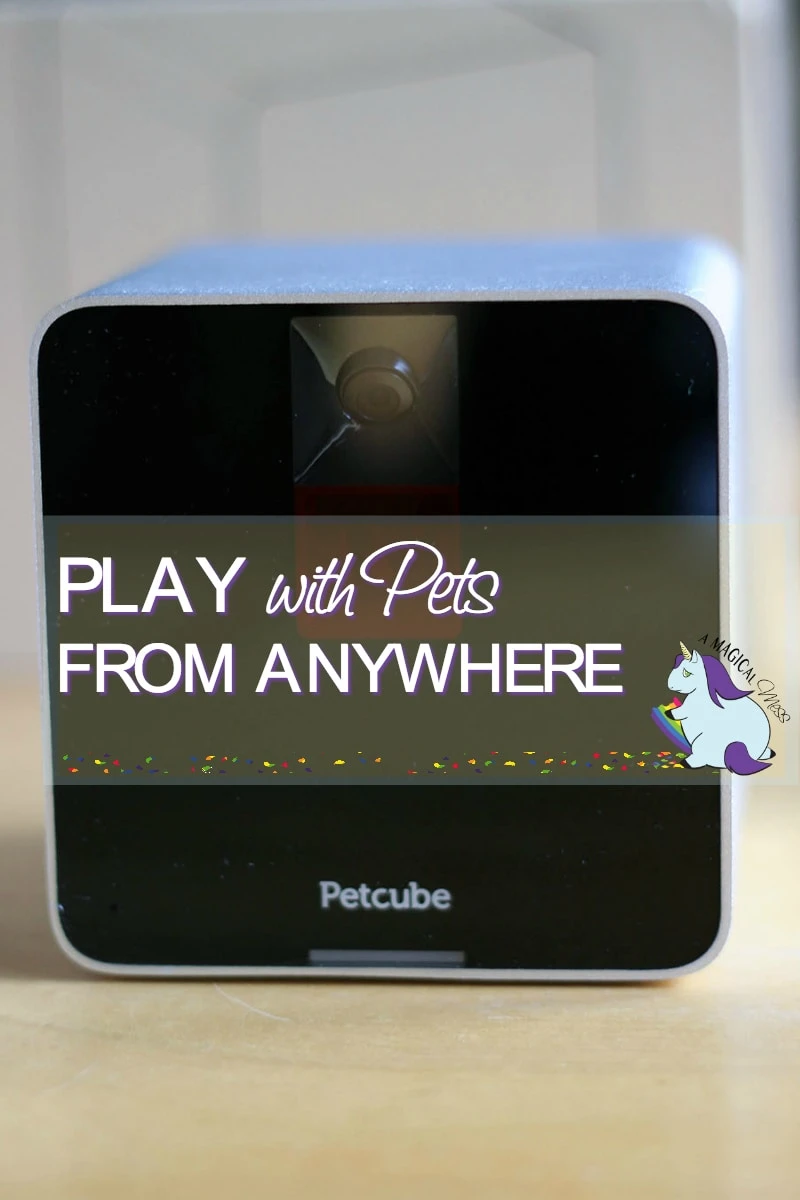 Meet Petcube, the best-selling wi-fi pet camera on the market. There are so many reasons I love this camera. This shouldn't shock anyone since it's two of my favorite things combined – pets and gadgets! Petcube allows pet owners to watch, play, and even talk to their pets remotely from their smartphones.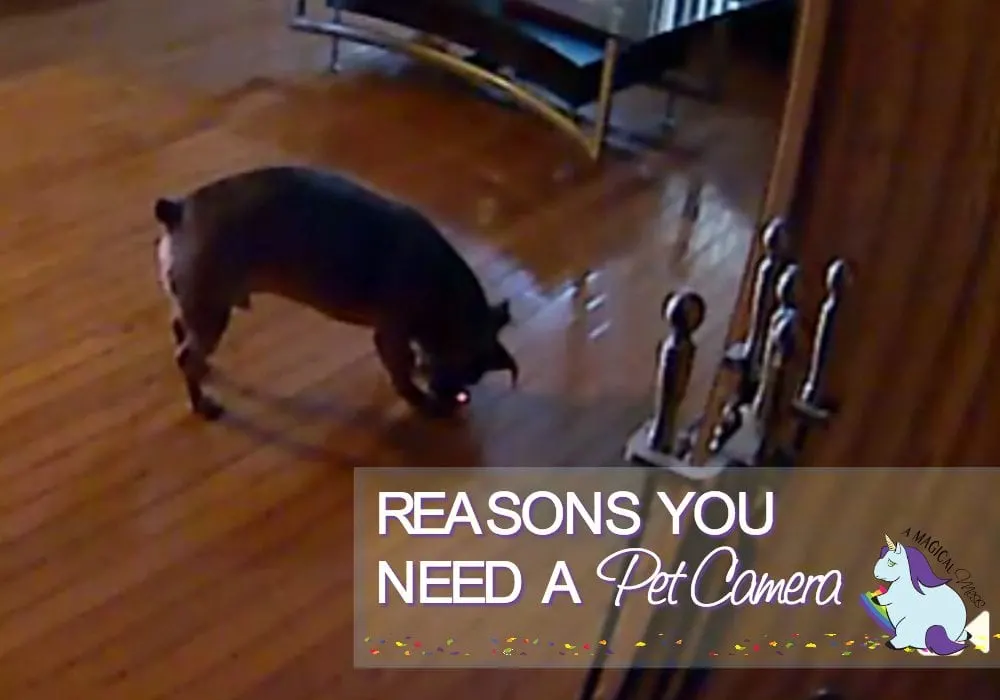 5 Reasons you Need an Interactive Pet Camera
Watch: See what your pets are up to while you are away. Are they curled up in a comfortable ball and completely content without you? Or, are they pacing the floors and ripping something to shreds in fear? Maybe skip that afterwork cocktail today. Seeing a room is also great for security.
Play: Touch the screen to move a laser beam around for your pets to chase. This never gets old for The Grump.
Exercise: If your pet sleeps the entire time you are gone, it's good to get them up and moving a bit. If your pets are anxious, hopefully the laser beam can help them burn off some nervous energy.
Entertain: Forget Angry Birds, the next time I am in a waiting room, I'll just play with my dogs. If your pets are being lame, there are public PetCube users that let you play with their animals. I was able to play with a whole room of cats in a pet shelter. Now, that is awesome!
Share: You can make your cube public, or just share it with friends and family to give others access. The settings give you a lot of control with the options. If you want, you can program it only to allow people to play with your pet during certain hours. The best part is that people don't need the cube to play – just the free Petcube app. Of course, you can also make the cube completely private and only accessible to you.
If you've ever wondered what your pets are up to while you are gone, here's your chance to find out. You have the option to record video or take pictures in case something adorable is happening.
&
An interactive pet camera is definitely a pet parent's dream gadget. Petcube is not slowing down on creating connected home items. They even have a device where you can remotely give your pets treats! Be sure to check out the bark-worthy deals they have going on for the holidays.
Who on your list would love an interactive pet camera?