Simple holiday centerpieces are about the only centerpieces I will do. Our house isn't big enough for a gigantic dinner table. Therefore, table space is limited. I like practical table decor that is edible and that people can take home.
This is a Fashionista Event, and a promotional item was provided to me by Chocolat Frey. Hosts for this event are Still Blonde after all these Years and ModlyChic.
Simple Holiday Centerpieces that Also Make Great Gifts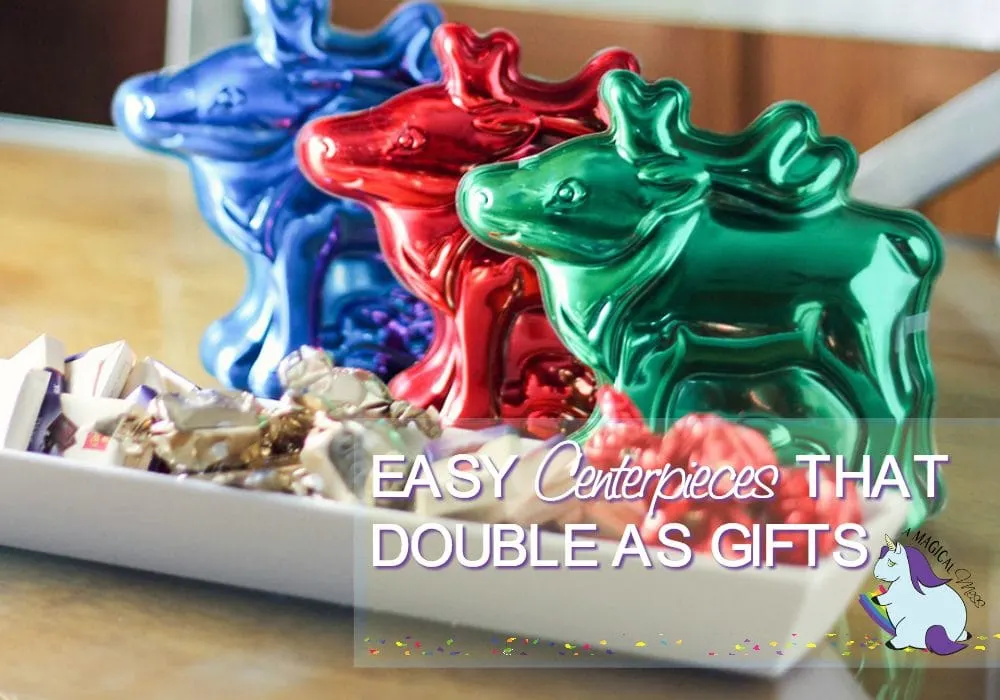 Every year during the holidays I like to stock up on premium chocolate like Chocolat Frey®. I use it for simple holiday centerpieces, in candy dishes, and to dress up gifts. To be perfectly honest, I also use it as fuel during this crazy busy season.
Yes, I know candy isn't the best way to power up, but a tiny square of quality dark chocolate isn't the worst choice either. It certainly is a tasty way to get me over the afternoon slump.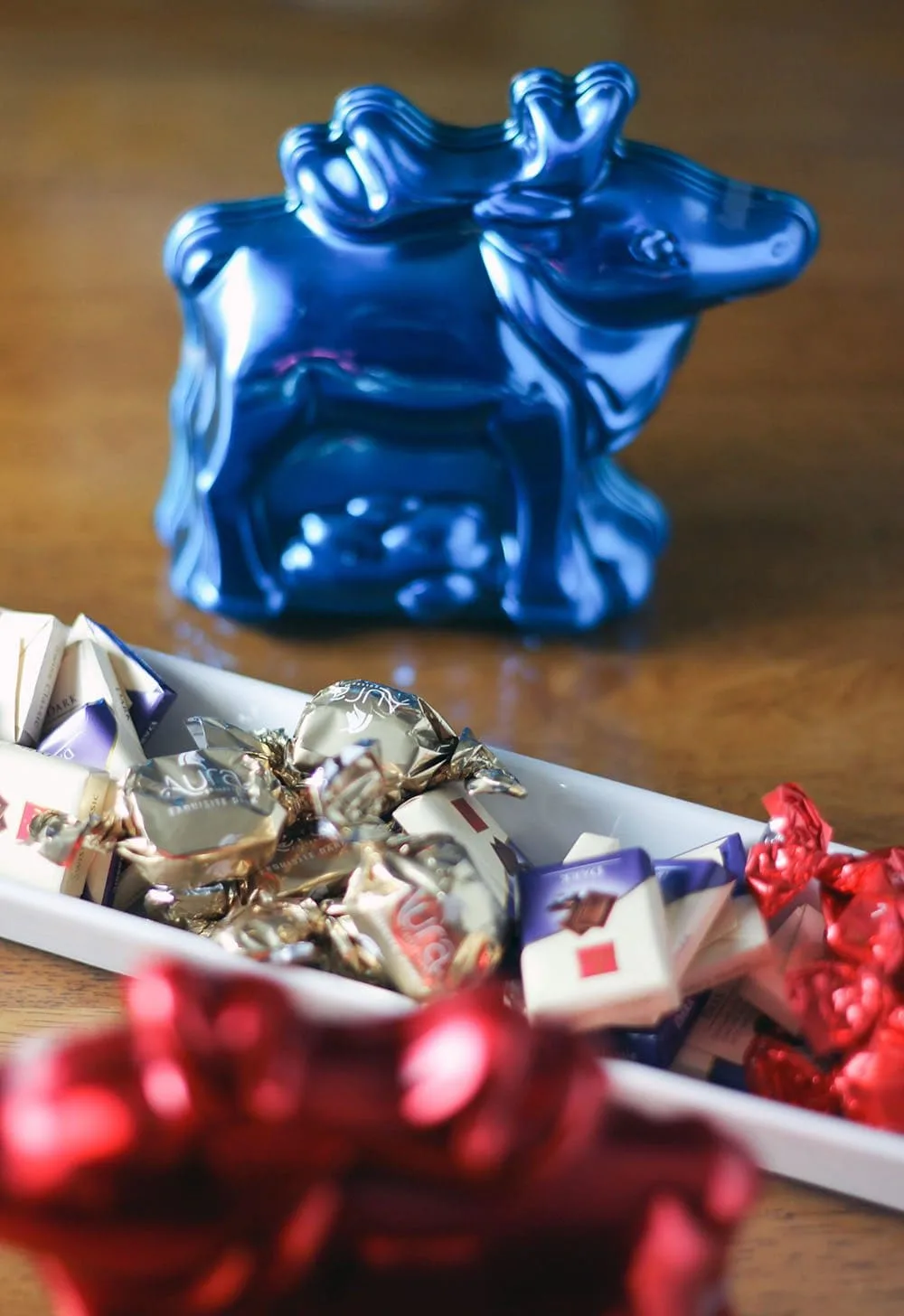 If we host any small holiday gatherings, I like to use a pretty display of Chocolat Frey® candies as the centerpiece. Everyone can eat the chocolates before, during, and after dinner. Plus, they can take home what is left as gifts.
To me, edible centerpieces are the way to go. I have been to fancy dinners where the gigantic, but gorgeous centerpiece literally blocks every person across the table. Nope. Keep it simple is my motto.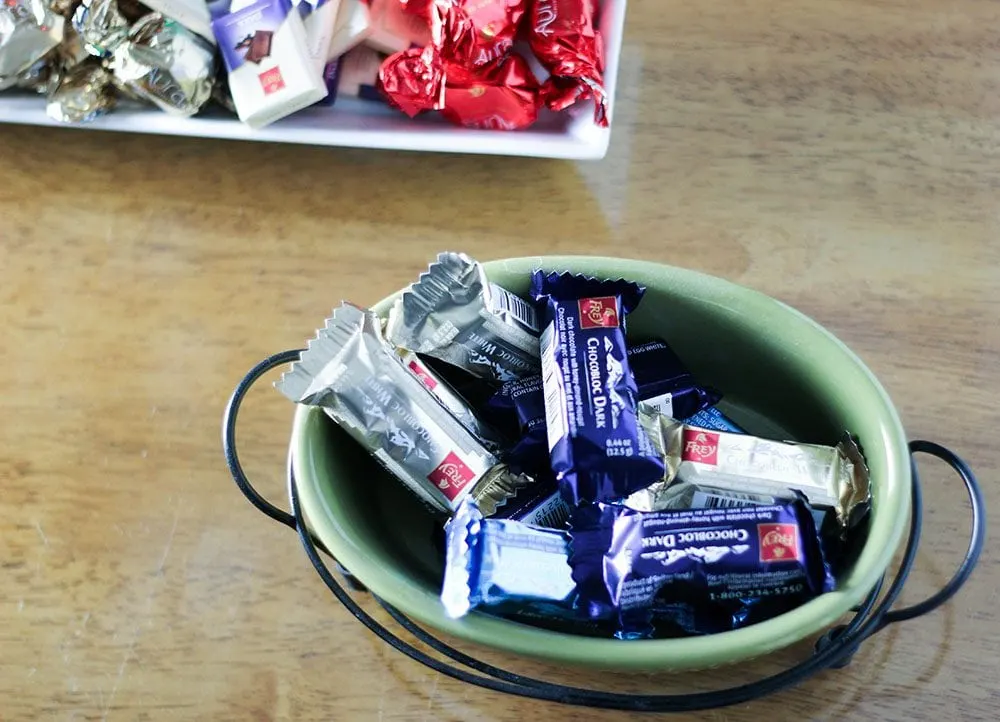 When my Aunt hosts our large Christmas family gathering, I bring a bunch of candies over to her house so everyone can enjoy. Trust me, there's never a worry that any Chocolat Frey candies will go to waste!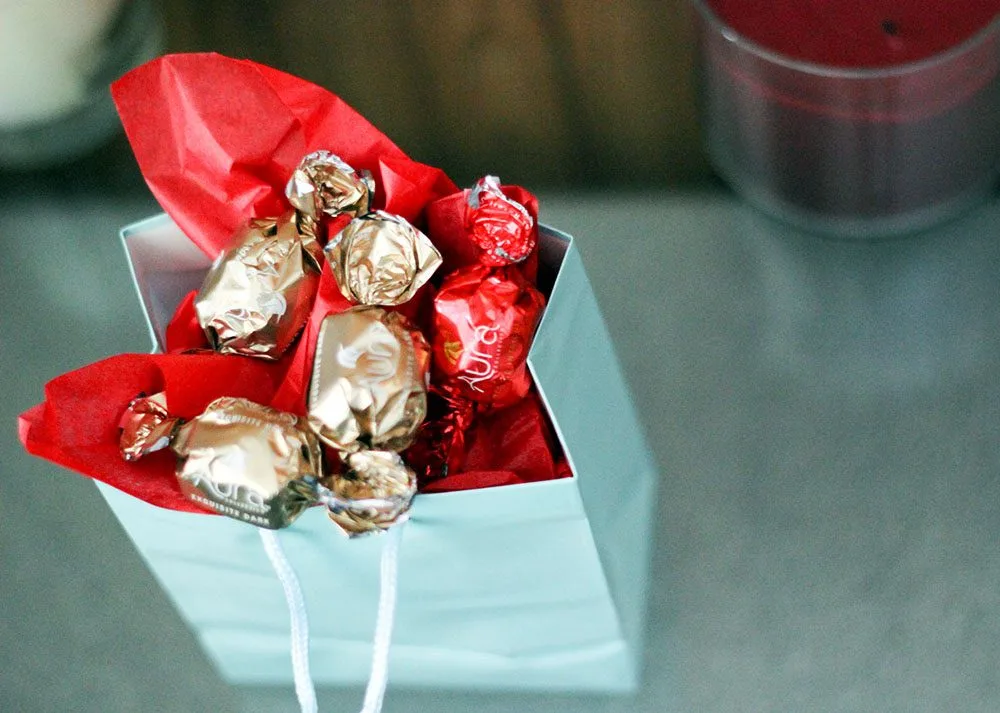 For the past few years, I have used gift bags to wrap gifts for the most part. It's so much easier than wrapping with paper. Plus, you can dress them up with pretty tissue paper and candy. People immediately get excited when they notice shiny and delicious chocolates topping their gifts.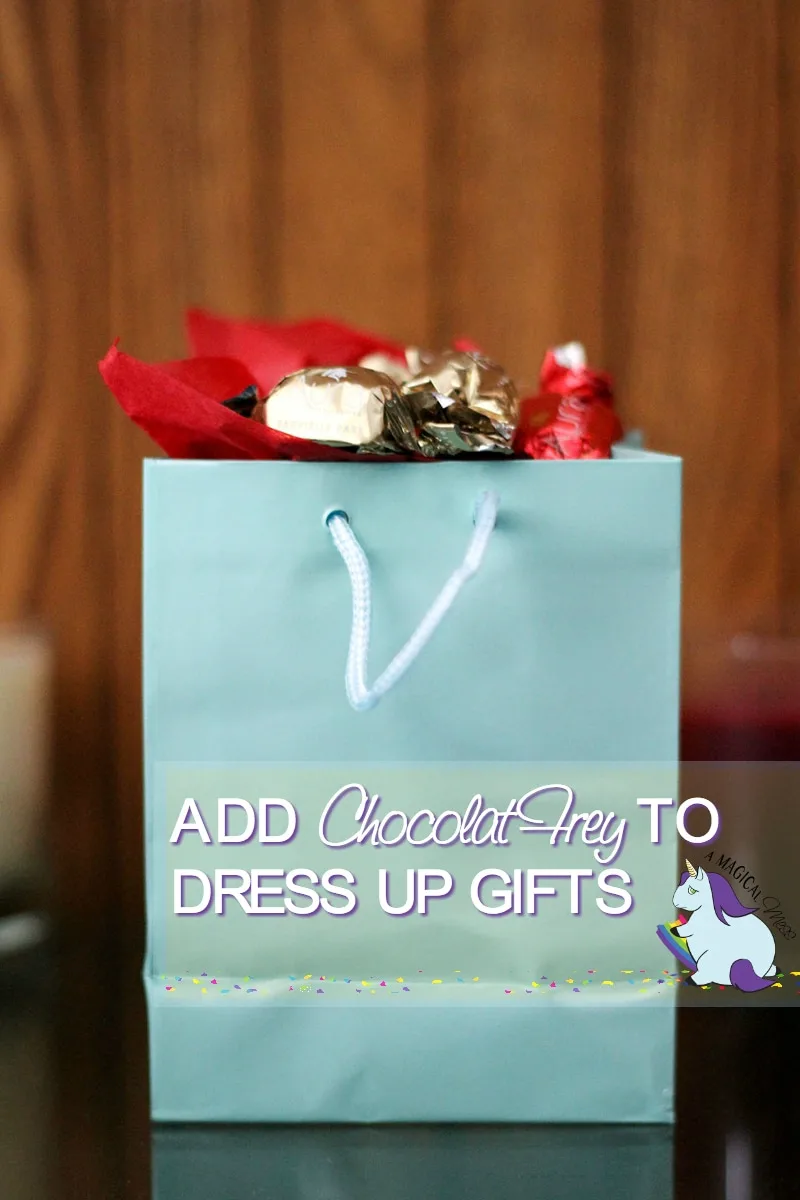 About Chocolat Frey
Authentic Swiss Chocolate Steeped in Swiss tradition.
Founded by two brothers in 1887, Robert and Max Frey.
Today the #1 chocolate brand in Switzerland.
GMO-free using only authentic ingredients and rich cocoa beans, whole roasted nuts and milk.
Bean-to-bar process assures all steps are honed to perfection.
Supports sustainable cocoa farming that provides better opportunities for farmers, their families, and the world.
Chocolat Frey Napsli can be found at Sam's Clubs across the country. Eighty delicious individually wrapped authentically Swiss milk and dark chocolate pieces for only $9.99.