I am working with the International Carwash Association to share these tips. However, my opinions are entirely my own and I have not been paid to publish positive comments. It's important for us to learn how to conserve water, especially in the summer. Watering lawns, filling pools, washing cars, and other water-involved activities can increase our water usage big-time. Something I didn't realize was that washing the car at home can really hurt the environment.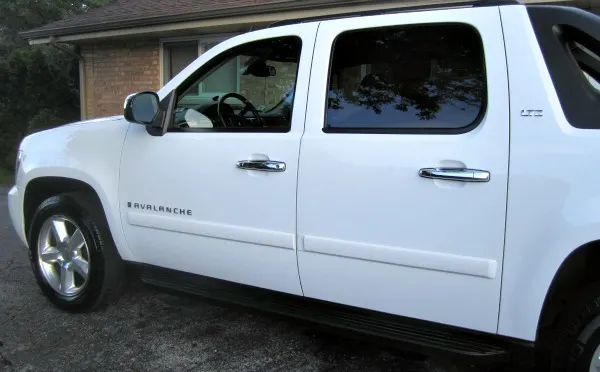 Conserve Water this Summer with WaterSavers
Mike washes our vehicles on the driveway quite often during the summer. I have never given it much thought, to be honest. Well, turns out it can do more harm than good. Think about all the dirty water entering the drains from pavement washing. It does not undergo treatment before it is discharged.
A study by the City of Federal Way, Wash., found that residential car washing led to numerous pollutants being released each year into their storm sewer system, including 190 gallons of gasoline, diesel and motor oil; 400 pounds of phosphorus and nitrogen; and 60 pounds of ammonia.
Yikes. 🙁 Turns out heading to your local professional car wash is actually a lot better for the environment. Most professional car washes are typically a much greener option than washing in your driveway. Because they treat and recycle water, it's far less wasted water than running your own garden hose – which can use more than 60 gallons in as little as five minutes!
The average homeowner uses 116 gallons of water to wash a car, according to the Mid-America Regional Council, and most commercial car washes use 60 percent less water for the entire process than a homeowner uses just to rinse the car.
WaterSavers car washes use 40 gallons or less of fresh water per car wash. That's actually less than the typical home's washing machine uses for one load. Read more details and find a location near you at WashWithWaterSavers.com.
Save time and water, and help protect aquatic life and the environment by getting your car professionally washed this summer.