You know it's important to save for the future. In fact, you know the earlier you start, the more money you'll have come retirement. Maybe early retirement is a possibility. The only problem is you don't have a lot of extra cash to invest.
Or, you don't know how to start investing. The good news is there that there are easy apps to use. Let's take a closer look at the best investing apps for beginners with a small budget.
THIS IS NOT FINANCIAL ADVICE. DO YOUR OWN RESEARCH. NEVER INVEST MORE THAN YOU CAN AFFORD TO COMFORTABLY LOSE.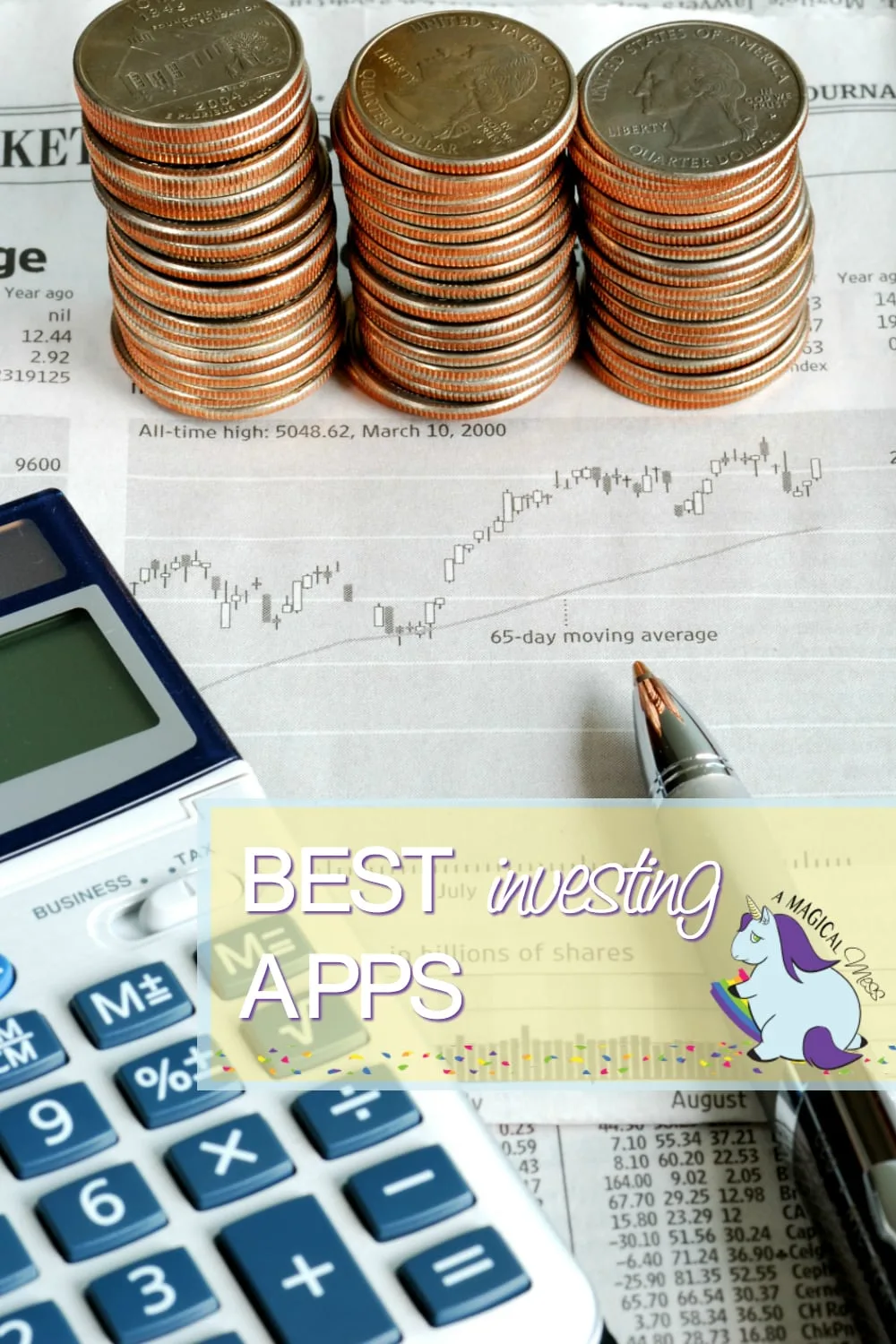 Best Investing Apps for Beginners
Robinhood
The Robinhood investing app operates by the slogan that it's the investing app for the rest of us. In other words, it's designed to be easy to use. Not only that, but they offer zero-commission trading. No one wants to pay money to invest money.
Robinhood offers educational articles inside the app so you can learn along the way. The app is so easy to use, I thought I did something wrong. Join with my link, and we will both receive a random stock share.
Robinhood also has an app to buy Bitcoin and other cryptocurrencies. Available now in select states, find out how to buy cryptocurrencies with Robinhood Crypto. Definitely do a lot of homework before taking the crypto dive. To say the market is volatile is an enormous understatement.
Acorns
If you want to invest with a little money effortlessly, Acorns is the app for you. The Acorns app makes saving easier than ever. There's no need to remember to move money over. Connect your debit and credit cards that you use regularly.
Your purchases are rounded up to the next dollar. The spare change then moves into your investment account. You may not think that spare change is much, but it will add up over time. It's very inexpensive to use the app with an account costing only $1 per month.
Accounts with less than $5,000 cost only 0.25% per year. Join using my link, and we both receive $5. (Sometimes $10 during promotions.)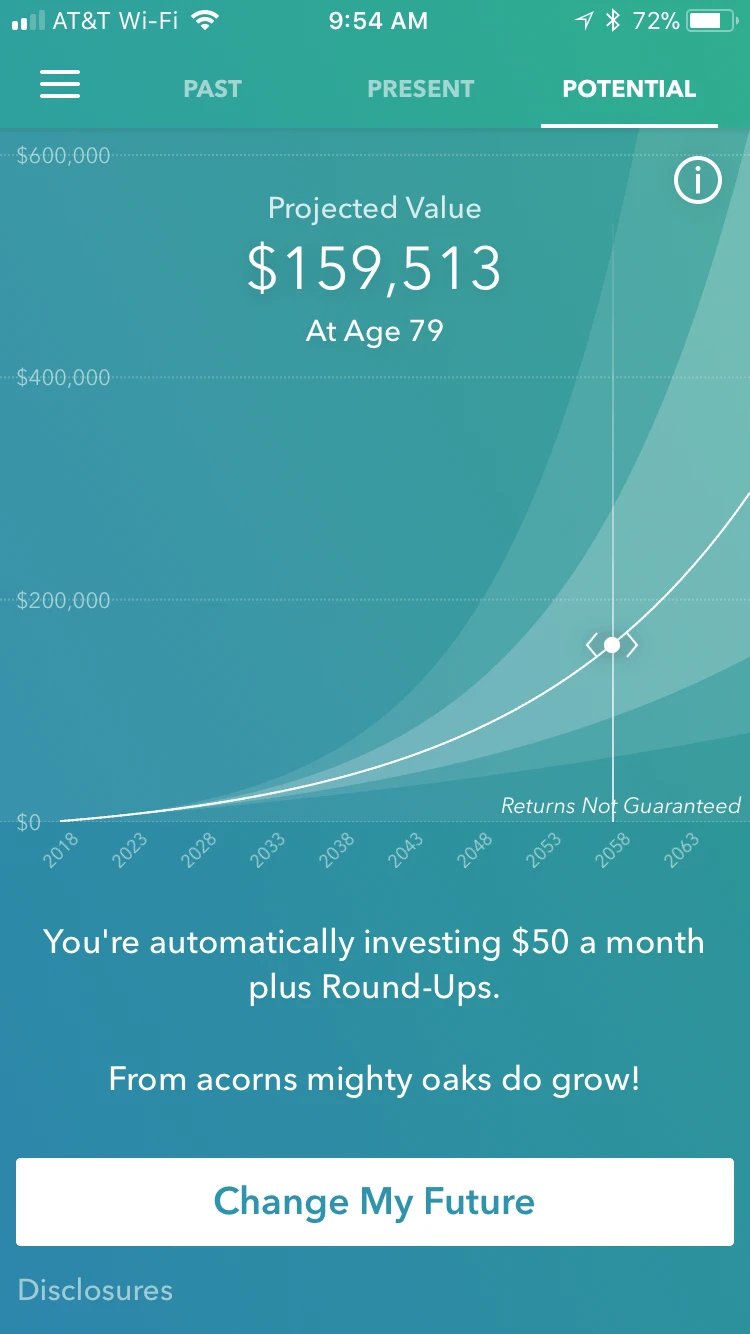 stash
Stash is another one of the best investing apps that works off the principal of learning as you go. You start your account with just $5, and the app will work with you to create an investment plan based on your goals, beliefs, and interests.
There are also tips and articles that will help teach you more about investing. There are no commission fees, but you will pay $1 per month and 0.25% per year if your account has less than $5,000 in it.
M1 Finance
Are you looking for an automated investment option? M1 Finance is simple and convenient – plus, there are no commission fees. It touts itself as being the next-generation of investing. The company even offers weekly webinars to help answer your questions.
Just choose the investments you want to make and M1 Finance will automatically build your wealth over time. M1 uses fractional shares to help make your portfolio even more diversified.
No need to put on your business casual clothes and drag a bag of money into a firm. Invest what you can, when you can, all from your phone.
Have you started investing? Do you have something to add to our list of best investing apps?