My goal is to make dinner at home a lot more often in the new year. I want to take the stress out of meal planning, and streamline the process as much as possible. If you have a similar goal, read on to see what I am doing now to help me succeed come January 1st.
This post is sponsored by Sivan Social. All comments and opinions are my own.
Ways to Streamline the Meal Planning Process
List the Family Favorites
First, make a list of all the recipes your family enjoys. These are the meals that are in frequent rotation, and that are probably quite easy for you to make.
To prevent boredom, sprinkle in some new recipes here and there. No need to overwhelm yourself, just shoot for one a week or whatever works for you. Decide as a family if the recipe makes it to the family favorites list moving forward.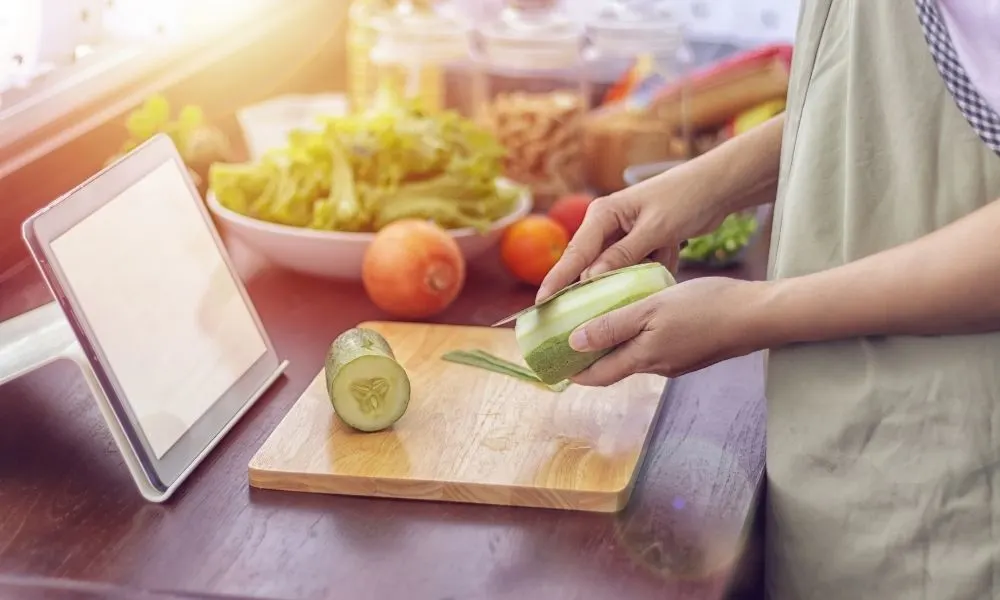 Learn New Skills
No matter how long you've been in the kitchen, there's always something to learn from others. In my experience, no matter how much I know about any topic, taking a course or a class is still beneficial. There are always nuggets to take away from watching others, even if it's just helpful reminders or renewed motivation.
Sur La Table is offering both in-store and online classes! Choose from a variety of topics that include cooking and baking. The one I am eyeing first is Prep Now, Eat Later: Meal Prep Dinners, which will clearly help me with my New Year goal.
Personally, I love taking online courses and, feel as though I learn better from home. If you are the opposite and like a classroom environment, there are plenty of classes held in-store.
The class I am interested in includes a full prep packet to get ready for the class. It includes shopping lists and everything you need, so you're ready to work along while you watch.
The classes are 1 1/2 to 2 hours long unless otherwise noted. They take place on Zoom, so you are encouraged to ask questions.
You can save up to $15 on select cooking classes at Sur La Table starting now! The deal expires 12/31, so learn now to implement it in the new year!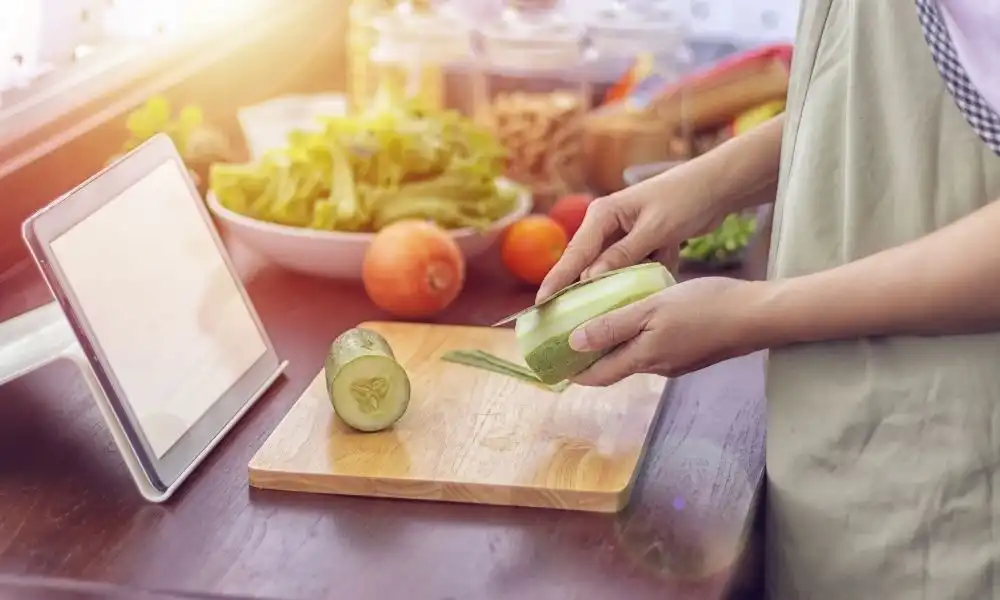 Create a System
Design a calendar and planning system that works best for you. This really is a personal preference because just as many people prefer digital as those who prefer pen and paper.
I've seen people use whiteboards, Post-its, planners, as well as many digital organizers and apps. This is a process to find out which works best for you. It took me quite a while to realize I do best with Asana, which is a free online task manager.
There are pros and cons to any system, so tweak and change until it's something that helps you.
Check Inventory and Make Shopping Lists
Over time, I've realized that having an inventory list is just as important as having a grocery shopping list. I ran out of ketchup once and proceeded to buy it during every shopping trip after that. I ended up with a ridiculous amount of ketchup due to the autopilot mode my brain switches to in the store. I've done this with other items, too.
Once I created an inventory system, this nonsense stopped. Sometimes I simply list all the ingredients I need for recipes and then check to see if I have them before shopping. This is still a system that needs perfecting for me.
Get the Right Equipment
I think we all end up with our preferred kitchen appliances. For me, I use my air fryer and my toaster oven enough to call them non-negotiable.
My wishlist includes a baking kit for my air fryer and a nugget ice maker. The nugget ice maker is a bit of an indulgence, but how fun would that be?!
There are some great sales going on at Sur La Table!
Buy Now

We earn a commission if you make a purchase, at no additional cost to you.

Buy Now

We earn a commission if you make a purchase, at no additional cost to you.

Buy Now

We earn a commission if you make a purchase, at no additional cost to you.
Remain Flexible
Keep your meal planning as flexible as you can. Remember that this is supposed to help alleviate stress from your days, not add to it. Add in nights for takeout, leftovers, etc. Be honest and kind to yourself in this process. Not everyone lives to cook or bake and that's okay!
Let me know if you sign up for a Sur La Table online cooking or baking class!