Figuring out how to remove stains on clothes can be stressful, especially if it's an important sports uniform or fancy outfit. I'm so excited to introduce this amazing new product that gets rid of the toughest stains and even the smells from my son's sports gear.
This post has been sponsored by ESPRO Sports Cleaner but all thoughts shared here are based on my experience.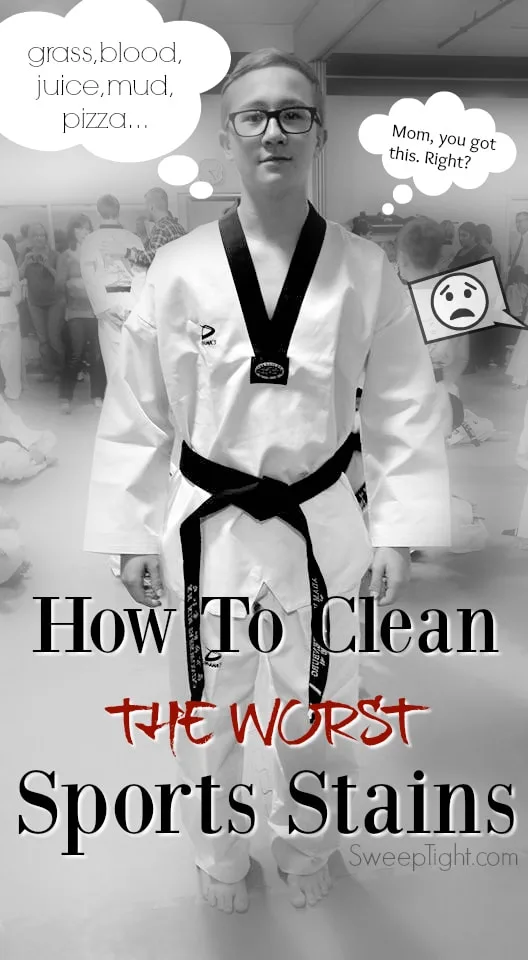 How to Remove Stains on Clothes – Even Uniforms
My son recently received his black belt in Taekwondo. <Woohoo!> I'm so proud. However, part of my responsibility is to keep his uniform clean and crisp–it's actually a factor when they're judged!
It's so freaking stressful when he sweats, bleeds, eats greasy pizza, and practices in grass, all in this bright white uniform.
It has been a long road to make it this far and I'm sure not going to let all his efforts go on in a dingy stained outfit especially when it comes time to test in front of his masters.
For now, his black belt uniform is pretty new. But his all-white one from before has been through it all. So, we decided to put ESPRO Sports Cleaner to the test.
We put a little tart cherry juice on his old uniform and let it sit overnight.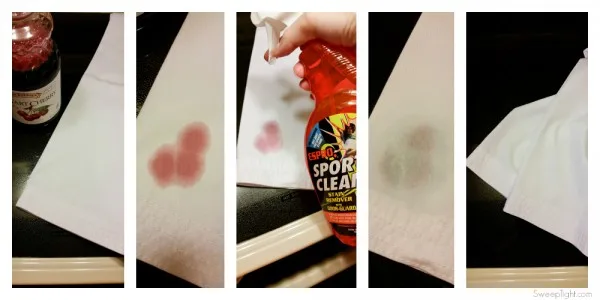 The next day, I sprayed with ESPRO Sports Cleaner. After one spray the stain was already almost gone! I threw it in my normal wash load and these old pants are whiter than they've ever been.
I was pretty much expecting the stain to be gone, since this product has so many great testimonials, but I cannot believe how bright the whole uniform is now!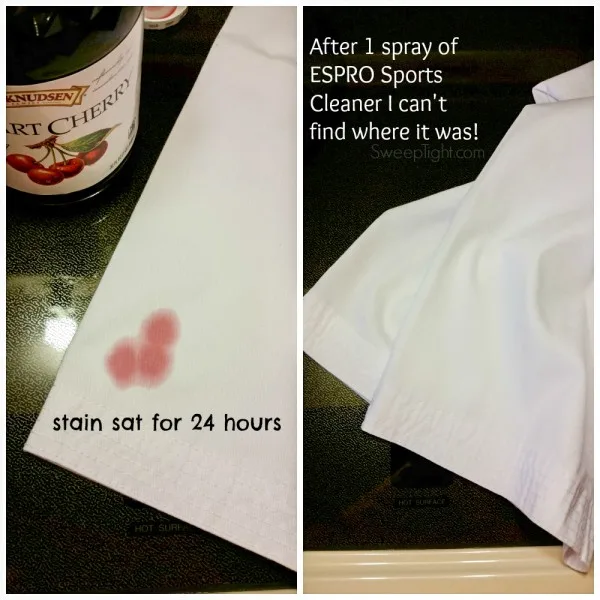 These photos really don't do the results justice. The lighting was tough to get right because I took them a day apart, but you can clearly see the stain removal was a great success. In person, you can really see how much whiter they are overall.
OMG This Stuff…
Can be used for EVERYTHING. Not only is it the ultimate stain remover and odor remover, but it can also be used on:
car upholstery
carpet
food stains
baby stains
pet stains
furniture
hunting stains
It gets out red clay, grass stains, blood, sweat stains, food stains, juice, dirt, field paint, grease, ….
It's also safe to use on all fabrics (even silk!) and is environmentally friendly!
I really don't know how it can get any better. I'm getting rid of every other bottle of stain-remover, odor-eliminator, carpet cleaner, pre wash, and sports cleaner in my house. This is all I need.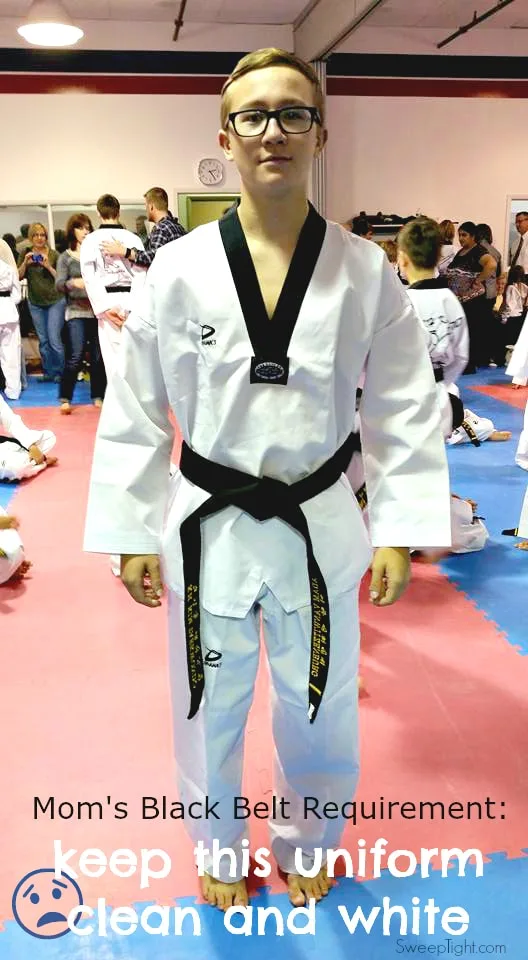 Promo Code
You can get the awesome package pictured below ($40 value) for just $19.95 using this link HERE and the promo code: ESPRO19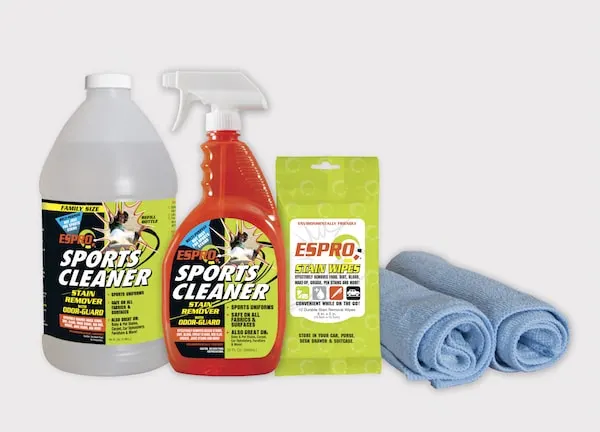 What are your tips for how to remove stains on clothes?