Home security is becoming more and more important these days. You may have read my previous review on the great indoor knob selections from the Schlage designer collection, but now I am very excited to talk to you about the security and technology behind their exterior options. Product received for review. Post contains affiliate links.
Increase Home Security
Schlage has a couple fun options for outdoor hardware – a keypad lock and a built-in alarm lock. Their built-in alarm set has MANY options for the alarm. You can set it to beep whenever the door is opened (good for adventurous toddlers), when it is tampered with – so jiggled, wiggled, etc (to let you know when there are people who might be trying to get in that should not) and when there is a forced entry. I actually chose to review the keypad lock so we could have more accessibility for our friends and family who might check on our house while we are traveling, or eventually older kids who may be coming home from school before we get home. The keypad allows our house to be unlocked with a code instead of a key (you can still use a key in case you forget the code).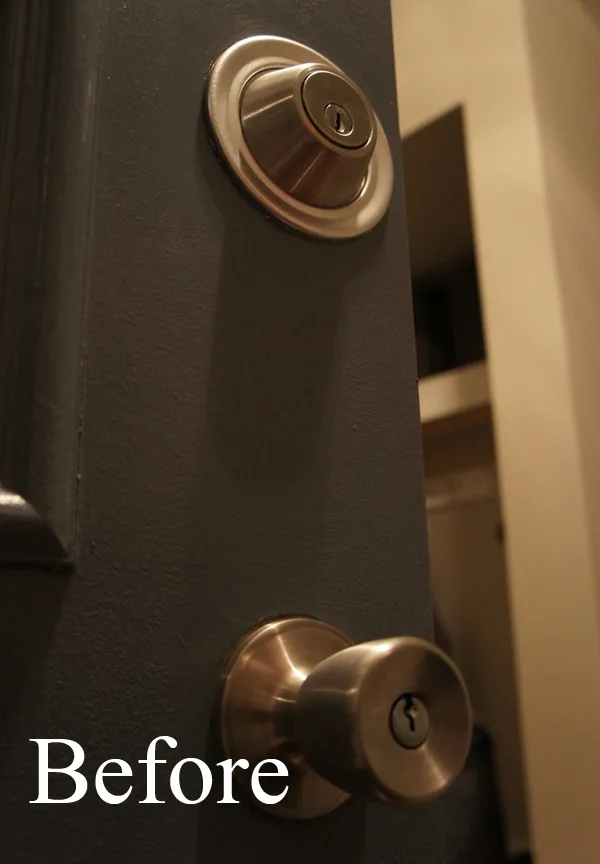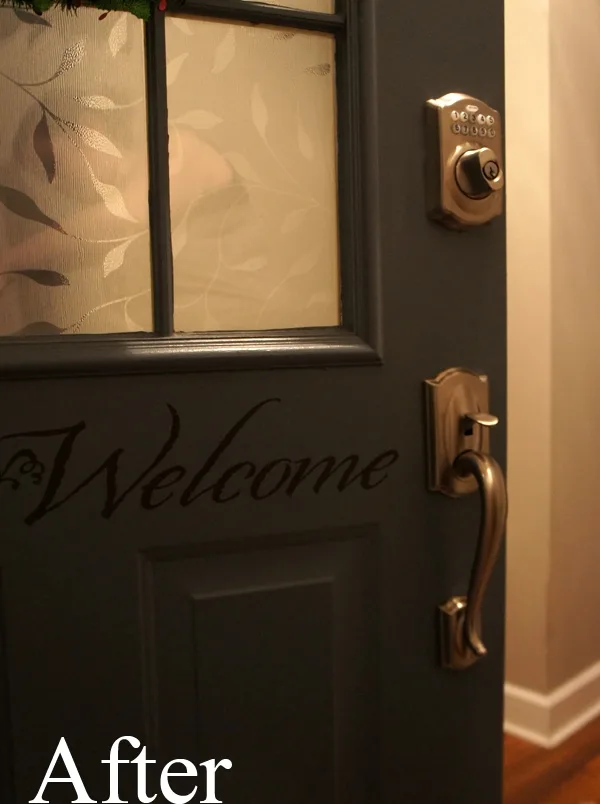 My set actually matches my inside knobs (which is perfect for a perfectionist like me!). It is battery operated, and according to the website – my batteries should last 3 years – so not too much changing those out! It took me a little bit to get it installed, but that is because my door did not have the same style of knob previously – so that had to be drilled and prepared before we could install. I love the satin nickel finish on my blue door!


You can check out the alarm collection OR the keypad collection at Schlage.com and they DO have some that are both! Schlage has many selections to help you beef up your home security.