This is a sponsored post written by me on behalf of Nearly Natural. All opinions are 100% mine.
There are many ways to decorate a Christmas tree. I see artificial trees decorated by theme, a color scheme, with homemade ornaments, and more. Heck, I even see people leaving their tree up all year and changing the way it's decorated to match the holiday or season.
What is a flocked Christmas tree? Flocking a Christmas tree is adding texture to the branches to make the tree look like it's covered in snow.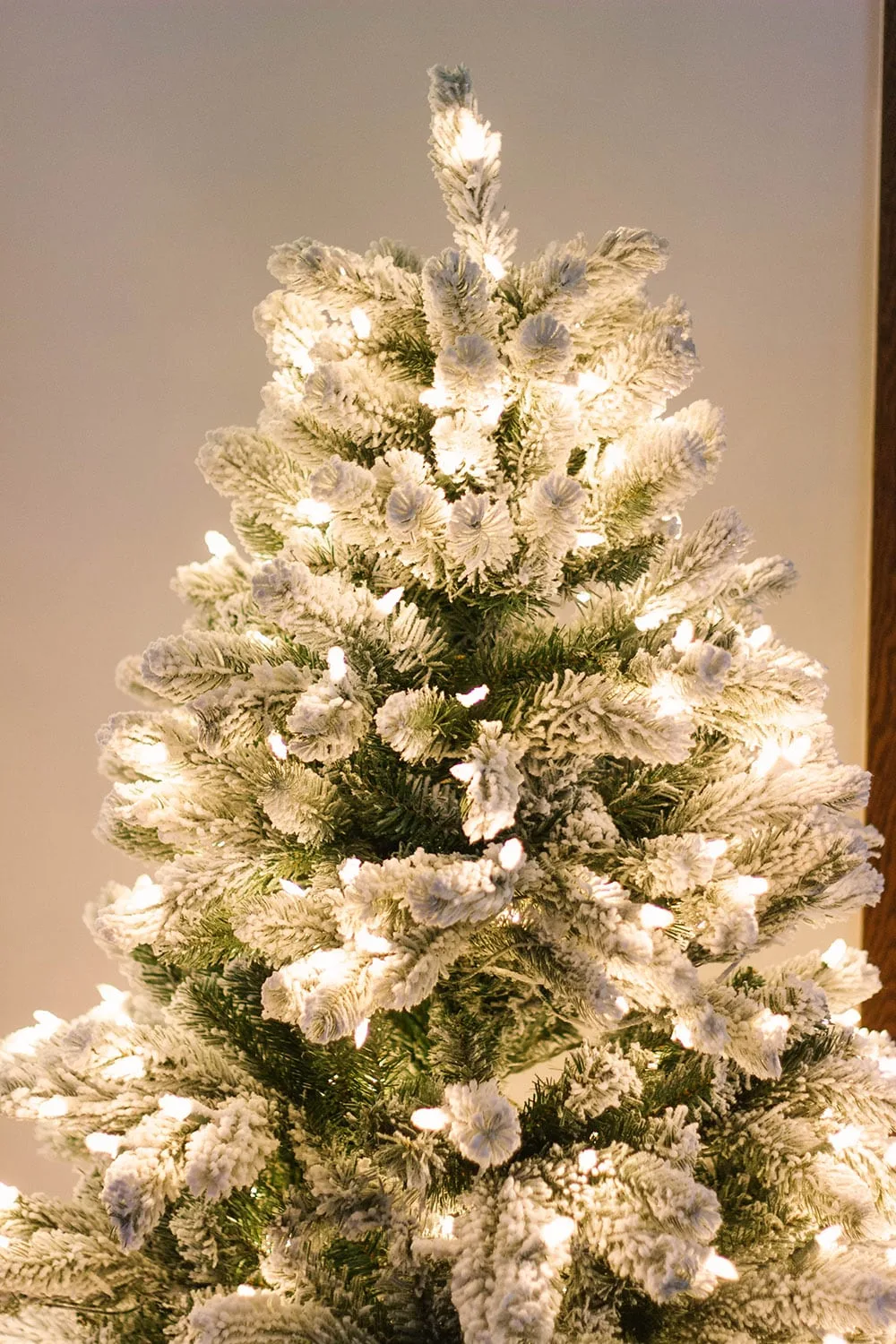 Deciding on Christmas Tree Ornaments
This year, we decided to decorate our tree with all the ornaments from our childhood. As much as I love the look of carefully color coordinated trees fit for a display window, that's simply not us. At least not this year.
We prefer our perfectly imperfect batch of ornaments that spark memories and tell a story.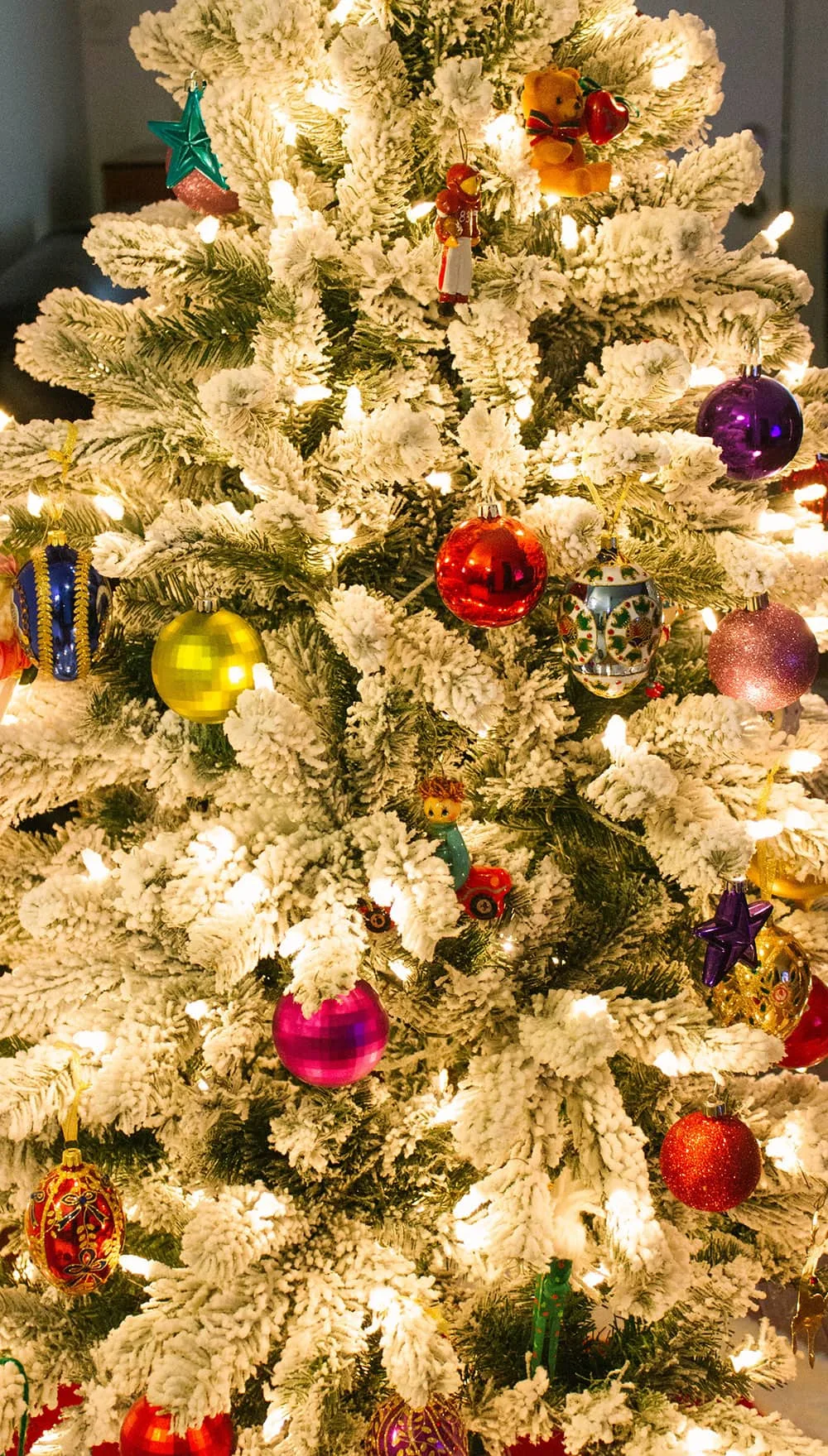 It's safe to say that the holidays will look different for most of us this year. We aren't totally sure what's in store for our holiday season yet, but without a doubt it won't look the same. This has us feeling extra sentimental and nostalgic.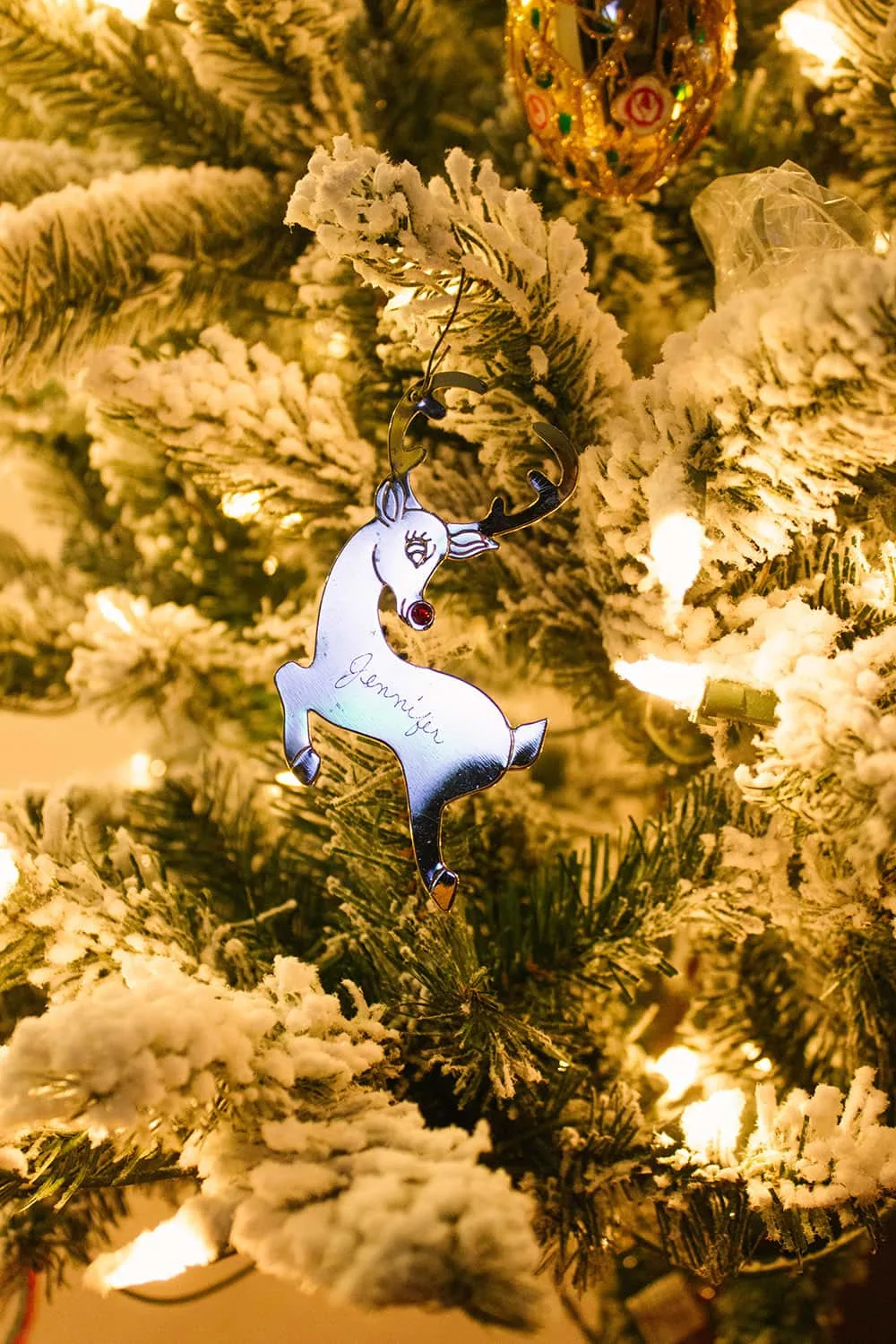 Last year it was too soon after my Gram's passing for me to look at my childhood ornaments. This year, I desperately want all those cozy memories.
I'm incredibly grateful for the years of holidays packed with family members and want the reminders dangling from our tree.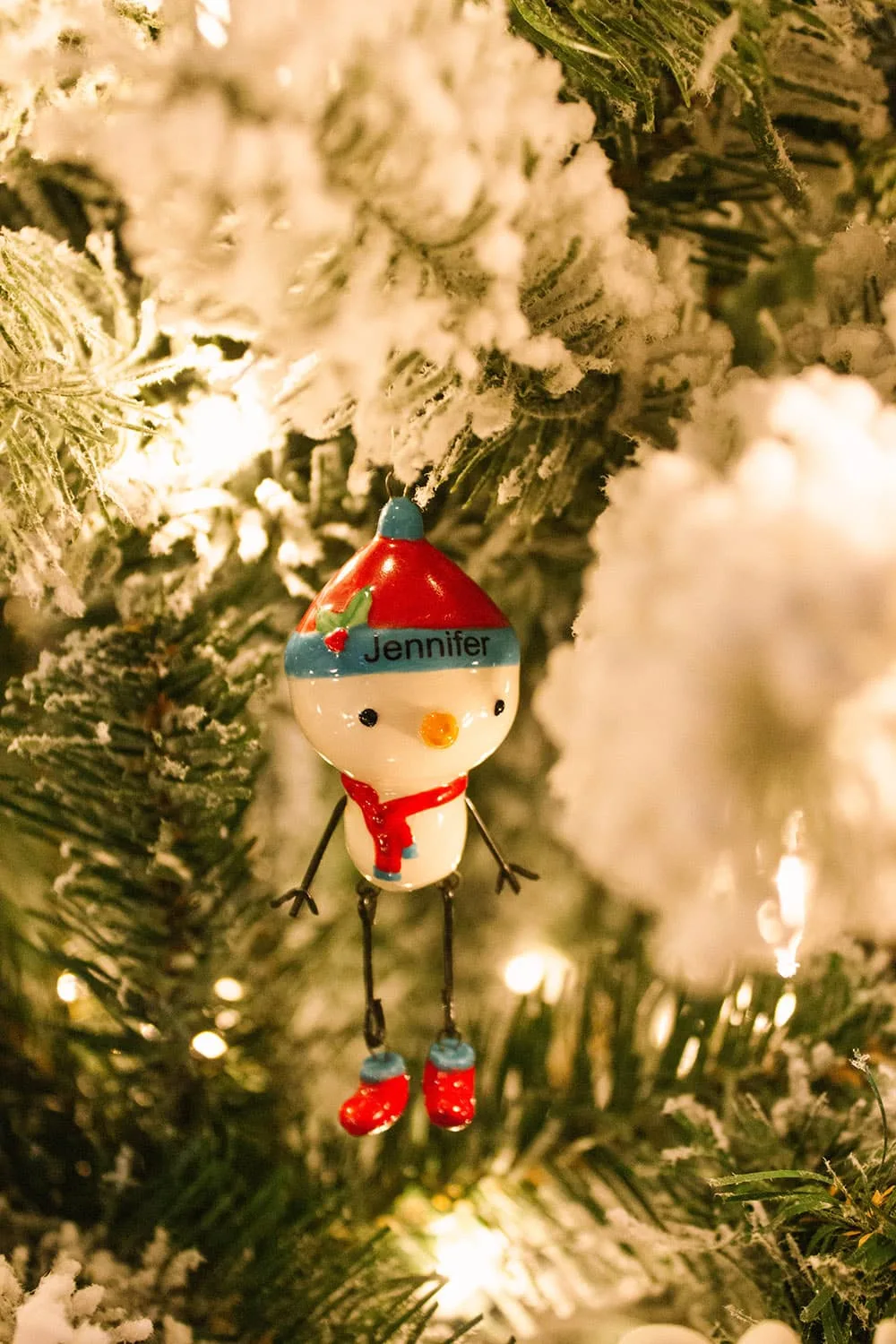 Most of my ornaments are still at my grandparent's house, but I have a few of the ones that spark magical memories and Mike has most of his.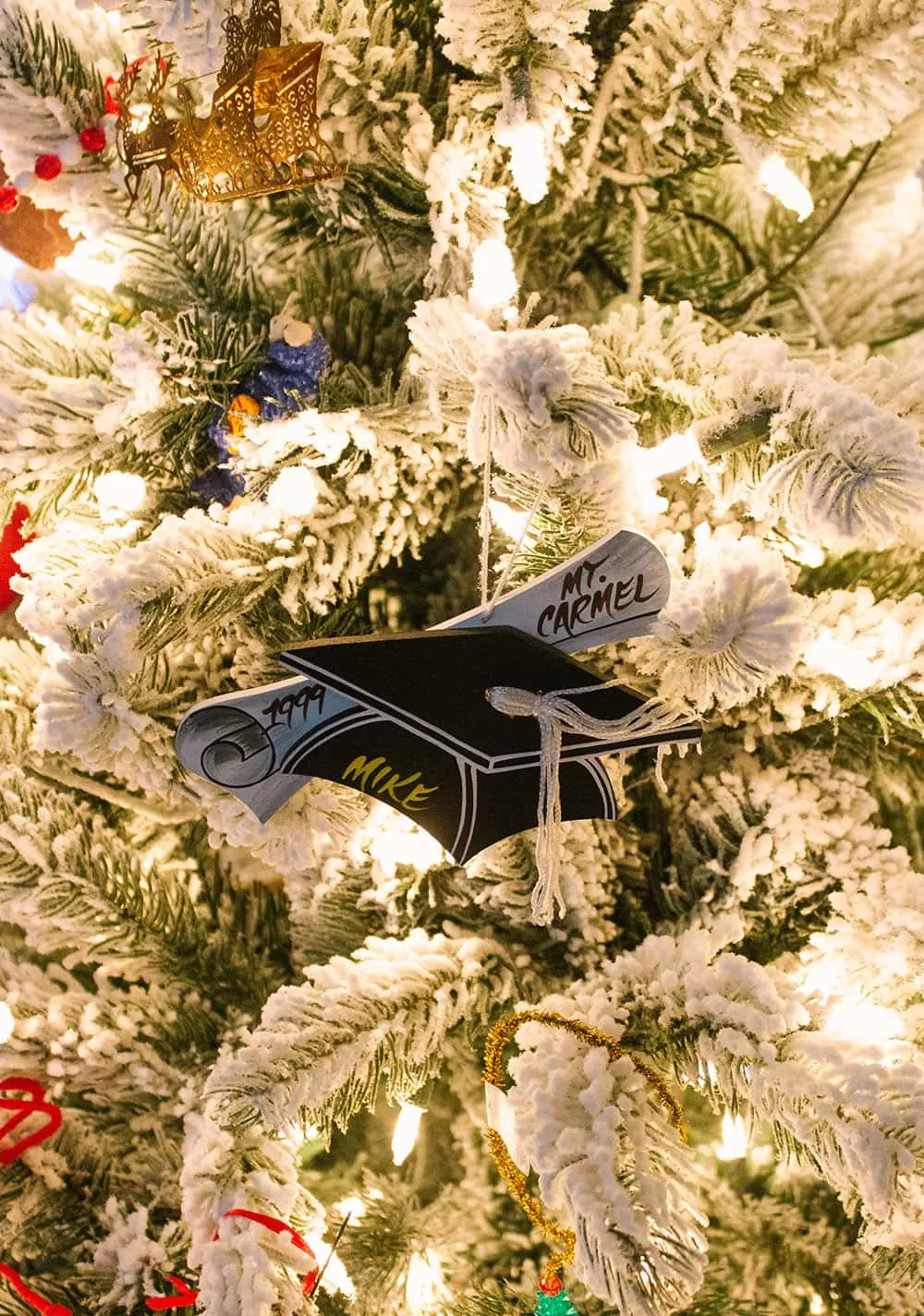 My mother-in-law started a new tradition where she gifts us these gorgeous hand-painted ornaments that also remind us of each holiday season that's passed.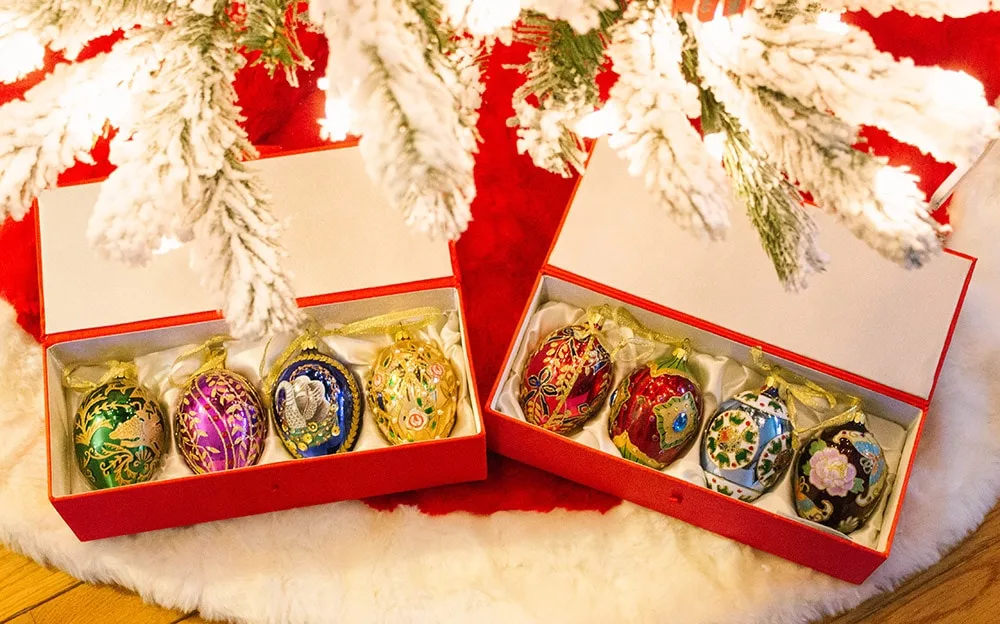 Flocked Christmas Tree from Nearly Natural
No matter how you decide to decorate your tree, the artificial trees from Nearly Natural are the perfect base. We love the look of our new flocked Christmas tree.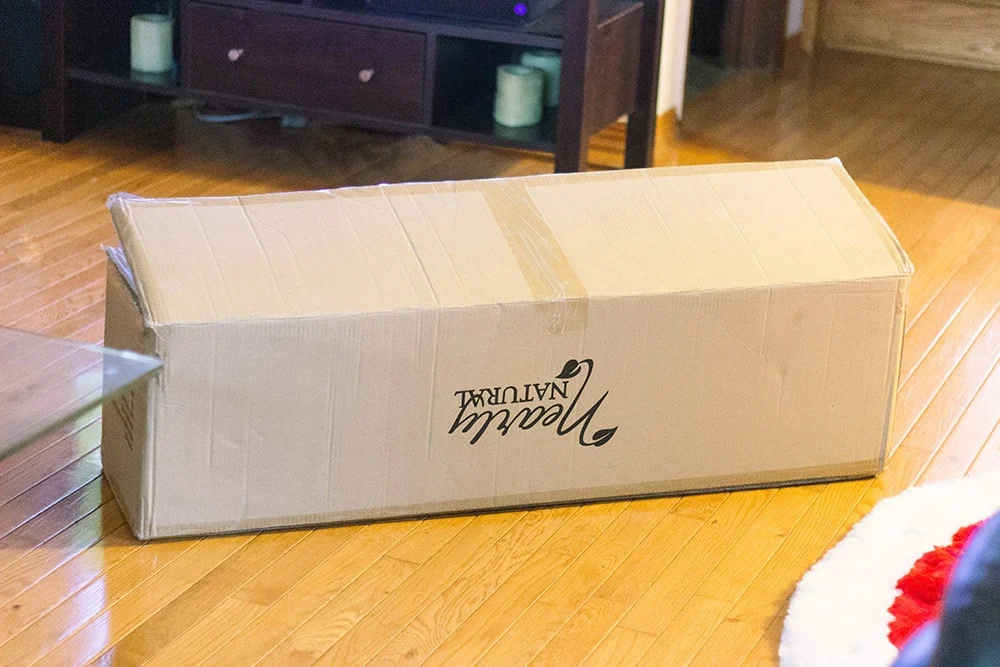 We chose a 5′ Flocked Christmas tree with lights and bendable branches. The tree arrived in a box that was easy to manage and is perfect to store the tree after use.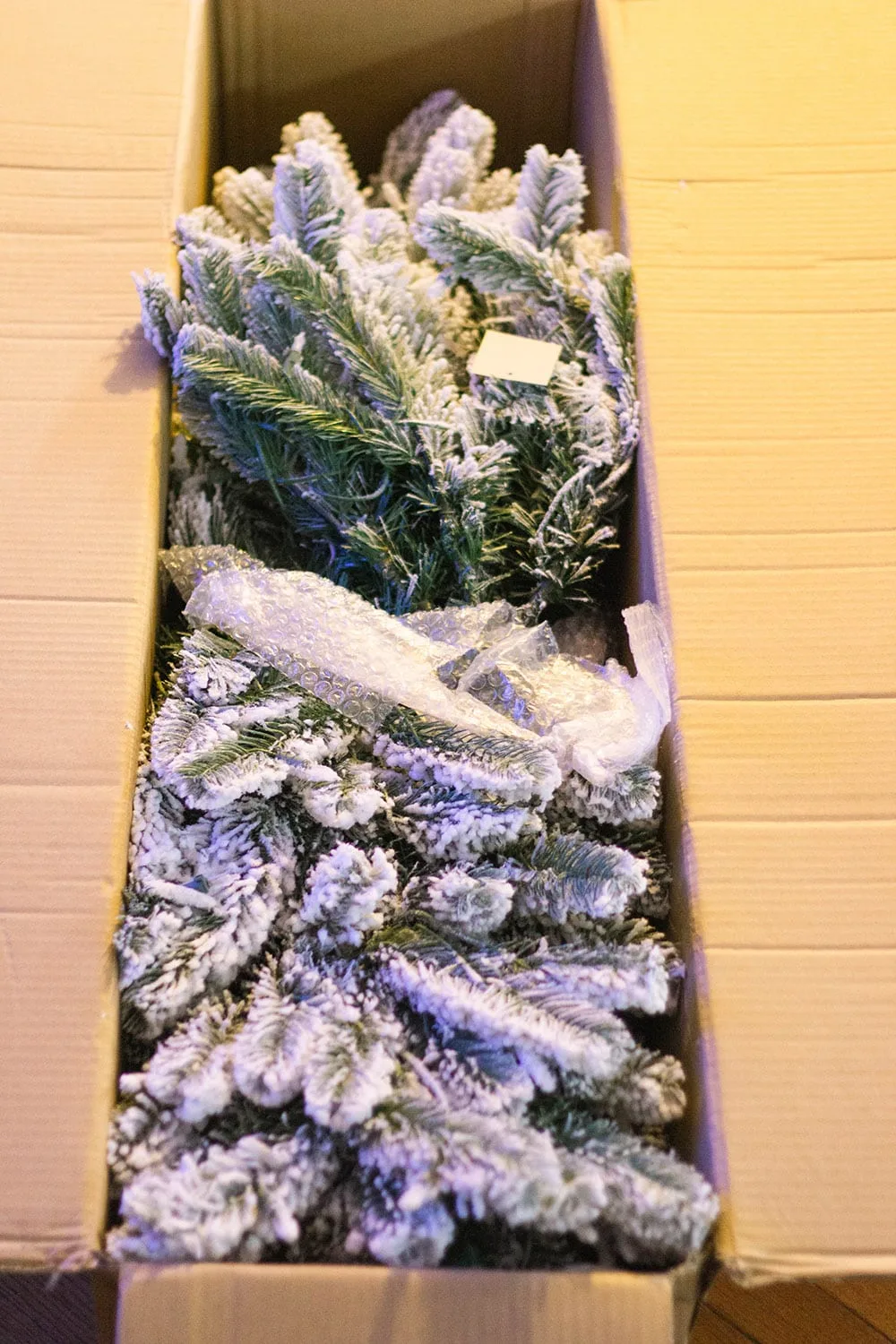 There are only three main sections to assemble and you can have the tree ready in minutes. After fluffing out the branches a bit, the tree was ready for decorating.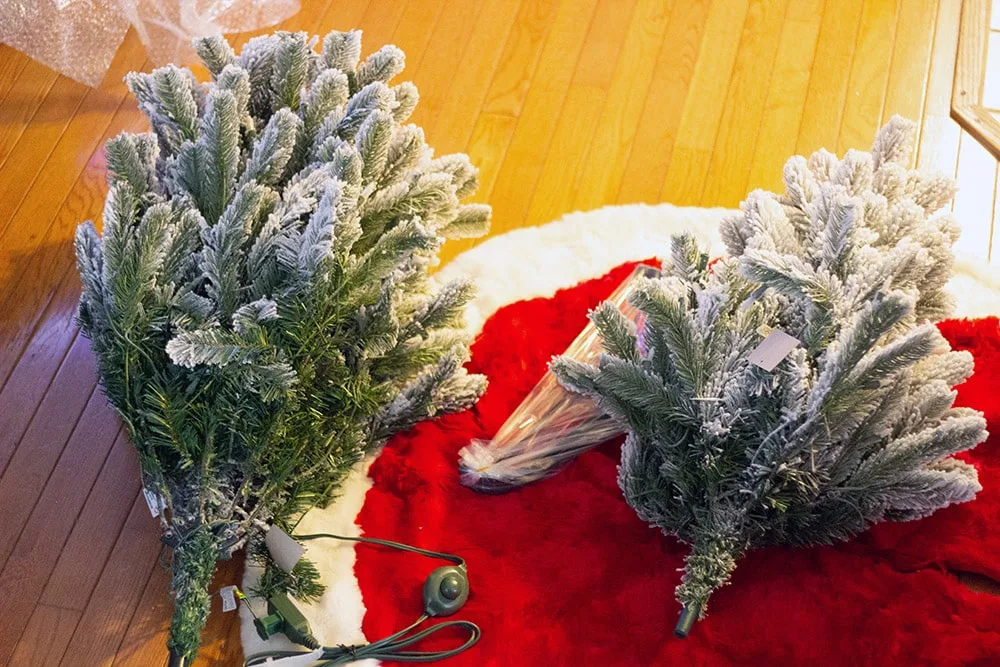 Mike and I have always wanted a snow covered Christmas tree, and this one is exactly what we had envisioned. It's got quite a bit of snow positioned in such a way that it looks like a natural tree caught in a blizzard.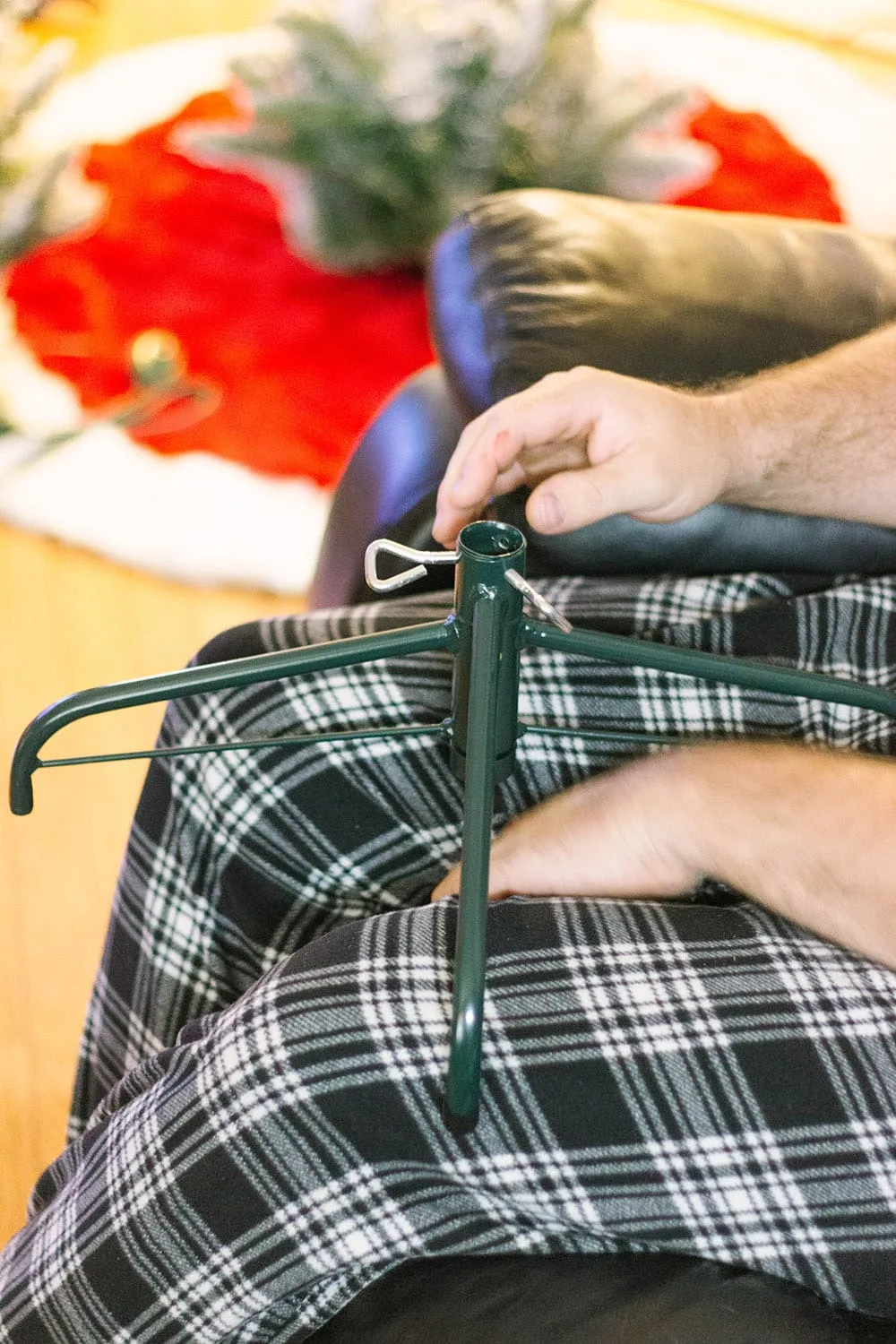 There's still green peaking through to appear natural, but also enough "snow" to last over the years should any flake off over time.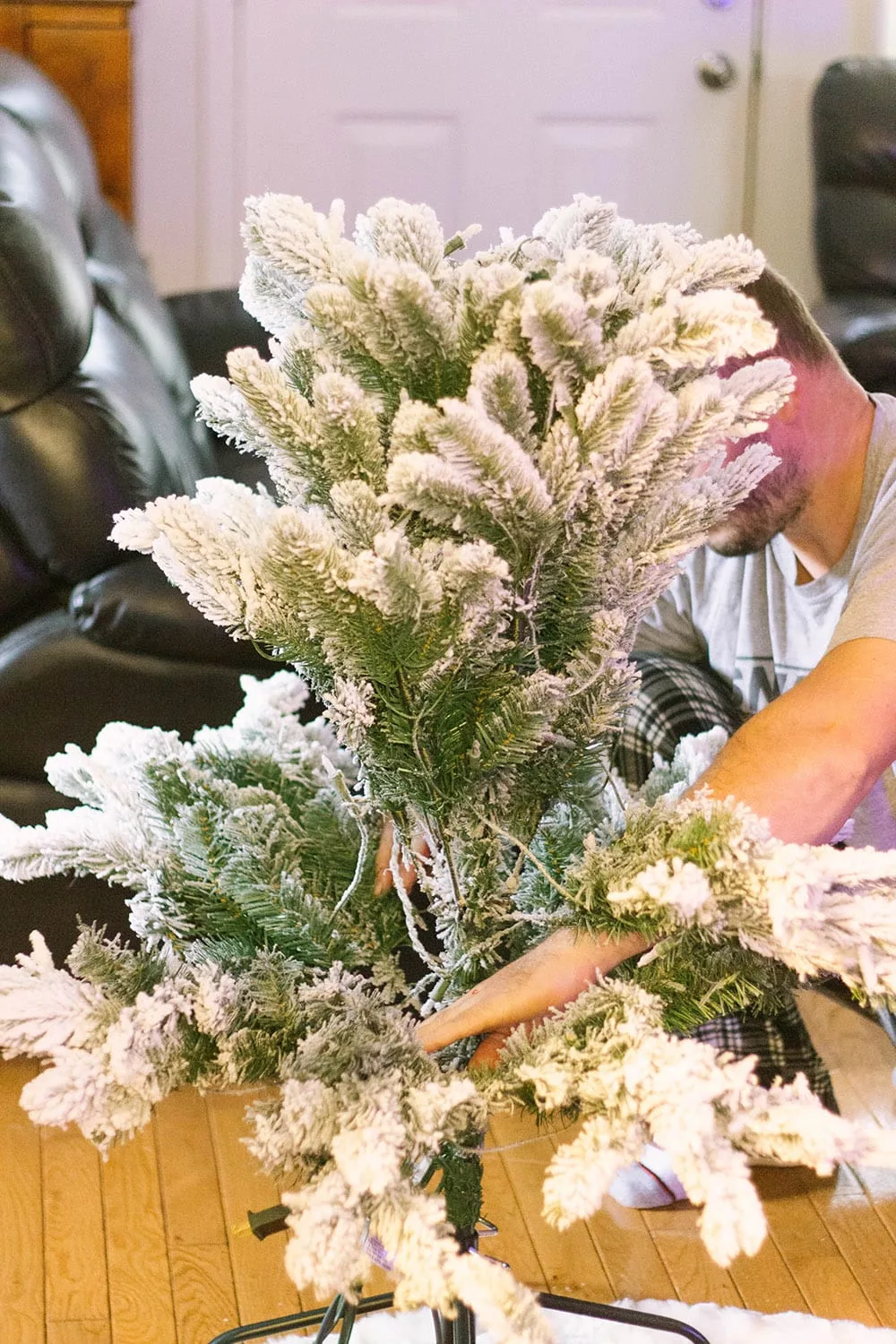 There's enough space between branches to allow for plenty of ornaments, but also no awkward gaps.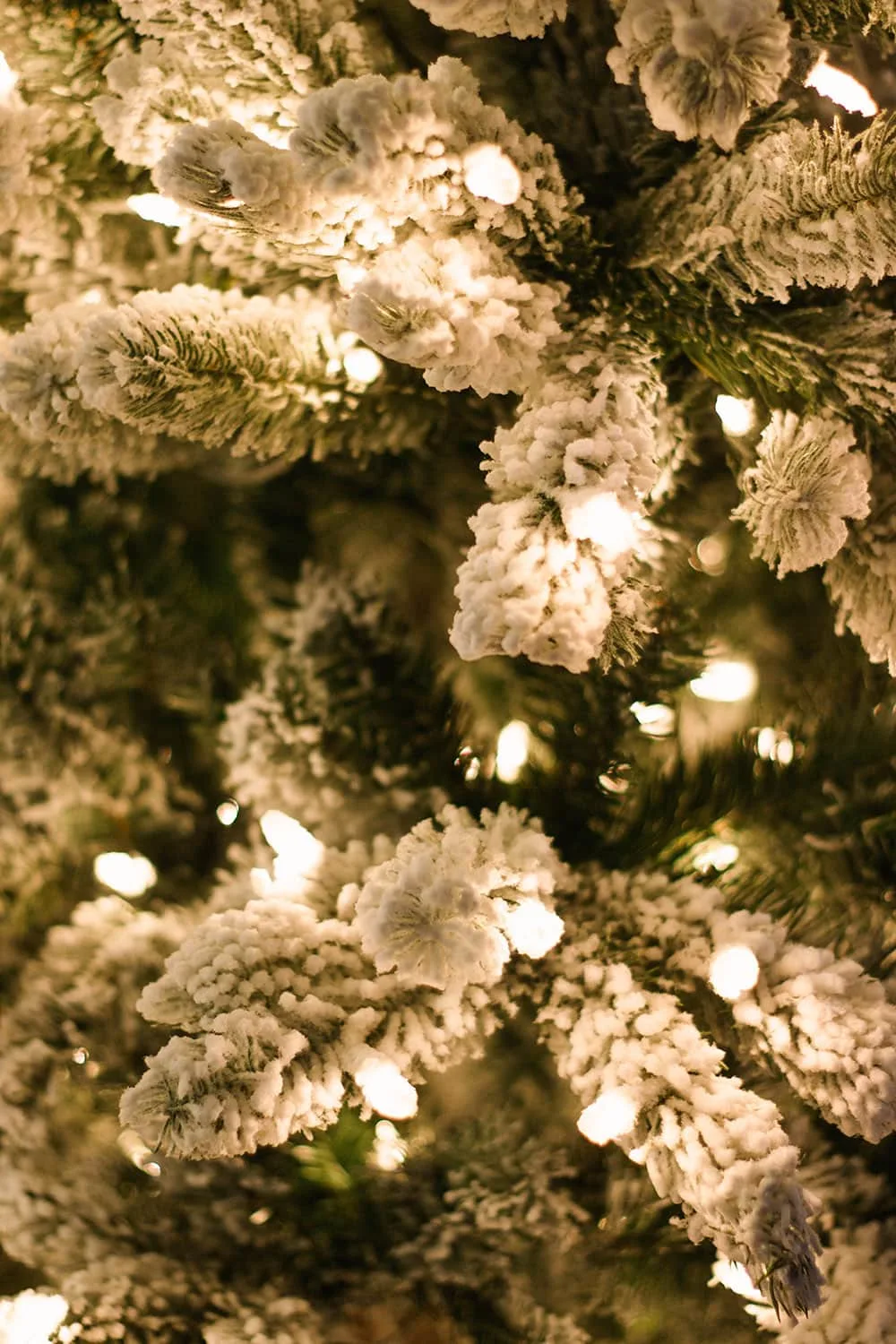 The 300 clear lights on this tree are also frosted, which gives a warm glow that's beautiful.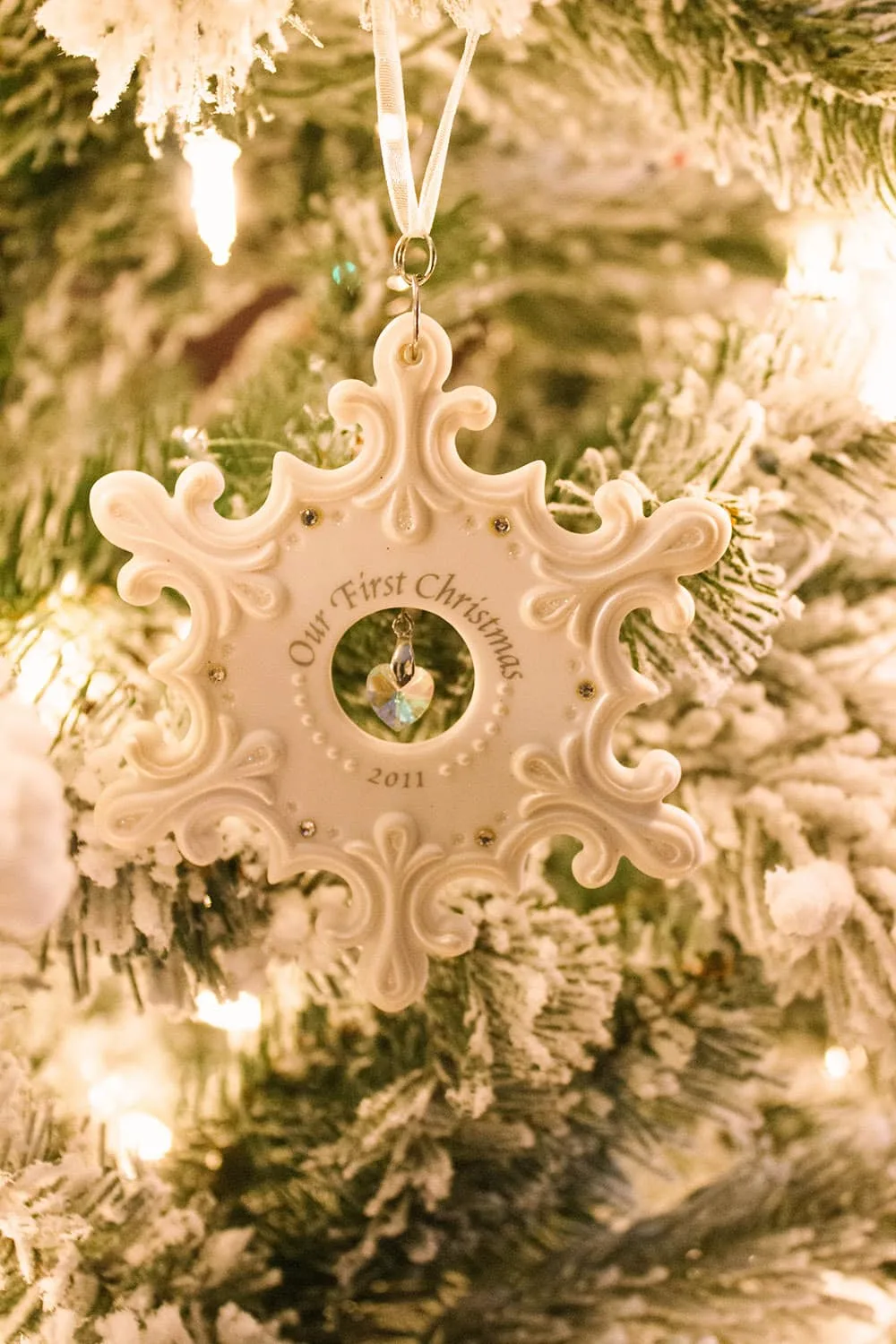 No matter how we decide to decorate this tree in the future, it's sure to bring us years of holiday memories.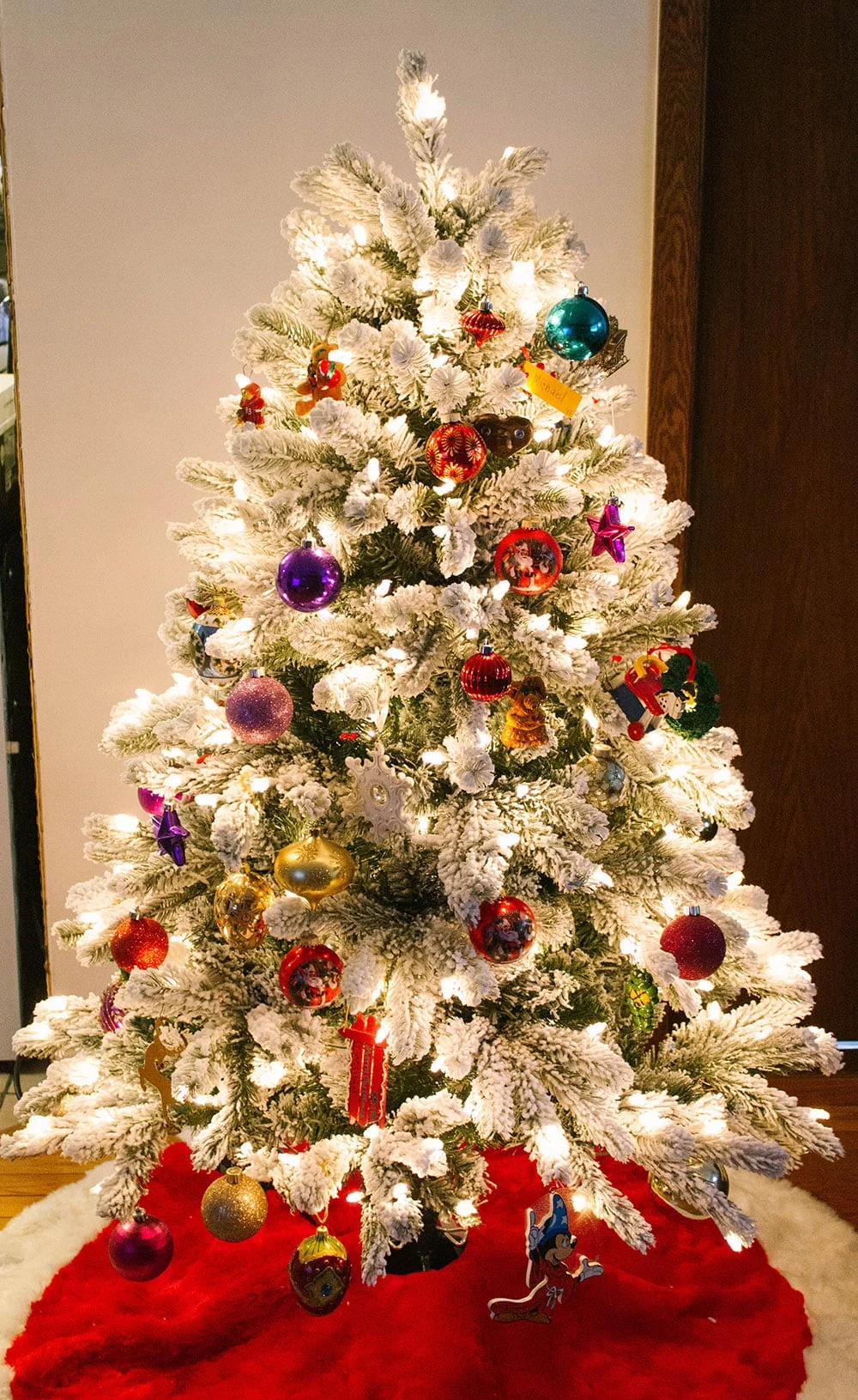 The years just fly by, and we never know what each holiday season will bring. It's time to start new traditions, make new memories while cherishing the old, and embrace the true meaning of the season.
While 2020 has been challenging to say the least, it's also teaching me some valuable lessons. I started seeing Christmas as nothing but stressful. The hustle and bustle and the pressure of buying the perfect gifts.
This year, I'm nothing but grateful for the loved ones I have in my life. What was getting blurred through the frenzy of past Christmas behavior is now in complete focus. Though spending time with the ones we love may look different, that's what matters.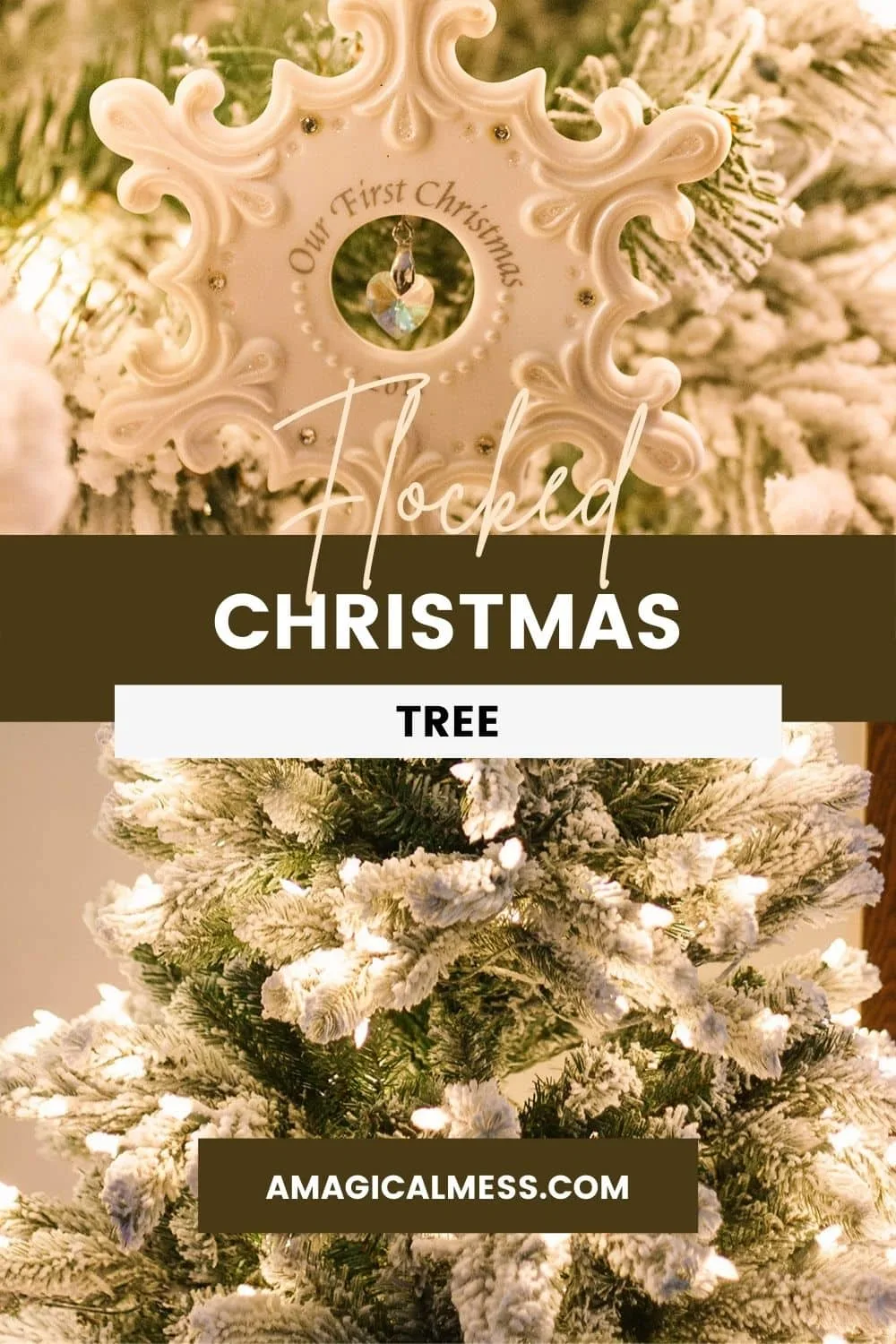 Since we are all home more than ever these days, treat yourself with an artificial Christmas tree from Nearly Natural. Put it up early! Decorate it in whichever way sparks the most joy! And start some new holiday traditions!