I know I'm not the only mom that worries about money. Money for the week, for college, for a new house, for retirement… Ugh! It is totally overwhelming. Especially since I am a single mother with only one tiny income. I've partnered with MassMutual to bring you this post.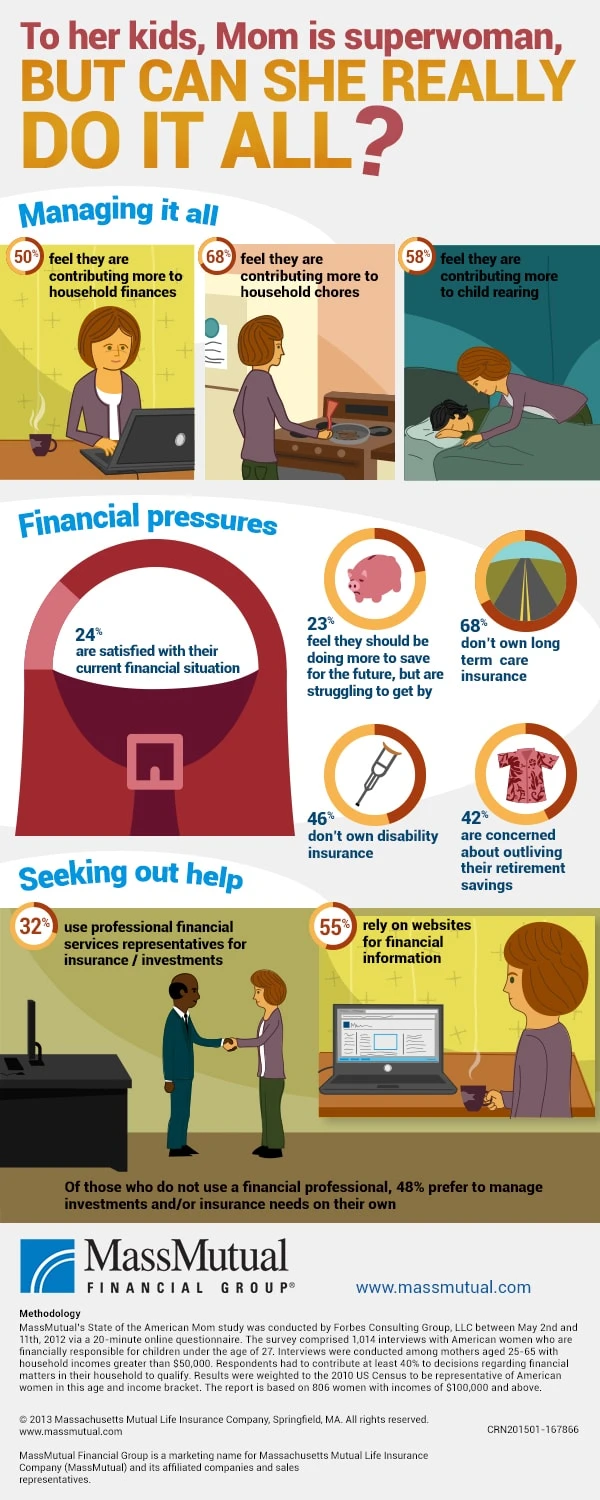 So, I'm Back in School
Yay! I'm back in school! OMG… I have no money! 🙁
Going back to school was a tough decision because while I know it is a great decision for our future, it makes things really tough right now. But, I know that we will be stronger as a family because of it.
So, financial planning is almost impossible right now because I have basically no income. I make a little here and there and just barely make the bills each month.
Knowing this is temporary helps prevent panic, but I would like to keep my debt at a minimum so that when I do start raking in the dough, we can enjoy it right away!
According to a new research study, MassMutual's State of the American Mom, found that I am not alone in my worries. Even moms that have spouses with an income are sharing the same stress I have.
What is your financial personality? Mine nailed me head on!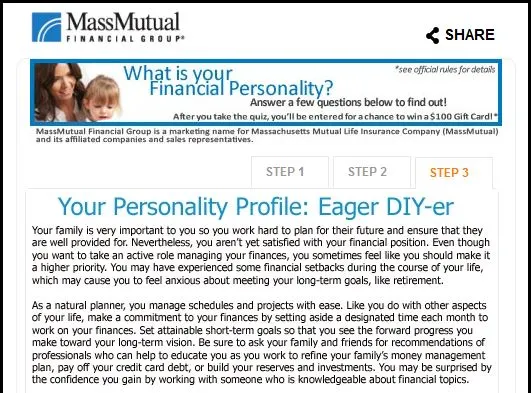 Don't Let Money Overwhelm
If you start thinking about all the money you will need for all your goals all at once it becomes an overwhelming, seemingly impossible goal… Well, it takes baby steps.
And MassMutual's Family Finances page is a great starting spot. They have printable worksheets to get the whole involved and inspired to save. And, this Find It For Less Game is a brilliant idea!
This Year
I have some simple goals for this year. First, consolidate all my credit card debt to one card. And with promotions constantly being offered for an interest free year, I may actually make a dent in this debt even with having a really low income!
Because my main focus is on getting through school, my goals for saving for the future will have to wait until I am making a more substantial income, but with my debt in order, that will be so much easier to achieve!
If you'd like to learn more about how you can set fun and attainable financial goals with your family, follow MassMutual on Twitter and Facebook.
Disclosure: I wrote this post as participation in in a blog tour for Mom Central on behalf of MassMutual and received compensation in the form of an Amazon gift code to thank me for taking the time to participate.