Purchasing a house is one of the most exciting milestones in a person's life. It can also be very stressful and confusing when it comes to the money end of things. It's important to do your research and know exactly what you are getting yourself into.
I have partnered with Genworth Financial to share my story with you.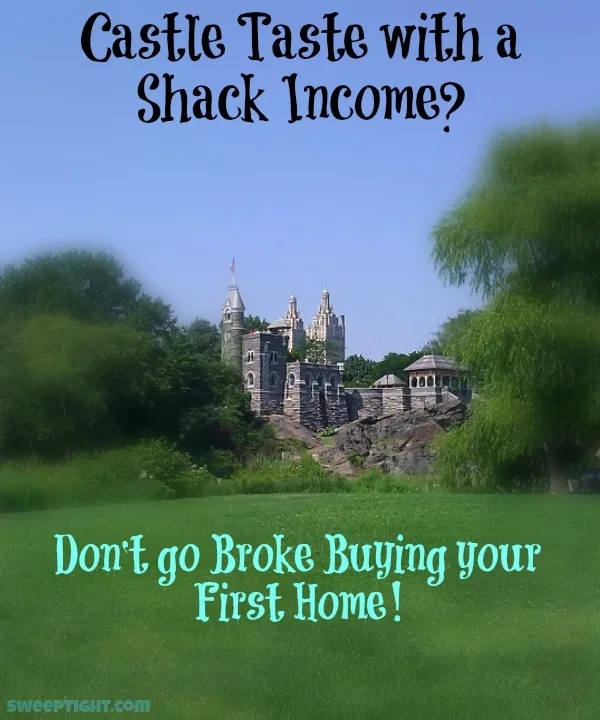 Buying a House
There are so many things to consider when purchasing a house. This can be a very emotion-driven experience, and yet you have to keep your head on straight when it comes to budgeting.
A few years ago, Mike and I almost bought a brand new house. It was new construction with all the pretty, shiny bells and whistles that you could imagine. I wanted it so bad that my judgement was clouded.
I am usually responsible when it comes to money, but that flew right out the beautiful bay window of this house. This was back when Mike and I were both making a lot more money at our jobs.
Work was more steady and the economy wasn't as bad as it is now. Everyone thought things were going to get better, not worse. Well, they were wrong.
We ended up getting approved for the mortgage on this pricy home after pulling lots of strings. We could just barely afford the mortgage and it left very little wiggle room.
So, long story short… if we would have gone through with the purchase we would have been screwed now. Obviously, we didn't, and we are content in our small, affordable home for now.
Back then, I had a "oh, we will figure it out" type attitude that scares me. Thankfully, I feel a lot older and wiser now even though it was just a few short years ago!
Growing older makes women better with money is an article I just read via Genworth Financial and it really does make a lot of sense.
If you need to prove your income to have your mortgage approved, you might need a pay stub. You can use paystub.org to generate one.
The moral of the story here is to do your homework. Just because you get approved for a certain amount of money, doesn't mean you should spend that much.
You should contact a financial adviser and use resources like Genworth Financial. Be realistic about your other bills and your spending habits.
Do you like to go out to dinner a lot? Or, do you have a shoe shopping addiction? What will your utility bills be like? Will you be able to save anything towards retirement and/or emergencies?
You better factor all your habits in before you are locked into a hefty mortgage bill every month. I would much rather be comfortable than have granite counter tops… even though they were gorgeous. *sigh*
Disclosure: Information for this post is sourced from Genworth Financial in partnership with the SheHeard Influencer Network. All opinions are my own.