Folgers Flavors give you the power to make your own magnificent coffee flavors from your own kitchen. This is amazing news for those of us that brave blizzards to get to the coffee house just for our mocha-cocha-suppa-lattes.
I participated in an Influencer Activation on behalf of Influence Central for Folgers. I received product samples to facilitate my review and a promotional item to thank me for my participation.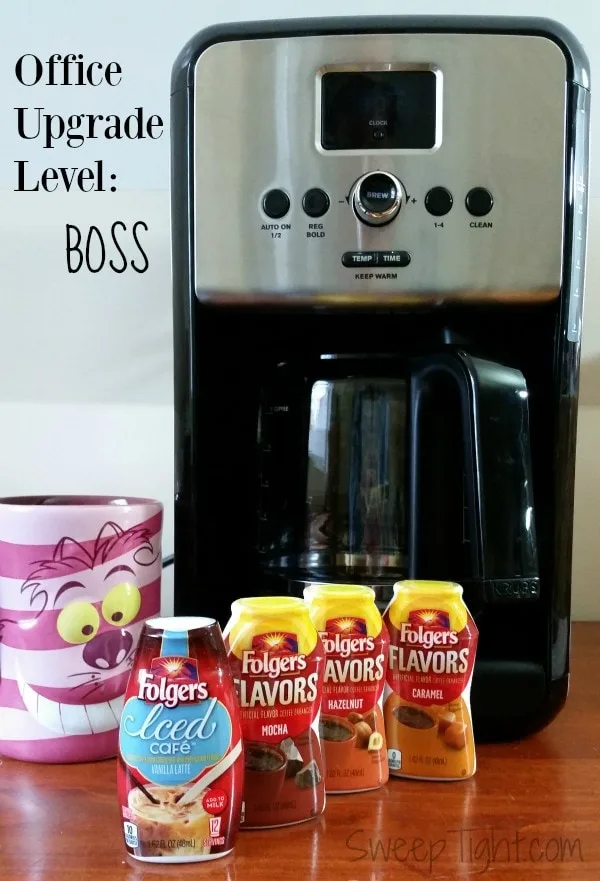 Coffee Flavors
I'm pretty die hard when it comes to coffee. I'll drink any type of coffee you put in front of me–even if it's black coffee. But when we start talking about coffee flavors– well, that just makes all of life so much more fun.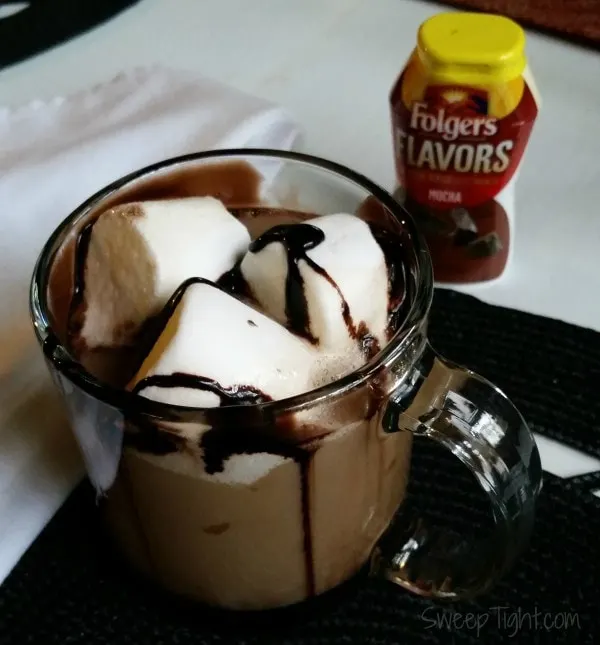 I took my usual hot coffee added a splash of milk and a squeeze of the Mocha Folgers Flavors. For even more fun I added a few marshmallows and a swirl of chocolate syrup. YUM! It was awesome being able to make this in my own kitchen.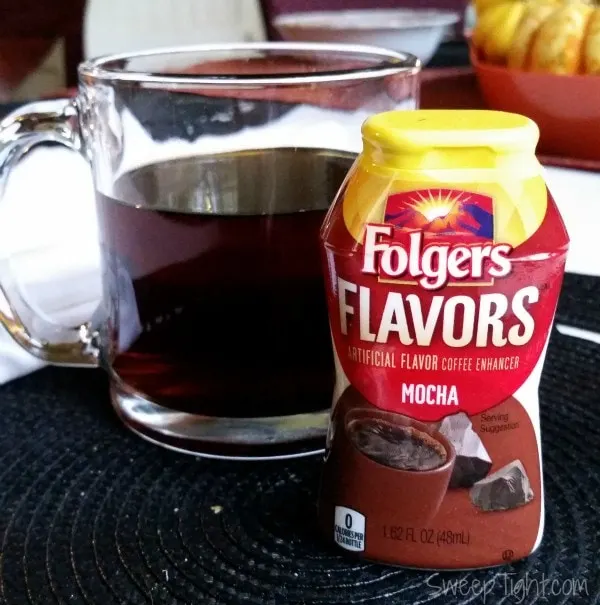 Now Jen and I have a coffee station in our barn-loft-office so we're all set to create coffee masterpieces. Just in time for the forth quarter too.
Even better still–if it's boiling hot up in the office (which it tends to be) we just need cold milk, and we can whip up an Iced Latte with the Folgers Iced Café varieties made for cold drinks.
Speaking of the fourth quarter, holiday shopping is right around the corner. Folgers Flavors would make awesome stocking stuffers, teacher gifts, or coworker gifts.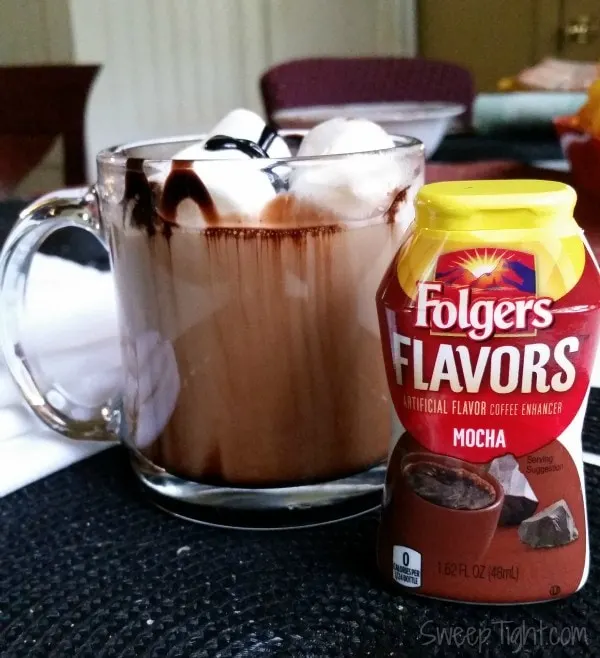 I gave a couple bottles to Evan for when he's stuck on campus all day with the worst tasting coffee on earth. He loves having these on hand and now all our friends want him to share. I'm totally going to sneak a few more into his backpack as surprises for everyone.
Check out this awesome Folgers Flavors inspired video by Mike Tompkins!
Which of these coffee flavors are you excited to try?