This post is sponsored by LiftMaster but the content and opinions expressed here are my own.
Deciding how to organize the garage is a project in itself. As promised, here's an update on our progress. In our last post, we discussed three steps we took to get ready for the garage project. After completing the necessary tasks, Mike legitimately seemed to enjoy himself working to organize that section of the garage.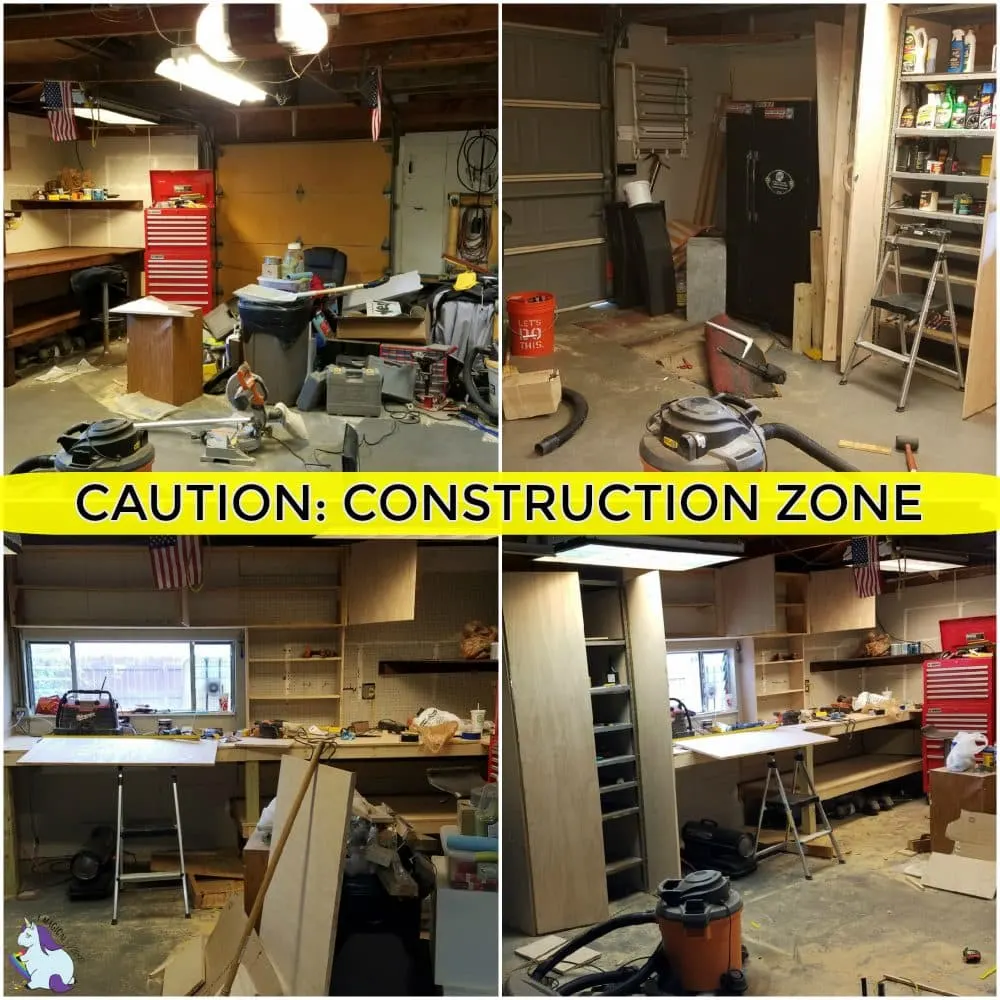 How to Organize the Garage – Update on Our Project
Once our new LiftMaster Automatic Garage Door Lock was installed, Mike felt the security he needed to invest in some products to help get organized. Here's a breakdown of everything he did during the garage remodeling project.
Ripped out and replaced all wood shelving and tabletop areas.
Painted the walls.
Installed hooks to hang tools on the wall.
Added new shelves to better fit supplies.
Installed cabinets for enclosed spaces to reduce clutter.
Relocated the refrigerator to a more convenient location.
Purchased a tool chest to help with storage.
Installed doors on the existing storage shelves for a cleaner look.
Polished and stained the new wood for a sharp appearance.
Placed wood over the broken window.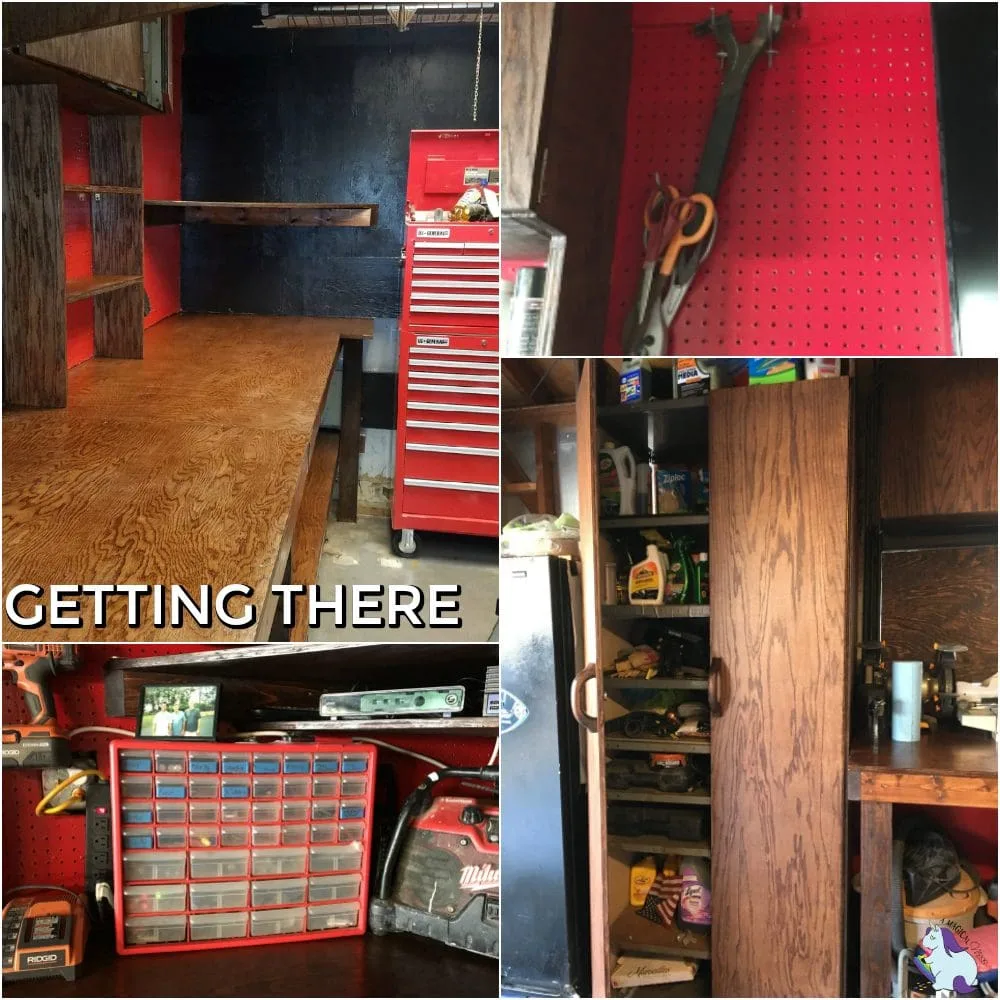 The old garage tabletop was a strange blueish gray color. The whole area was a space that collected junk. There was very little organization strategy at all. It's amazing what a fresh new space can do. Once Mike stained the wood, and it was shiny and new, he didn't even want to put things back onto it. When he did put everything back into place, he did so carefully and with a plan.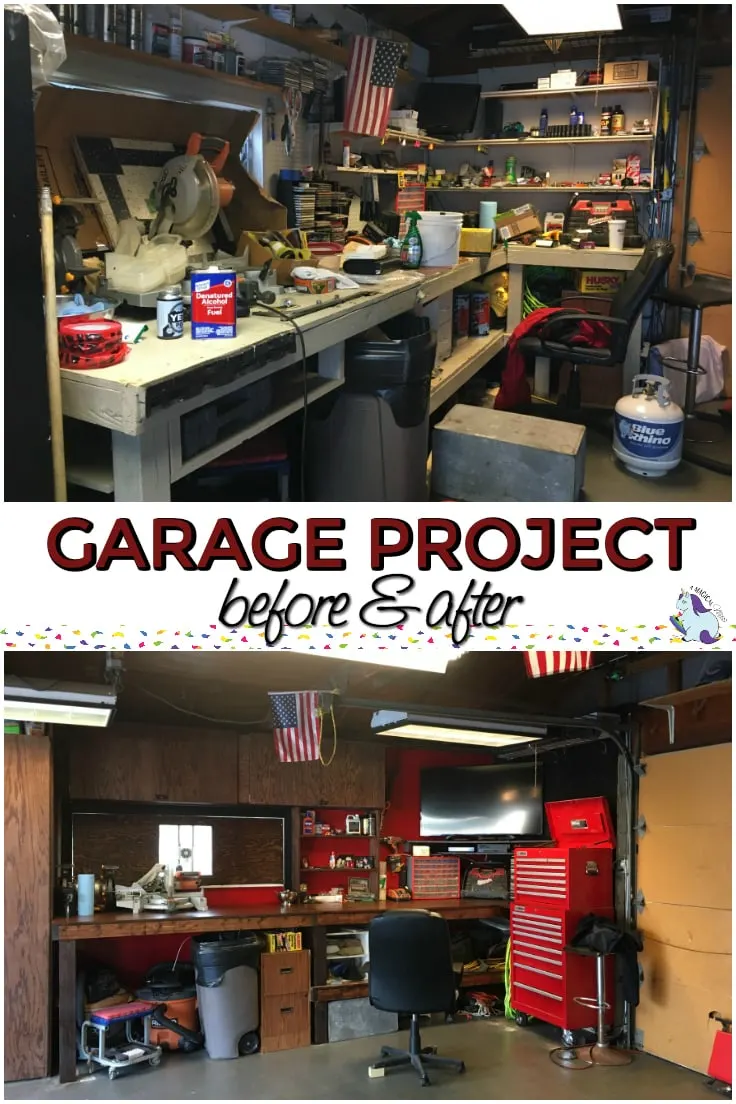 The tool chest he invested in helps keep all his tools exactly where they should be. He's wanted this type of tool chest for years. With our garage more secure, it was finally the right time to get one. Using the LiftMaster MyQ App, we are both notified should the garage door open when we aren't home. That plus the LiftMaster Automatic Garage Door Lock deadbolt makes us feel more secure about the items we invest in for garage storage.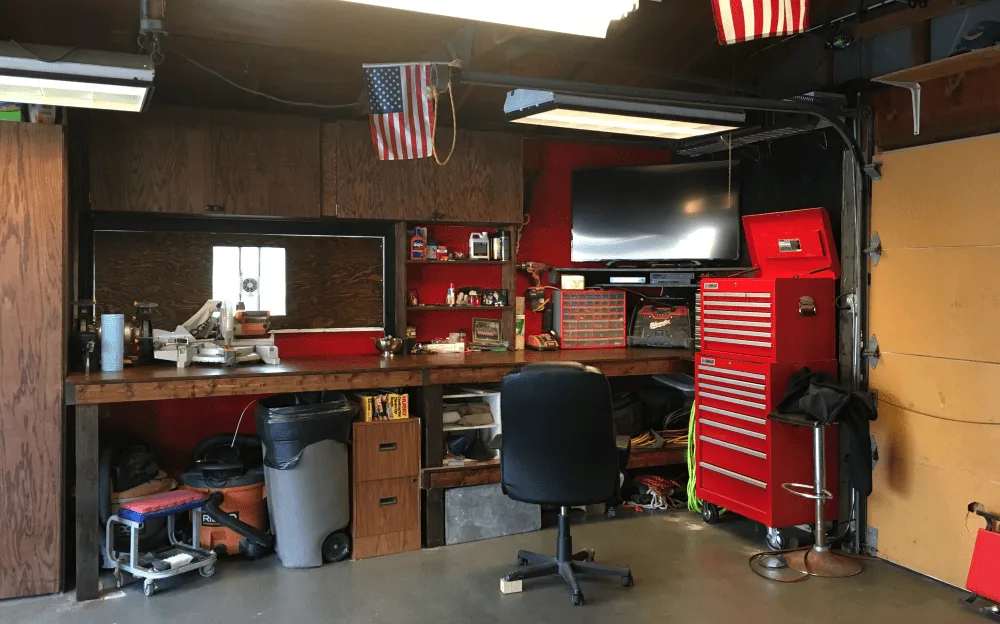 Mike can't stand clutter. I know, I know, how the heck did he end up with me? Now that he's figured out how to organize the garage a bit more, he's a happy camper. He's more relaxed knowing that things are a bit more in order, and also safer.
Find LiftMaster Dealers in your area to upgrade to a LiftMaster Garage Door Opener. The LiftMaster 8550W has several smart home accessory options for safety and convenience. The whole setup makes us feel a lot more secure and excited to spruce up the garage even more.