Planning a garage project, like any project, is overwhelming unless you break it down into steps. Garages are commonly a catch-all type of area that gets cluttered quickly. Mike's been talking about organizing our garage for quite some time now. Looking at the area, however, he's quick to brush it off for another day. This post is sponsored by LiftMaster but the content and opinions expressed here are my own.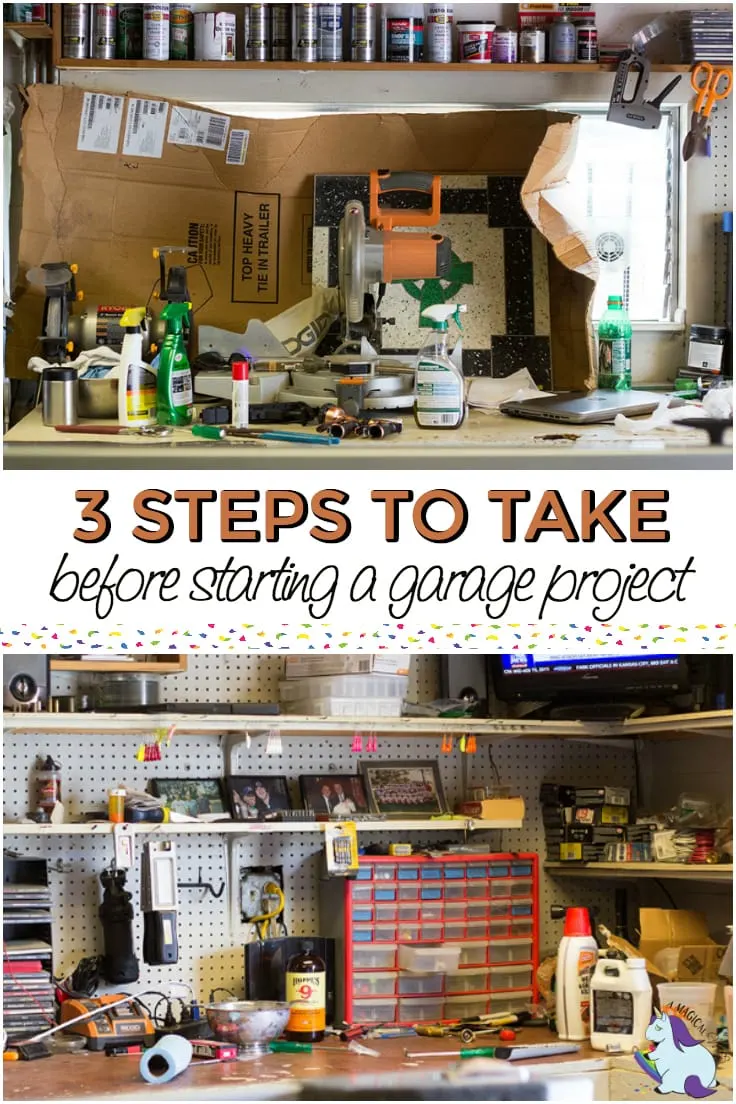 3 Steps to Take Before you Start a Garage Project
Purge. It's best to start with a clean slate. Take the opportunity to get rid of the many things you know you don't need. Have a garage sale, donate items, or just throw them away. Rip it off like a band-aid so you can get closer to your end goal. Look for a reseller in local Facebook groups. Try to find someone who's happy to swoop in and buy a whole haul from you at a discount. Quick and painless.
Plan. Figure out exactly which area you want to tackle. Take all your measurements, and have a clear plan of attack. Create a budget, shop around for the best prices, and figure out if you need to hire help.
Protect. Once you put all that effort into your garage project, make sure you protect it. After our house was broken into, security is front and center in our minds. I'm so excited to tell you all about our new garage door opener! (<— sentence I never thought I'd say.)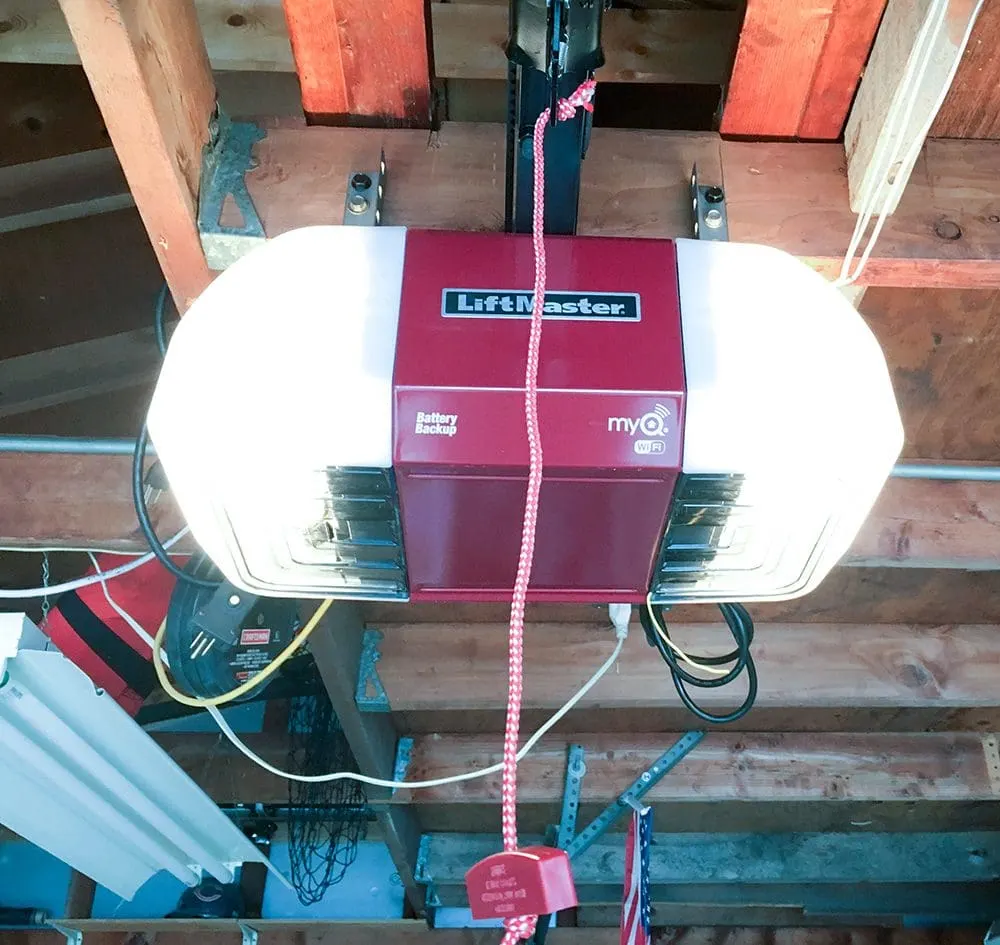 The new LiftMaster garage door openers have a lot of accessory options to enhance security. Honestly, I've never given our garage door opener much thought. It's like flipping a light switch on. As long as I push the button and it opens, I'm going about my day. But, when Helson's Garage Doors arrived to install it, my thoughts quickly changed.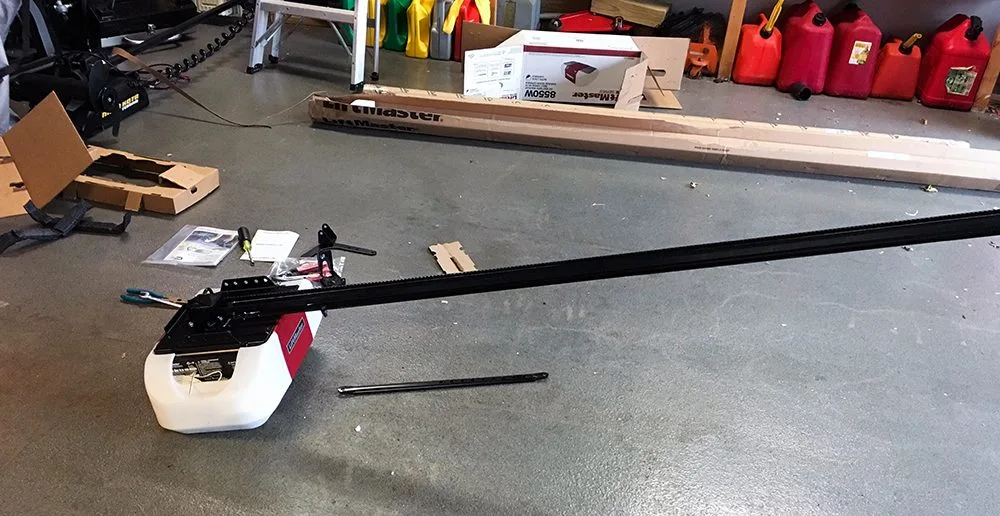 John Helson was at my door at the exact time of my appointment. He was not only ready to work, but also willing to share his abundance of knowledge about all things garage doors. Now a common household item, garage door openers used to be quite the luxury.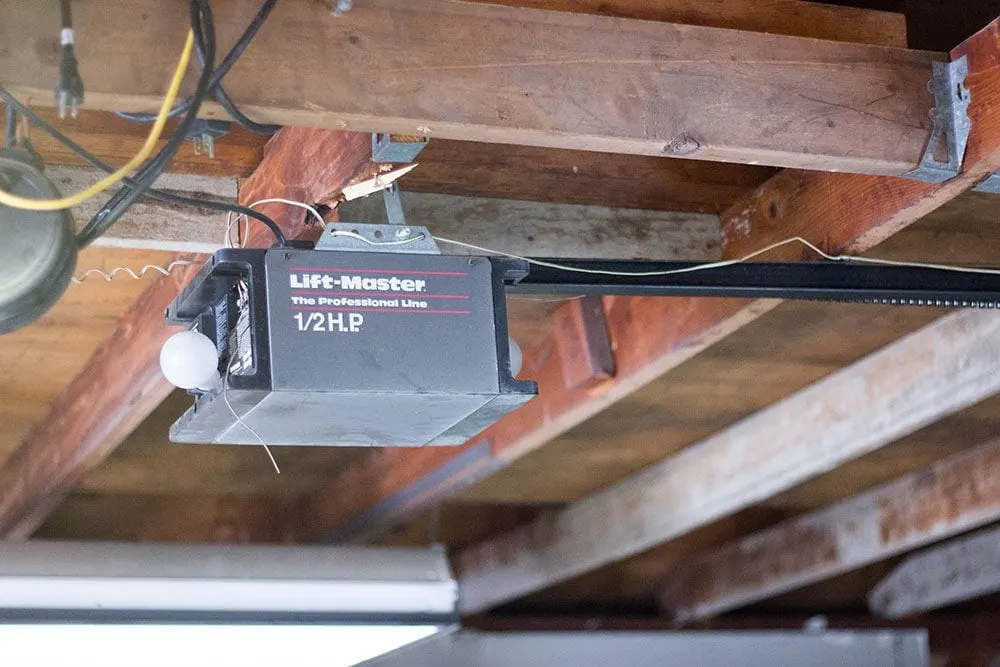 As you can see, we already had a LiftMaster that was still running like a champ. It came with the house, so we found out it was from 1993 once he took it down. Clearly, LiftMaster is a brand that's meant to last. Now that LiftMaster has literally mastered the garage door opener, it's time to add on sweet smart home accessories. That's where my ears perk up – I love to hear about new technology and ways to make our home smarter.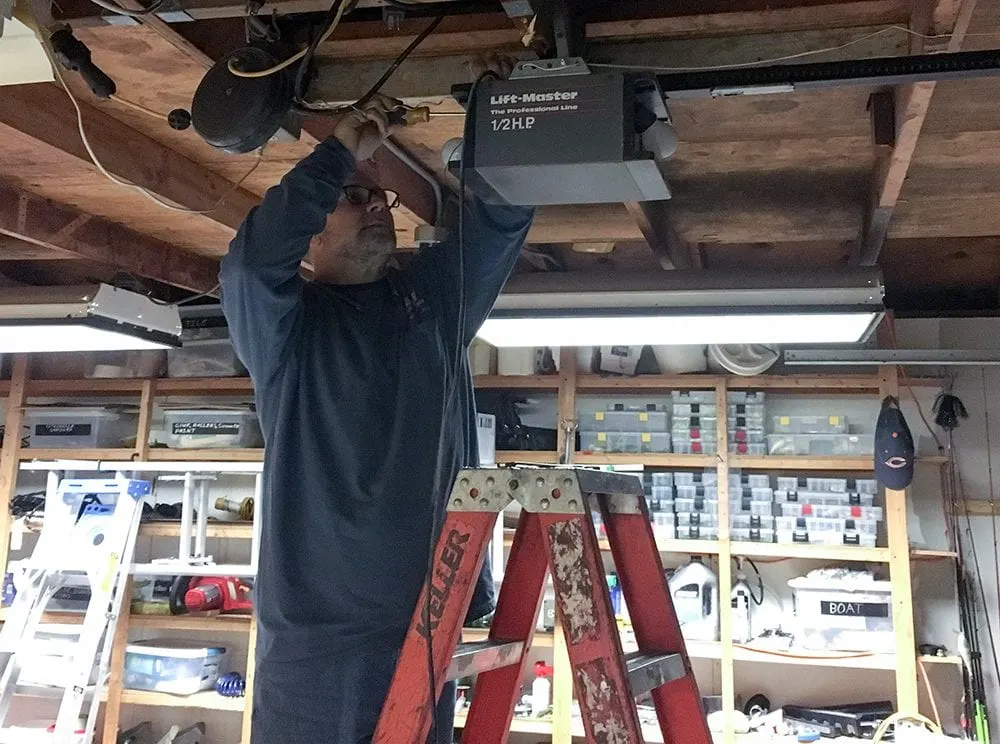 This is strange, but I have so much to say about our new LiftMaster, I need to break it down into more bullet points.
Ways our New LiftMaster Makes us Feel Safer
Automatic Garage Door Lock. The LiftMaster Automatic Garage Door Lock is a deadbolt lock that performs in tandem with the opener. You can hear the strong lock engage once the door shuts. Please note that this is an accessory that is compatible with the new LiftMaster 8550W, 8587W, and 8360W garage door openers.
MyQ App. Monitor your garage door with your phone. Receive alerts if the door is opened, see exactly how long the door has been closed, and allow people access should you need to. This is an amazing feature for people like me who pull out of the driveway and ten blocks later question if they shut the garage door or not. It will also come in handy if someone needs to drop something off at my house when I'm not home. Instead of leaving a package on the porch, just quickly let them in your garage. If you have multiple vehicles and play remote roulette, the app will save your frustration. Instead of stomping through the snow to find which car has the remote this time, just hit the button on your phone. There are so many reasons this app feature is necessary in life.
Remote Light Control. Another accessory is the LiftMaster Remote Light Control. This device syncs with your garage door opener remote to operate whichever device you choose to plug into it. Ideally, plug in a house lamp so when you pull into your driveway, there's no need to walk into a dark home. Remote Light Controls can also be controlled with the MyQ app.
Keypad. We now have easy garage access using a password protected keypad. Once again, no more hunting down a remote if you want to grab something quickly from your garage. Give the password to friends and family should you need to. It's also a way to exit your garage with ease. Instead of play "jump the sensor," you can hit the enter button on the keypad once you've fully exited to close the door.
Additional Programming. The digital garage door opener pad in your garage has many options, as well. You can program it to automatically shut your garage after a certain amount of time. If you are a person like me, who gets to the grocery store and can't pick an apple because you're worried you forgot to close your garage door, you can program the door to automatically shut. There are visual and audio warnings when this feature is on to let you know the door is about to close.
Pro Tip from Mr. Jack Helson: Always keep your garage door sensors clean. Cobwebs, leaves, and other debris can block the sensors and interfere with your garage door shutting properly. Save yourself the service call!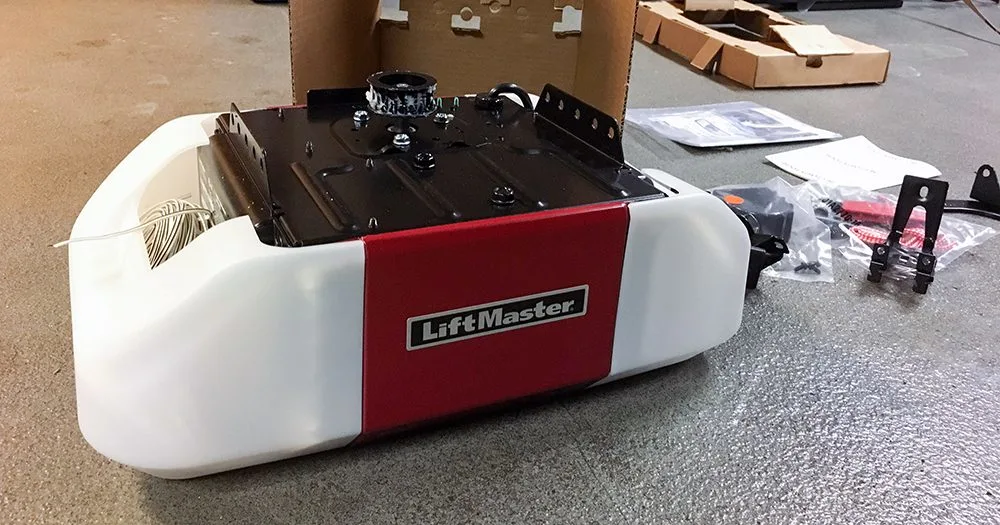 As you can see, LiftMaster's new features are not only about safety and security but about total convenience. As I said, I never used to think about my poor, neglected garage door opener and now I'm obsessed with it. Mike has begun his long-awaited garage door project, and we feel prepared to hold down the Garage Mahal. Stay tuned to see how his project turns out!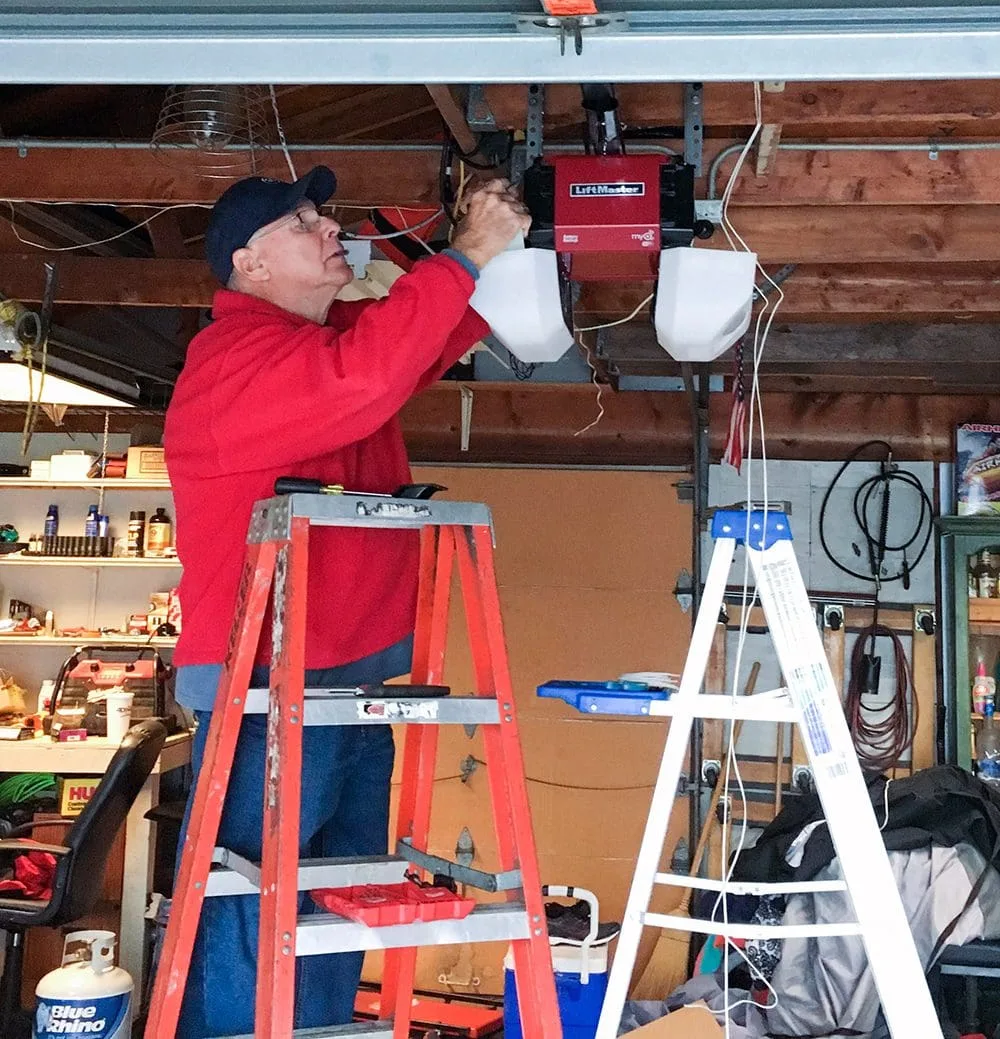 I had the pleasure of meeting Jack Helson, the owner and founder of Helson's Garage Doors and got a great father and son picture. If you live in the Chicagoland area, I highly recommend Helson's Garage Doors for your commercial and residential garage door needs. There's something about family businesses, I gotta say — it's the way to go! 😉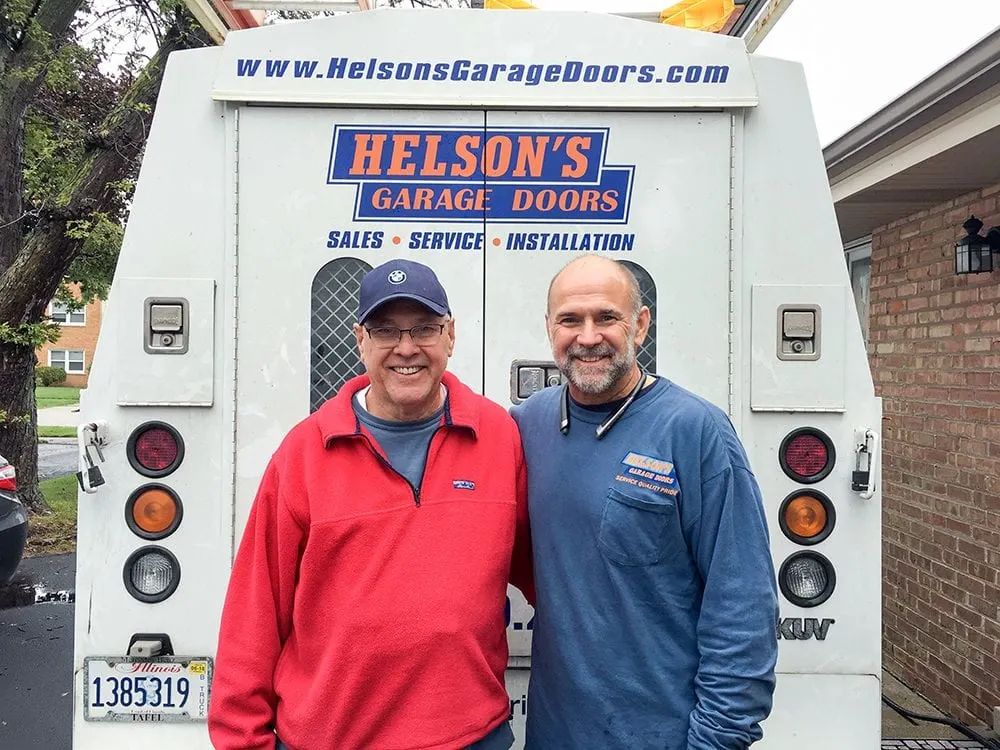 Are you due for a garage door project? Did you know that LiftMaster makes a WiFi garage door opener?