Being a teenager, ugh, I remember the frustration–feeling so old and mature yet rarely being taken seriously. It's such a difficult transition for parents too. Accepting that your little one is now suddenly this grown, independent thinker, but still requiring guidance–it's a super tough balance.
As a parent, everything relies on giving just the right amount of freedom. Too much and you're in trouble. Too little, and that'll surely backfire. When it comes to online shopping for teens, Amazon is now allowing us to find that superb harmony in guided independence.
This post is brought to you by Amazon and The Motherhood. All opinions are my own.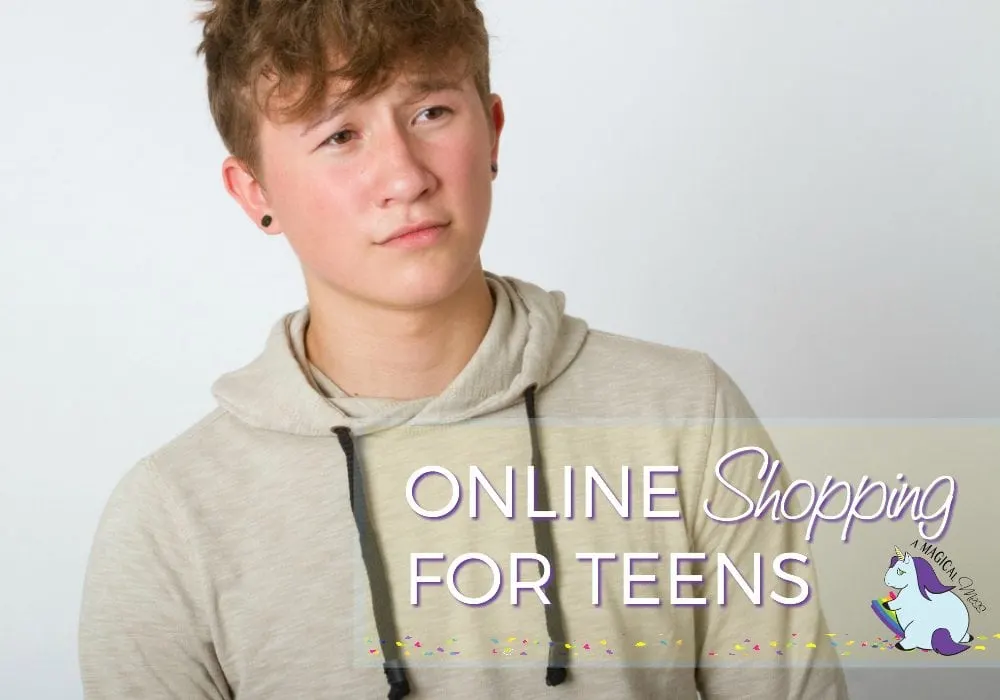 Online Shopping for Teens
I love my kids. However, handing over my credit card information would just be silly. They're nowhere near ready for that level of responsibility. Getting them there, though, is of top priority–they'll be out in the real world in just a couple years with their own finances to manage!
Teaching them to be smart shoppers is easy now with Amazon's latest feature that allows parents to create a separate login for teens (ages 13-17.) It takes just a couple minutes to get everything set up.
You just put in your teen's information and send them a link–or they can request one from you. Once they're linked, you have the option to set spending limits, or require manual approval of all their purchases.
They can even take advantage of select Prime benefits if you're a Prime Member.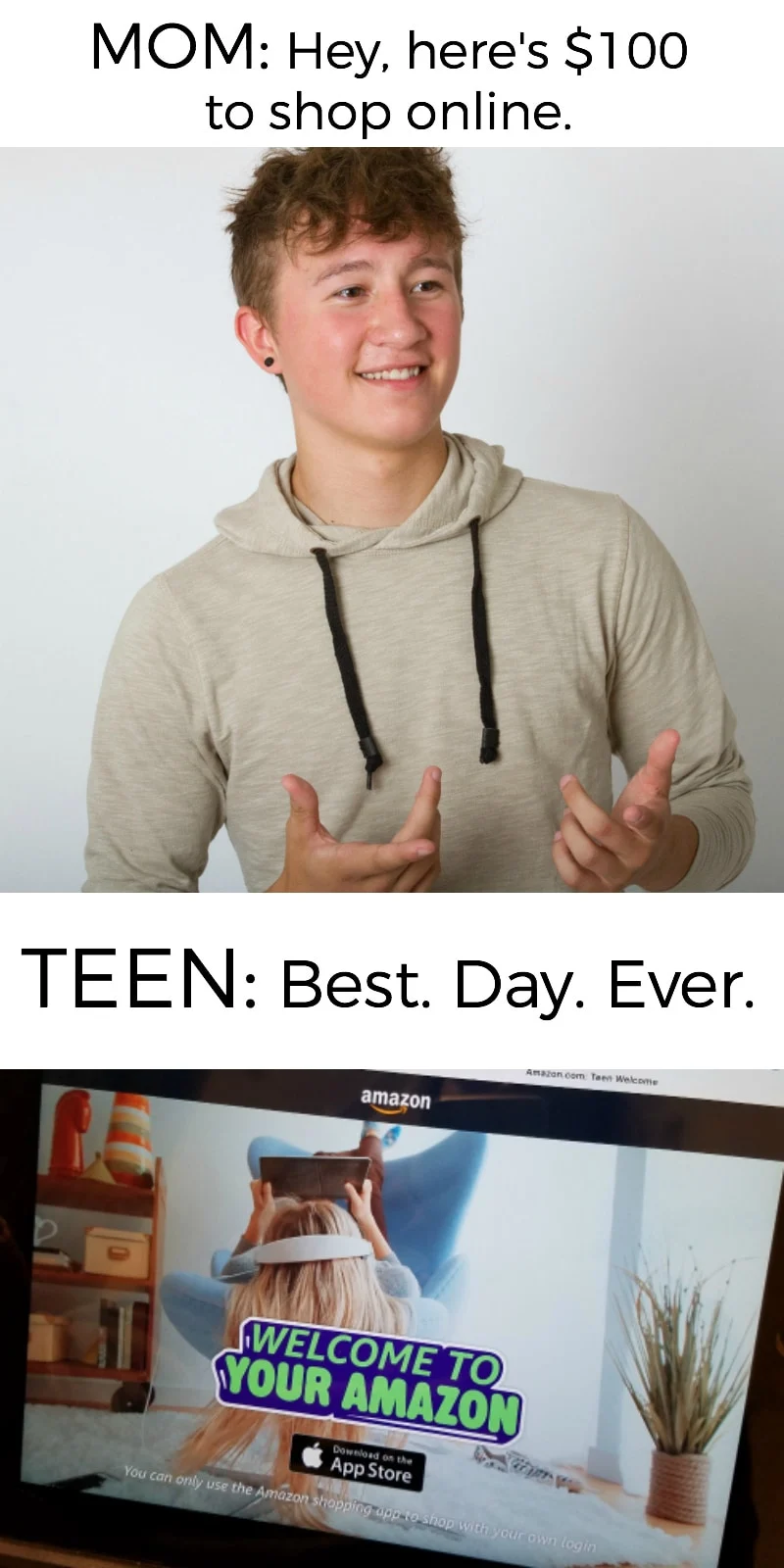 Open Conversation
I like the manual approval option so I know what my son is buying. But, this opens the door for conversation. Why do you want those shoes? What about these that look similar but are rated higher and are more affordable? It allows me to show him how to shop. And plan. And budget.
What He Bought
I was impressed with how he spent his $100. He even purchased a gift for Ben! (His pseudo-dad.)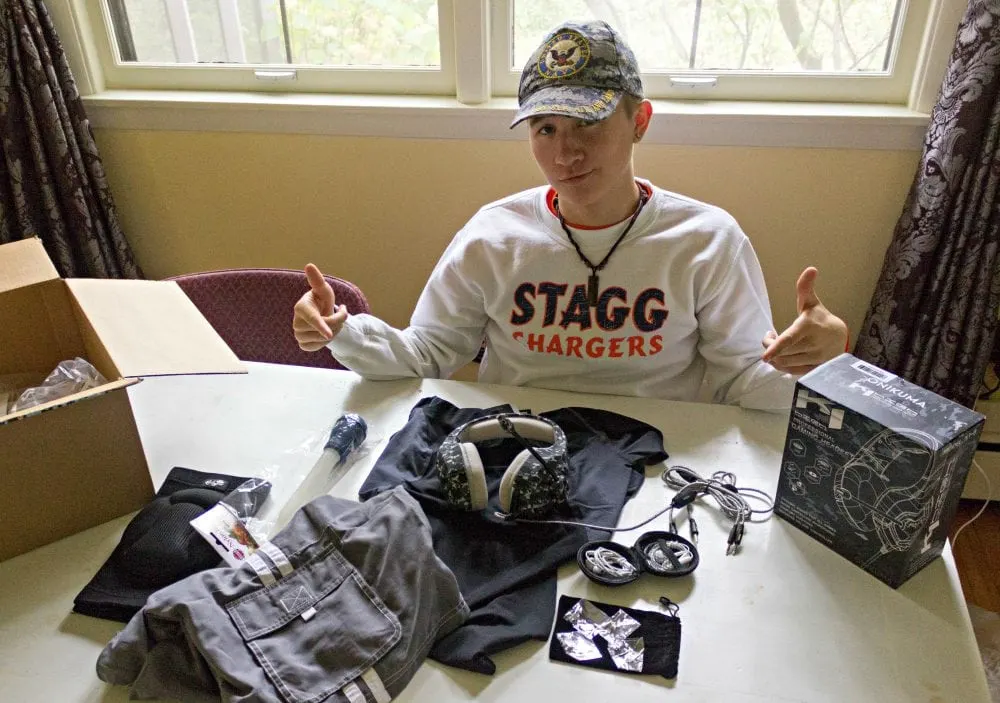 He got a lot for his money and had excellent reasons behind his decision to pick each item. We're traveling to Mexico soon, so he even thought ahead to get things he'll need on the trip.
Overall, I was super impressed with his first major taste of online shopping freedom. It's a wonderful way to make both of us more comfortable during this transition to full adulthood.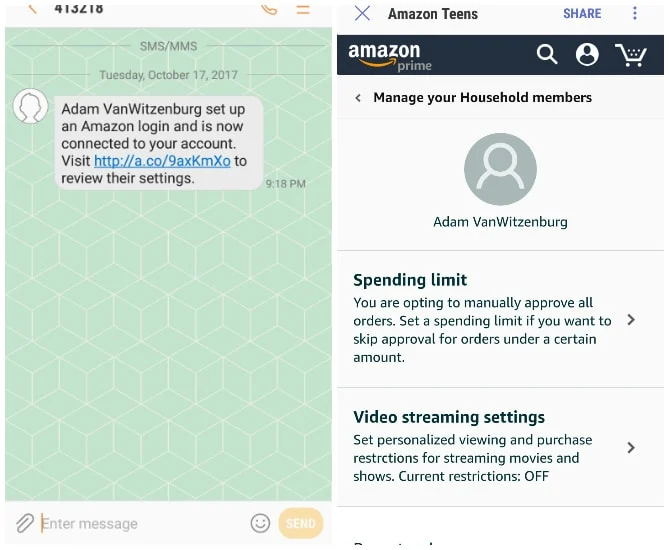 Other Benefits
With their own login, teens can shop independently while still keeping their parents informed so they can course correct if needed.

Parents can choose to skip the approval step and set spending limits, offering teens the freedom to place orders up to a certain dollar amount on their own.

Product recommendations, order histories and lists are now tailored specifically to the teen's shopping history and interests.

Teens can exercise smart shopping decisions with access to Amazon customer reviews and comparison shopping tools. If they make a mistake, Amazon is there to help backed by our A to Z guarantee.

If their parents are Prime members, they can enjoy Free Two-Day Shipping, stream thousands of popular TV shows and movies through Prime Video and access exclusive content and offers on video games through Twitch Prime.
Are you ready to address teaching smart habits for online shopping for teens? Learn more about Amazon's latest features here!