My knowledge of automobiles is skin deep. But, even with my basic awareness, I never imagined I'd be comparing a Kia to an Aston Martin or Porsche. Here we are. The release of the 2018 Kia Stinger is just weeks away, and the buzz is crazy. It's not just a beauty; its performance is outstanding–as proven last week at SEMA. I'm elated to announce that I'll be attending the national press introduction next week to experience the Stinger myself. A blogger buddy and I will be behind the wheel and all up in this sexy beast sharing photos and all the deets with the hashtag, #StingerIsHere.
2018 Kia Stinger
From concept to reality, the six-year journey has involved nothing but passion, art, and ingenuity pouring into each element. The GT concept (pictured in silver) was introduced in 2011 and commanded its share of attention at the LA Auto Show. The explosive evolution of the 2018 Kia Stinger boasts many of the same design and performance features.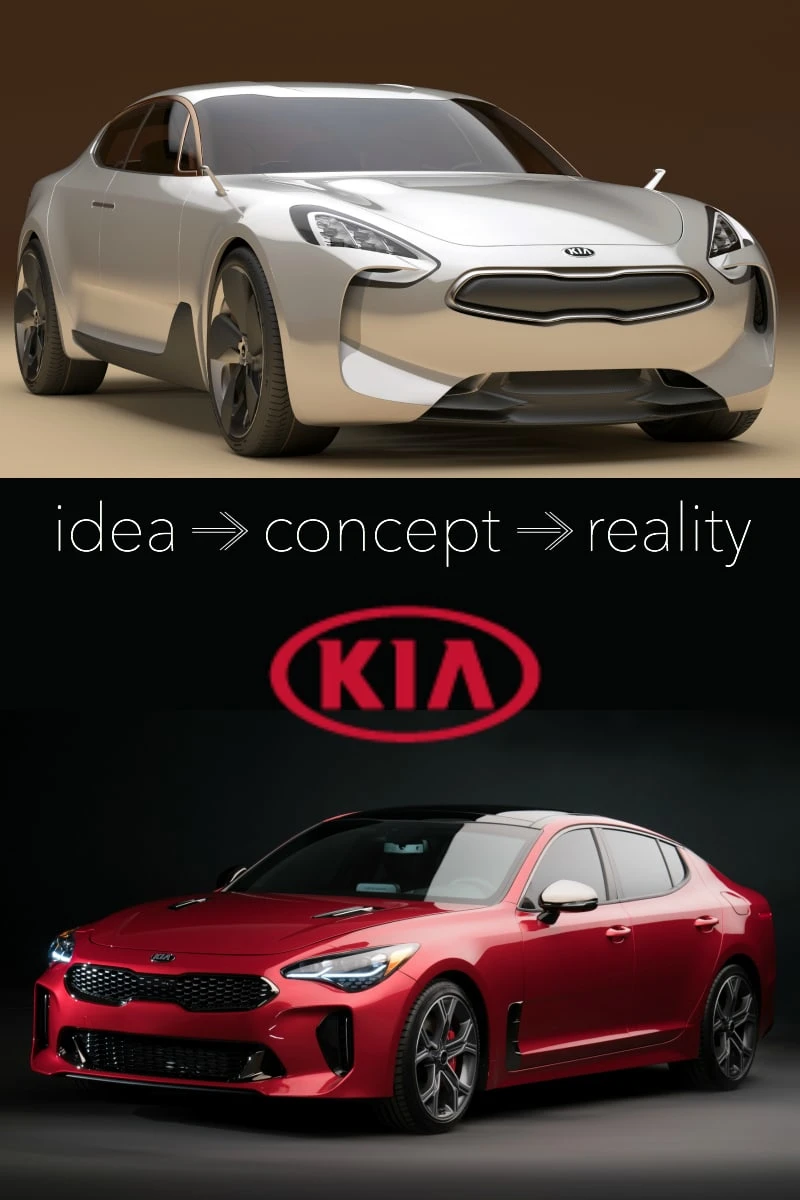 Proportion is everything–for the eye and optimal performance. The aerodynamic looks are all functional. This car represents the perfect balance–it's emotional and intelligent; fast and functional; proud and confident, but like the rest of the Kia family of vehicles, never arrogant. Which is reflected in its modest starting price rumored to be around $31,900 for the base model. (Official updates coming soon.)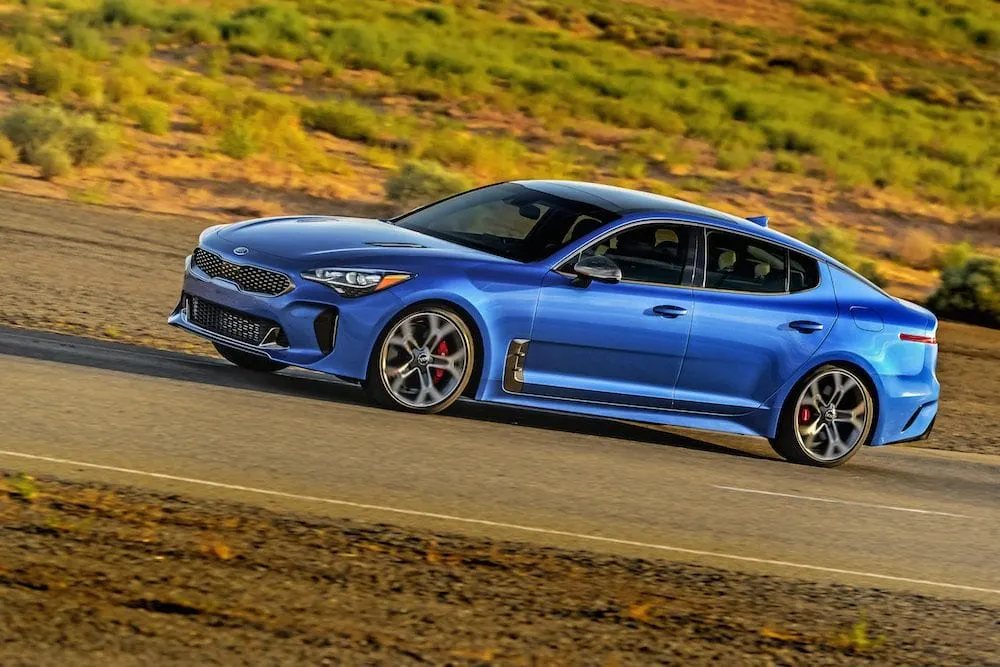 Turn Around Baby
I like butts–baby butts, cute boy butts, bread butts, but most of all, car butts. When on the road and stuck in traffic it's all you see. When I first caught a glimpse of the Stinger's derrière, I immediately had it pegged as Kia's first supermodel baby. With all the sleek lines and planned shadows, it screams high-end luxury.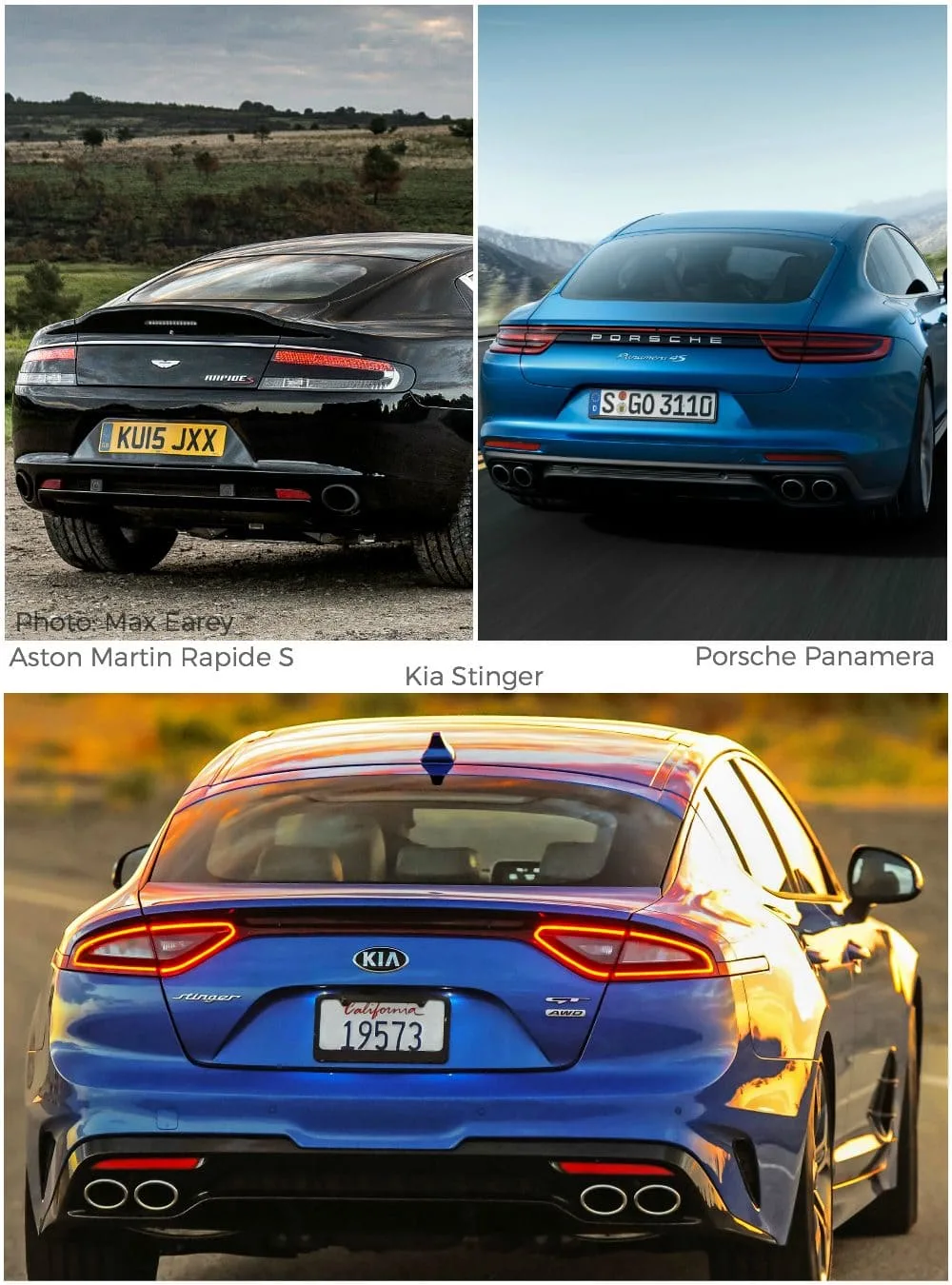 Let's talk about this backend, shall we? It's not just easy on the eyes. This sports sedan can even perform in the IKEA loading bay. <Shudder.> So hot. Just look at that cargo space. Mmm. A direct hit to this single mom's heart.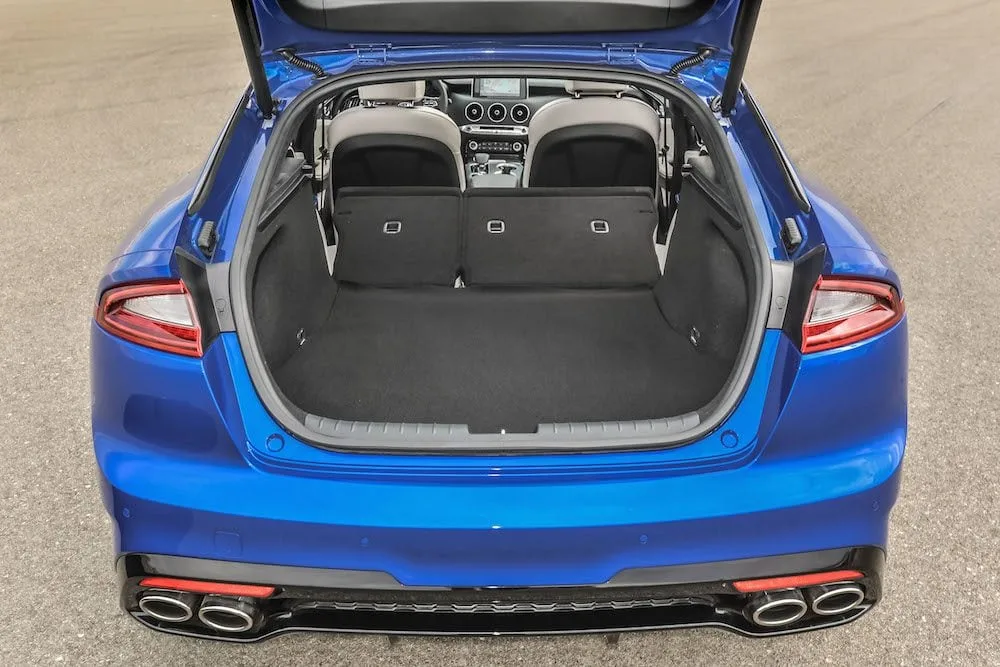 Safety First
Again, I'm a single mom. When car shopping, the last thing on my list of priorities is owning a fast sports car. But, this heart-stopper has all the safety bells and whistles that I would seek in an everyday driver. And, every single one of them comes standard. (All those S's mean they are standard in that model.)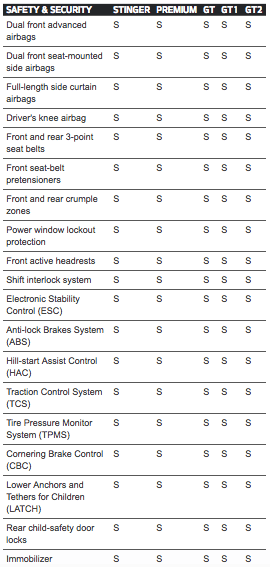 Sexy Later
As the former owner of a rather hideous–but safe–minivan, I used to think I'd just get a sexy car later in life. Kia broke the mold on this one. The 2018 Kia Stinger is the complete package. The mid-life crisis car is now obsolete. We can all be the sexiest parents on the block at any age.
This level of amazing. That's how I want to arrive in all aspects of life. @Kia #KiaSEMA #StingerExperience pic.twitter.com/aTJyTSnSd3

— Shelley (@teenybod) October 26, 2017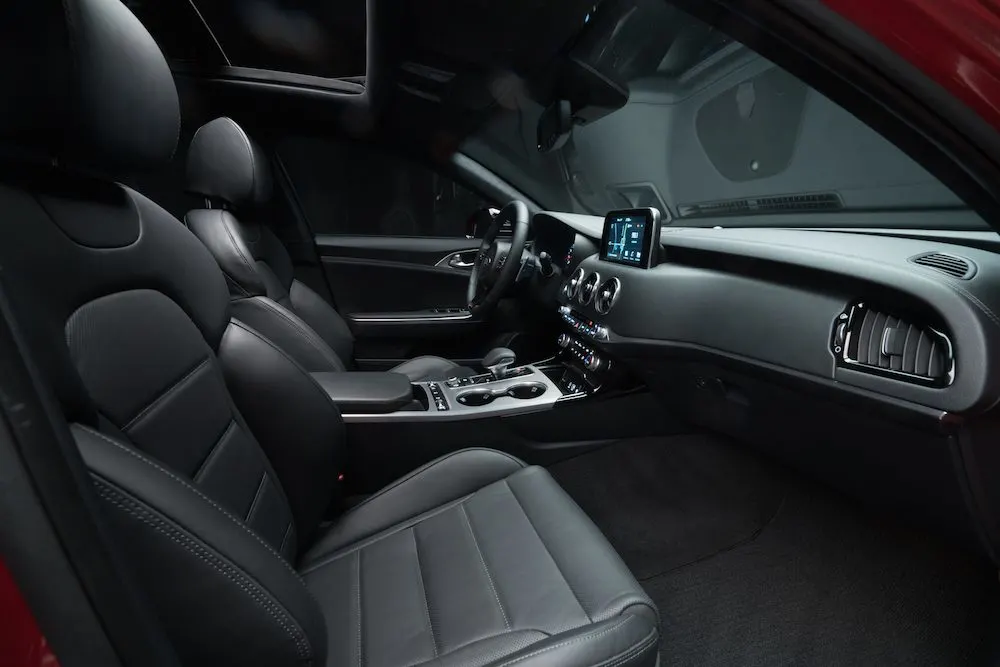 To learn more about the Stinger, follow #StingerIsHere on all your social channels. And, come back soon for more of the inside scoop!