I was honored to attend the Purina Better With Pets Summit this month in New York. I had no idea what to expect, but they had me at "pets." Purina sponsored my trip and this post, but all opinions are my own.
Purina Better With Pets Event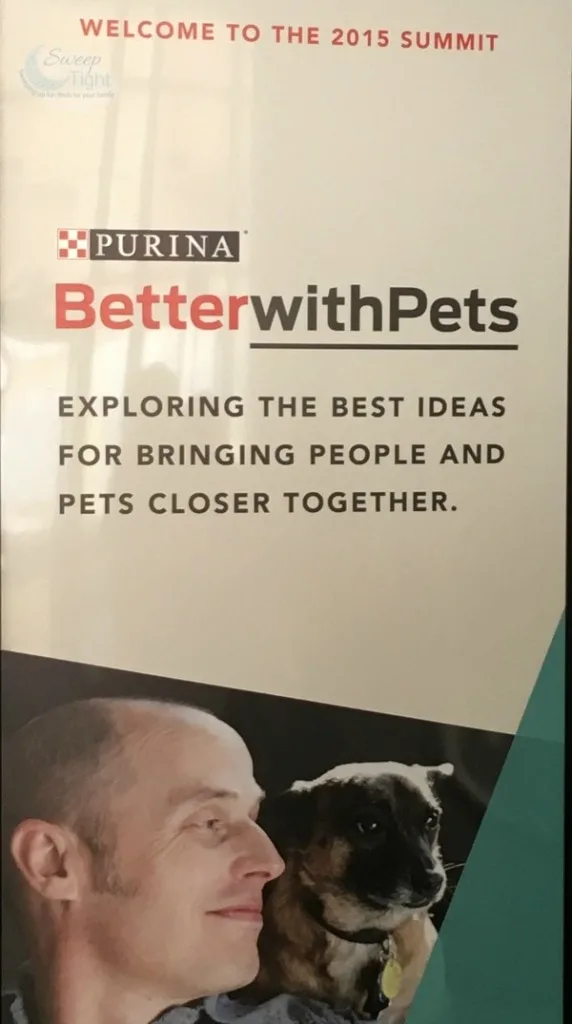 The theme of the Better With Pets Summit was emotional wellness and the bond between us and our pets. The day-long event included speakers, panels, exhibits, and interactive displays. It was packed with information, fun, and fur. 😉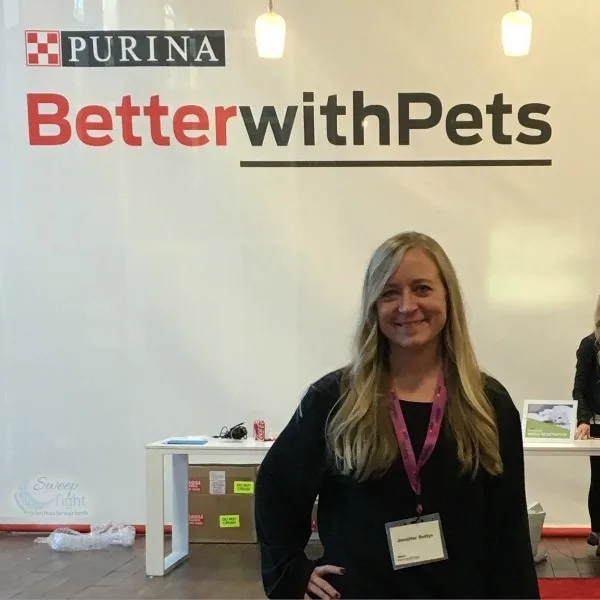 Pets have always been a big part of my life, but I only discovered the true bond within the last ten years. Growing up we always had pets in our household. When I was a teen and young adult, I tried to have my "own" pets only to discover I was still not responsible enough to give them the proper care that they deserved.
My Gram would always end up with them, which I still feel guilty about. Bring us to the present, and my pets are like my children. I love them like true family members. I fully understand the emotional bond between animals and humans.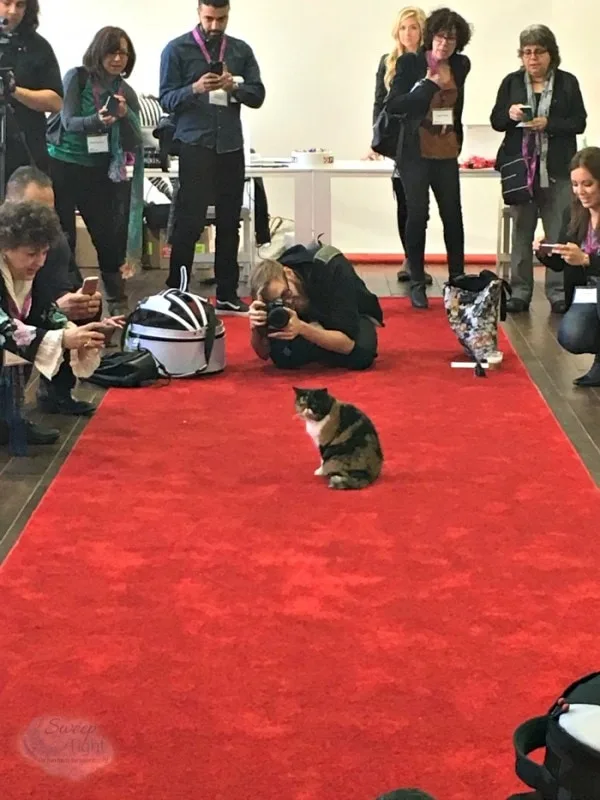 Pudge the Cat working it.
As soon as we entered the Better with Pets Summit I saw a cat on the red carpet and thought, these are my people. I knew it was going to be a day packed with animal awesomeness.
The first panel talked about the way Millennials are changing the relationship between owners and cats. Nearly half of 1,000 Millennials surveyed own a cat, and 88 percent of cat owners consider themselves similar to their pets.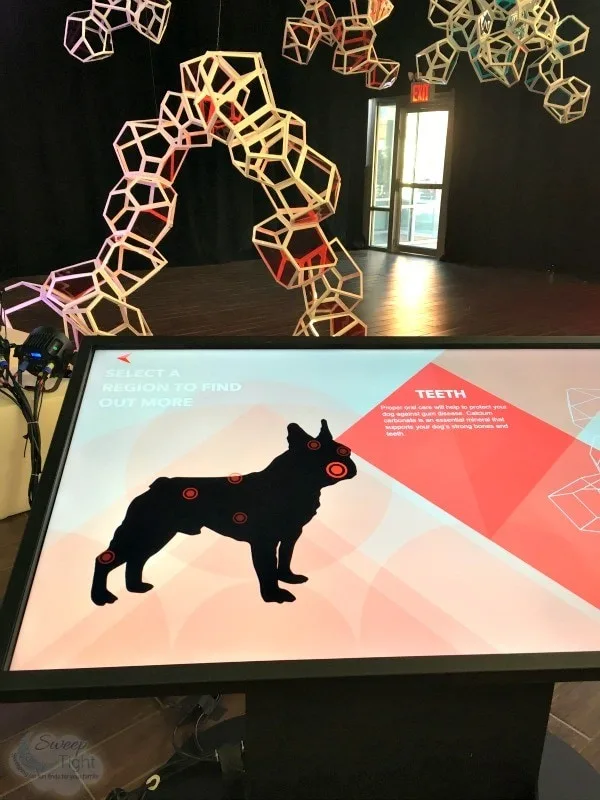 The next panel discussed the impact that environment has on a pets' stress level. This info is not only interesting for household pets, but for shelters to provide a more comfortable experience for animals.
For example, did you know that animals find pastel colors relaxing? Bold colors, loud noises, and strong smells can stress out an animal. Basically, if it's a bit offensive to you as a human, it's safe to assume it is for your pet, too.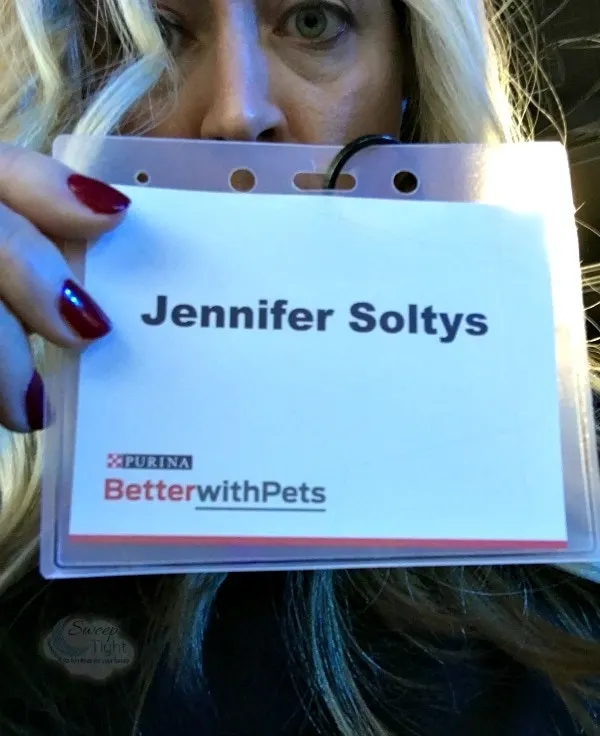 All the panels contained so much info. I feel like I need several posts to get it all out there. We also learned the story of The Frank Attla Youth Program, which was extremely touching. In the native Alaskan town of Huslia, Frank Attla reintroduced dogs as important members of the community. In doing so, he strengthened the natural bond between humans and animals.
The animals love the work, and the humans gain confidence and self-esteem while caring for the dogs. Many of the younger residents were struggling with depression before the program was set in place. By adding dogs to the school curriculum, the village as a whole sees nothing but benefits.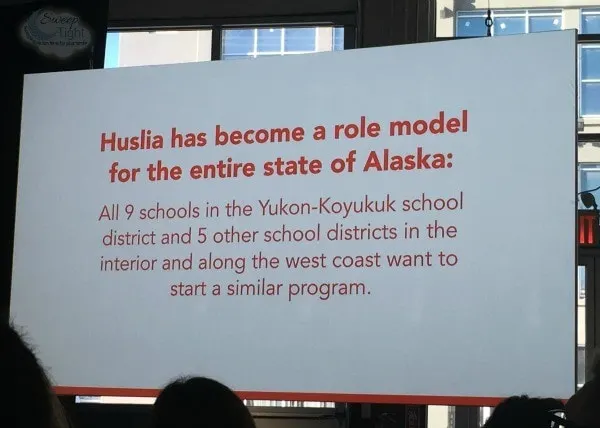 Purina announced at the summit that they will donate $50,000 to The Frank Attla Youth Program. This donation is in addition to the many that Purina provides to welfare organizations each year. (I worked with them earlier this year on one.)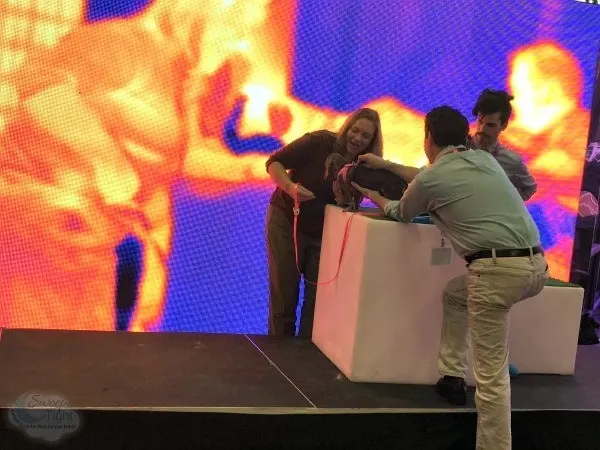 The later part of our day was hands-on with interactive displays and animals to play with. Once again, I have so much to talk about here. It's amazing what happened in a one day period.
One of the most interesting to me was to see how pets feed off of their human's emotions. If their owner is stressed, they will be too.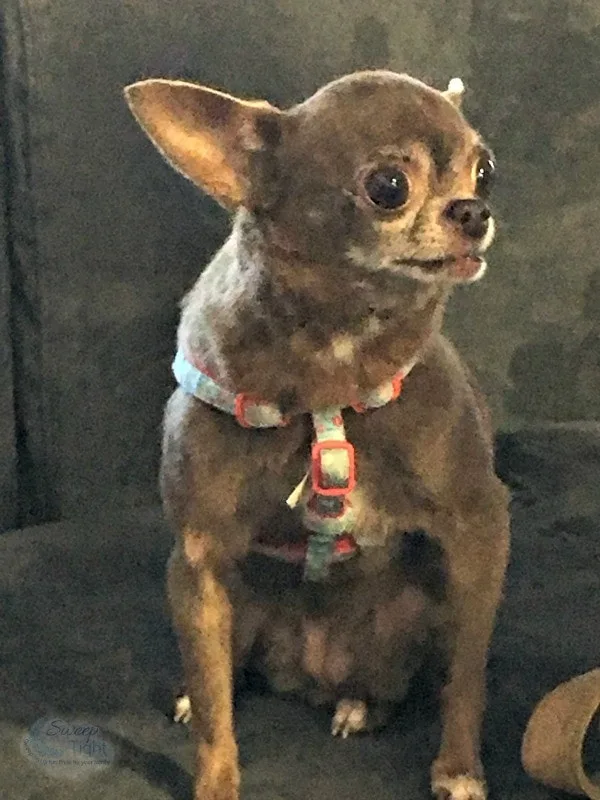 I got to meet some celebrity animals. Tuna Melts my Heart, Chloe Kardoggian, and Pudge the Cat are just a few of the famous creatures we met.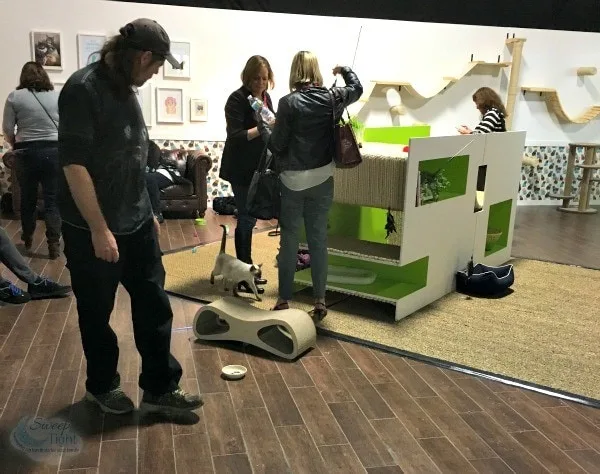 We got to go into a room full of famous cats. The room was inspired by Catlandia, which is a shelter that is set up like a huge playground for cats. This setup has proved to get the cats adopted much quicker.
Since they are so comfortable in their environment, it's easier for them to warm up to the humans that want to adopt. It's amazing, and all shelters should follow suit!
I have a lot more to say about this event. I learned so much, and it was a pleasure to attend. One of the biggest takeaways is not to fear big brands like Purina.
Coincidentally, my vet just had this discussion with us shortly before the trip. She told me since Purina is a big brand, they have the funds for the best research and development. After meeting several of the team, it reinforced what my vet said, plus showed me firsthand how much they truly care about animals.