OREO Games are here! Aren't OREOS a cookie we tend to play with already? I know I always pull them apart and mess with them a bit before eating them. Why not try to stack them on your head for the chance to win $100,000? Post sponsored by Mirum Shopper. Opinions are 100% my own.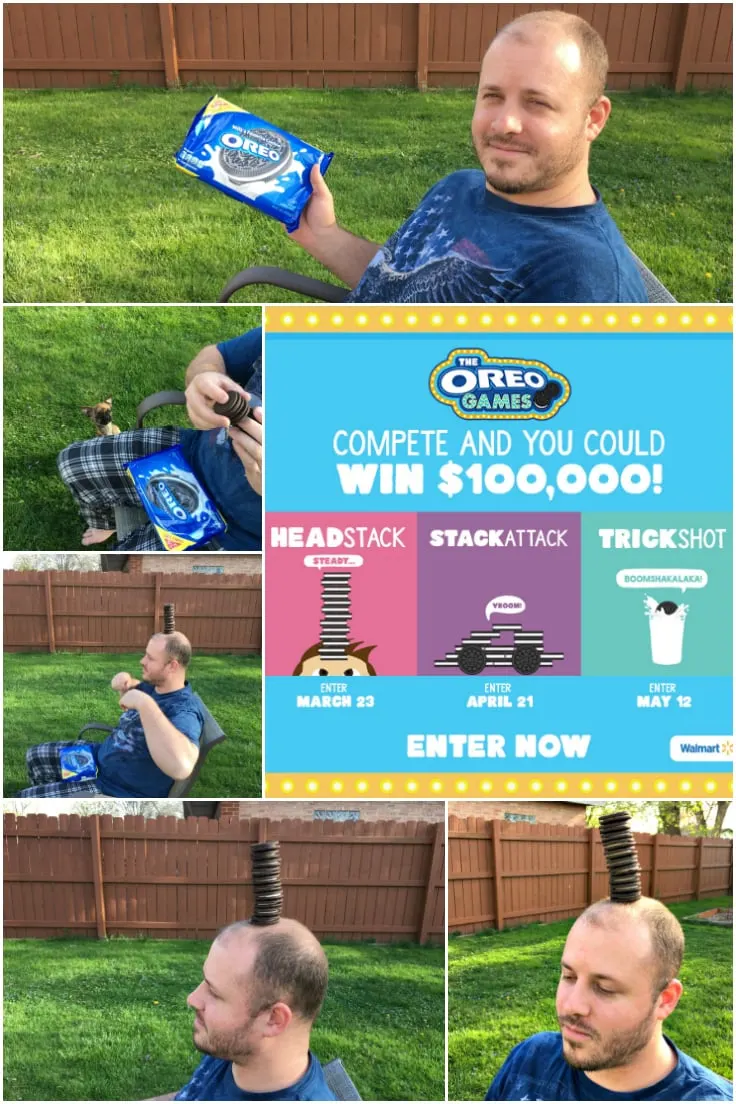 OREO Games Headstack Challenge
Mike was more than up for the headstack challenge. I mean, he gets to eat a bunch of OREOS and the chance to win $100,000. Why not, right? I picked up a package of original OREO cookies from Walmart, and we all headed into the yard. We made sure if any cookies fell that we scooped them up before the dogs could get them, but they were excited just to have us all outside. Mike did a good job at stacking the cookies on his head and we had a lot of laughs while he did it.
There's still time to enter the OREO Games yourself. Here's how to play the headstack challenge.
Head to Walmart to grab a pack of Original OREO cookies.
Find a creative way to stack OREOS on someone or something's head. You can stack them on a family member or even a doll's head. I think it's most challenging on your own head though! For inspiration check out other entries.
No holding the cookies in your hands. Don't use your forehead, but you can use other parts of your head. Think ears, cheeks, nose — get creative!
Take pictures and/or videos of your entry.
Post your entries on Twitter or Instagram using the hashtags #OreoGames #Contest and tag @oreogames2017
Enter by April 20, 2017!
Come back during the voting period – 4/21 – 5/11.
More OREO Games – Chance to win $100,000
More OREO Games follow the headstack challenge, so keep checking back. If your entry attempts don't turn out as planned, don't trash them. There will be a second opportunity to win through the "OREO Epic Fails" portion of the contest. After 11 weeks of challenges, come on back with your failed attempts at any of the games. Enter between 6/9 – 7/6. Votes take place from 7/12 – 7/18. The search will be on for the funniest, messiest, and epic-est failed attempts captured on video or photo.
Each finalist for each challenge will win a challenge prize, and then be in the running for the grand finale event showdown. See complete details and official rules here.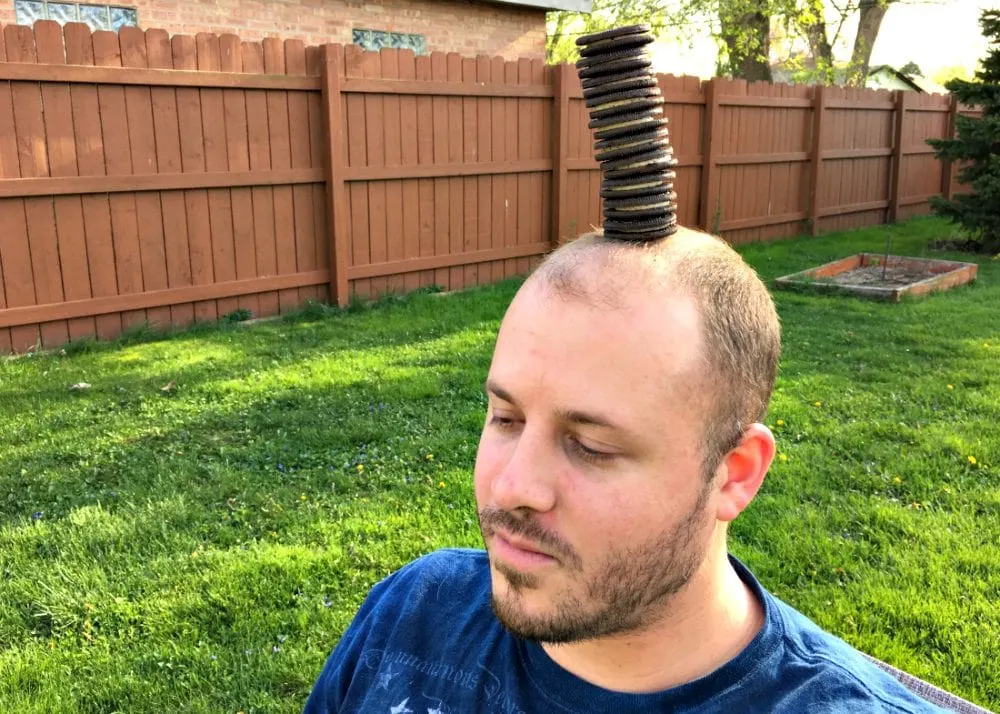 Check for your OREO Games submission on the site. Let me know once you enter so I can go see your skills, too!