Coming out of a long, dreary Chicago winter has me craving all sorts of color and sunlight.
We live on a fairly large lot–a little over an acre–and it's a lot of work to keep it looking nice.
In fact, it's overwhelming and stressful. The cost, the time, the physical work–and I all I want is a little place to relax and recharge my battery.
I took a Big Lots $100 outdoor furniture mini makeover challenge and am so thrilled with the results.
This post is sponsored by Big Lots and brought to you by Shopshare Network. Everything shared here is based on my personal experience.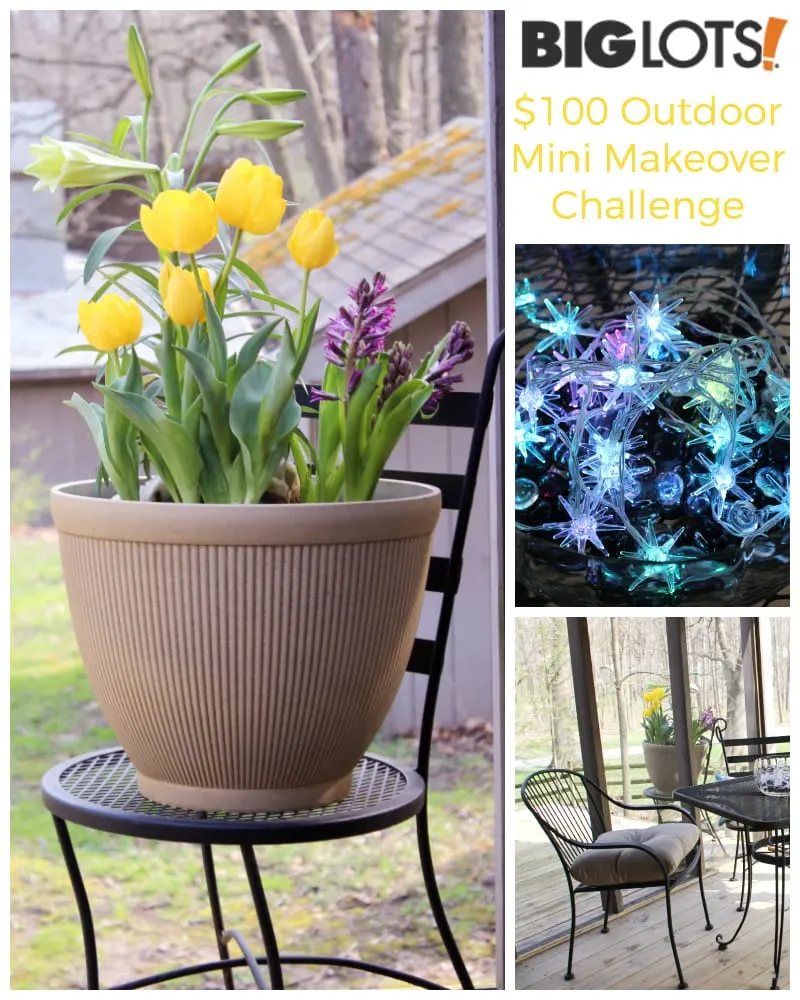 Outdoor Furniture Mini Makeover Challenge
Outdoor Cushions
We have some pretty sturdy wrought iron outdoor furniture, but it's not very inviting.
I found these super thick cushions that make my cold, hard patio furniture soft and comfy.
I threw in a striped lumbar pillow to add some more color and love the overall look.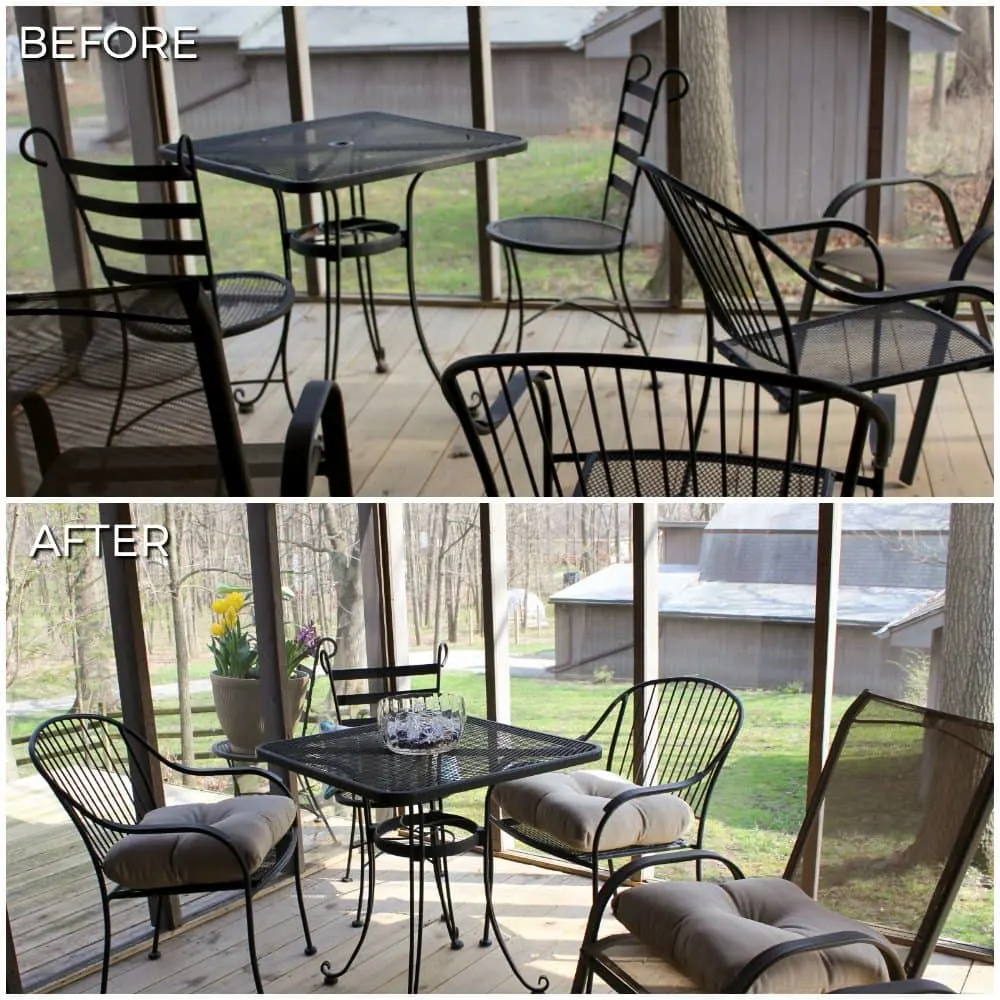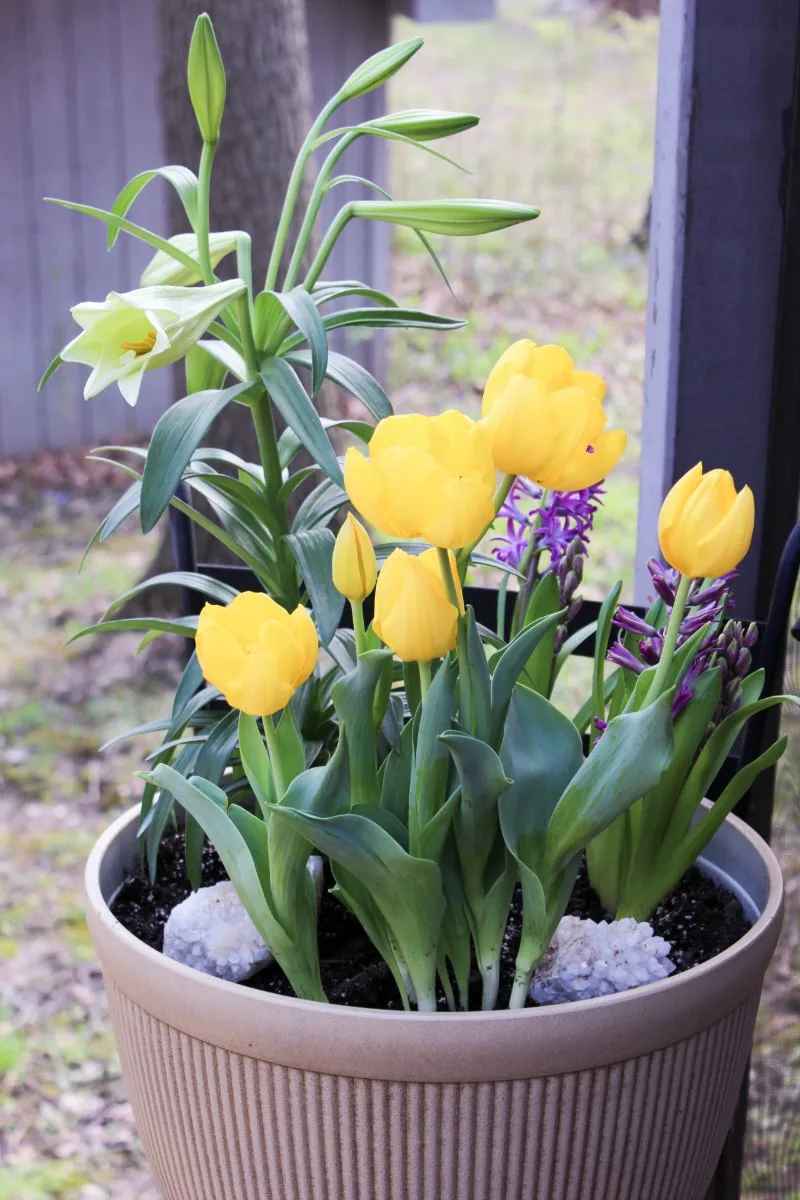 Affordable and Attractive Pots
Nothing beats the pop of bright tones fresh flowers can add to a small space.
I didn't have any pots for these annual plants and found this one for just $20 at Big Lots.
I can see this gorgeous arrangement from my kitchen window, and it makes standing at the sink a joy.
Plus, when I'm sitting outside the scent is fantastic.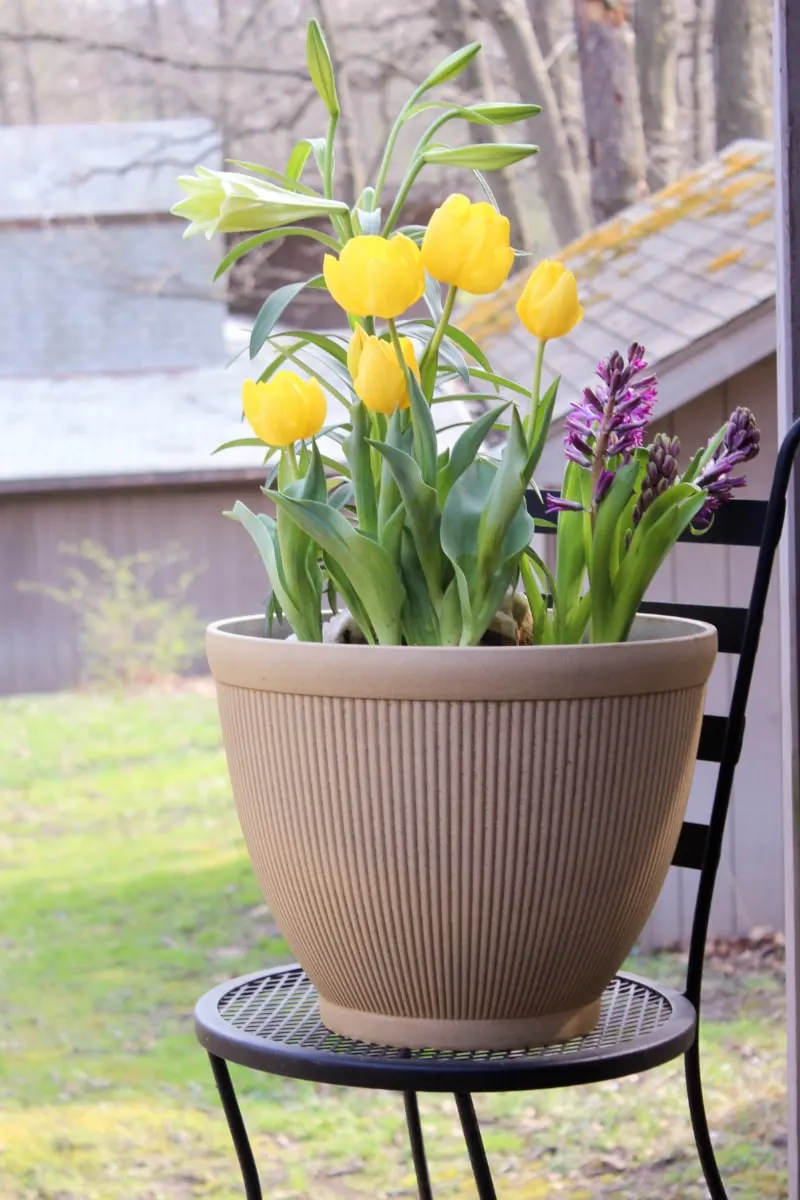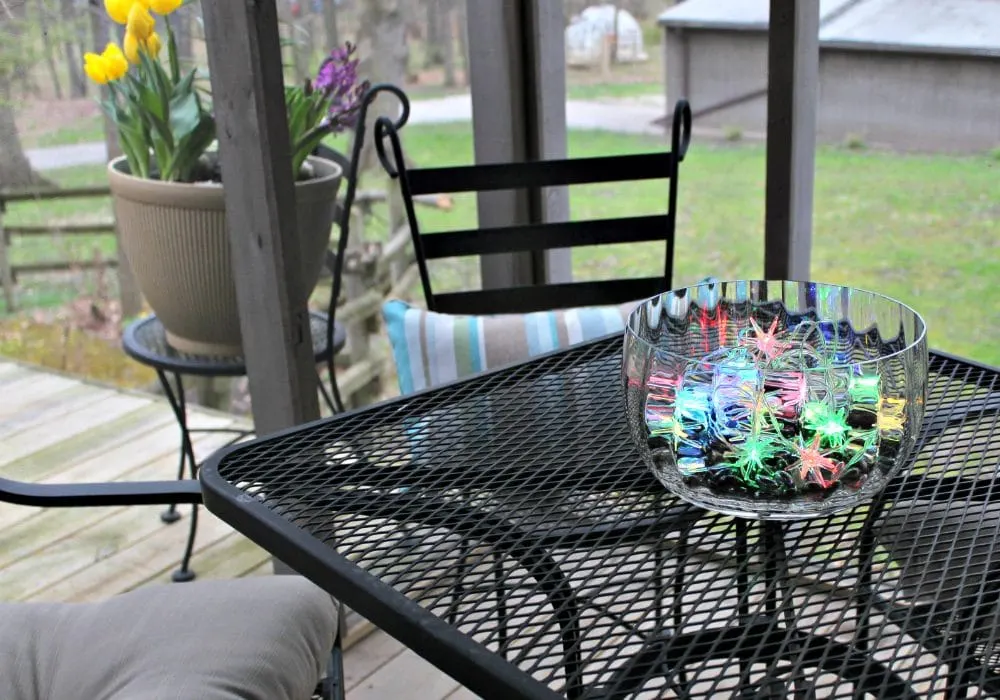 Fun with Outdoor Lighting
To add to the nighttime ambiance, I put these adorable color changing LEDs in a glass bowl with glass pebbles.
The result throws you into a magical trance.
You know how everyone stares at a bonfire and looks like they're in a trance? Yeah, it's kind of like that.
The kids and I now love sitting out here at night listening to the peaceful neighborhood sounds and watching the colors change and bounce off the glass.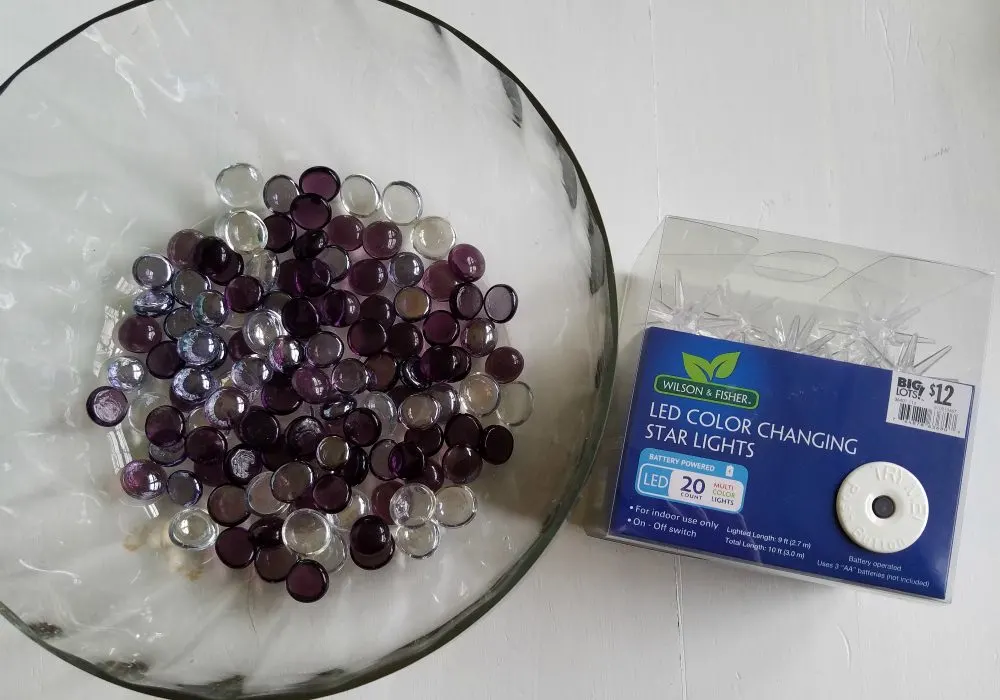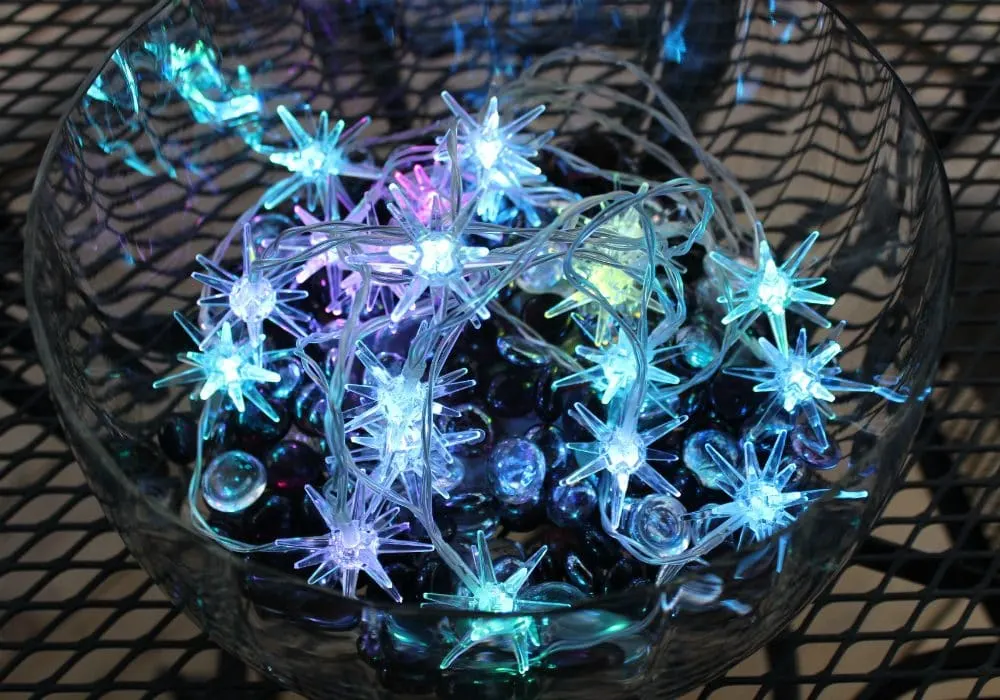 Thanks to the great prices at Big Lots, I was able to get everything I needed for this mini makeover and now have a place to mentally and physically recharge.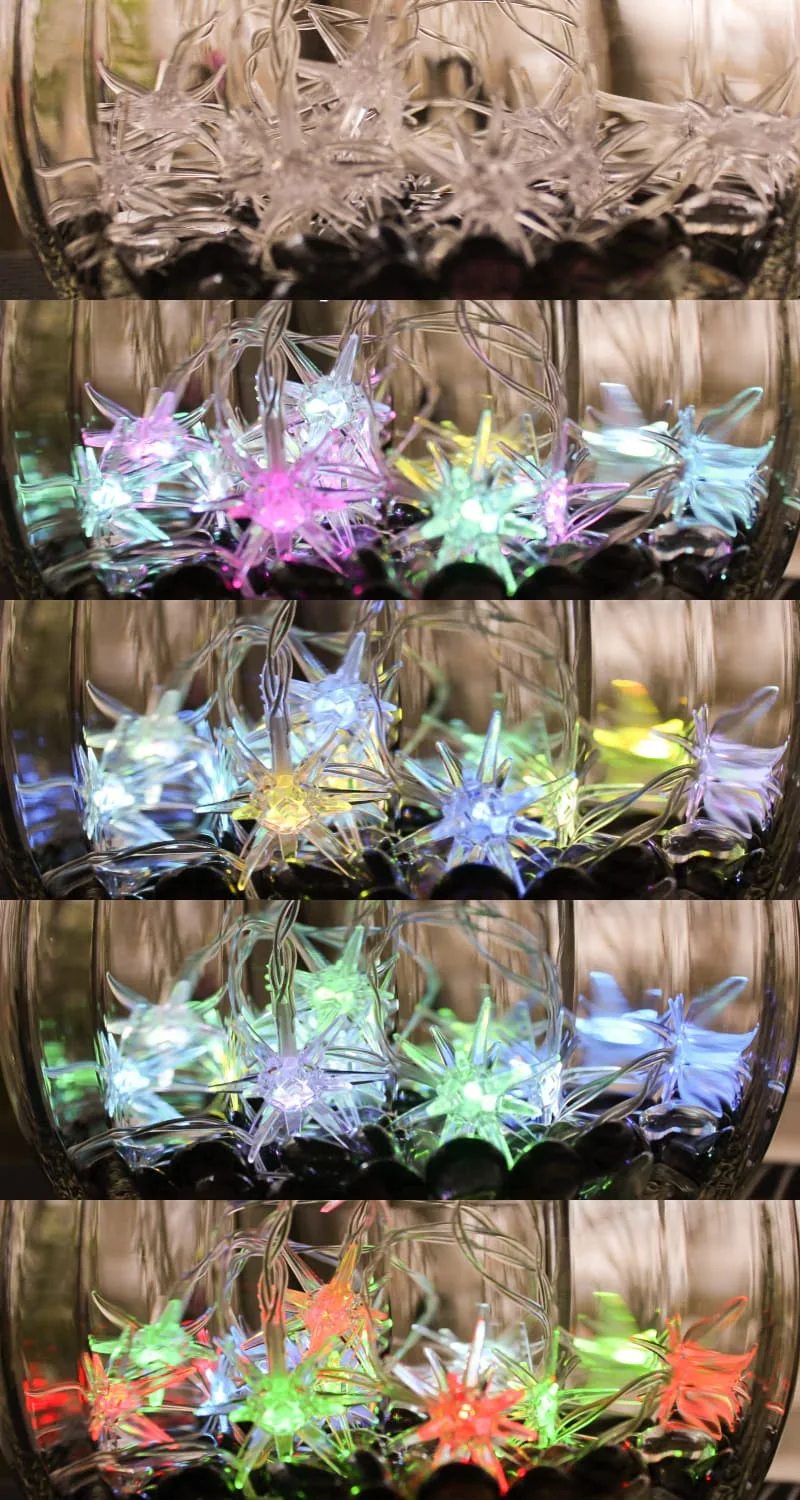 While I was shopping in the store, I saw some beautiful gazebos and couldn't believe the affordable prices on the tags!
That could be our next little project…
How would you use $100 at Big Lots to spruce up your outdoor space?
Need new outdoor furniture? Check out their selection!