The HP All-in-One is here and available at an amazing price just in time for the holidays. Ditch the cords and enjoy the space-saving power this computer provides. Sponsored post. All opinions are my own.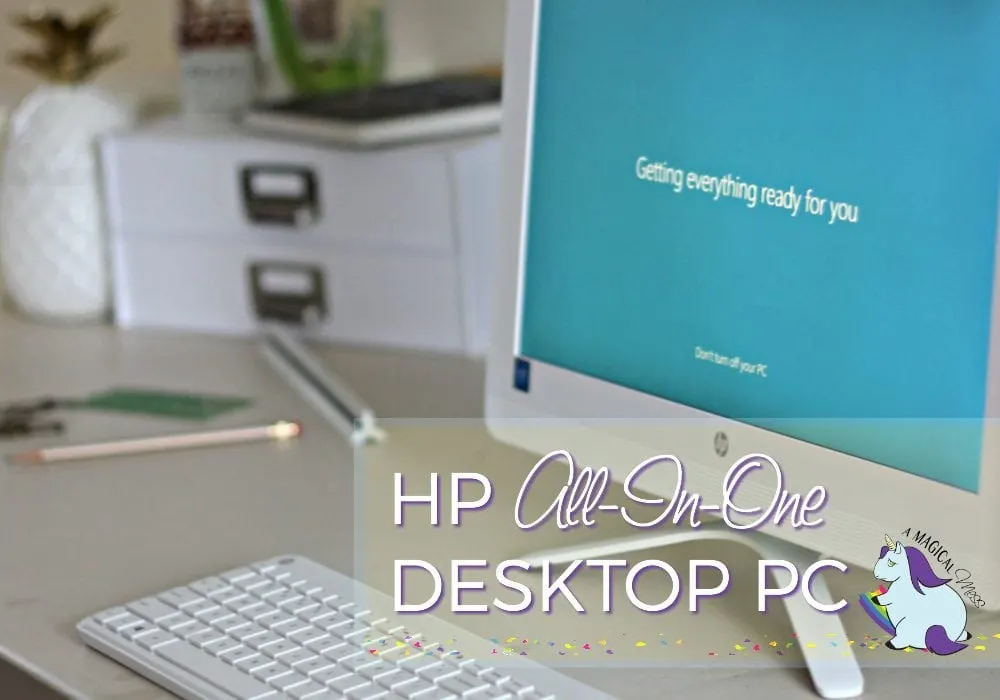 Now that my sister and I have our office setup and are in full entrepreneur mode, it seems like there can never be too many computers. At any given time we each have multiple tabs open on more than one browser. To say we multitask all day is an understatement. Add a couple of gamer children into the mix, and it's safe to say there are no dusty gadgets in this family.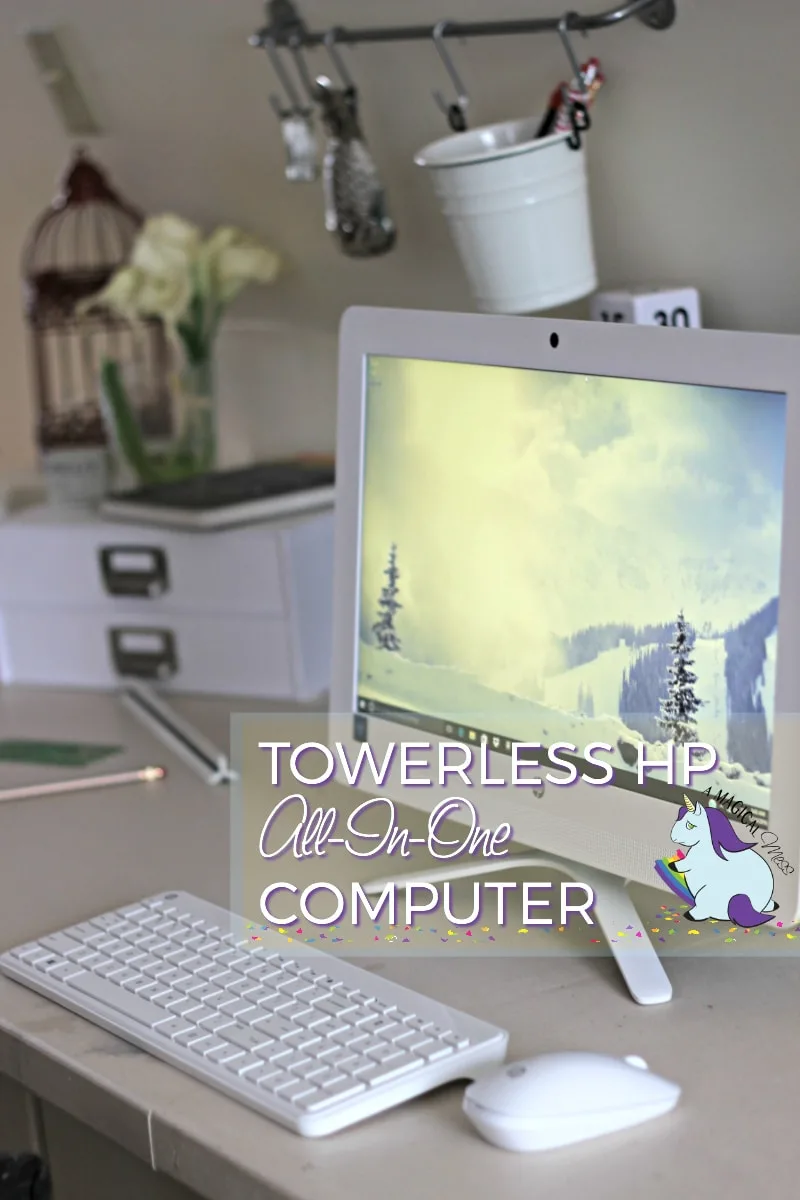 I remember when owning a computer meant designating a pretty large chunk of a room. You needed plenty of space for the tower, lots of outlets, and a way to creatively keep all of the cords from tangling. Welcome to the time of rapid technology innovations, my friends, because those days are gone.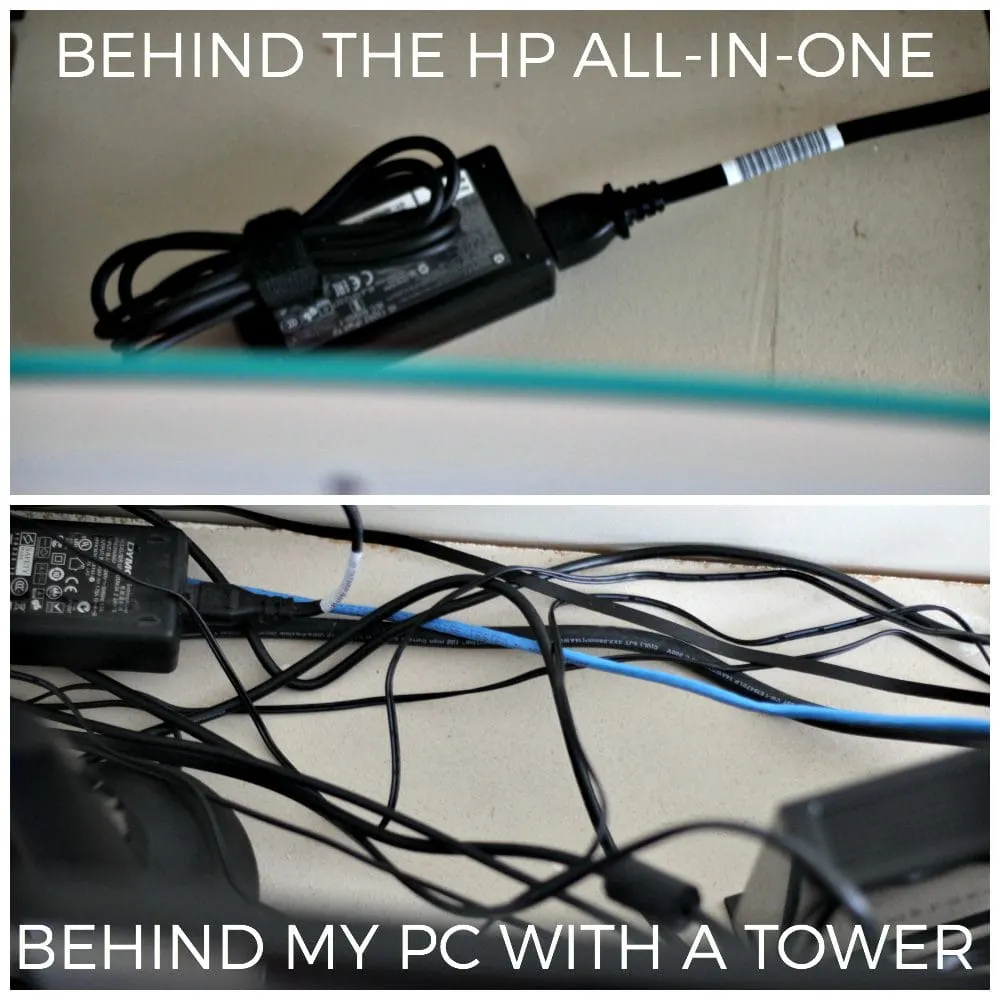 About the HP All-in-One
Cut the Cords: The HP All-in-One is a desktop computer with one cord. The monitor houses the entire computer, and the mouse and keyboard are cordless. Gone are the days that you need an entire power strip for one computer.
Space Saving: The monitor and tower are one in the same with a stylish ripple pattern and an elevated and adjustable stand. You know that big, bulky box that is the actual computer? That's gone with this one. It frees up so much space when you only need the monitor. There's even an Ultra Slim-tray SuperMulti DVD burner.
Crisp Graphics: Widescreen HD+ display allows you to view photos, videos, and web pages in vivid detail. Watch movies, play games, and more with the powerful Intel HD Graphics.
Colors: The sleek and slim monitor comes in white, black, and teal, which is extra fun for matching your dream office.
Drive Space: The HP All-in-One has plenty of drive space and the latest Intel processor. With 1TB of drive space, you can multitask and store more.
Realistic Gift: Not done shopping? In this case, last minute shoppers win because the best deal is happening now. Shop HSN to get the HP All-in-One in time for Christmas.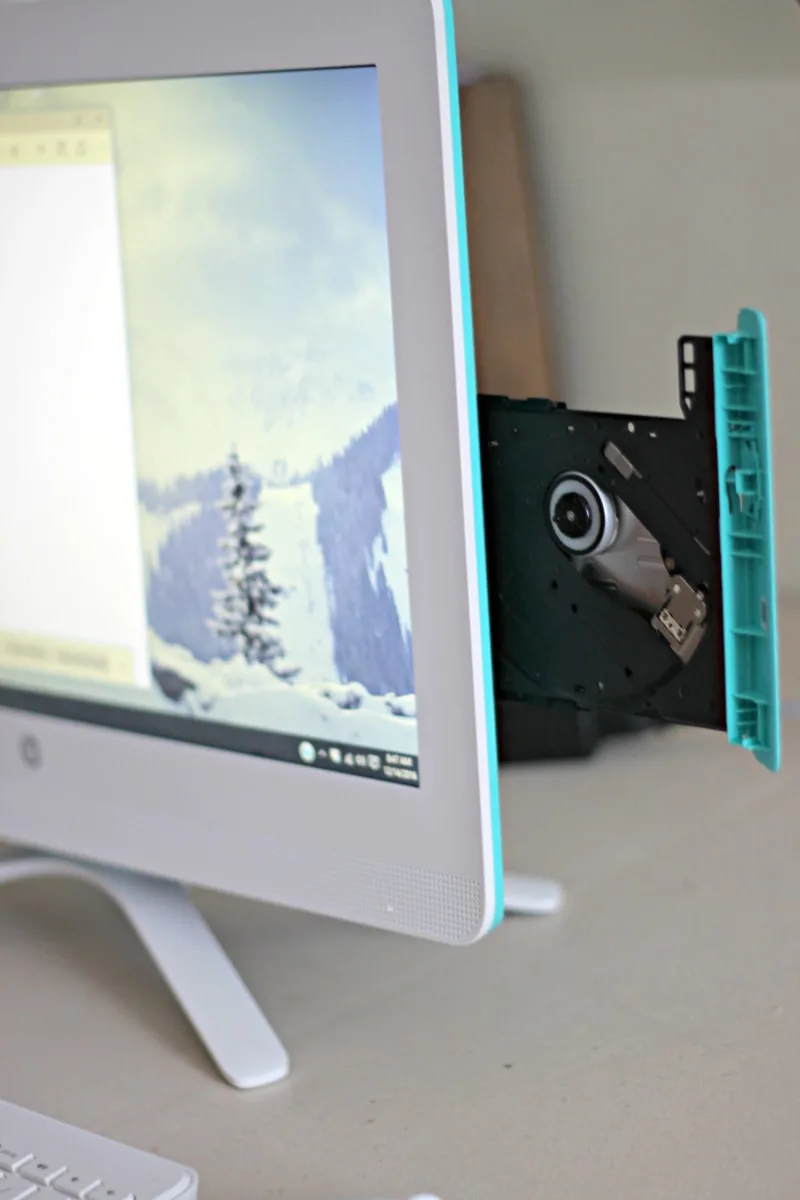 5 Reasons to Shop Now on HSN
Free shipping. Not only will you get it in time to wrap it up for the whole family or one deserving recipient, but it costs you nothing extra to do so.
$100 Savings. You can get this compact powerhouse for only $399.95. What? Between 12/14 and 12/18, snatch up this baby at a steal.
Flex Pay. HSN Flex Pay allows customers the option to break up payments, but get the product right away. Until 12/31, HSN is offering up to 6 Flex payments on all HP computers. It's like layaway, but you don't have to wait to get it. Have the PC in your home for under $100.
Lifetime Tech Support. HSN offers 24/7 USA based lifetime tech support.
Colors. Because computers can be pretty, too, choose from white, black, or dreamy (teal).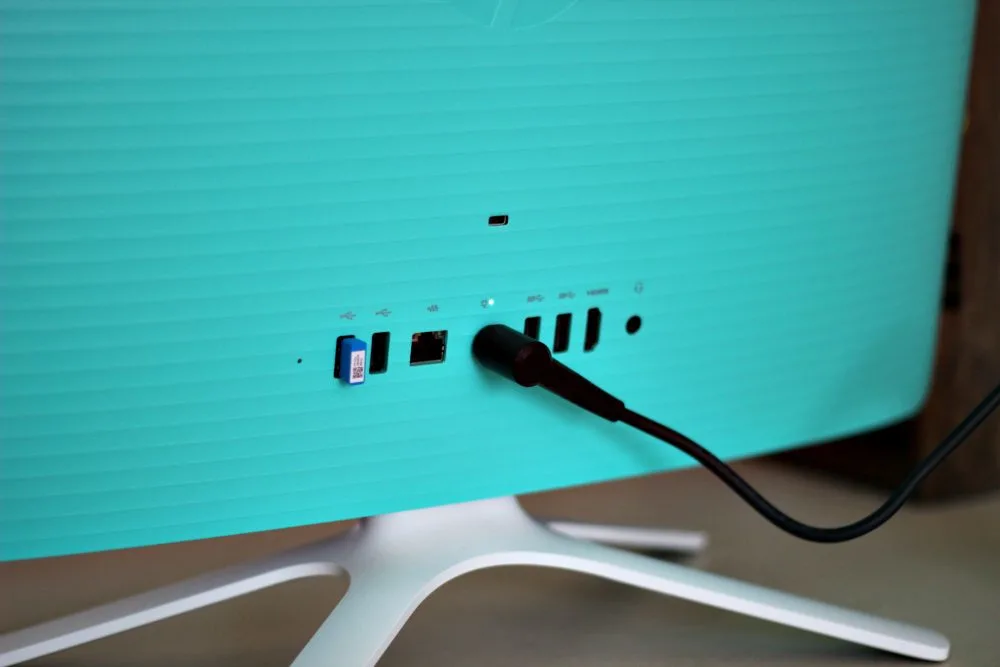 Here is where I would suggest people who would appreciate this gift, but honestly, I can't think of a person who wouldn't want an HP All-in-One. At this price, I think it's the perfect gift for the entire household.
Who on your list would love to unwrap an HP All-in-One?