It's rare that Mike and I plan an official date night. We are both super low maintenance when it comes to spending time together. However, like most couples, agreeing on where to eat can sometimes cause a discussion.
Outback Steakhouse sponsored this post, but all opinions are my own.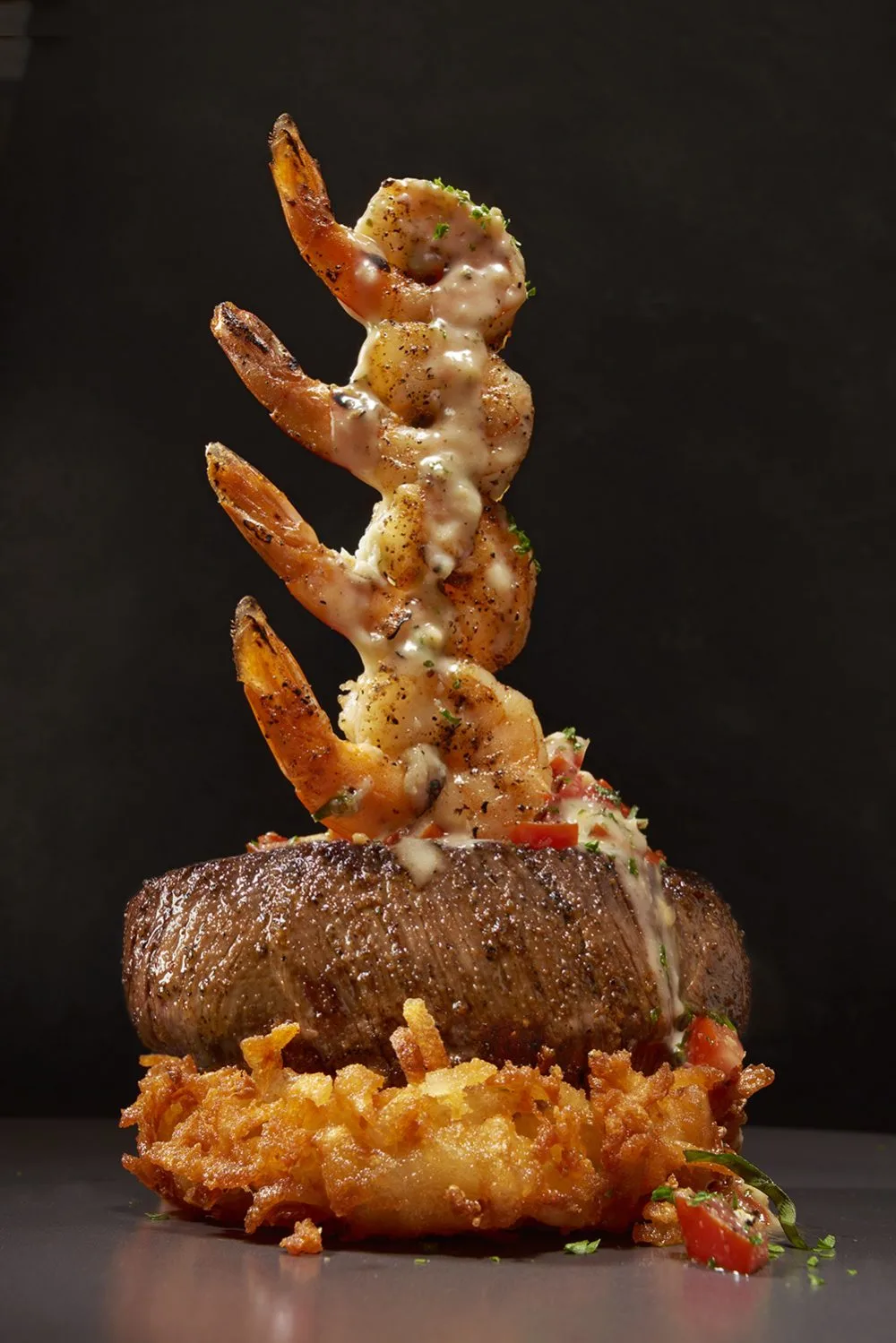 "Where do you want to go?" "I don't care, where do you want to go?" You know the drill.
The ever-frustrating decision on where to eat. I am not even exaggerating when I say that is no longer the case for us since we started going to Outback Steakhouse.
It's so strange that Outback wasn't on our radar until I started partnering with them on the blog. Our local Outback isn't far away, but it's also not close enough to be first in our minds.
Well, now it's the tie-breaker. Whenever either of is iffy on where to go, Outback it is.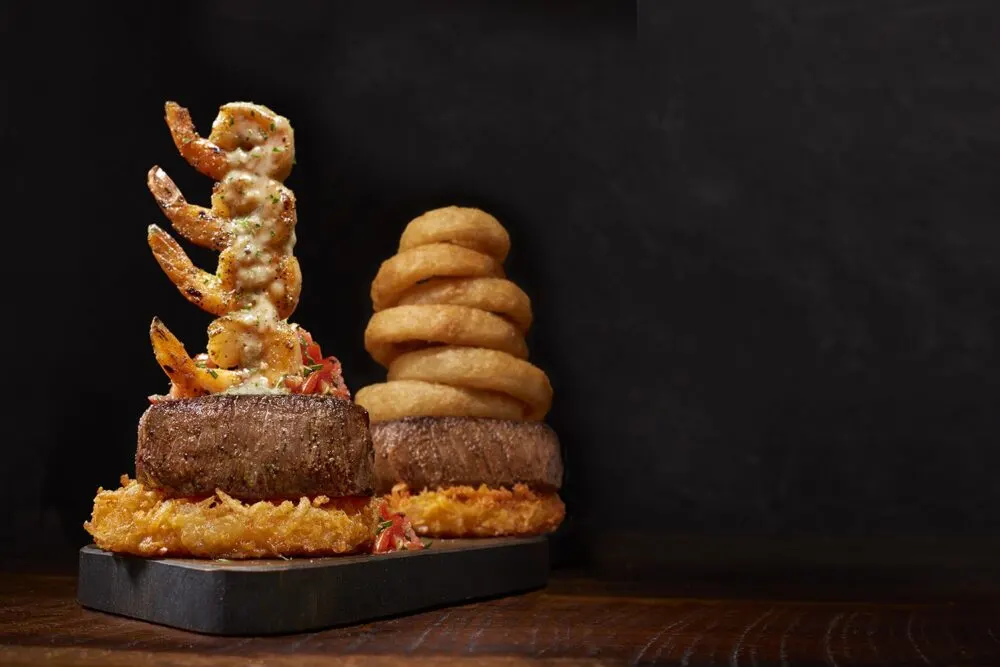 Why the Date Night Dinner Choice is Outback Steakhouse
Here are some reasons why Outback wins as a dinner location on date night for us. Of course, every couple is different.
Casual: If Mike springs a surprise date night on me, there's a 100% chance I won't be dressed up. The way to my heart is to take the pressure off and keep it casual. Outback is the most laid back steakhouse I've been to. It doesn't even have to be date night. Even if we are out running errands all day, it's totally acceptable to show up as you are.

Affordable: Outback has completely reasonable prices. There is no buyers' remorse after an Outback dinner. Between you and me – I've had better steaks at Outback than the fancy steakhouse down the street that leaves a serious dent in your wallet. As a married couple, the last thing you want on date night is looming financial guilt.

Atmosphere: We have yet to have a server that wasn't happy, helpful, and genuinely eager to make our experience great. They all seem to love their job!

Menu: So far, Outback has managed to keep our favorites while regularly adding new items to their menu. Even though Mike and I both have our favorites, we are usually enticed to try something new. The way they present the new menu items is irresistible.

Convenience: Once again, if we do plan something last minute, Outback Steakhouse appreciates your time. Their app makes it easy to fit a nice dinner out within your timeframe.
Raise the Steaks with the New Outback Menu
Pile it on with the new Raise the Steaks menu. They aren't just filling your plate; they are stacking the flavors.
Topping steaks with crispy onion rings or skewers of shrimp, all on a bed of a hash brown cake. Whoa. For dessert, there's a huge chocolate cake with layers upon layers of goodness.
The new menu is for a limited time, so it's the perfect excuse to plan a date night pronto. Or, be like us, and don't plan – but do it! Head out and get a relaxing dinner together.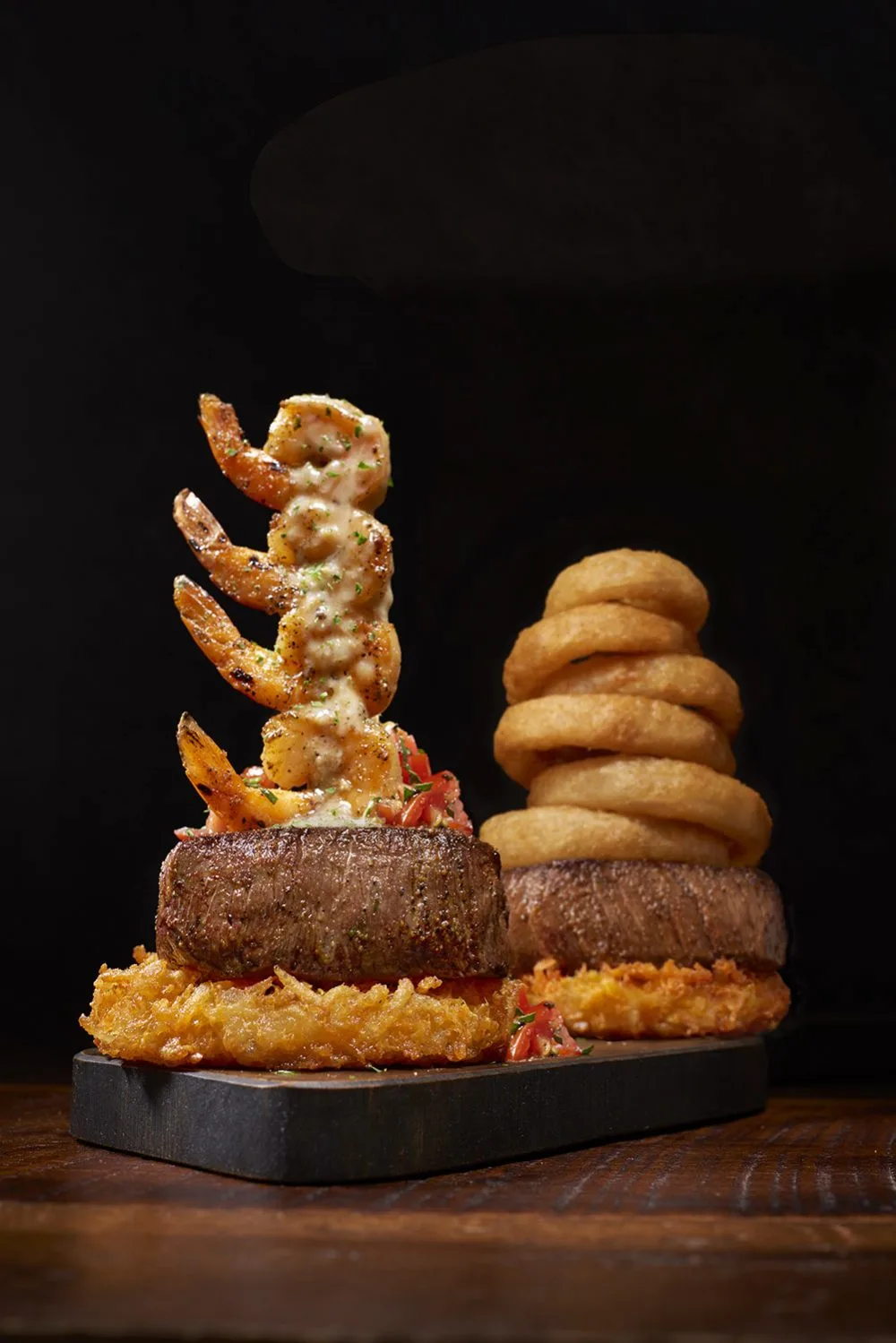 Savings
It just got better. You can earn up to 50% off every fourth visit by joining Bloomin' Brands' Dine Rewards here.