Pay your bill from your phone and so much more with the new Outback Steakhouse app. Outback never stops impressing me with their ability to please their customers.
Creating an app that gives diners so much more control over their experience is just genius. This is a sponsored post, but all opinions are my own.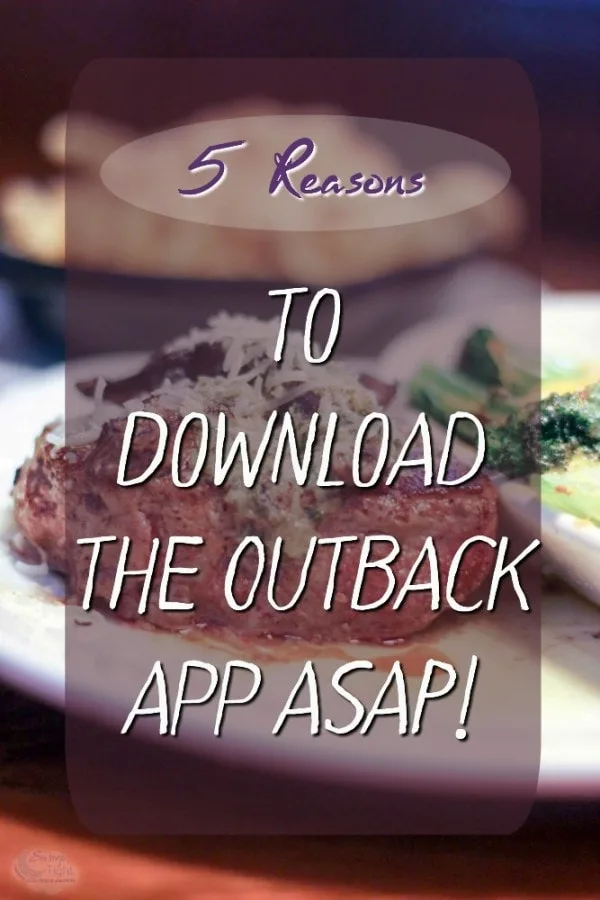 Usually, when we head out for dinner at Outback, we make it a date night that includes a movie. It's difficult to anticipate how long dinner will take, and to choose a movie time accordingly.
The ability to pay with a mobile app is a tiny time-saver that can make a huge difference. No need to rush the server or fiddle around with credit cards and cash, just use the app.
Paying from the app is my favorite, among many reasons, why the Outback Steakhouse app is a must.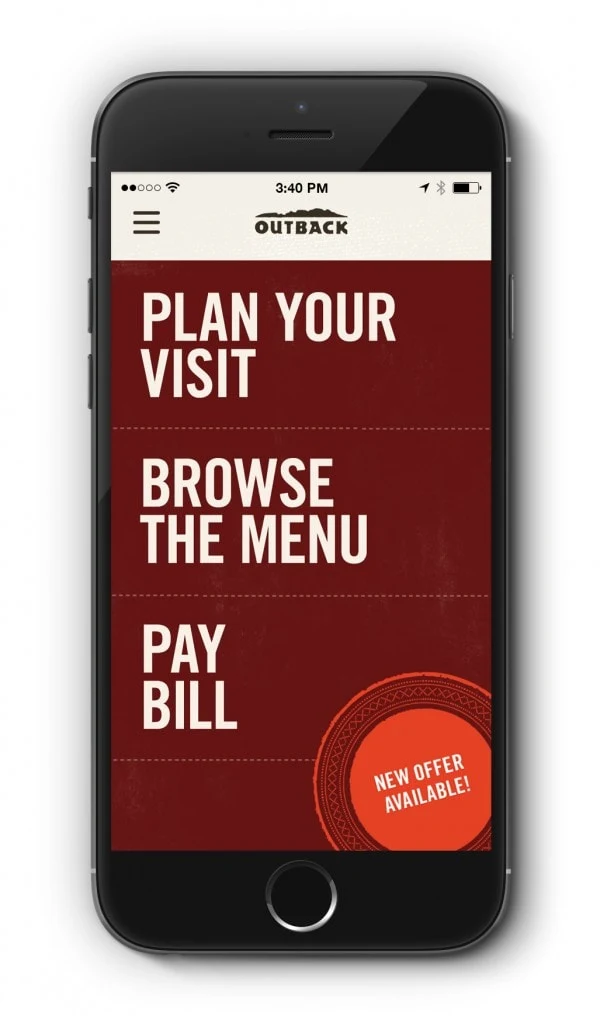 5 Reasons to Download the Outback Steakhouse App Right NOW
Mobile Pay – Clearly, I just raved about this above, but it's definitely the winner feature of the app. Ask your server for the payment code to view your invoice and pay when you are ready. Knowing you can leave quickly can make the rest of your dining experience more enjoyable if you are short on time.

Plan your Visit – Choose your location from the app. You can see the hours, phone number, and even join the wait list if there is one all from your phone.

Browse the Menu – Caution: Drooling may occur. View the Outback menu right from the app so you are ready to order once you are seated. There's a lunch, dinner, and bar menu to choose from. Each menu item contains a gorgeous image, detailed description, and the price.

Offer Pouch – Forget to search the internet for printable Outback coupons or specials before you left the house? No problem, just check the Offer Pouch in the app. The latest specials, coupons, and rewards are right at your fingertips.

Order To-Go – If you want to place a pick-up order you can do so from the app, as well.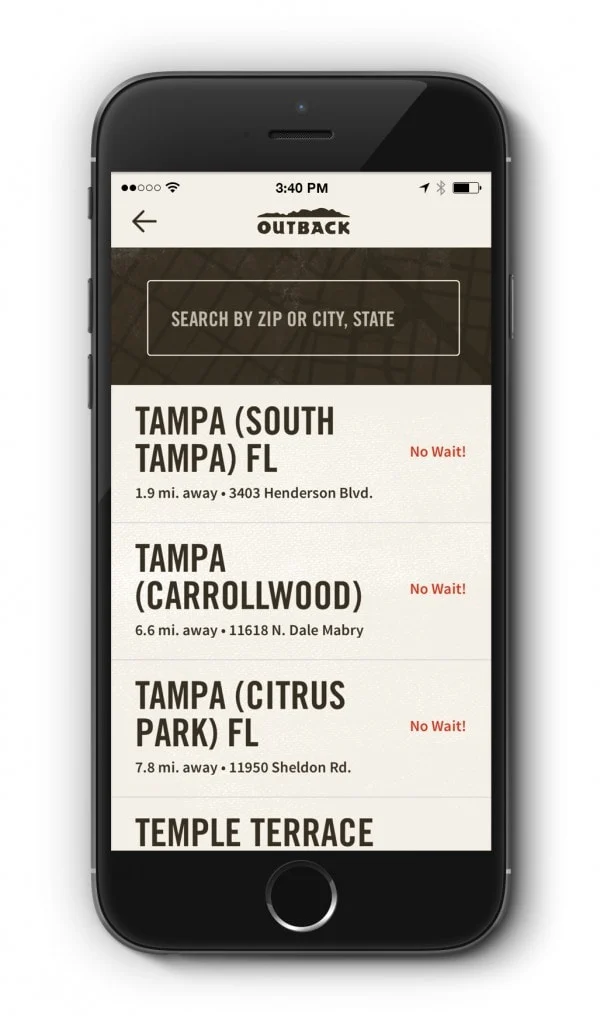 Dining should be a relaxing experience, but let's face it, most of us are on pretty strict schedules. If you are trying to squeeze in lunch at Outback cause you just need a Bloomin' Onion, the app can help you shave off some minutes and make it happen.
Or, maybe you have that one friend who takes forever to order and might make you miss your movie. Have them explore the menu from the app on the way there so they can get a head start.
Perhaps your partner is ravenous and refuses to wait for a table. Join the waitlist from your phone to speed things up.
There are so many different scenarios in which the Outback Steakhouse app can only improve your night out.
Be sure to checkout my trip to the Outback headquarters for some behind the scenes in the Outback kitchen!
What's your favorite feature on the new Outback Steakhouse app?