The new Pie Face game, Pie Face Showdown, will settle every argument in your house. For siblings, spouses, friends, it's the new great–and sweeter–way to 'rock-paper-scissors' your way through disagreements. This post was sponsored by Hasbro as part of an Influencer Activation for Influence Central and all opinions expressed in my post are my own.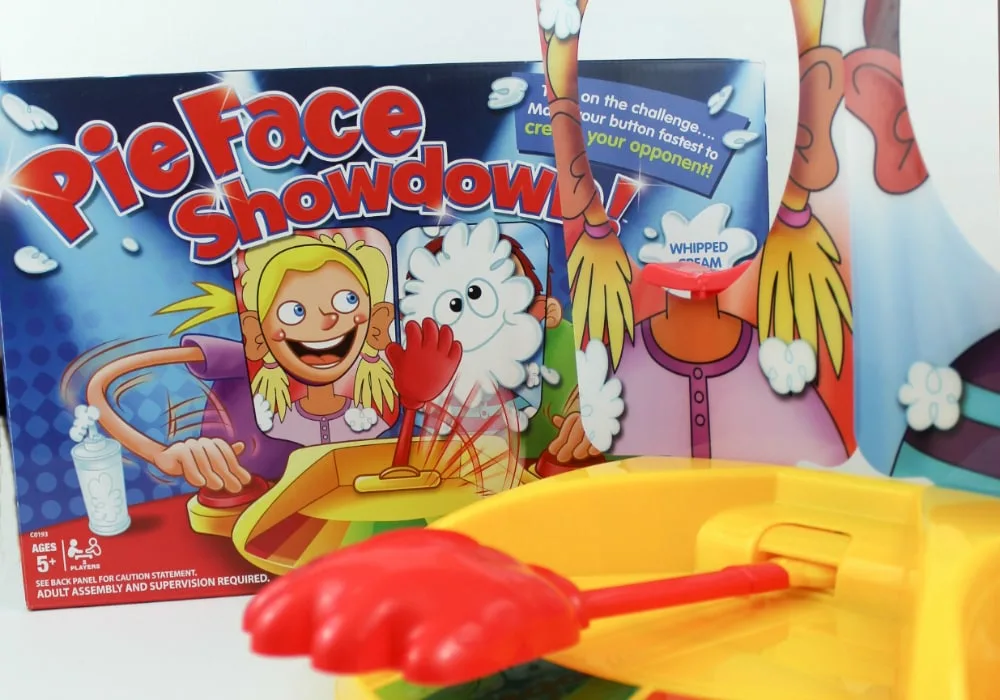 New Pie Face Game – Pie Face Showdown
I'm sure you saw the viral videos of the original Pie Face game with anxious players turning the dial much like the old Jack-in-a-box style, shocked or totally relieved when they were either splattered in the face with whip cream or not. Now the game takes two.
Players sit side-by-side and frantically hit their buttons to attempt to push the whip cream-ladden hand towards their opponent. It's like a reverse tug-of-war. With each press of your button the hand moves closer to your opponent. But with both players pushing like crazy, it's a game of chance more than skill.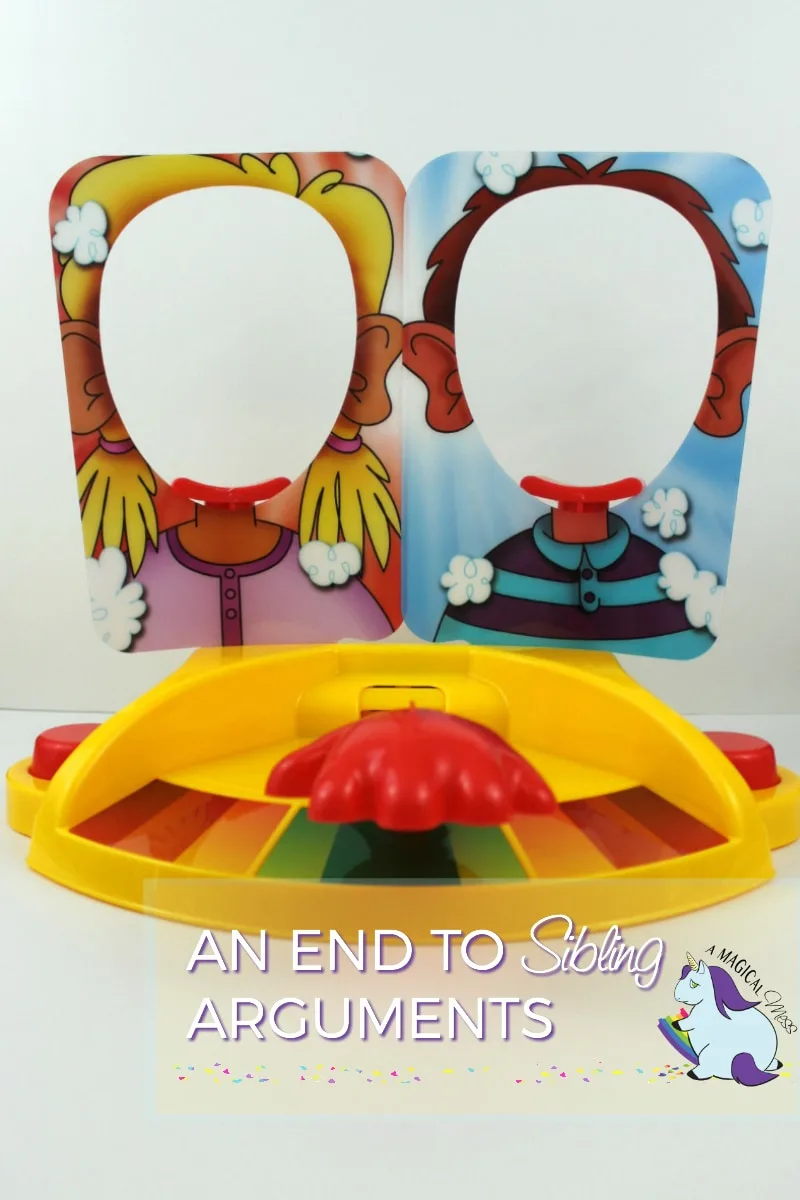 Who's on litter box duty?
The kids wouldn't stop bickering about who's day it was to clean Stewie's litter box. They are supposed to switch off days but both of them insisted that they did it yesterday. To end the feud, I said they'd just have to switch off weeks instead of days. Neither of them wanted to take the first week…
And there you have it. Problem solved. The Boop (aka Adam) had to take the first week of litter box duty and there was no argument. It's been hilarious. Now when they bicker about something they both stop and say "Pie Face Showdown" as if it is the only way to come to an agreement.
The funniest part is that they consider it a 'win' either way. If losing means a face full of whip cream, they're totally okay with that. Chesney especially loves losing. She can't wait to snarf all that yummy Reddi-wip down.
At a great price point (under $25), the Pie Face Showdown game makes a perfect holiday gift idea. On October 1st, the game will be available nationwide at HasbroToyShop.com.
More fun family games:
What would you wager in the new Pie Face Game, Pie Face Showdown?