As we walked into the Stephenson Convention Center for Anime Midwest, you could immediately feel the comforting veil of this judgment-free zone.
No matter what level of geek or nerd, you will be accepted here. The vibe was fantastic.
Surrounded by people who love what they're doing, wearing, or making, this is definitely and anime convention I'd like to revisit yearly.
I received three press passes to facilitate this post. All thoughts and opinions shared are my own.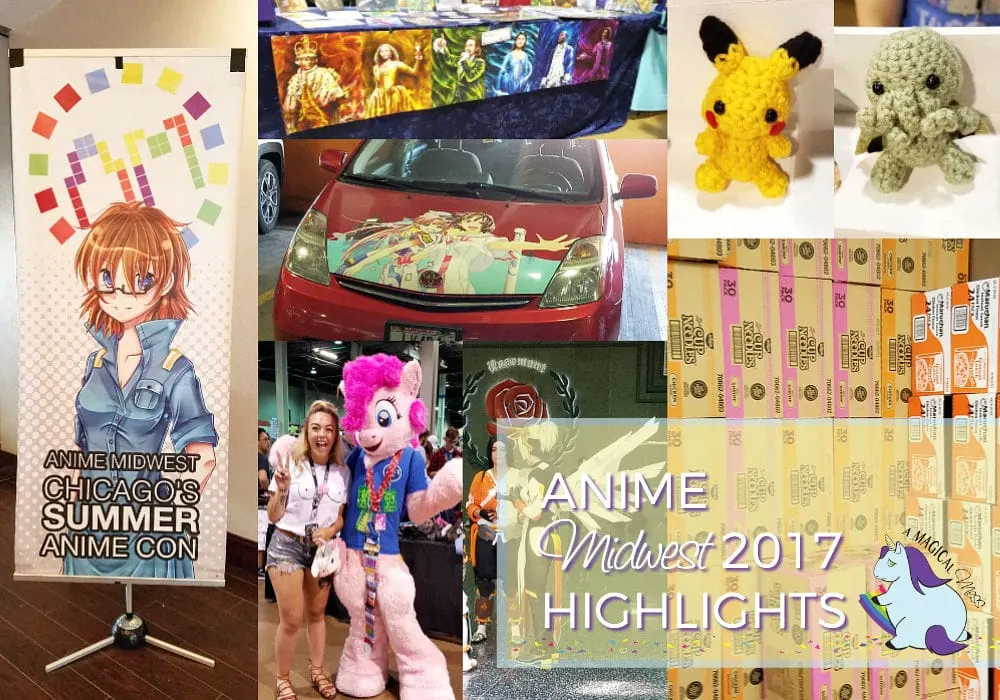 Anime Midwest Chicago 2017 Cosplay
What's an anime convention without cosplay? You could go for just this purpose.
The people watching is next-level. It's like elaborate cosplay is almost a requirement for attendance.
I felt silly in my normal clothes but just didn't have time to get a plan together–next year will have a very different story.
Here are some of our favorite cosplayers from Anime Midwest Chicago 2017: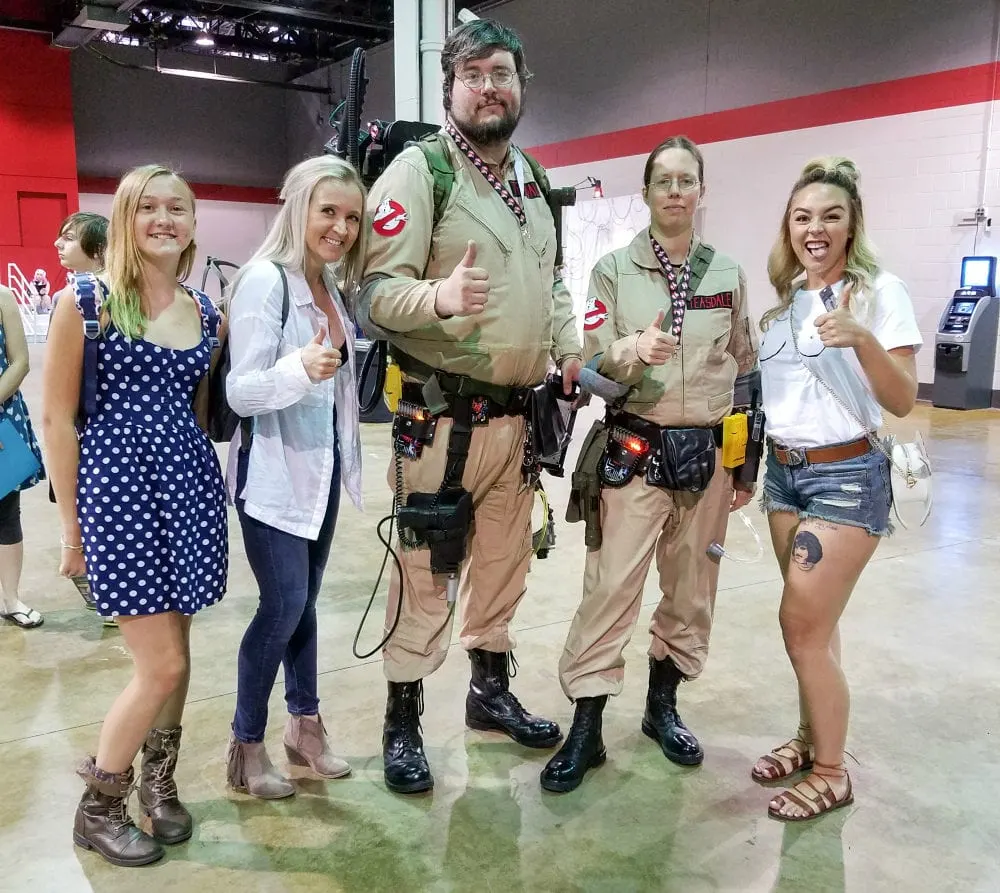 These two were just wearing what they wear to work every day. As I got closer, I could hear his backpack buzzing.
Silly me for asking how he got it to do that, "Proton Pack," with 'duh' written all over his face was the response.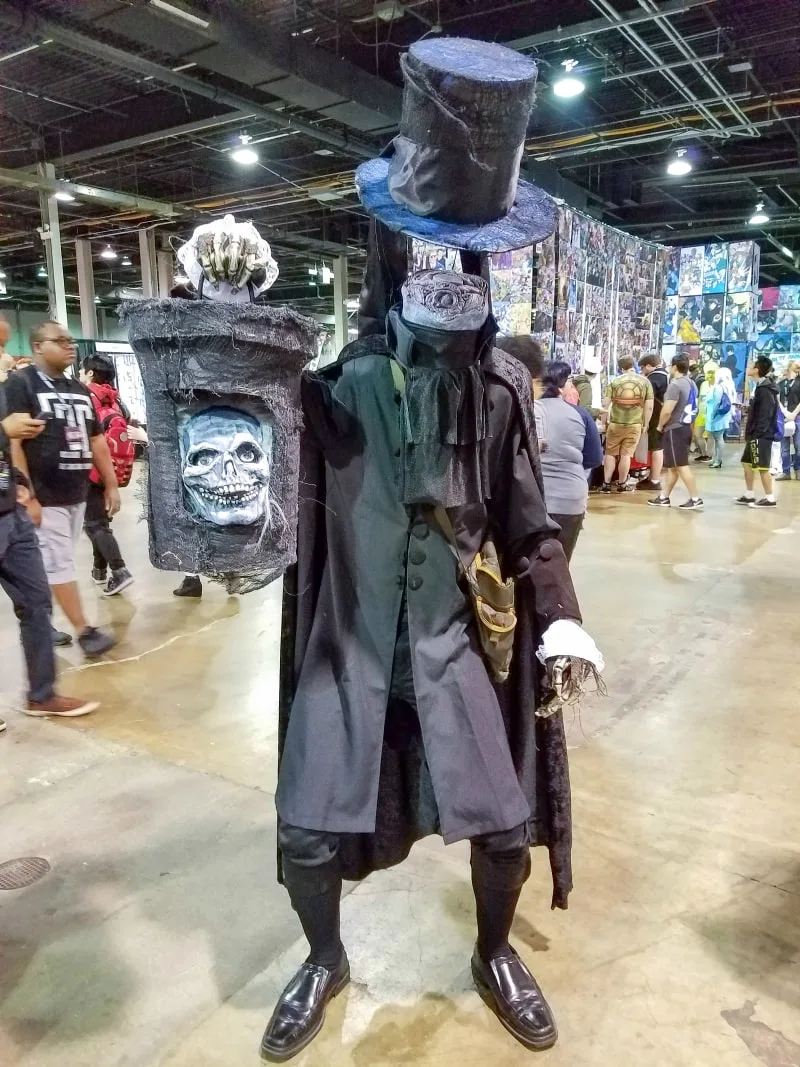 As I approached this guy for a photo, I overheard another group asking for a photo of his magnificent costume.
Funny enough, they were his friends. They took their photo and were about to walk away, and he was like, "Wait, we know each other!" LOL, They had no idea.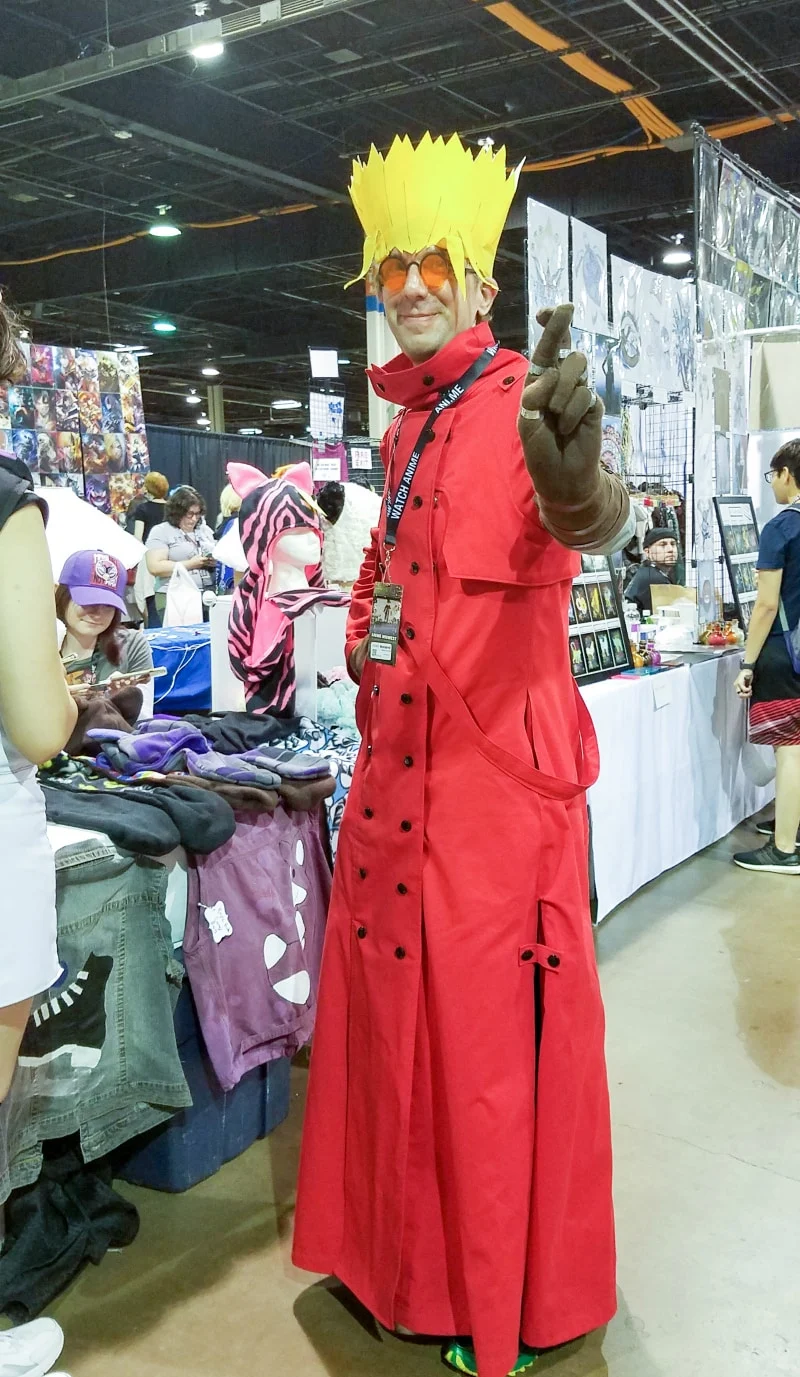 I love how all these people will stop for a photo no matter what they're doing.
We stopped Vash mid-purchase for this shot.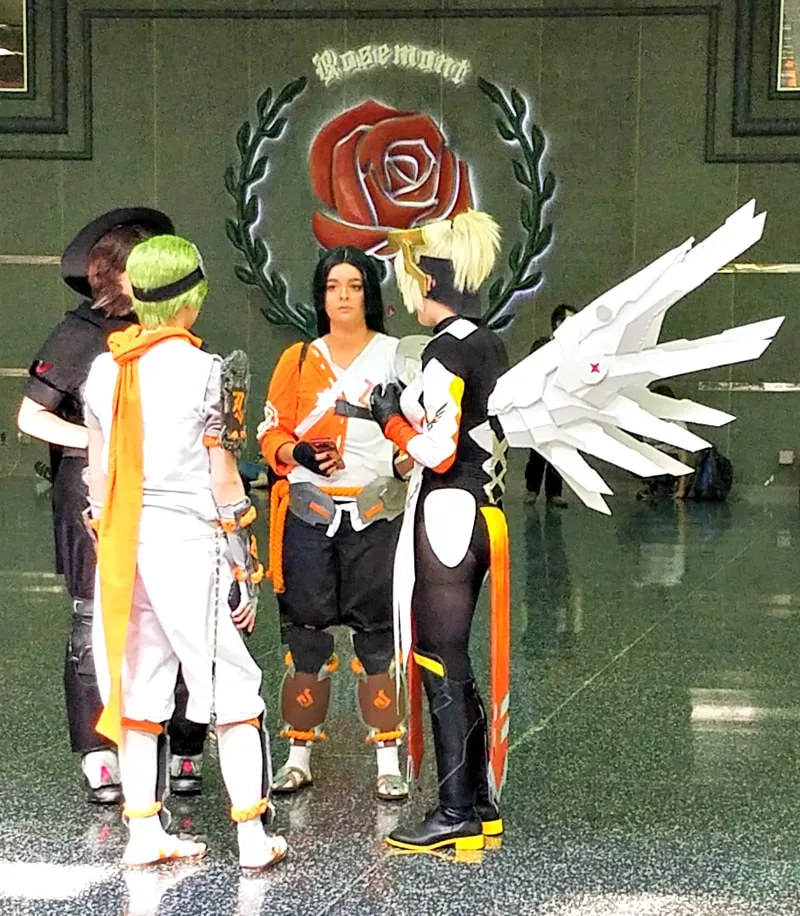 In case you need any healing, Mercy (from the video game, Overwatch) has got you covered.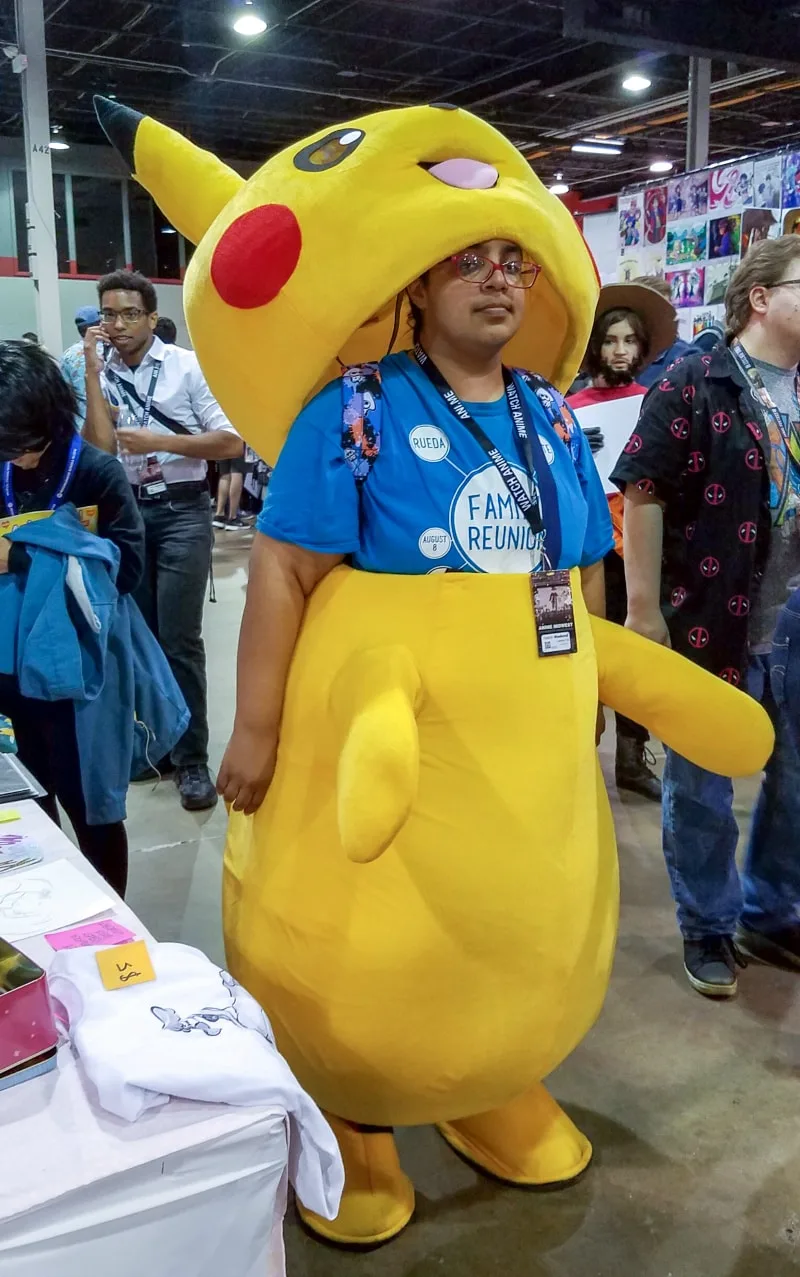 This Pikachu costume looks cozy, but after walking around all day, I can imagine needing some fresh air.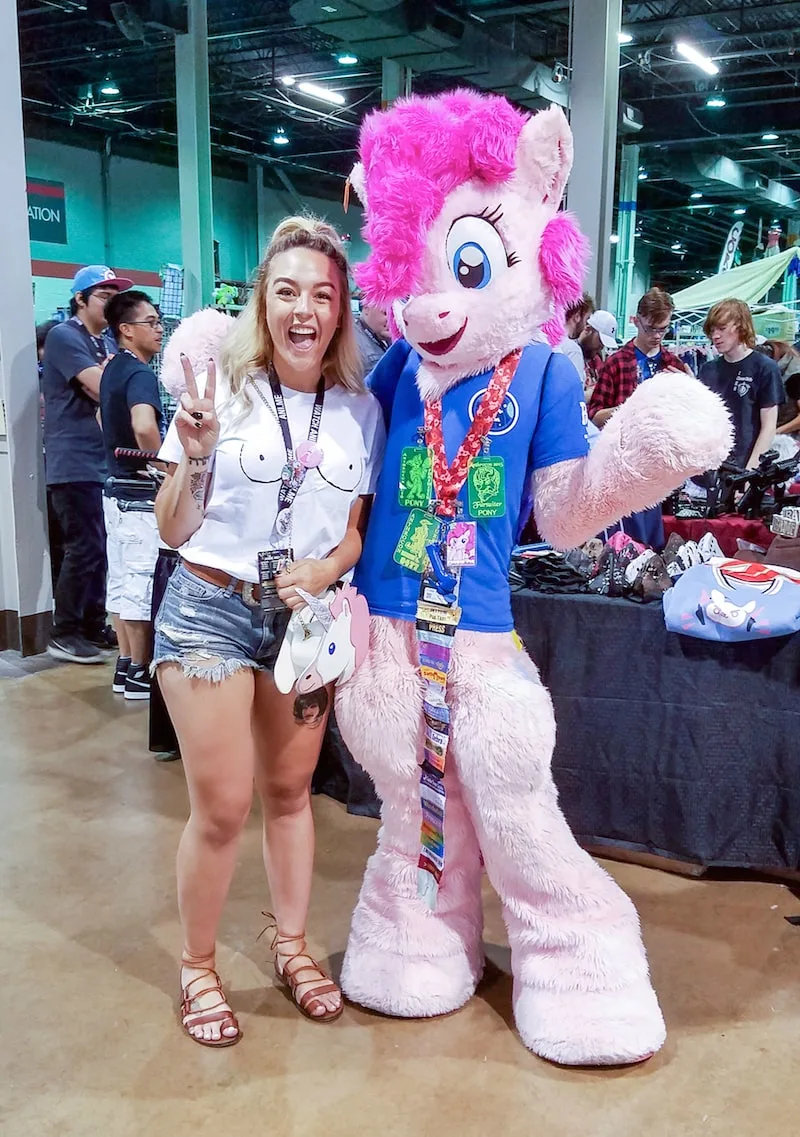 Kit spotted Pinkie Pie from across the con and went running. The squeals were genuine.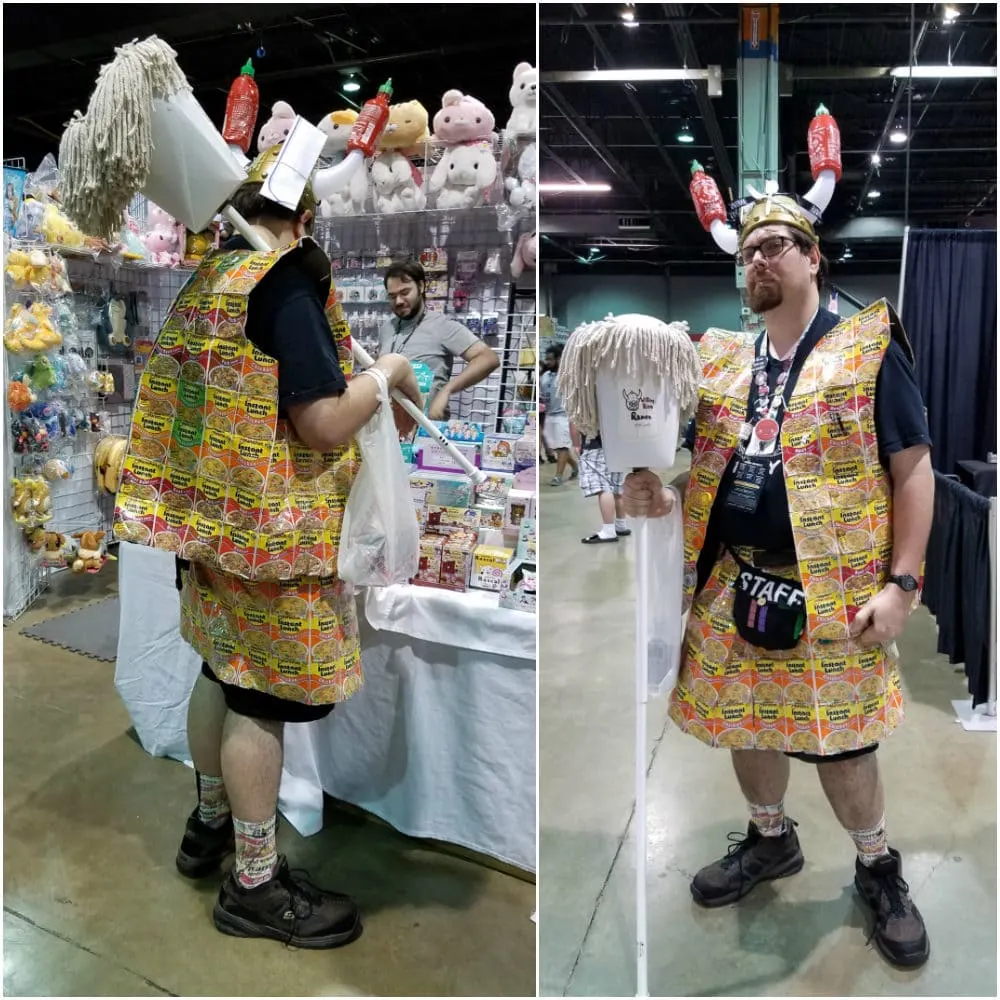 Ramen Noodle Guy was a hit. With free Ramen and soda for all at the con, I wonder if he had this costume or just made it while working?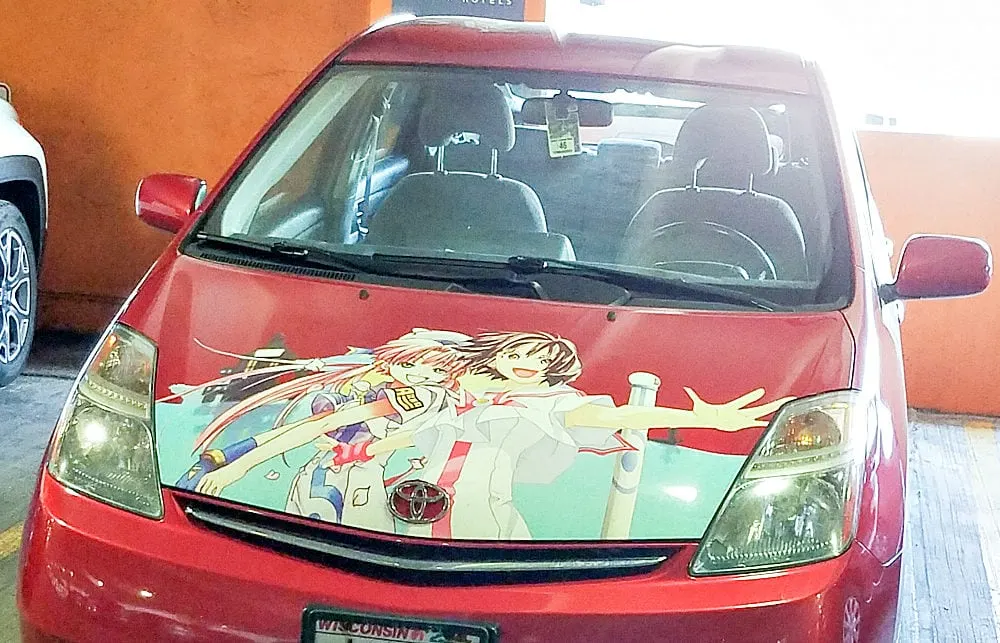 The fun doesn't stop once you leave. We found this beaut in the parking garage.
The side panels were covered too, but people were waiting behind me, so I was just able to get this shot.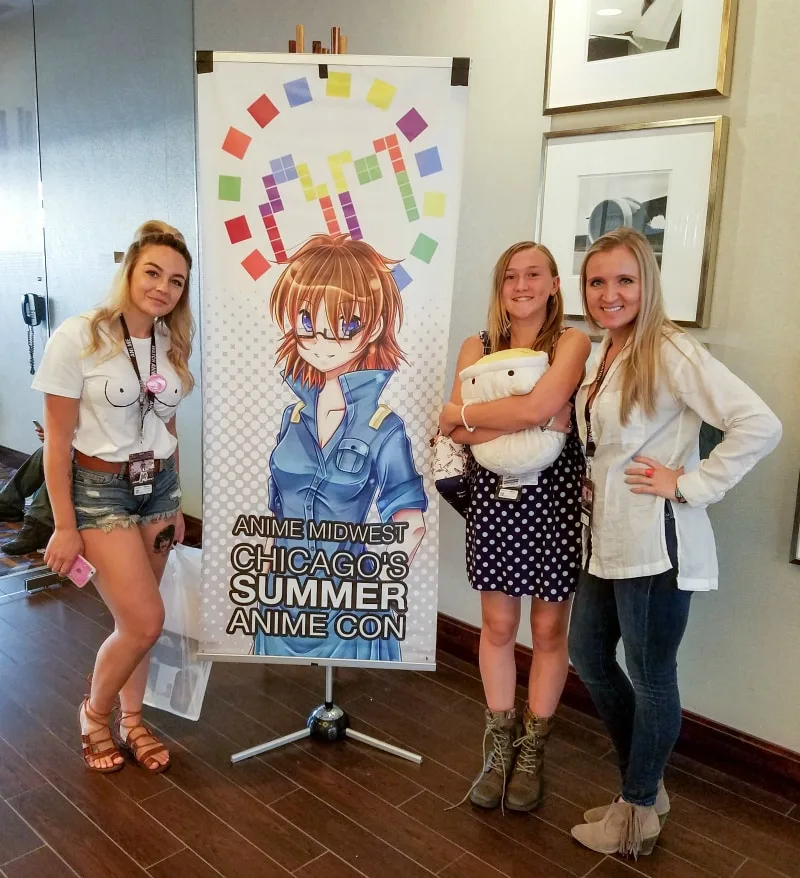 Chicago Anime Convention – Artist's Alley
This is where we spent the majority of our time. These artists have such unique talents, and I love seeing their work and getting to meet them.
Kit's sister does some incredible work, and Ches and I were thrilled to finally meet her and her wife.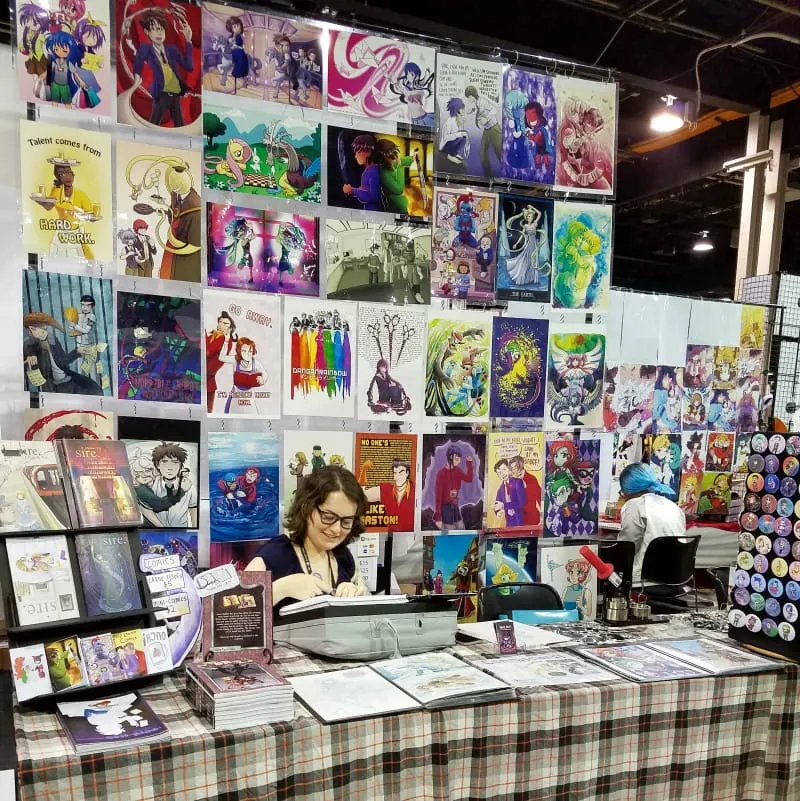 Alexis Royce
Alexis Royce's detailed art directly complements the well written and captivating story line of Evil Plan and Sire.
Her hand drawn line work combined with her digital coloring methods produce a surreal imagery that is as wonderful to look at as the story is to read.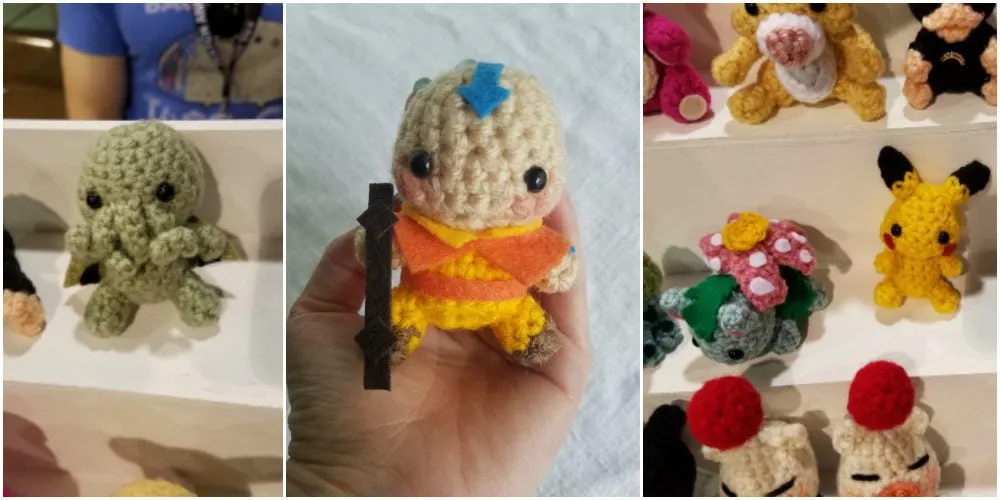 Anya Zoe
Meet my new favorite Amigurumi artist, Anya Zoe. Her work is superbly cute. I want to own all of her little creations.
We bought Aang, but I see myself doing a lot of shopping at her Etsy store in the near future. (P.S. She's just as adorable as her logo.)
Katie Ryan
Guys, I found her. The brilliantly talented artist that I want to do the art for my half-sleeve.
You know when you meet someone, and you're just like, "Woah, we're totally going to be something." Friends, partners, even enemies–you just know there is energy there.
Well, with Katie Ryan, the moment I saw her work, I knew she was the one. Plus, she is irresistibly sweet.
Ches and I would have bought prints of all her work if we had the money on us. We ended up settling for about half a dozen prints. Find her on: Instagram, Tumblr, her site, and Deviant Art.
Surreal Makeup
I'll have to update this post with a photo later, but I think I found my new obsession. Surreal Makeup mineral powders are crazy-highly pigmented.
They're vegan, cruelty-free, and hypoallergenic. Plus, I can add them to my no-chip manicures to recover some of the hideous shellac (not cheap) polishes I bought!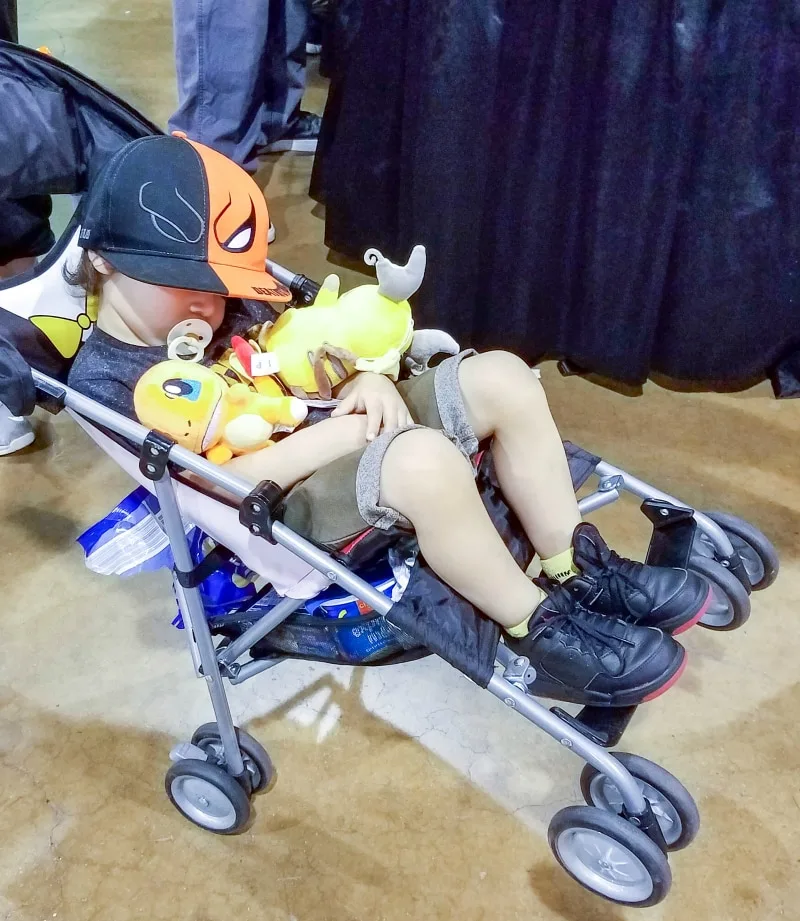 Anime Midwest
This anime convention has a ton to offer.
We didn't stay late since we had my daughter with us, but from the photos I've seen on Facebook, it sure looked like a great time.
Steam Powered Giraffe's performance had to have been spectacular.
There was also an entire gaming area that we didn't spend much time in because, well, we just spent all the time we had in the other area.
Next year, we now know to plan our schedules accordingly. Plus, we're already getting to work on our costumes!
Have you ever attended Anime Midwest?
Will we see you next year?