I never thought to keep a home inventory until after we were burglarized. This is a Fashionista Event and a promotional item was provided to me by HomeZada. Hosts for this event are Still Blonde after all these Years and ModlyChic. Yes, I am still talking about our home invasion. It was an enormous eye-opener for us and we are still learning quite a bit from it. Keeping an inventory of items in our home was certainly never on our minds until now.
Home Inventory with HomeZada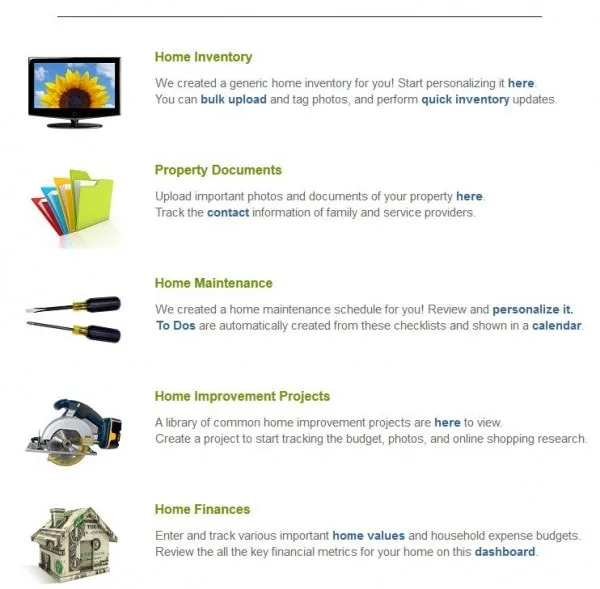 After our house was robbed it was definitely hard to figure out everything that was missing. Not that we have an obscene amount of things, it's just that there are items you don't think of on a daily basis. Of course, we checked for any known valuables right away, but there were a few little things that went unnoticed until well after the police report was done. For example, I had an older iPod that I didn't realize was taken until just a few weeks ago. Clearly, I didn't miss it much, but it's something we didn't tell the police about.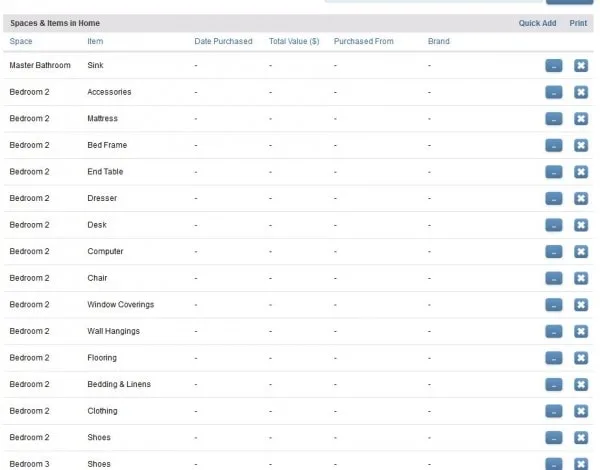 HomeZada is an excellent way to keep track of many things regarding your property, inventory being one of them. At first I thought this might be an extremely overwhelming task, but HomeZada makes it easy for you. They provide a breakdown of the rooms in your house. You can add fixed items, possessions, and even attach photos if you choose. There's a spot for values and the option to upload documents. I cannot even tell you how amazing this would have been after our break-in.
There are many other valuable features on the HomeZada website. Right on the dashboard it gives you notices and recommendations. Like on my account it says to inspect exterior siding, deck and trim. Good idea, thanks. Also, it suggests that we should clean and condition our grill. Done and done. 😉
Planning projects is another useful feature on HomeZada. It can help you create a wishlist and budget your home improvements. Basically, this site is really flipping cool for homeowners! They even have a smartphone app.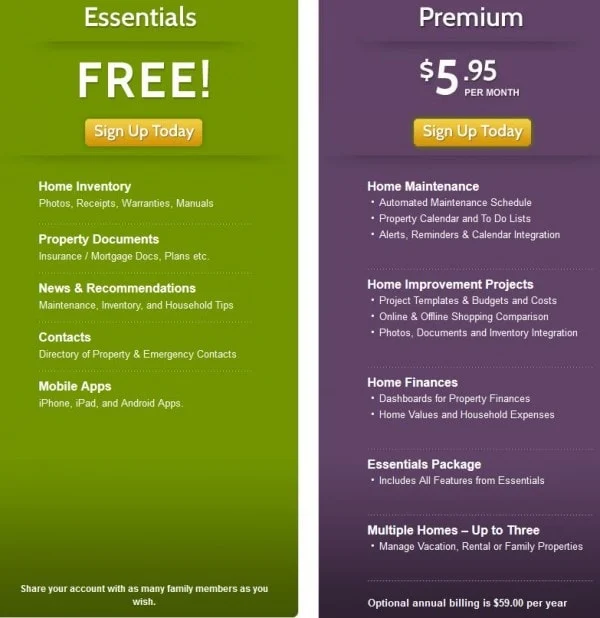 There's a free package available, but you won't want to miss out on the HomeZada premium perks for only $5.95 per month.