Keeping our pets safe is always top priority, but seems to be even more of a concern during the warmer months. This post is part of a Mom It Forward Blogger Network campaign sponsored by PetArmor. All opinions are my own.
Now that we are all done hibernating, it's time to be more active and enjoy the outdoors. I have heard from several sources that ticks are extra awful around here this year. That's just one of the many threats that comes around during summer.
Instead of being the paranoid spaz that I typically am, I am trying to be proactive and take steps so that we can all relax and enjoy the summer that we have been not-so-patiently waiting for.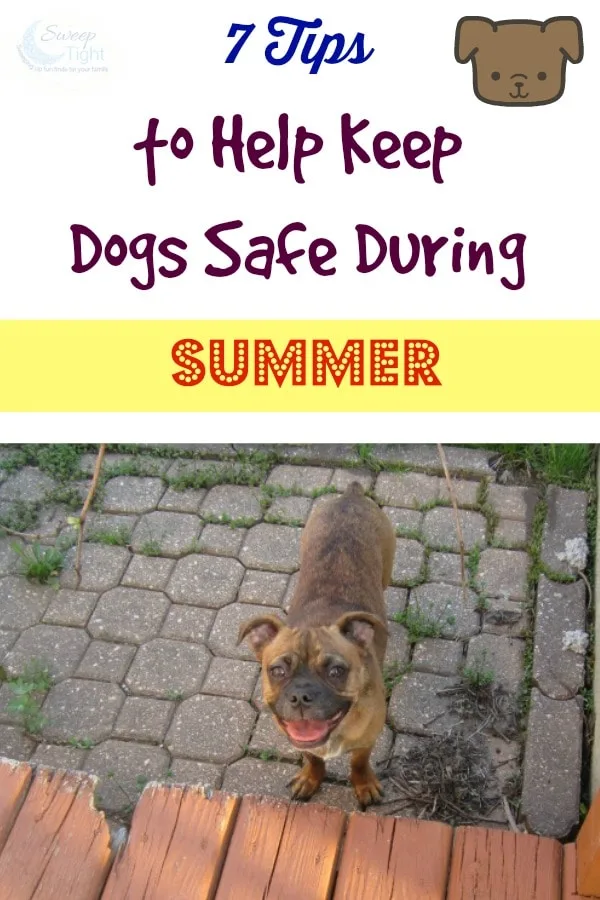 7 Tips to Help Keep Pets Safe During Summer
Keep them close. If you go for a walk, keep your pets on a leash so they don't wander off. This is for many reasons, but especially on nature hikes around here. Going too far off of the path and into the woods can lead into tick territory. I have even been going into the yard with our guys at all times due to coyote problems lately in our area. I don't want to take any chances.

Bring water. Always allow your pet access to water. There are little portable water bowls available. I forgot this once and was struggling to give the Grump water in my palms. :/

Don't skip the flea & tick prevention. Our vet recommends applying flea & tick prevention year round, but definitely never skip it during the warmer months. Last year my friend's dog got a tick bite and now has Lyme disease. PetArmor Plus for dogs kills fleas, flea eggs, lice and ticks.

Leave them home. I cannot believe people still need to be told not to leave their pets in the car, but you hear tragic stories all the time. Just leave them at home when it's hot out!

Weigh them. Make sure you know the weight of your pet so they are getting the right doses of preventive medicine. I know Hilo has been on the fence with his heartworm chews for a while now. Whenever he goes over 100 lbs, we have to purchase additional chews for him. I love that the PetArmor Plus comes in 89-132 lbs. There's no mystery there. He's definitely in that bracket and always will be.

Make them a priority. Most of you can tell by now that our dogs are like our children. We try to make them as happy and comfortable as possible at all times. I do everything that I can to make sure that I am home during "scary times", like thunderstorms and fireworks. Last year the 4th of July was horrifying to the Grump. Now that we know that, we do what we can to help him feel safer.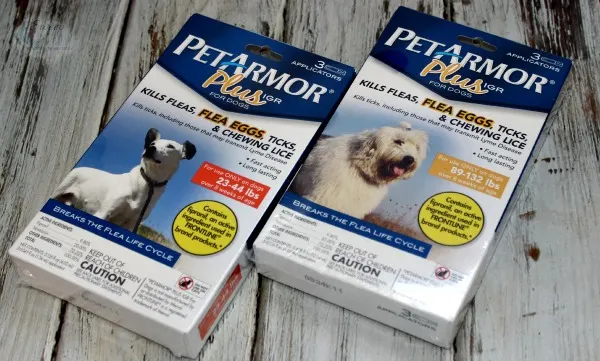 Always make sure to choose the right PetArmor Plus product for your pet. Pay close attention to the age and weight on the package. Never split the tube between dogs, and get the right formula for your pet's species (dog vs. cat). Be consistent and apply the product only once every 30 days. Application is simple. Just apply the solution to the dog's fur from neck to mid-back.
Once again, ticks are supposed to be extra awful this year, at least in this area. Take this seriously to keep your pets safe!
PetArmor Plus can be purchased at Walmart in-store and online. Find more info by visiting the PetArmor website, liking their Facebook page and following them on Twitter.
What tips do you have to keep your pets safe during the warmer months?