This shop has been compensated by Inmar Intelligence and its advertiser. All opinions are mine alone. ​ #CleanWithCloroxCompostableWipes
Spring cleaning is a lot more intense for us this year. With three dogs and two people with allergies, we need to pay attention to detail while we deep clean for the season.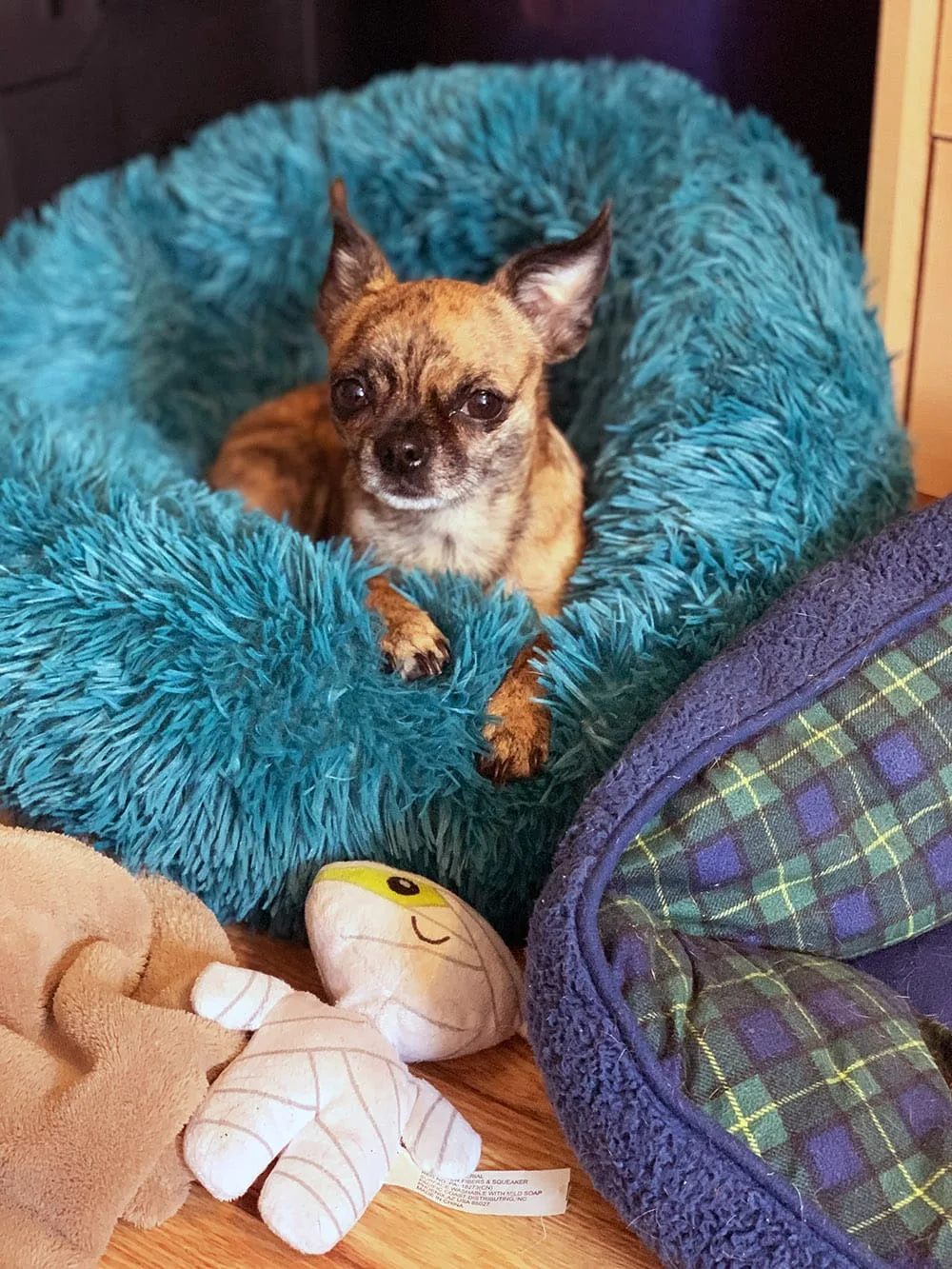 We also have plans to sell our house soon, so in addition to the deep spring cleaning, it's essential to stay on top of the cleaning throughout the week.
Do you know how you detail your car every so often? Well, I plan to detail our house weekly. When you have three dogs, it's important to hit the spots that are easy to overlook while cleaning.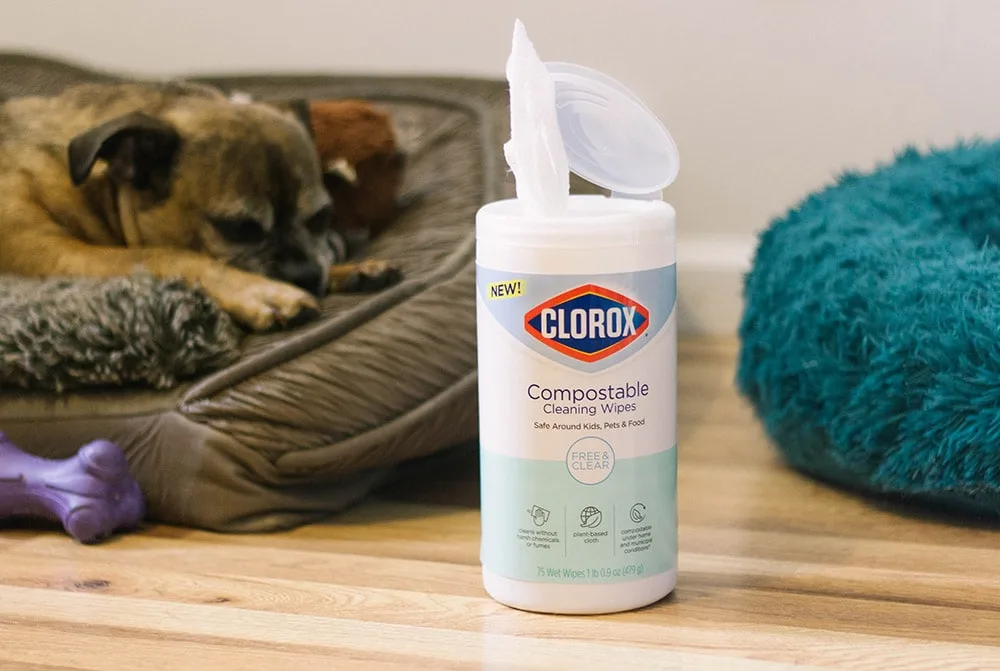 Tips for spring cleaning with pets
Have supplies ready
When I get into a very rare cleaning mode, I have to drop everything and fully embrace that mood. It's crucial that I have the supplies I need to go hard when the urge strikes.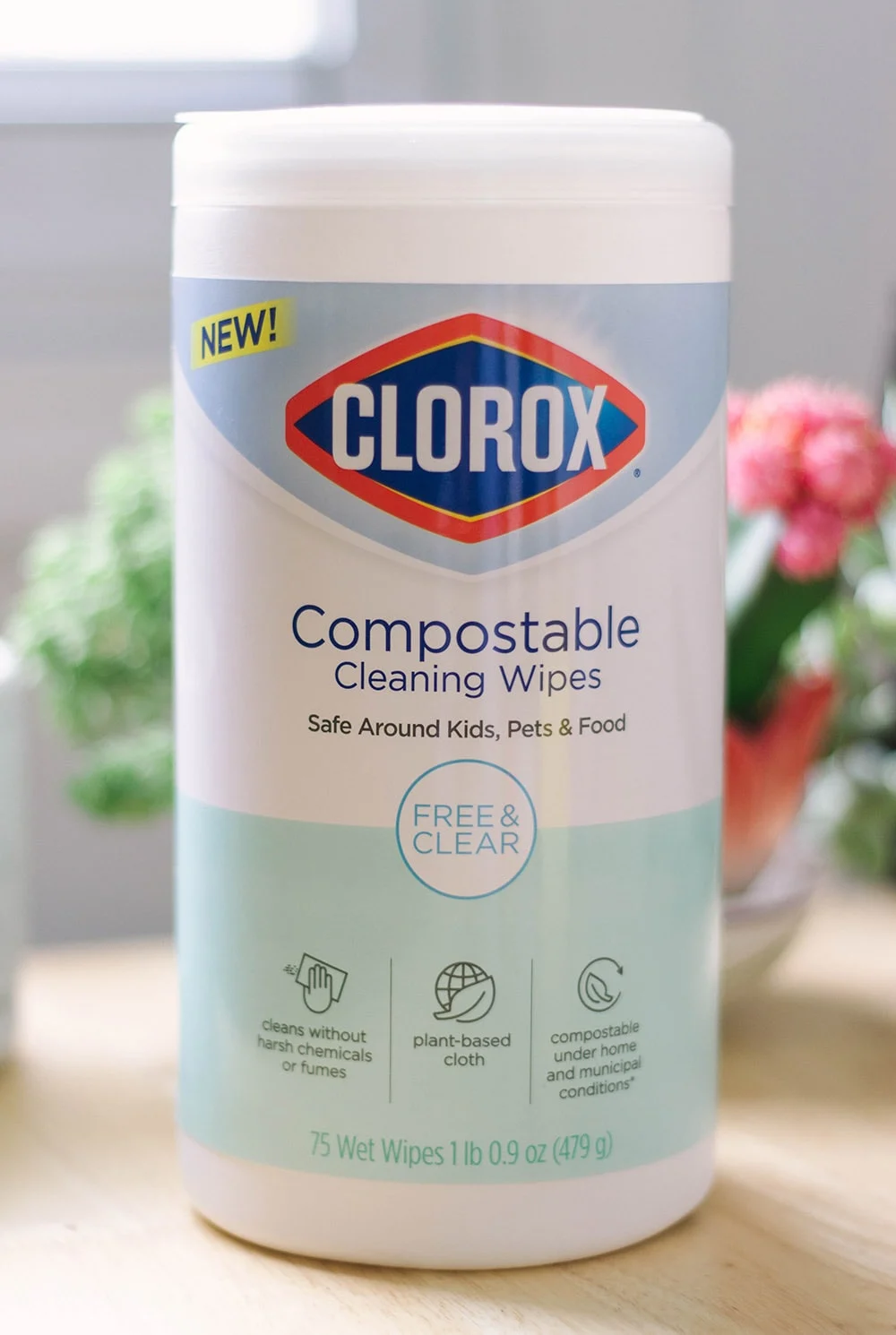 The newest tool in my cleaning arsenal is Clorox® Compostable Cleaning Wipes. Found at Walmart, this tub of 75 wipes is an excellent way to clean areas quickly.
The handy wipes are safe to use around kids, pets, and food. They clean without harsh chemicals, which makes me want to clean even more often since I don't have to worry about harming my precious pets!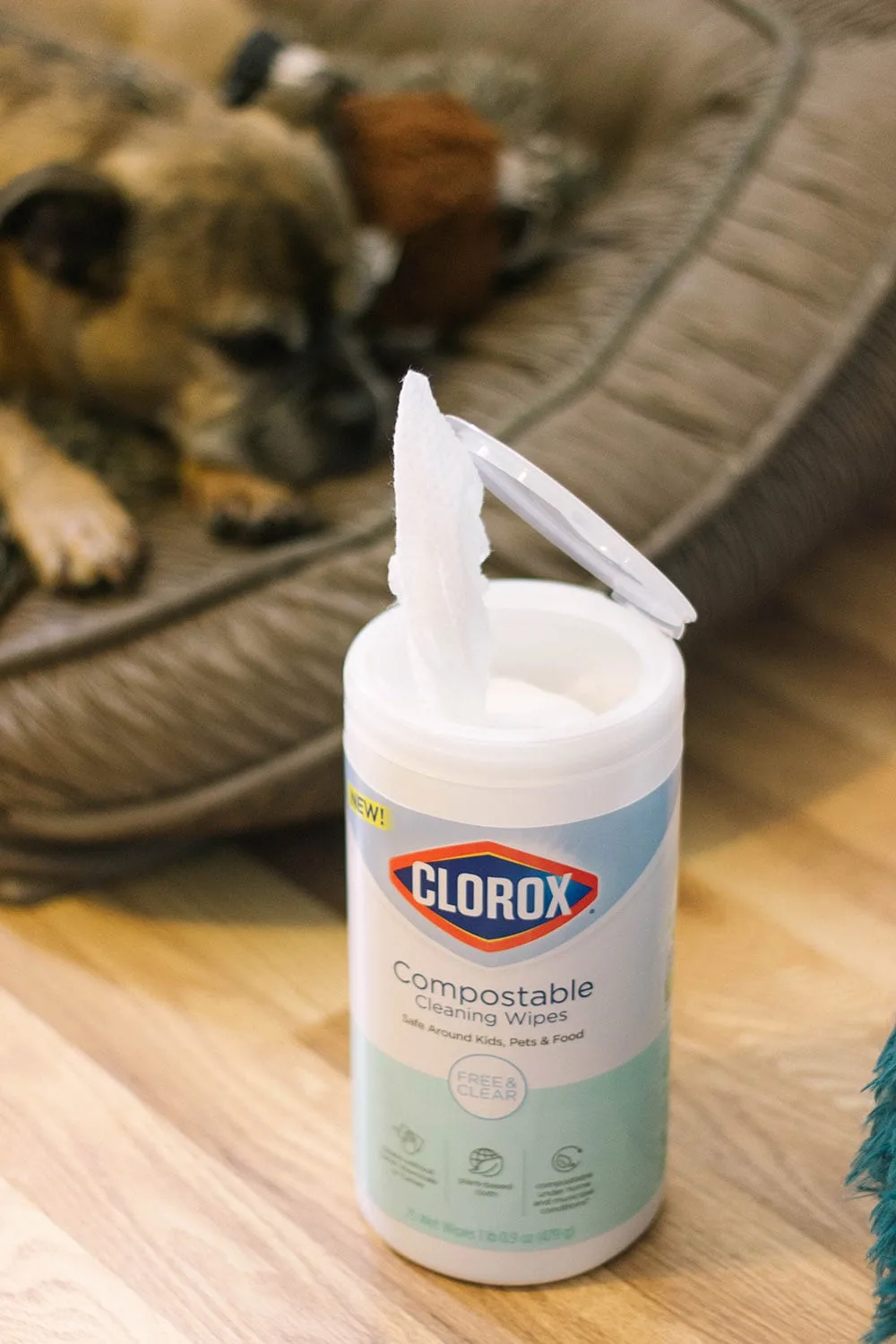 Clorox® is on a mission to increase sustainability to help make the world a better place. These compostable wipes are one of the many products they'll introduce on the journey over the next few years.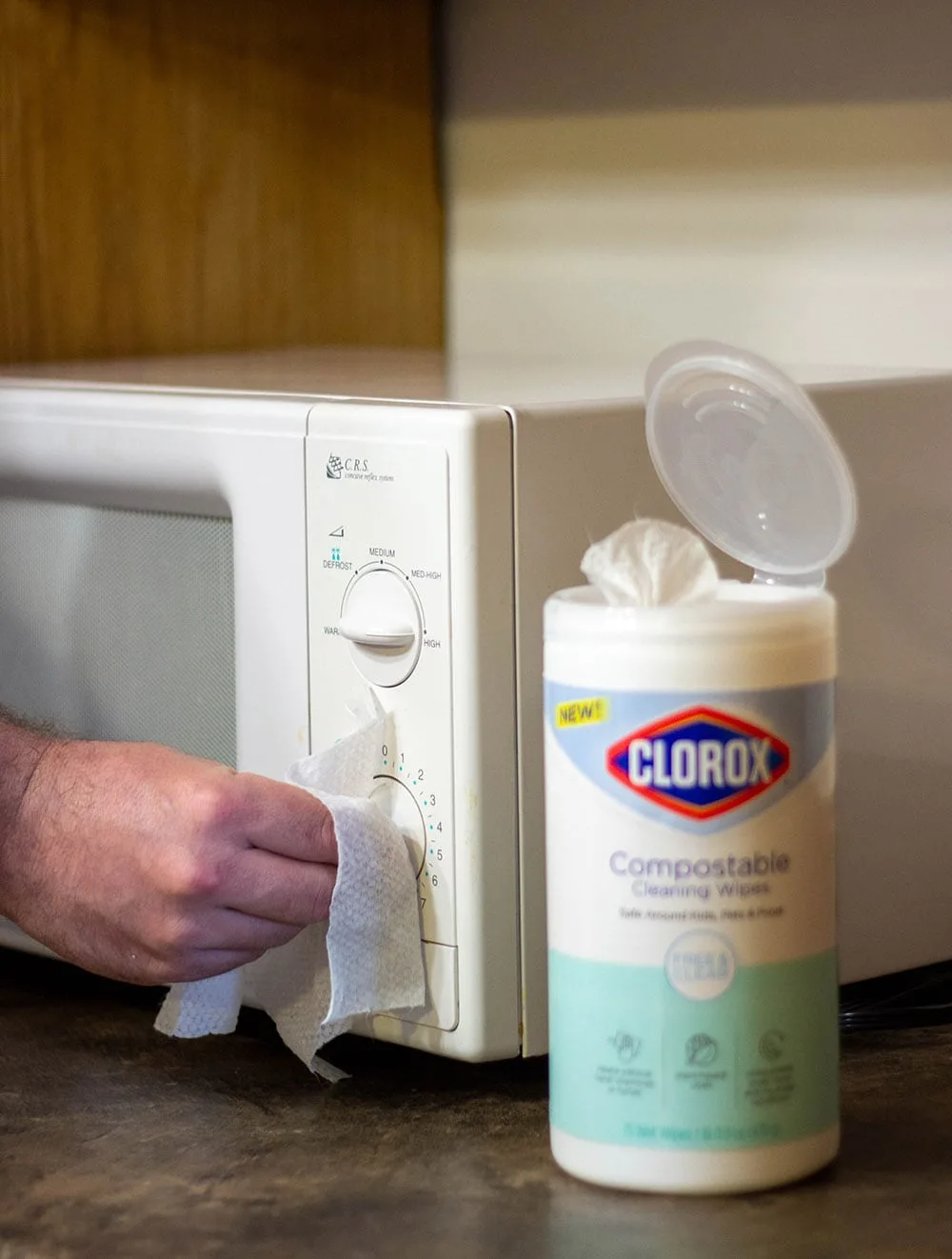 The plant-based and compostable cloths come in free & clear (unscented) from Walmart. The tubs are easy to store and keep in areas where you use them the most.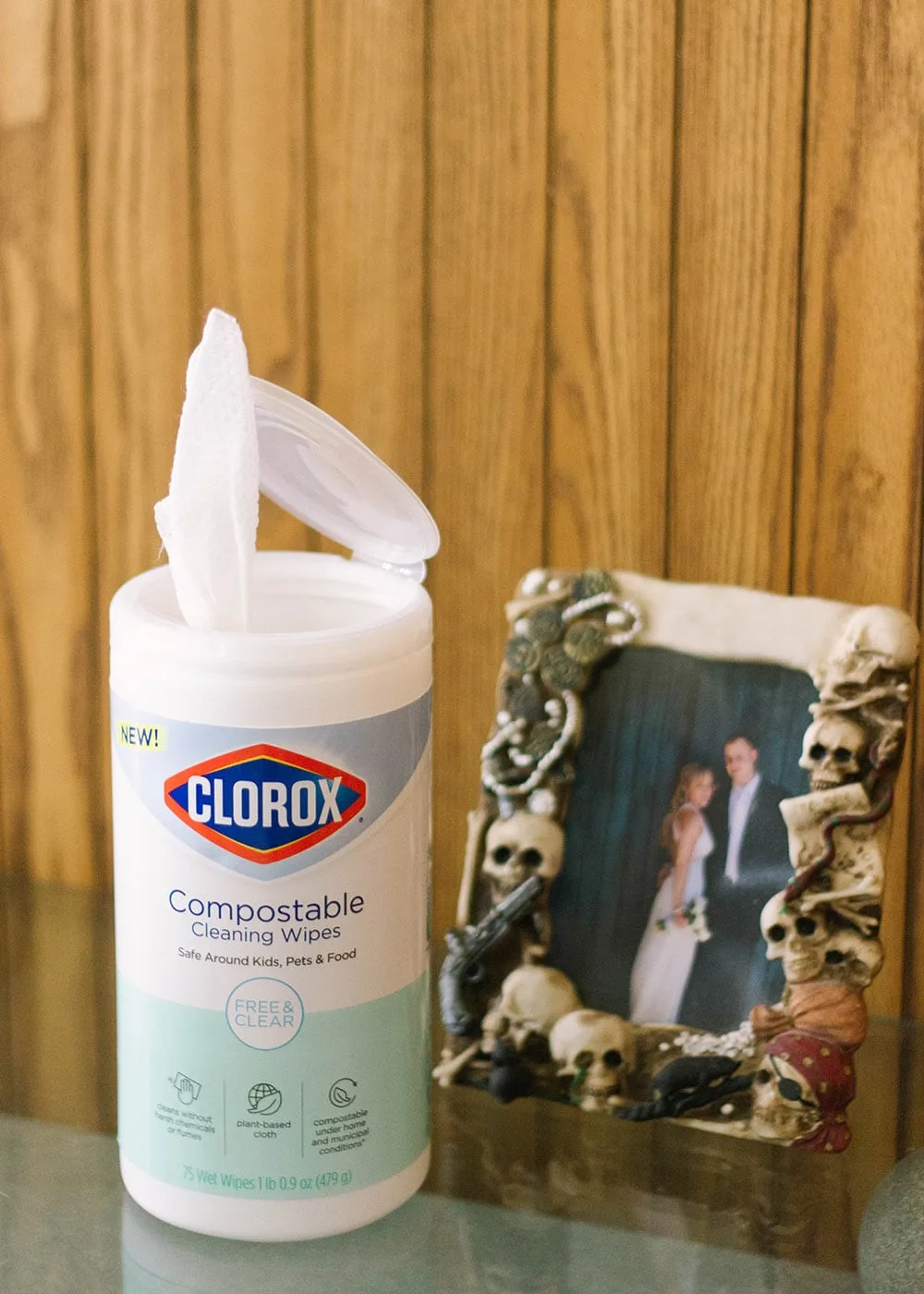 Keep a schedule
However you schedule your important appointments and events, treat your cleaning schedule the same way. I use a free online task management tool to keep me on track.
This method works well for me since I'm obsessed with checking my tasks off daily. Find what works best for you and develop a reasonable routine.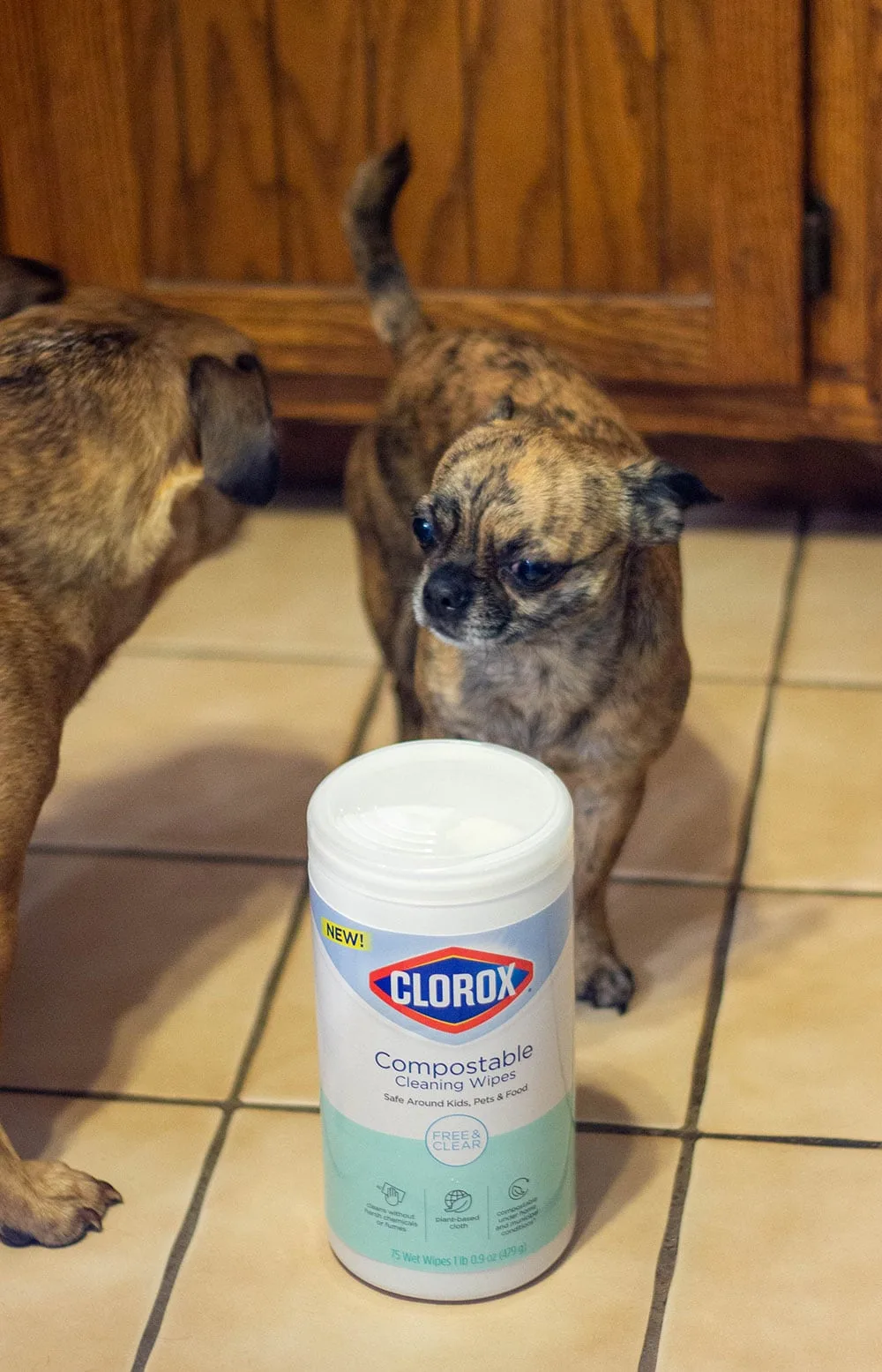 Wash pet beds
Our house has gone to the dogs – quite literally. With three dogs and two humans, we are officially outnumbered. I wouldn't have it any other way, but it does mean that they have things everywhere.
My office is loaded with pet beds and toys. There are even blankets lining the closet floor that The Grump has turned into an impressive nap fort that I'm often tempted to climb into.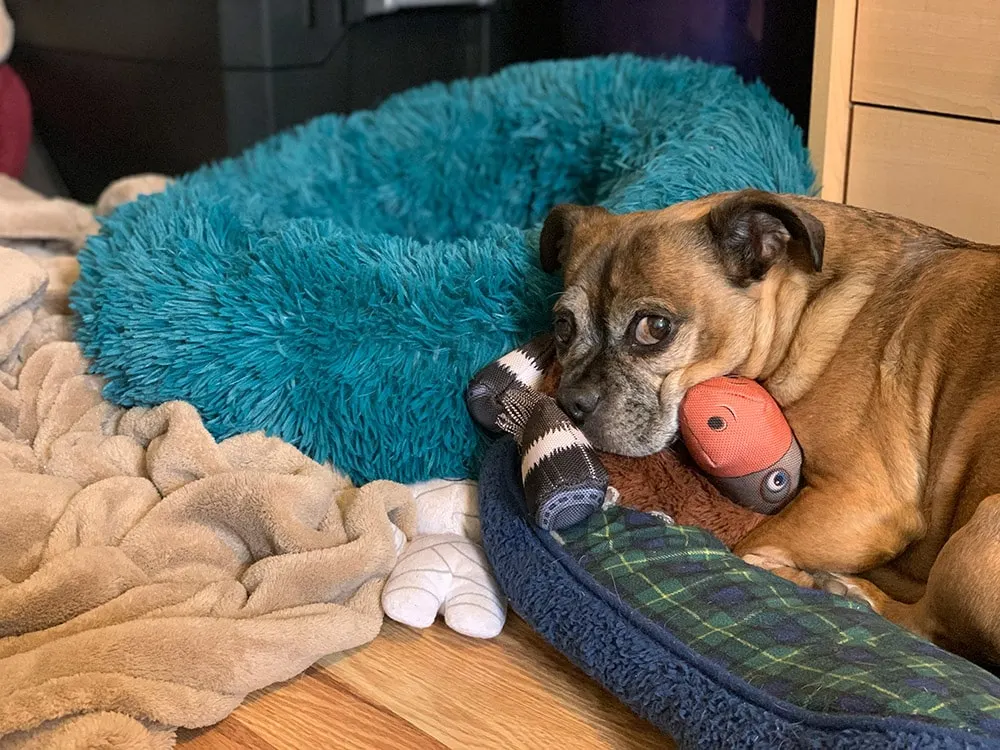 I make a point to wash his fort blankets and all pet beds once a week. I keep a tub of Clorox® Compostable Cleaning Wipes in the closet to thoroughly wipe under the beds and blankets while they are being washed.
A similar situation often happens to our couches. The blankets that are on the couch for a weekend movie night usually stay put once the dogs claim them for daily play spots.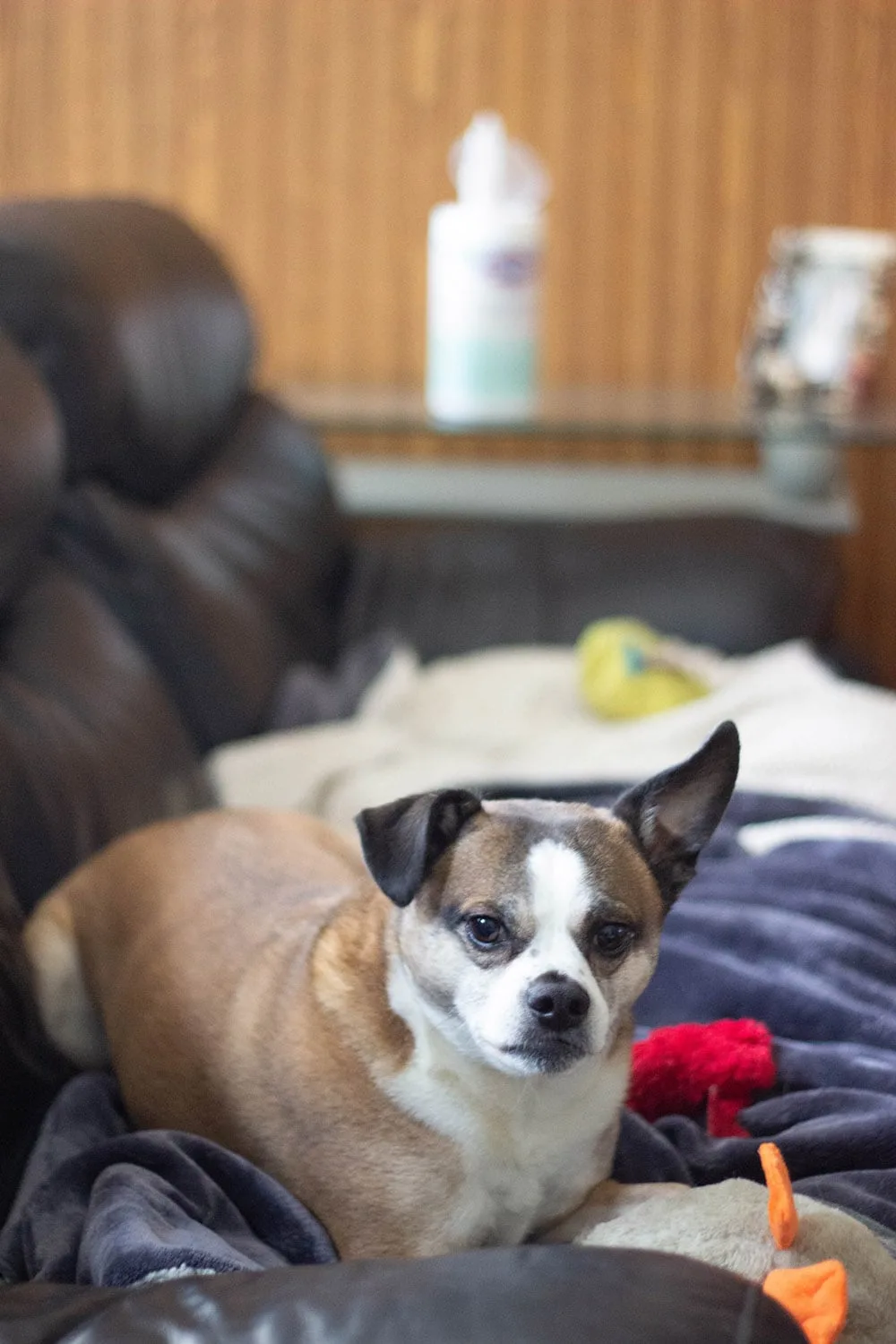 Cleaning the couch blankets often is crucial for our allergies and to reduce pet odors.
Toss old toys
Are we the only pet owners who have a sort of graveyard of stuffed toys? The leftover shell of what was once a squeaky plush dog toy? Our dogs go from cuddly to murder-y within seconds with their "guys" as we call them.
I'm making a point to toss and replace any empty stuffing-less toys that are now just collecting germs and dust.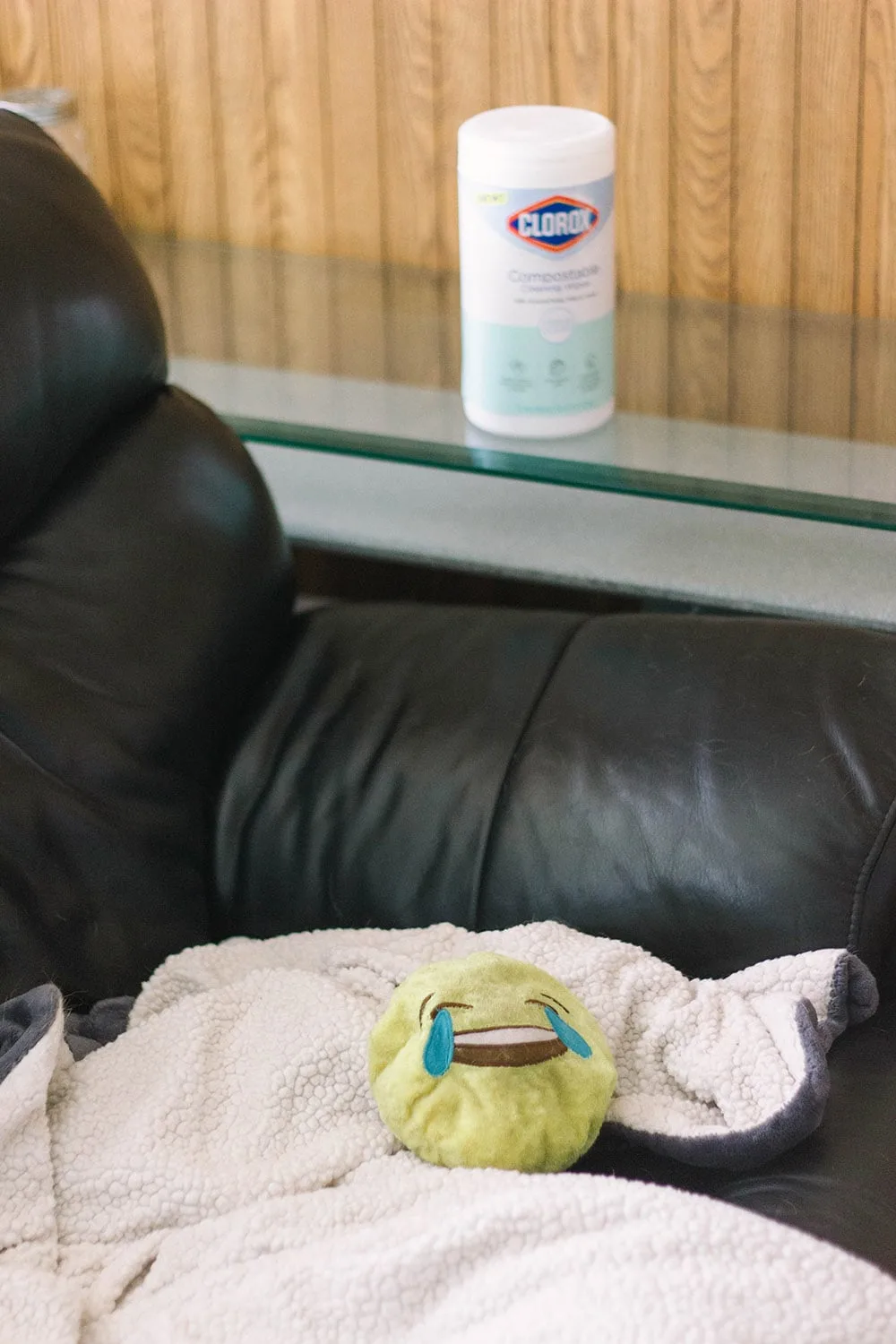 Clean under rugs and bowls
As with the pet beds, it's important to clean any rugs more frequently as well. Shake them out, vacuum them, or even put them in the washing machine if you can. Put all bowls and dishes in the dishwasher or wash them thoroughly. Be sure to wipe under the rugs and bowls thoroughly with your handy Clorox® Compostable Cleaning Wipes.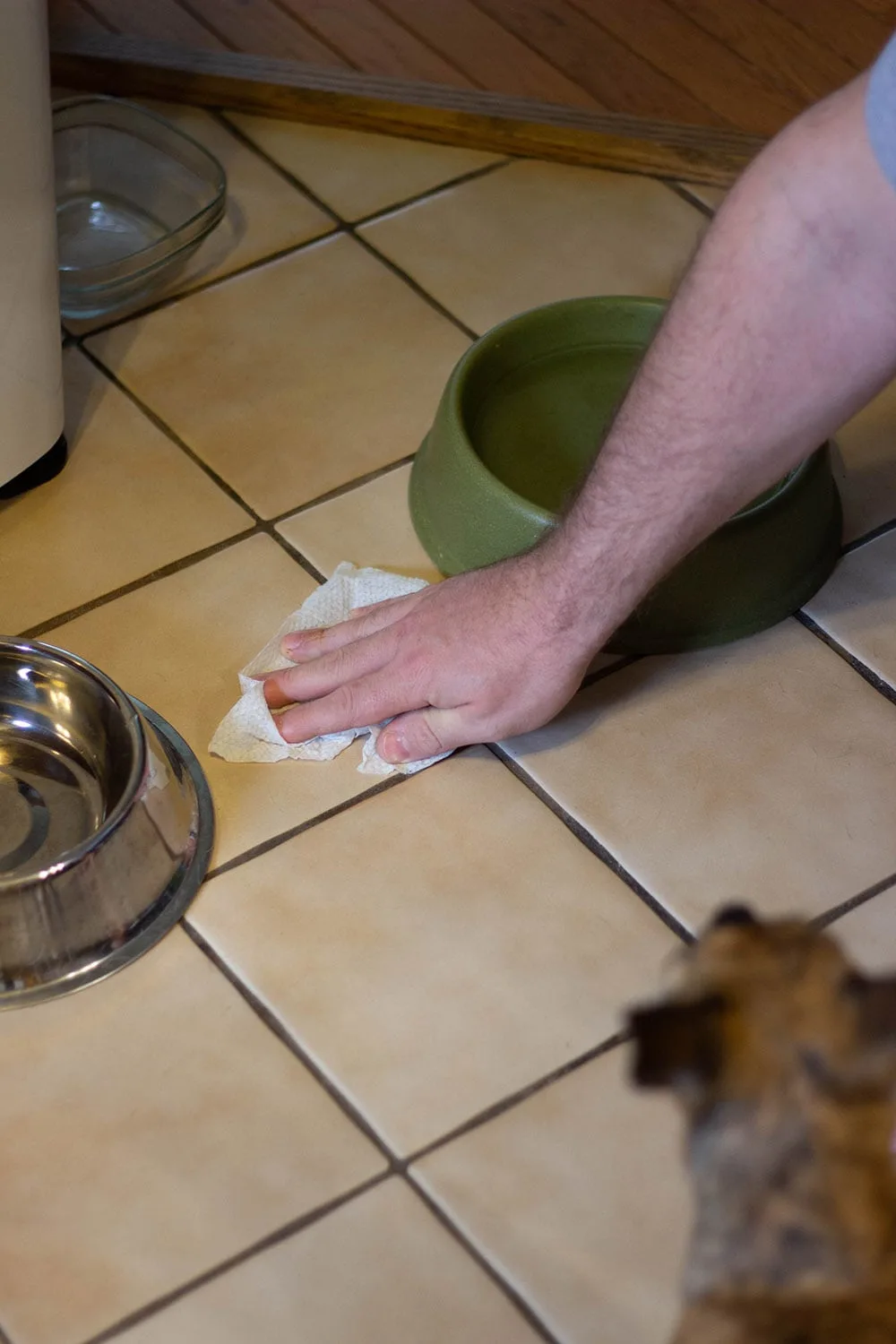 Check pet meds
Once a month or so I like to clean out the medicine cabinet. While it's obvious to check for expired medications for people, I often overlook my tiny pet area. I got rid of a few really old dog medications and plan to stay on top of that moving forward. Similar to human meds, be sure to check the best way to dispose of all pet meds.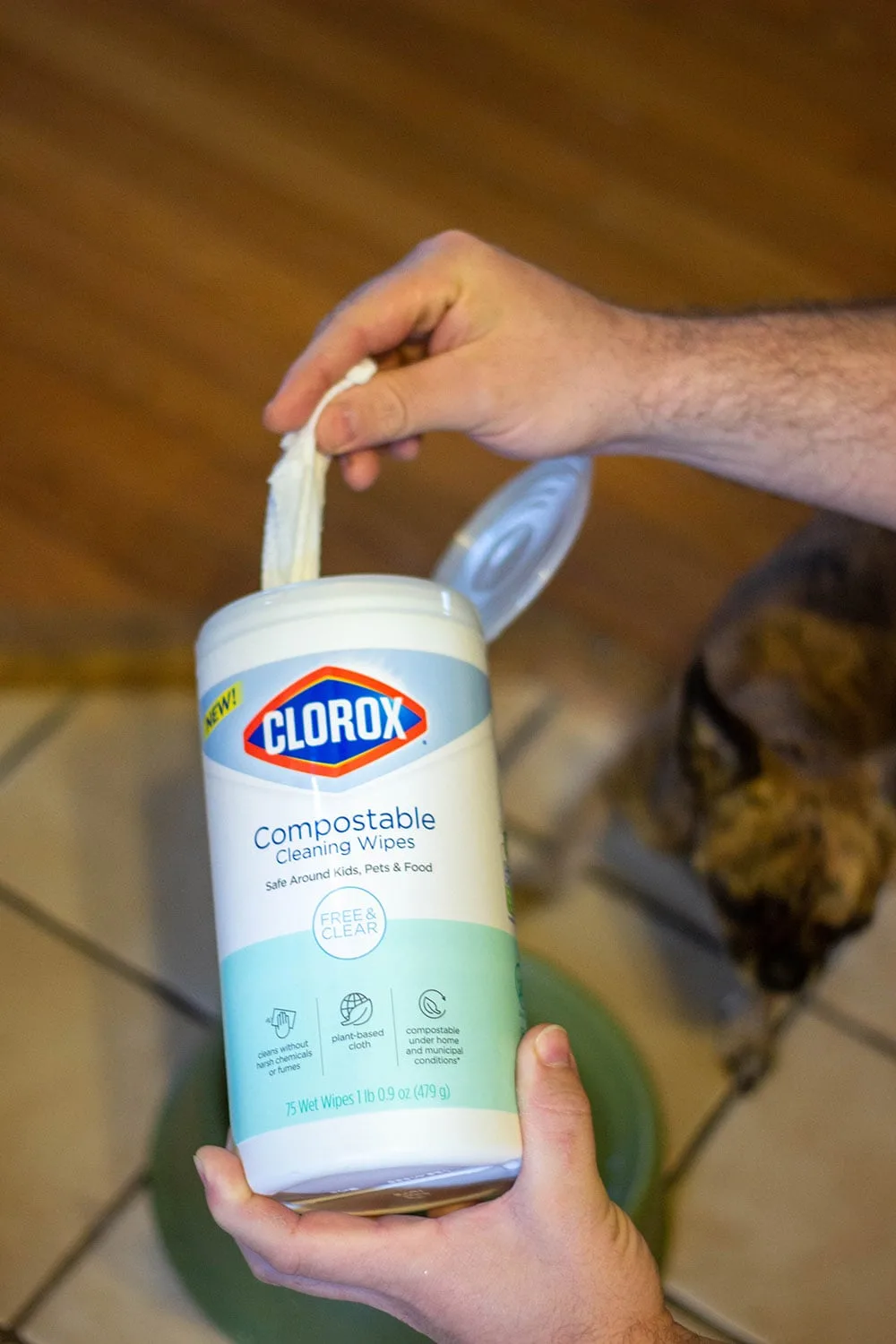 Customize your areas
Pet fur, dander, dirt, dust, etc accumulate in all sorts of areas in the house. As you deep clean for spring, keep track of the little nooks and crannies that collect grossness. Add these areas to your task list to check more often throughout the month.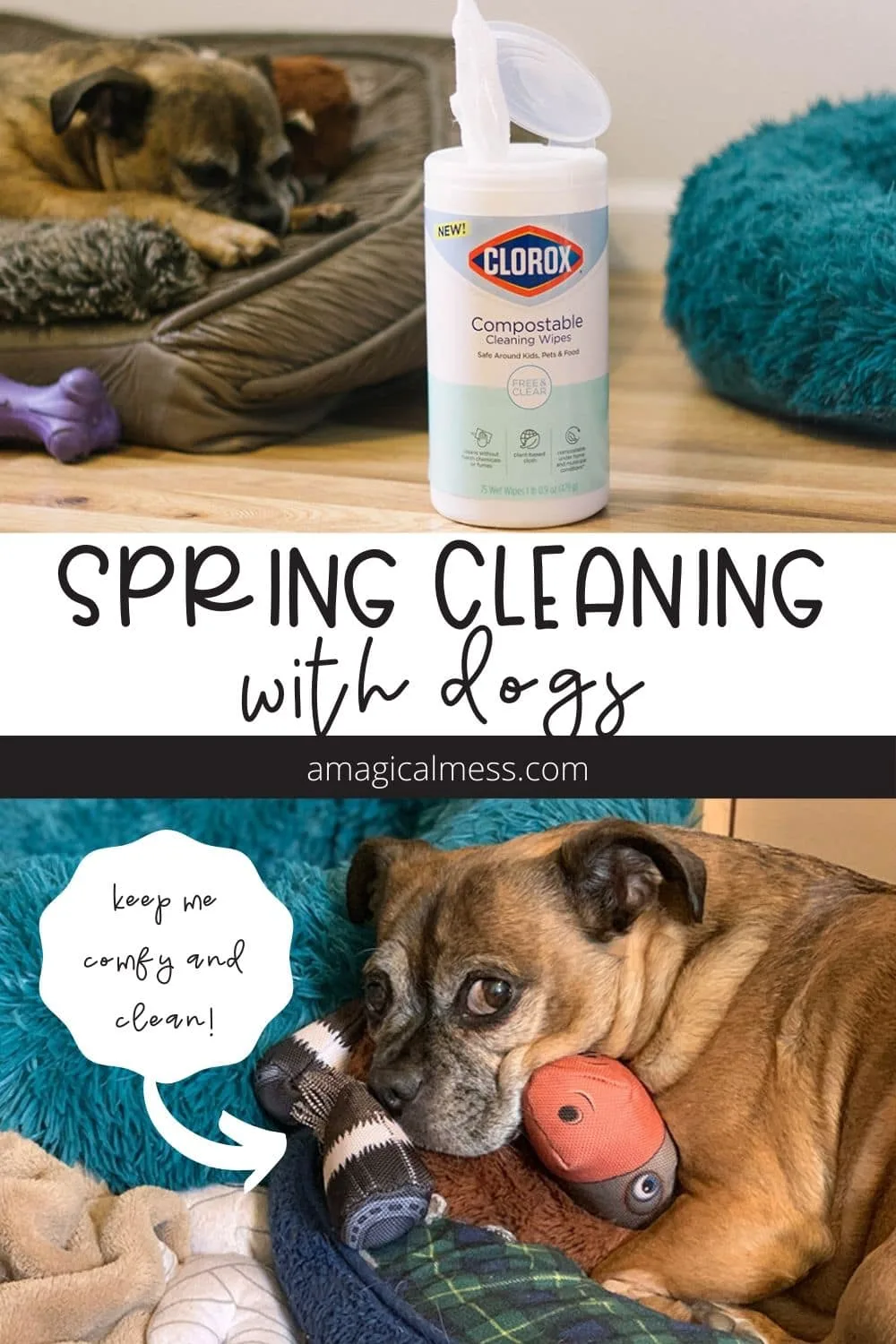 More Pet-Related Posts
Be sure to head to Walmart and grab a few tubs of Clorox® Compostable Cleaning Wipes to make daily cleaning more convenient, safe, efficient, and all while keeping the planet in mind!