When eating out, do you find it hard to find options to make kids eat healthy? With fattening and calorie-packed meals pictured and advertised as great deals and delicious treats I feel like I'm fighting a losing battle to get my kids to eat healthy. When Mom Central offered the opportunity to attend the Kids LiveWell Blogger event I jumped all over it. This is a program I can really stand behind. Not only did my sister and I get to meet tons of fabulous people and gather up great information, we also received gift cards to restaurants participating in the Kids LiveWell program!
NRA #KidsLiveWell Blogger Event
At the event we got to enjoy yummy snacks and beverages, mingle with fellow bloggers and even meet celebrity Chef Marc Murphy!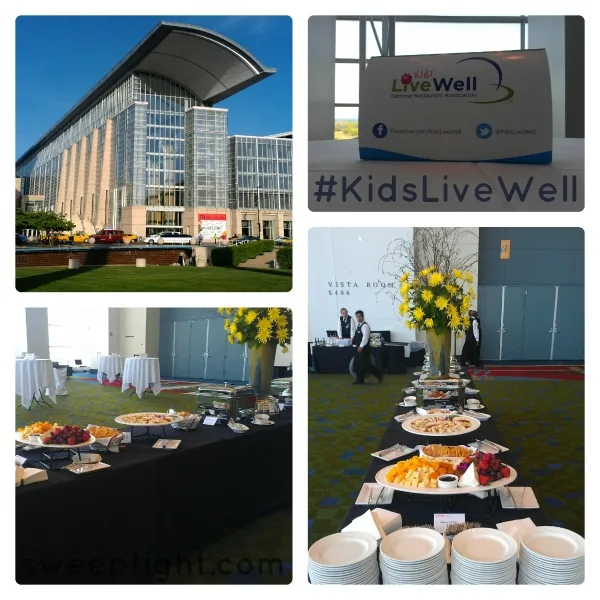 One of my favorite parts of this event was getting to meet Dr. Joy Dubost, RD, CSSD! She's everything I want to be when I grow up! 🙂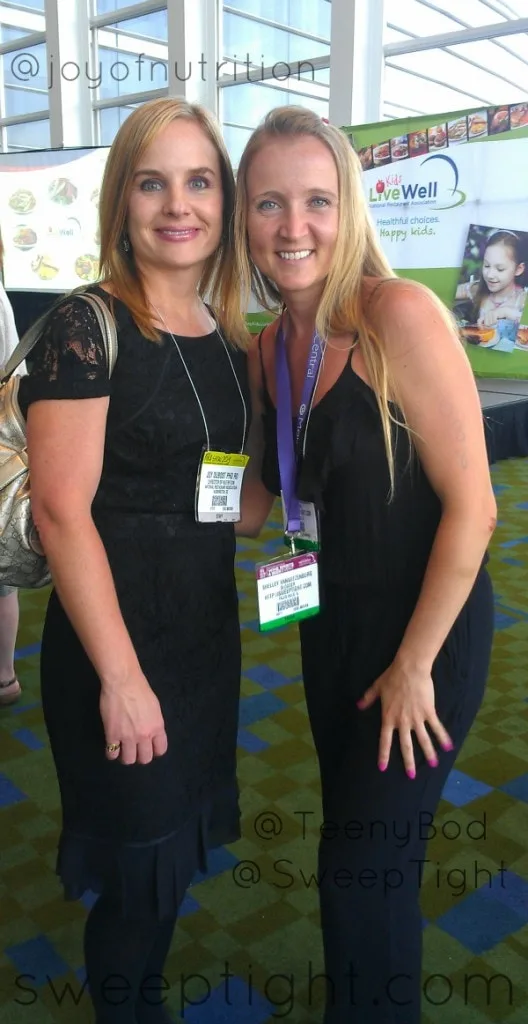 Of course, my sister and I also loved getting this close to Chef Marc Murphy… Yum.
What is Kids LiveWell all about?
The Kids LiveWell program is run by the National Restaurant Association (NRA) and is empowering kids and parents nation wide with healthier choices at restaurants. The initiative focuses on increasing consumption of fruit and vegetables, lean protein, whole grains and low-fat dairy, and limiting unhealthy fats, sugars and sodium.
With more than 33,000 participating locations across the country, eating out can finally be considered a healthy option. Finding locations is simple! Either check online for participating restaurants, or download the Kids LiveWell App in the Android Market or iTunes app store.
Once you're on site, simply look for the Kids LiveWell logo or apple icon on the menu.

A Kids LiveWell meal provides the following:
600 Calories or less
less than 35 percent of calories from total fat
less than 10 percent of calories from saturated fat
less than 0.5 grams trans fat
less than 35% of calories from sugar
less than 770 mg of sodium
Each meal must contain two sources of either fruit, vegetables, whole grains, lean protein or low-fat dairy
Why Eat Out?
How often do you eat out with your family? If you're on a budget, it may not be very often. That is definitely the case for my family. Plus I have always felt that if we can't afford a fine dining establishment, I can make healthier meals in my own kitchen.
Because of this, we rarely, if ever get to share these memory-making opportunities. The kids and I took Gram (my grandma/their great grandma) to IHOP for lunch. The thing with Gram is, she never sits down to eat when eating at home. She's always running around in the kitchen preparing food or cleaning up while everyone else eats. So getting her in a restaurant setting is just fabulous! We shared great conversation and with my goofy kids—shared a lot of laughs.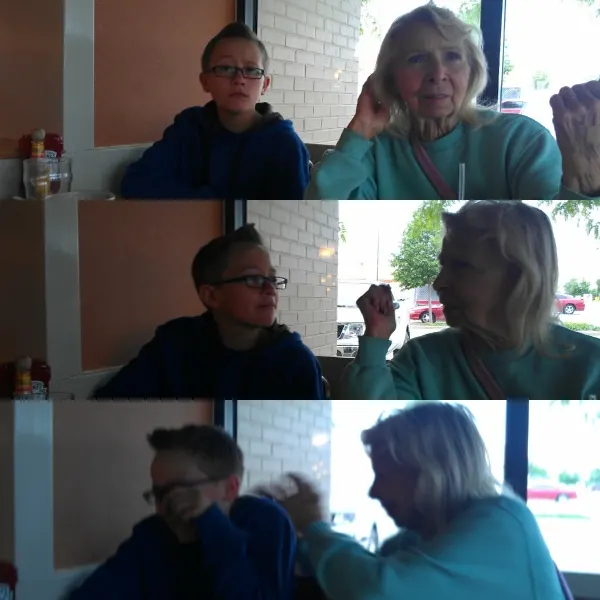 I love the fact that nutrition facts like calorie content are listed on the menu, especially for kids. Healthy habits should start as early as possible and I think awareness is half the battle.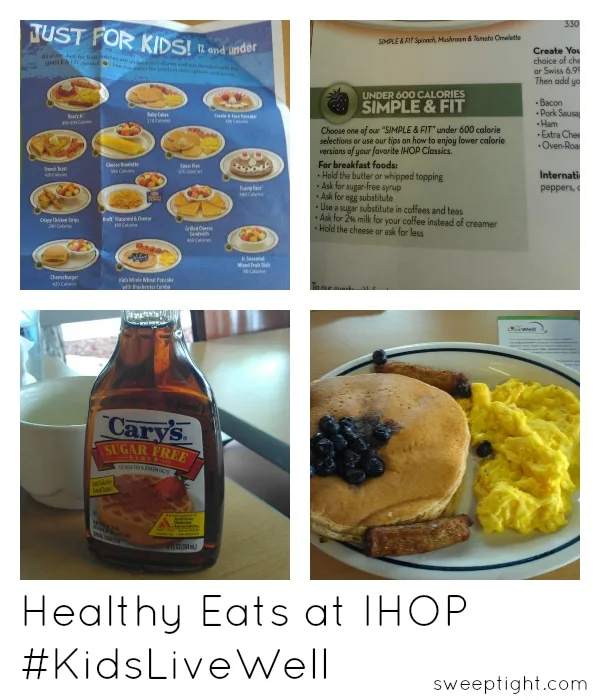 Kids Eat Healthy While Dining Out
These two goofballs had a blast and actually picked one of the healthy meal options without me having to sway them! Trying to take a serious picture just wasn't happening with the silly mood they were in. Kids will be kids… but at least they are making healthy choices!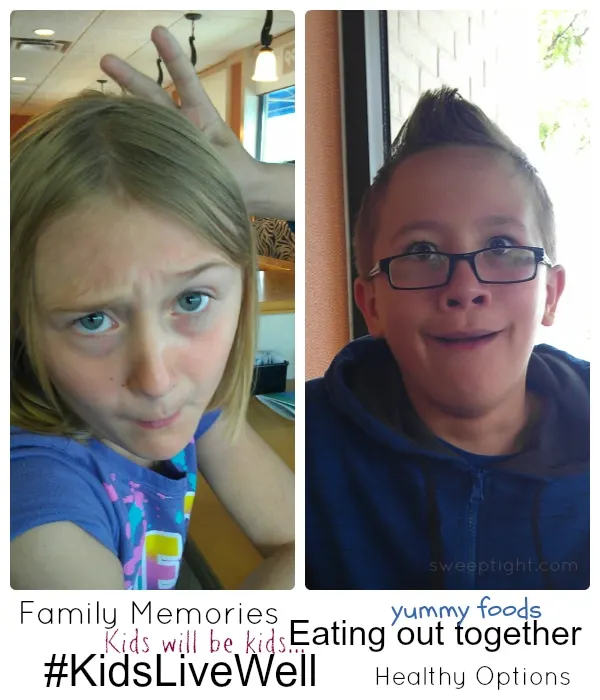 You can find Kids LiveWell on Facebook and Twitter for more information and updates as well.