Air cleaners for the home are a must for many people. If you have severe allergies, multiple pets, or asthma, having a reliable air cleaner can make life a lot easier.
We received a Honeywell AirGenius for review purposes. All opinions are my own.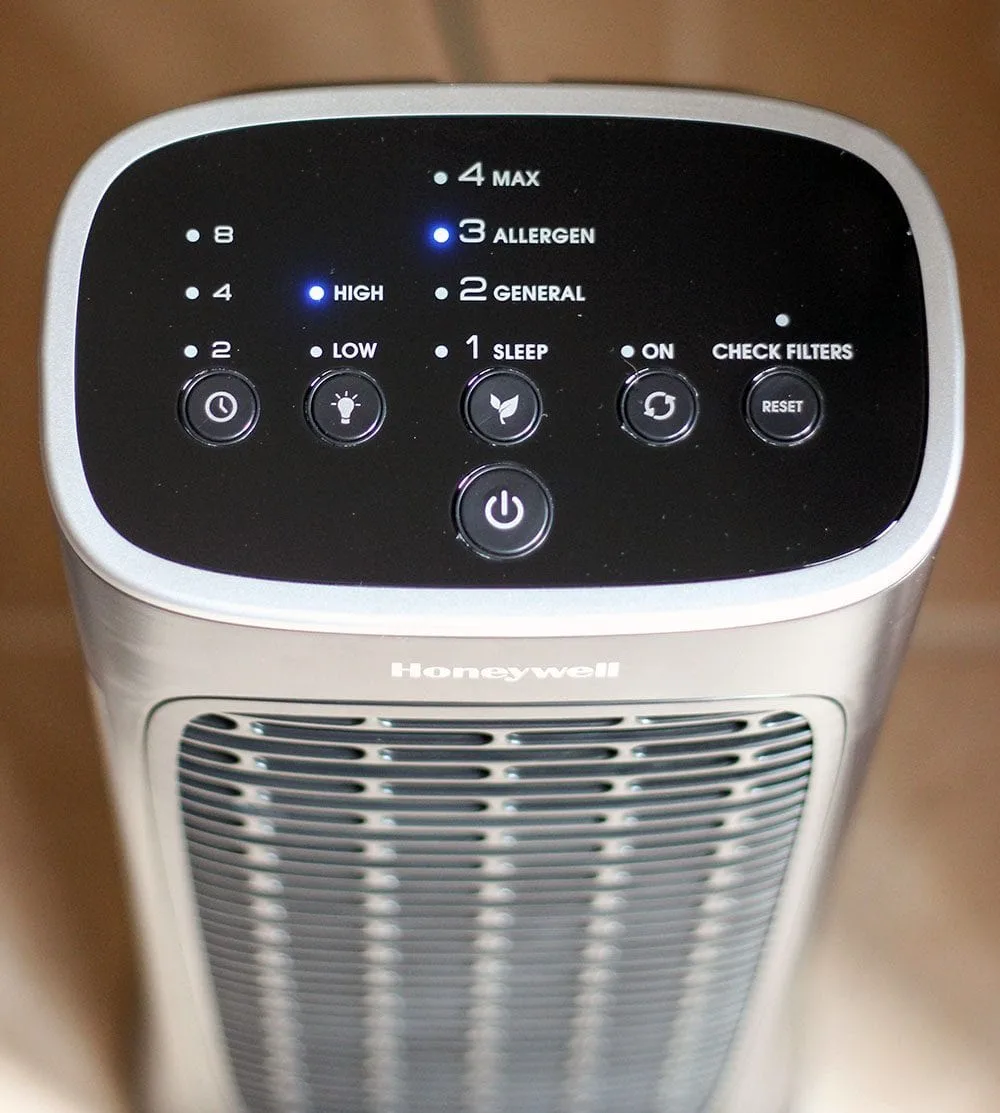 Air is one of those things I never think about much unless there is a problem.
If I smell something or catch a sunbeam highlighting all of the particles I normally cannot see, that's the only time I freak myself out over our air quality.
However, since we have more than one dog, it's a no-brainer that our house should have an air cleaner.

With age, my allergies seem to get worse.
Even during these few warmer days in February, I noticed that familiar feeling of allergy issues.
In any case, an air cleaner is beneficial for anyone and everyone.
Read next: 3 tips to help eliminate the use of harsh chemicals in your home.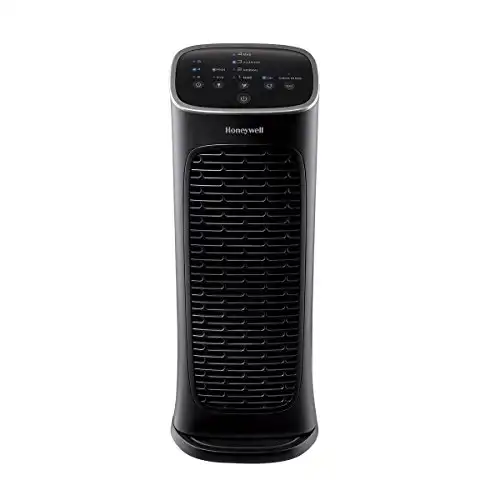 Here are some reasons why air cleaners for the home are a must: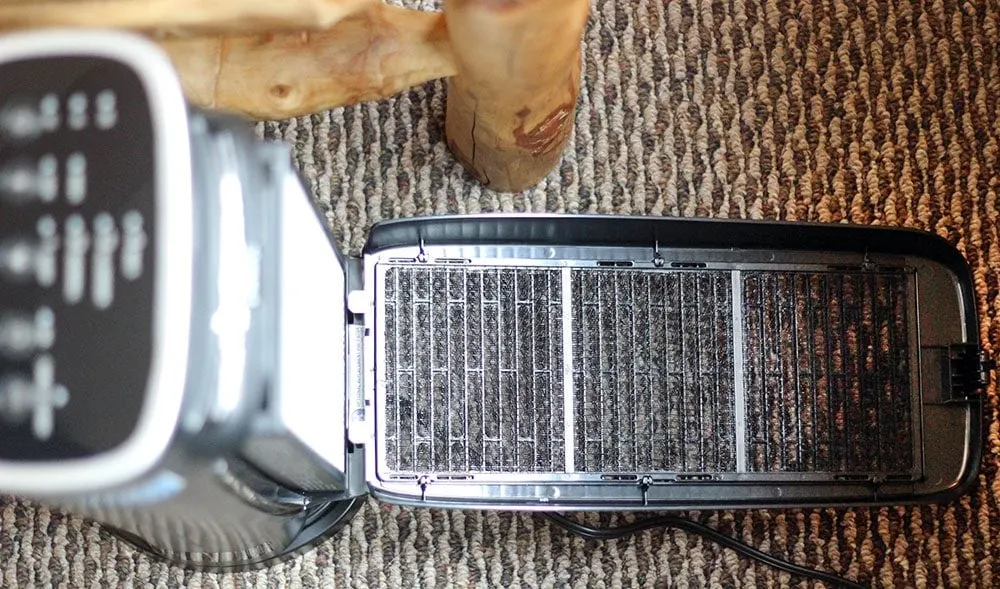 Allergies:
If you have wicked allergies, air cleaners for the home are an absolute must.
The Honeywell Compact AirGenius 4 Air Cleaner & Odor Reducer captures up to 99.9% of microscopic particles as small as 0.3 microns such as pollen, dust, smoke, and pet dander from the air that passes through the filters.
There's even an allergen intelligence setting that optimizes allergen capturing performance.
Honestly, if you think about it too much, why would anyone want all that hanging around even if they don't suffer from allergies?
Pet Odor:
If you have pets, you know it's a challenge to keep up with their smells.
In addition to keeping everything they touch clean, filtering their "particles" out of the air is quite necessary.
Smoke:
Obviously, if anyone smokes in your house, you'd want to clean the air.
But, also consider smoke from candles, a fireplace, or burning other scented air fresheners that might give off smoke.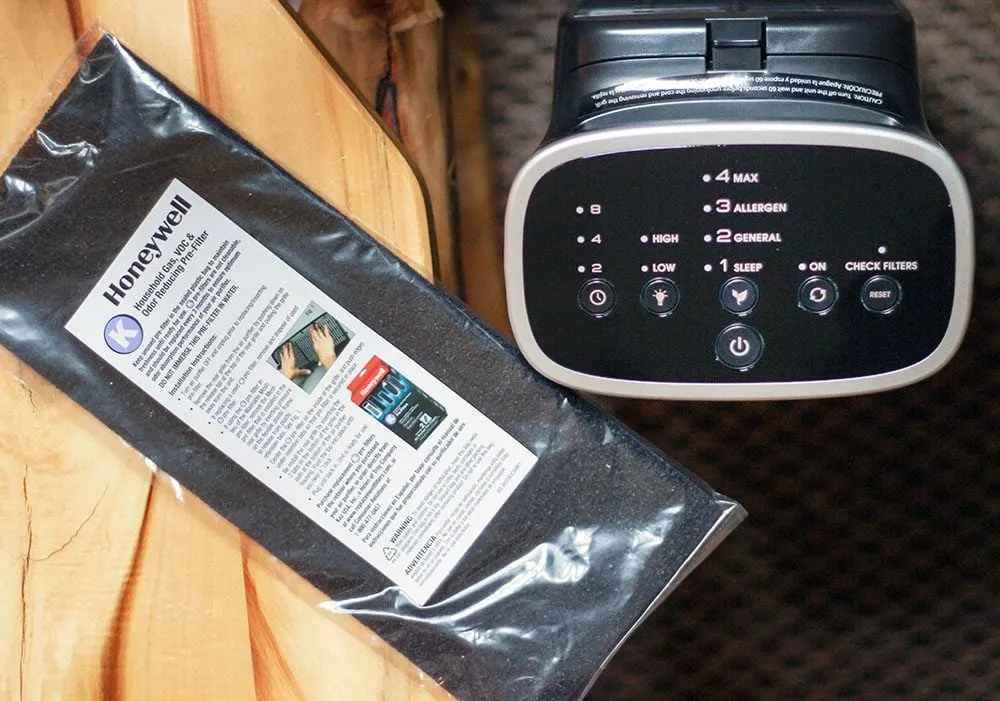 Freshness:
No matter how often you clean your house, you pretty much need a machine to clean the air.
The AirGenius is also an odor reducer that includes two pre-filters to choose from: permanent washable or replaceable odor and VOC reduction filter model HRF-K.
The machine freshens the air by absorbing odors.
Circulation:
How often do you open your windows?
Depending on the weather, your allergies, and where you live, it might not be often at all.
I have seasonal allergies and prefer to keep as many offenders outside as possible.
Also, we live right next to a busy expressway, so it's very noisy when the windows are open.
The Honeywell Compact AirGenius 4 Air Cleaner & Odor Reducer circulates room air five times every hour based on AHAM Verifide smoke CADR rating in recommended room size.
The oscillating feature gets air flowing where you need it, and the unit is impressively quiet.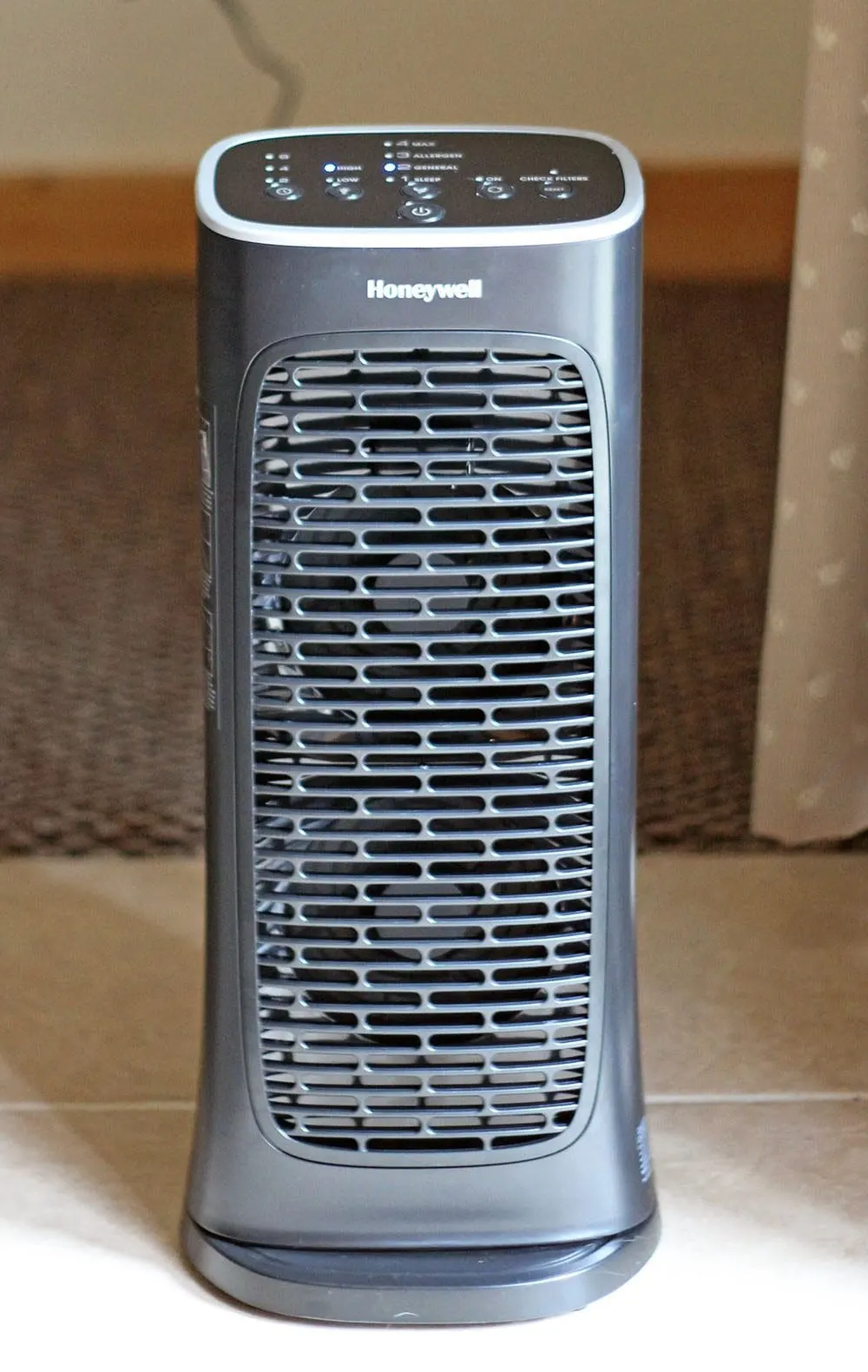 There are several things I love about this unit in addition to the above features.
For one, it's not intimidating at all. Simply remove it from the box and plug-in. If you choose to use the included pre-filter, that's easy to switch out, but also optional.
The design is sleek and attractive. Set it in any room, and it will not be an eyesore.
There are four air cleaning levels clearly marked to meet your needs.
Leave it on with no worries with the two, four, and eight-hour auto-off timer option.
If you run it while you're sleeping, there's a dimmer option to control the panel lights.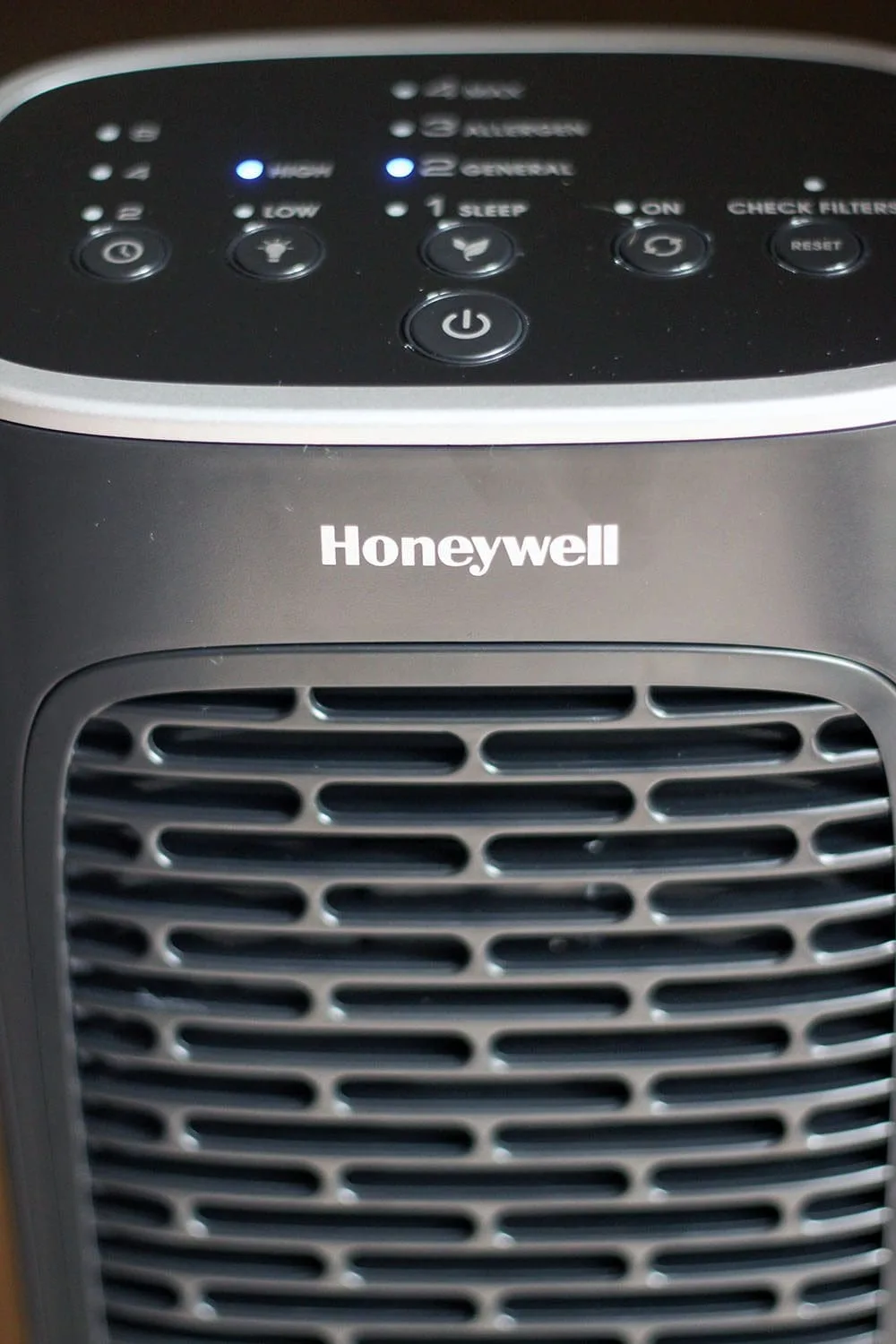 This machine is recommended for medium rooms – about 150 square feet (15′ x 10′) room.
It's ENERGY STAR qualified and has a 5-year limited warranty.
As you can see, air cleaners for the home have all sorts of benefits.
Buy a Honeywell Compact AirGenius just in time for allergy season!