Keeping a clean house when you have multiple pets is quite the challenge. It can be difficult for anyone to keep up with housework, but ever since we added our third dog, getting that clean smell is more challenging than ever. This is a sponsored post with Acorn, but all opinions are my own.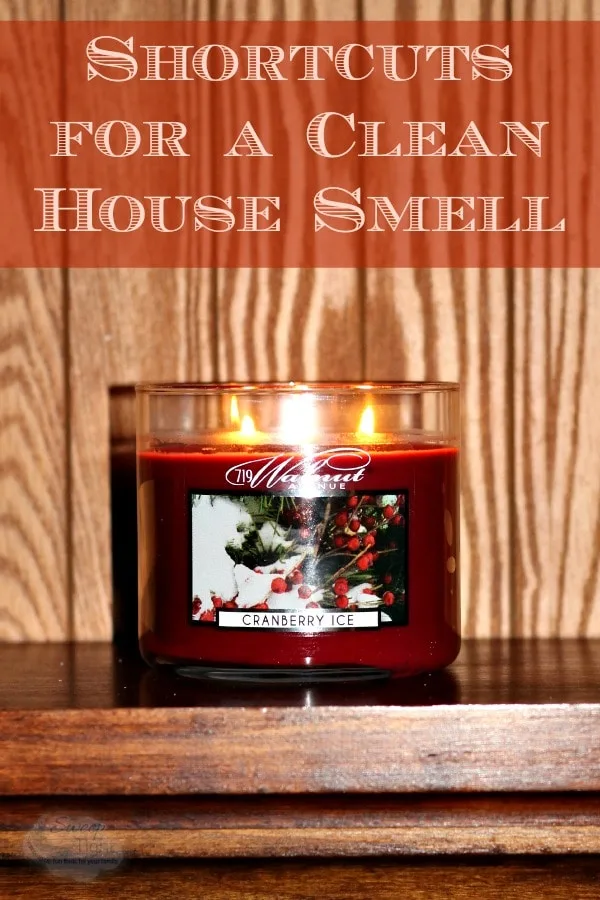 It's crazy when Mike and I both team up and clean the house like nuts, and still find ourselves noticing that "dog smell". Over time, I've found the major contributors to this "dog smell". In fact, now that I know the main culprits, I can use them as shortcuts for a quick fix when needed. With the holiday season here, you never know when someone might stop by. It's horrifying when a visitor comes by and you imagine them getting a whiff of zoo instead of clean house.
Cleaning Shortcuts when you Have Three Dogs
Give your pets a bath
If your pets are smelling a little funky, they aren't helping with the overall scent of your home. Give them a bath to ensure they are smelling fresh when people stop by.
Here are some tips to give less stressful dog baths if yours prefer to stay stinky.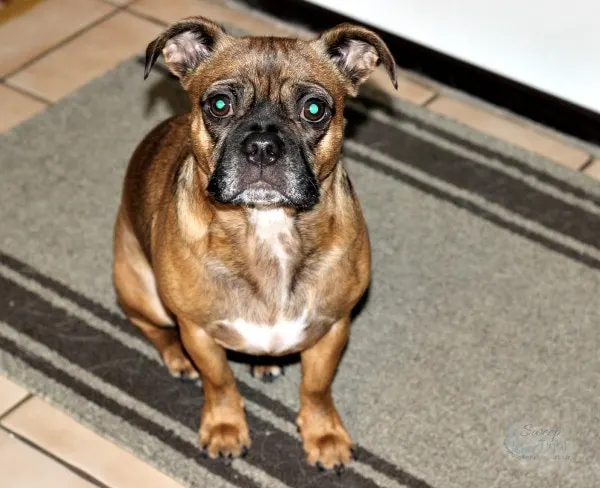 Clean pet beds and rugs
Where do your pets hang out most often? Ours have pet beds and a few rugs that they lay on. The rug by the door is the worst. It absorbs all the gross pet smells and needs to be cleaned or replaced frequently. It's amazing how that one rug can make the whole house smell like dog.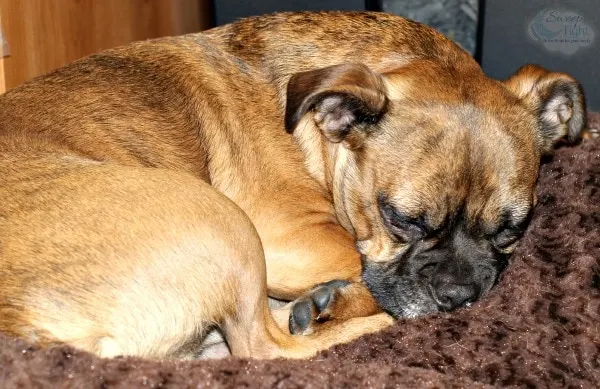 Toss old toys
If you have any stuffed dog toys lying around, you might want to give them a careful sniff. If our stuffed pet toys make it past a week or so, they can get a little rancid. Since the dogs like to lick, suck, and drag them around, they can get extremely smelly.
Eliminate fur
Obviously, try to get as much dog fur up as possible. Our Hilo sheds so much that it causes tumbleweeds of fur to waft on by carrying their own dog smell with them. A good sweeping before people stop over helps the house smell cleaner.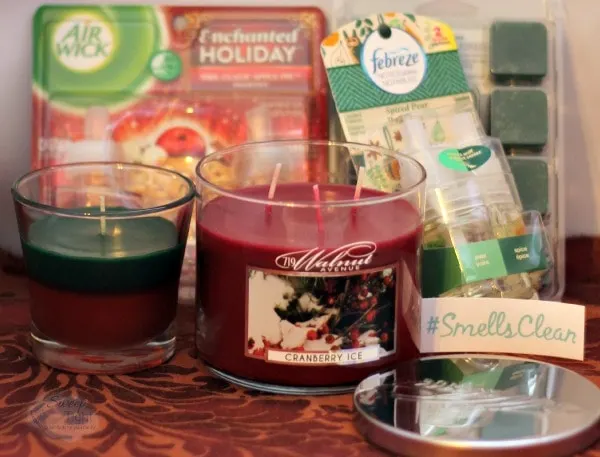 Air care products
We are frequent shoppers in the Walmart air care aisle. There are many air fresheners out there to help control odors and aide you on your #SmellsClean mission. It's fun to shop for the different scents.
Right now there are holiday scents that can make your house feel more festive, too. With so many choices, it's easy to find products that match your taste and your decor. Make sure to refill your plug-ins and light some candles before guests arrive.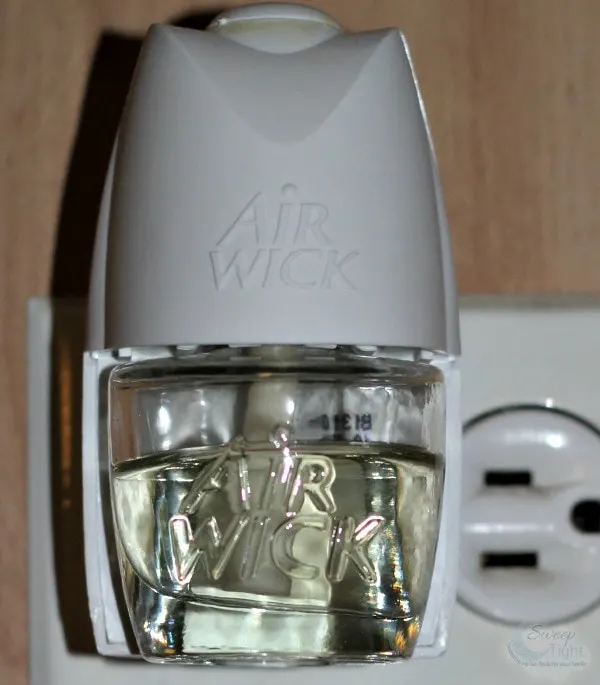 Check behind furniture
Maybe this just applies to us since we are still training a puppy, but there's been a few surprises when cleaning behind furniture. This little Franklin is not house broken yet, and he likes to mix it up when it comes to going potty. Even with our eyes on him most of the day, he still manages to sneak off and plant a surprise somewhere.
During this busy time of year, it's even easier to let simple chores slide on by. I am all about the shortcuts when it comes to keeping a clean house. Let's save the deep cleaning for the new year, okay? 😉
Do you use any air care scents to help with a clean house smell? Have any shortcuts to share with us?