Dog costumes are hilarious. I had actually never even thought of dressing up a dog until we got The Grump. He's already such a funny little character, I would like to dress him up daily. Product was received for review. Post contains affiliate links.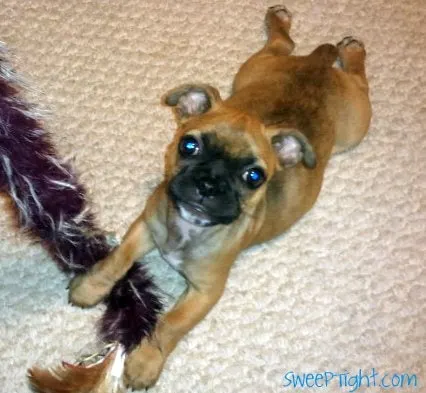 Dog Costumes from PetSmart
PetSmart has large collection of dog costumes. While browsing their selection I found several costumes that I could see our dog wearing. My first choice was Yoda (review coming soon), but the Spider also caught my eye.
The Spider is from the Martha Stewart Pets collection available at PetSmart. The costume is very well made and looks just like the picture. How it fits your pet is another story, of course. This one fits The Grump pretty well on his body, but the hood covers his whole face, so we have to leave that down. I think he looks darn cute without it!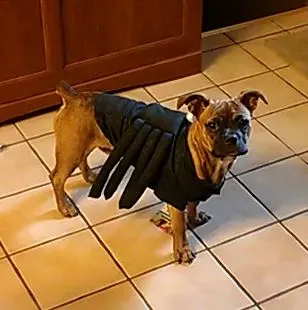 He's not used to wearing clothes of any kind, so it was not easy to get a good picture of him. He even throws a fit when we put a collar on him. Being that I spoil the heck out of him, this doesn't help. He needs to get used to wearing things! Especially with the cold weather coming, he's going to need a sweater. He already gets chilly and it's only fall.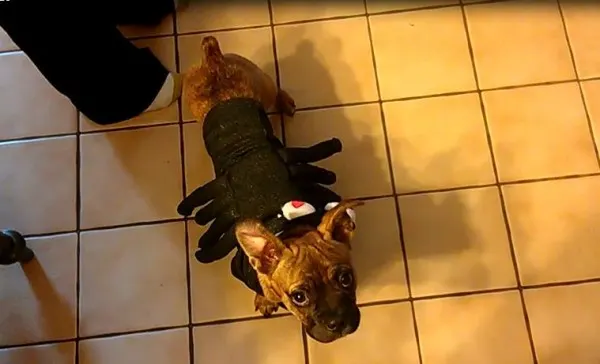 Sometimes putting a costume on your pet is a struggle. That's not the case with this one. Thankfully, it's very easy to put on and seems pretty comfortable once it's in place. I would never let him wear something that was not. Look at that face… I think he's ready for Trick-or-Treating!
Dress your pets up this Halloween! PetSmart makes it affordable! Make sure to check them out for all of your pet needs.