The Walking Dead is probably one of our favorite shows of all time. I know we are not alone, and you probably have a super fan on your shopping list.
Here are some gift suggestions that I think would make a great present for fans of The Walking Dead. This post is sponsored by Shopular and contains affiliate links. All opinions are my own.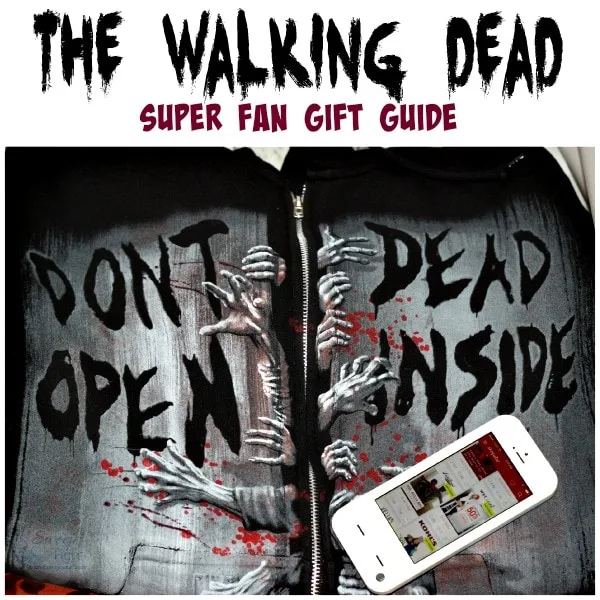 Obvious gift choices for a Walking Dead fan would be the series on DVD, video games, and action figures, but here are a few that I thought were slightly unique.
Gift Ideas for Fans of The Walking Dead
Tickets to Walker Stalker Con
Did you know that there is a conference for zombie lovers? This was one time that I was actually thrilled to see an ad appear on my Facebook wall.
Walker Stalker Con is a convention for horror, zombie and sci-fi fans. There will be seven events across the country.
Cast members from The Walking Dead will be at each one. See if there is one near you and get your ghoul-lover tickets! I am so SO hinting for tickets to their Chicago event.
Riding Boots
Everyone on The Walking Dead is wearing boots. Wet Seal has some really cute riding boots. These boots are made for walkers. Using my Shopular app, I was able to find a current coupon code for 50% off store wide.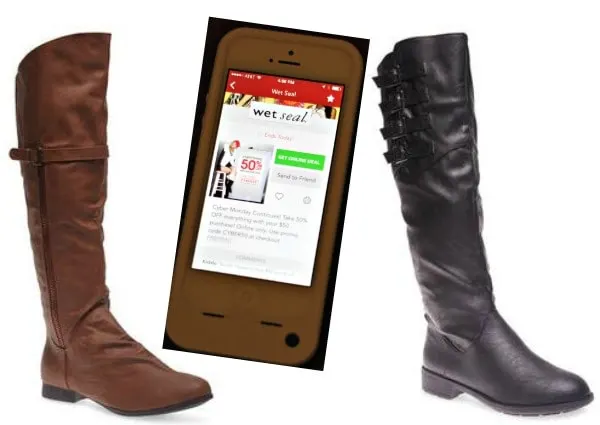 Wacky Wobblers
Funko Wacky Wobblers are cute collectibles for any fan of The Walking Dead. They seem to have most of the characters and would be fun to decorate a movie room or man cave.
Board Games
Test your friends to see who the biggest super fan is with The Walking Dead board games. I found a few at Walmart. My Shopular app also let me know of the great deals going on at the already affordable Walmart.
T-shirts and Hoodies
Seriously, every quote worth mentioning can be found on a piece of clothing. Check out the collection on redbubble.com. My favorite is "Tainted Meat".
Manly Bathrobe
This hooded fleece bathrobe from NewEgg.com could never be accused of being too feminine. I have to get it for my hubby who usually refuses to wear a robe. It says, "Dead Inside – Do Not Open" and is hilarious.
High Heels
For the ladies, check out these zombie high heels from Etsy. They certainly are not for chasing walkers, but they are hot!
Make sure to download the free Shopular app so you can check for deals easily. When you are out and about and find something you like, it's so easy to just tap the app on your phone to make sure you aren't missing a special deal or coupon code for that store.
Do you have any fans of The Walking Dead on your gift list? What do you think they would like?