The PeepHole Camera from Brinno allows you to capture a video log of visitors that you've had come to your door. I was sent a unit for review purposes. All opinions are my own. This is an innovative gadget to help provide increased door security.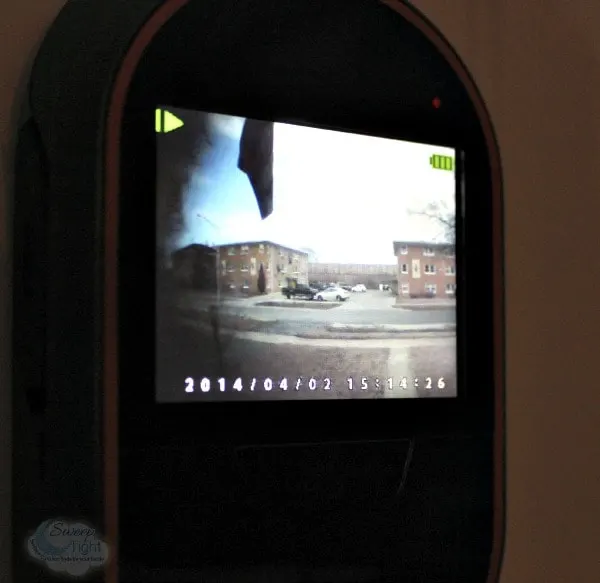 Beefing up Security with the Brinno PeepHole Camera
When our house was broken into the cops told us about a popular burglary scheme. The criminals knock on the front door first. If someone answers, they ask a random question or for directions or something non-threatening.
If you don't answer, they proceed to the back and break into your house. The police told us that this is a trending scenario around here and to definitely call if something similar to this happens.
We aren't sure if this is the way our burglary went down, but boy do I wish that we had had the Brinno PeepHole Camera when it happened.
I find myself saying "I wish" about a lot of things since it happened. Let this be a lesson to all homeowners — Don't wait for it to happen to you!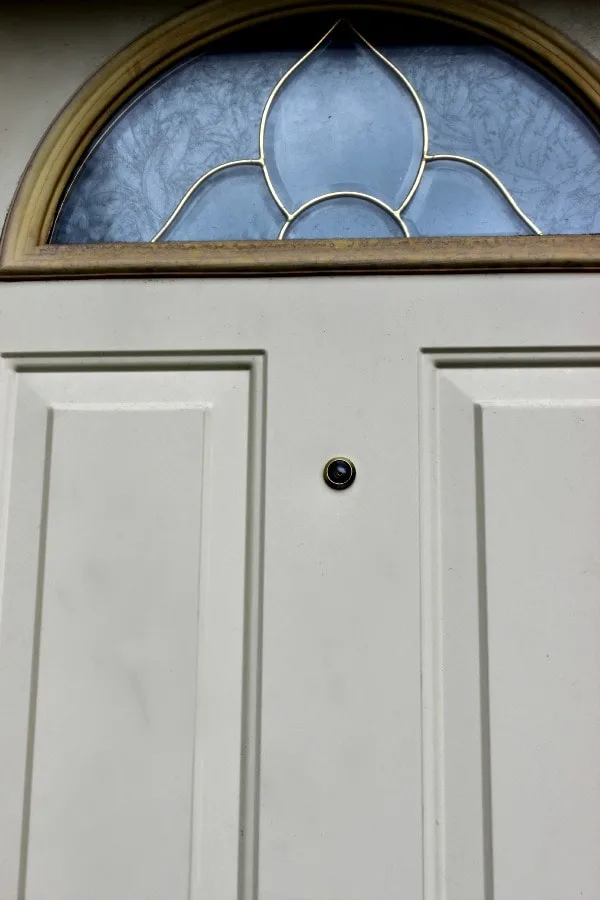 The Brinno PeepHole Camera was easy to install. In our case we had to install a peephole viewer into our new door. Mike had no problems just including the camera along with it.
From the outside of the door you cannot tell that there's a camera attached at all.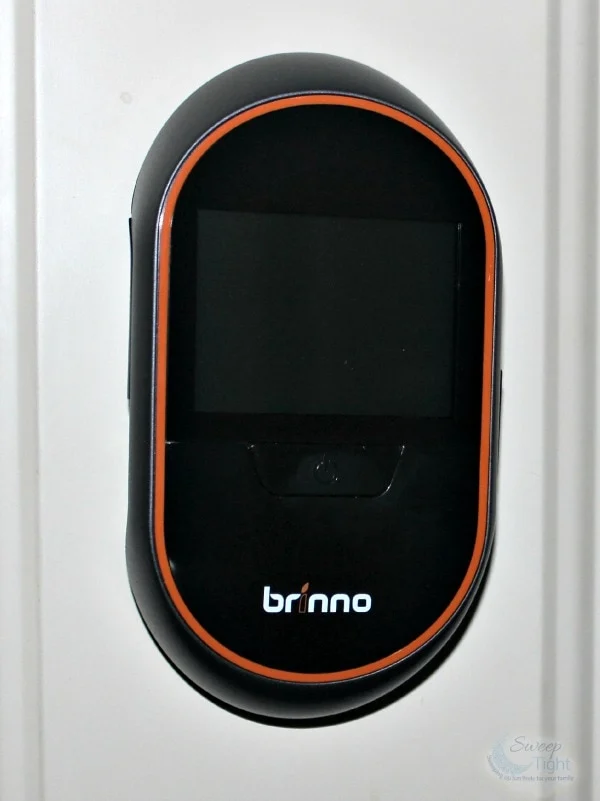 From the inside the camera is large enough to give you an easy view of the screen, but not too big to look awkward. At least in my opinion, I don't mind the look of it.
The screen is extremely clear and has a high resolution. It's extremely motion sensitive and records video whenever there is movement. It even caught the people across the street leaving their driveway.
It records the people walking by, the mailman and UPS delivery drop offs, and even me opening the door to get the mail.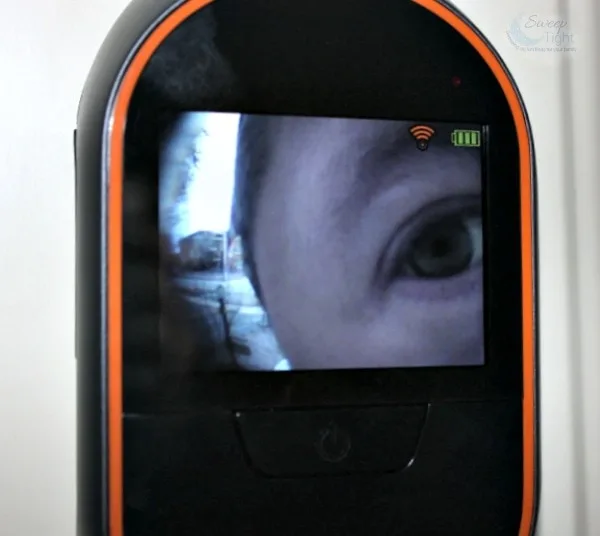 Our only issue is that we have a flag right above the door. The flag waving triggers the sensor and causes way too many videos to record. That's how sensitive the camera is. It doesn't miss a thing!
It's pretty easy to operate and there are only a few buttons to press. The side buttons do so many things that I haven't even mastered yet. But, I know how to replay the videos from the day and that's so nice to be able to come home and do.
I am happy to report that there have been no suspicious characters so far. Aside from my hubby's eyeball in the pic above. 😉
If you are looking to increase your security I would consider a Brinno PeepHole Camera an excellent addition.
Check out their site for more info and other impressive products.
Would you like to see who comes to your front door?