I have been in a spring cleaning frenzy, and then got into my truck and realized my work was not done. Thanks to Husky Liners, this job was super fast and easy! I received these great floor liners in exchange for my honest feedback. This post also contains affiliate links. All thoughts and opinions are my own.
Spring Cleaning… Don't forget your vehicle!
Wherever you are, I bet you do a number on your vehicle floor. Here in Chicago, this season has us tracking in a number of nasty elements into the truck. From street salt to manure, we sure test the limits of our floor mats!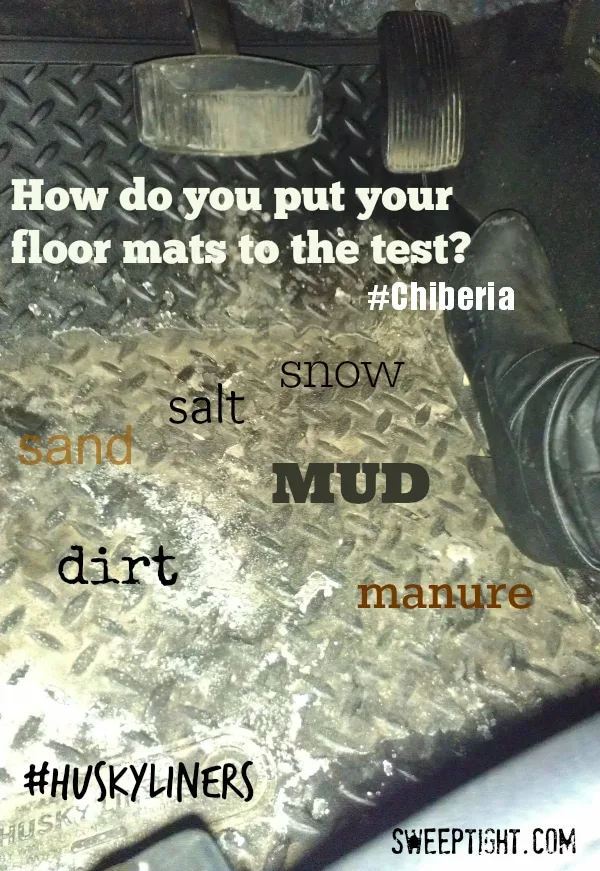 What sort of things end up on your car floor? A few years ago, I could've said: baby vomit, partially chewed food particles, spilled milk, and a number of other gross kid excrement.
Now that the kids are older, the mess surely hasn't gone away, but we have different versions of messy to deal with.
Plus, I'm desperate to get back outside for a good run. I miss the trails so much! So, I just forget about what I may step in and go…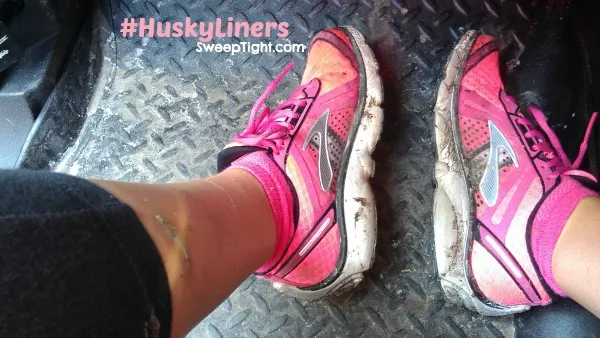 Well, thanks to Husky Liners, cleaning is a cinch. It takes just a few minutes to hose all the liners down and throw them back in the truck.
They are durable, affordable, and fit perfectly! (Initial installation takes only about 10 minutes.)
Tips for Spring Cleaning your vehicle:
Start at the top and work your way down. Wipe down the dash, steering wheel and seats before cleaning up the floor.

If you have cloth seats, vacuum them. If you have leather or a synthetic version, just wiping them down should do the trick.

Change your cabin filters. It's super easy and keeps the air nice and fresh! THIS IS A MUST IF YOU HAVE ALLERGIES!
Get floor liners! If you don't already have some sort of floor mats, I highly suggest getting Husky Liners that are super easy to clean.
Wash the windows. Forget all those pricey glass cleaners that all brag about being streak-free. Simply fill a bucket with water and a couple drops of dish soap. Use a sponge to wipe down your windows and then dry with a clean towel. This takes just a few minutes and you're left with sparkling glass that looks like you just put it through your dishwasher. 100% streak free and cheap!

Shopping at HuskyLiners.com is ridiculously easy. Simply enter the make and model of your vehicle and see all the compatible products. No sorting through a ton of products only to find something that doesn't fit!