I didn't even know vehicles have cabin air filters until partnering with FRAM and Collective Bias to bring you this post about changing your car's filters.
How Fresh is the Air in Your Car?
If you or any of your family members suffer from asthma or seasonal allergies, you are probably feeling the beginnings of allergy symptoms already or starting to mentally prepare for what's right around the corner.
In our house, we change the filters on the furnace regularly, vacuum, dust and wash surfaces often to reduce allergy and asthma symptoms. I had never even thought about the air in my car! Which is just stupid because we spend so much time in it!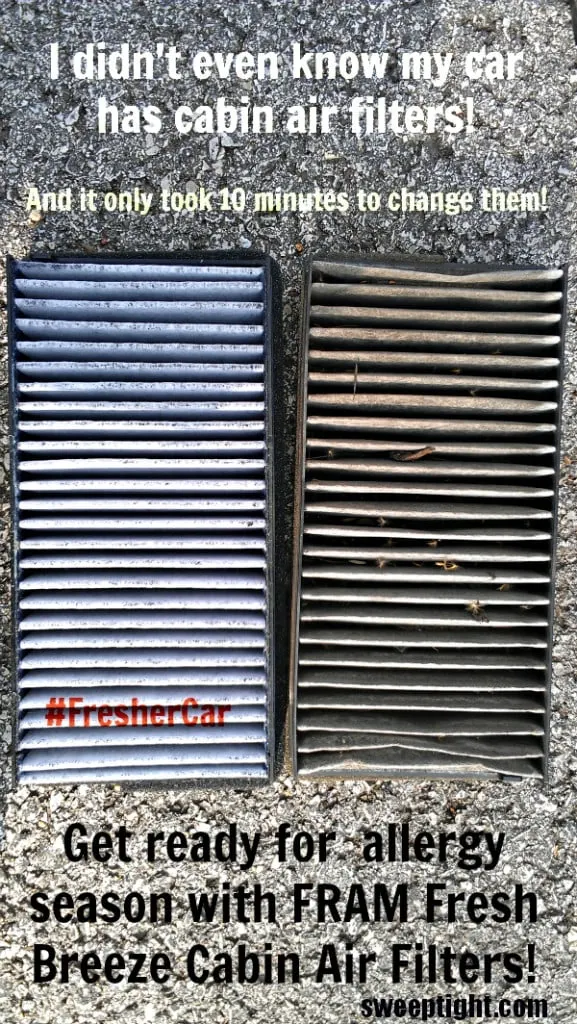 FRAM Fresh Breeze Cabin Air Filter
I changed the filters all by myself! It was super easy and really nothing to brag about but I'm a girl and I'm going to be proud because I did car stuff. 🙂
After watching the how-to video on the FRAM website, I was confident this would be pretty easy. However, I'm not a fan of sticking my hand in a dark hole, so I wore a glove for that part. lol As you can see in pic #7 below, this project was pretty idiot-proof. The filters are labeled very clearly so you won't put them in upside-down or backwards.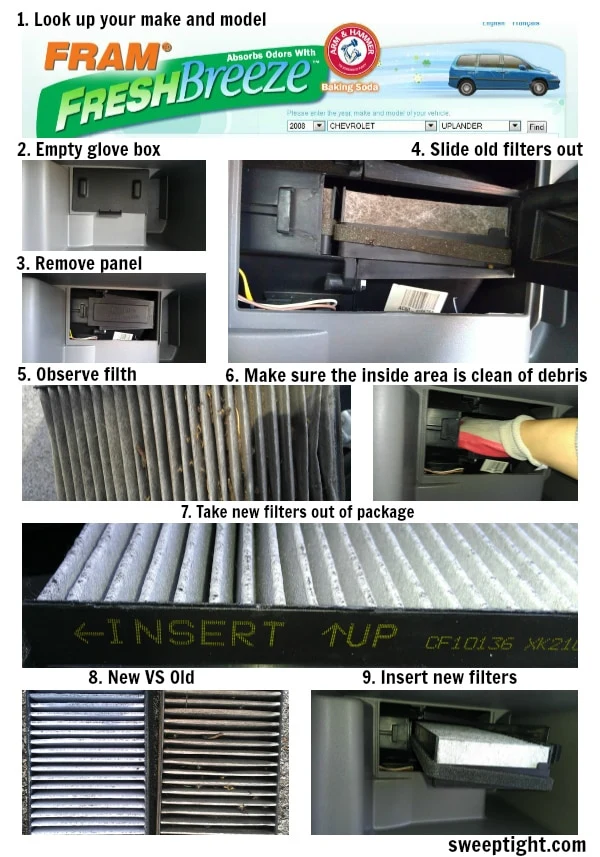 This whole process took ten minutes! Yep, ten minutes. It was super simple and I can't believe the results! The air in my car is noticeably fresher and cleaner. Did you know the air inside your car can be dirtier than the air outside? FRAM Fresh Breeze uses Arm and Hammer baking soda to preserve freshness while trapping dust and allergens.
I was able to find these filters at the Walmart by my school. You can see my whole shopping trip here. Check the FRAM website to see if you can have a #FresherCar in just ten minutes! You can even share your gnarly before and after pics on the FRAM Facebook page for fun too!
Disclosure: I am a member of the Collective Bias® Social Fabric® Community. This shop has been compensated as part of a social shopper insights study for Collective Bias® and FRAM #cbias #SocialFabric All opinions are my own.