Here is a great way to organize your garage. We have no basement for storage, so most of the things that people could throw in their basement… end up in our garage. Since we have a 2 car garage, there is a lot of space in there!
However, we don't want to be those people, who never actually store a car in their garage. I was SO excited to be able to receive and review a product from Saferacks that solved my storage problem.
Saferacks Makes Garage Storage Easier
Garage storage solutions can be tough. We have gone through a variety of shelving, some of it was plastic and flimsy looking, some of it was giant, metal and rusty hand-me-down, but all of it just didn't seem to look very nice.
Saferacks offers a variety of garage storage solutions to fit just about any sized garage, and the white finish is strong, but looks clean! The racks are meant to mount from the ceiling of your garage, using all the space above your car that you don't even realize should be in use.
They offer installation services or you can go for the DIY installation. We decided on the DIY version – and after a little frustration finding studs, had the Saferack installed in just a few hours (seriously – had we been able to find the studs, it would have been a lot less time!).
Once installed, the 4'x8′ rack that we received is made to hold 600lbs. You can install one or more – whatever space you need!
So, first the embarrassment… I realize it doesn't look too bad, but you are missing the second layer of crap that is behind me… and blocking us from parking in the garage.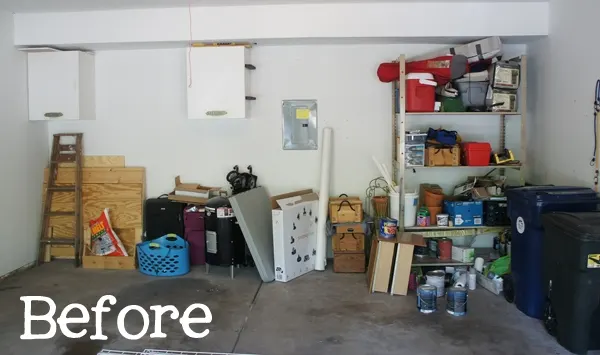 With the Saferack installed, we were able to move most of the stuff out of the way. I didn't even have enough stuff to fill it up! I need to get shopping I guess. 🙂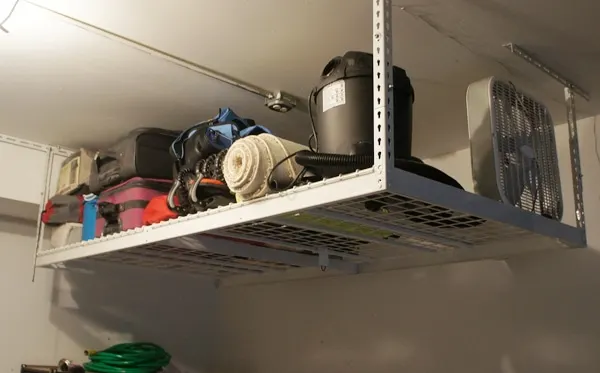 We did keep some things down near the floor because I wanted to get at it easily (paint, brushes, hand tools, etc). And, because my hubby has no place for a man-cave… we added a car poster… good enough, right?! (I know, I know, it is something we need to work on.) It feels so much better to walk in and not have to LOOK at all of the mess.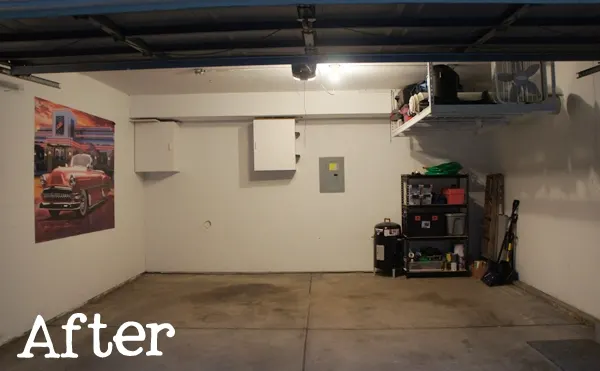 Of course, here is the most important part…. 2 cars! TA DA! Just in time for a nasty storm tonight, thank goodness!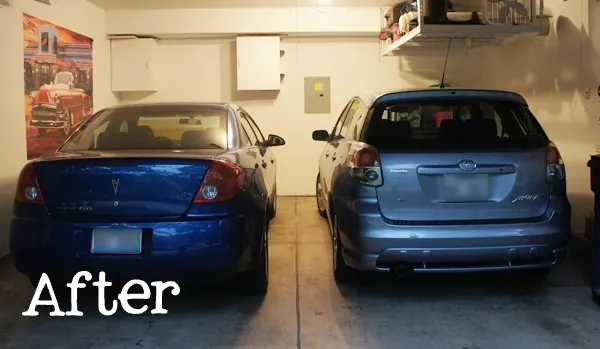 Check out the deals at Saferacks today to get yourself organized – the one 4'x8′ rack was enough for us, but we have time to put up more if we need it at some point.
I would recommend having a "buddy" to help you install, but for the most part, there wasn't too much heavy lifting. Don't be afraid to jump into the project, but like I said… just in case, they have people who can install it for you. 🙂
Could you use a way to organize your garage?