This post brought to you by Biz Stain & Odor Eliminator. All opinions are 100% mine.
We took the Biz Challenge to see if it could remove a grape juice stain. This was my first time using Biz, and I was excited to see how well it would work as a stain fighter.
Taking the Biz Challenge with a Grape Juice Stain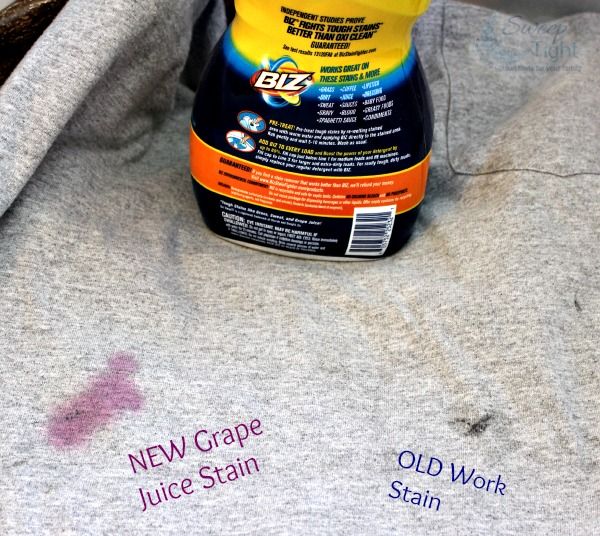 Since no one had actually spilled anything recently (which is rare), I purposely poured grape juice on one of Mike's work shirts. His work clothes always come home with stains. Some of them are caked with cement-like substances that I don't even try to get out.
I allowed the grape juice to dry and thoroughly soak into the fabric for a true test. I then applied Biz to both the grape juice stain and the old work stain. Following the instructions, I let it soak for about 15 minutes. I had zero expectations for the old work stain. Like I said, the chemicals Mike works with are usually impossible to remove, and the stain was probably years old.
After allowing the Biz to sit on the stains, I threw them in the laundry. I added my normal detergent and some Biz as directed. You can add Biz to all of your loads for added stain-lifting.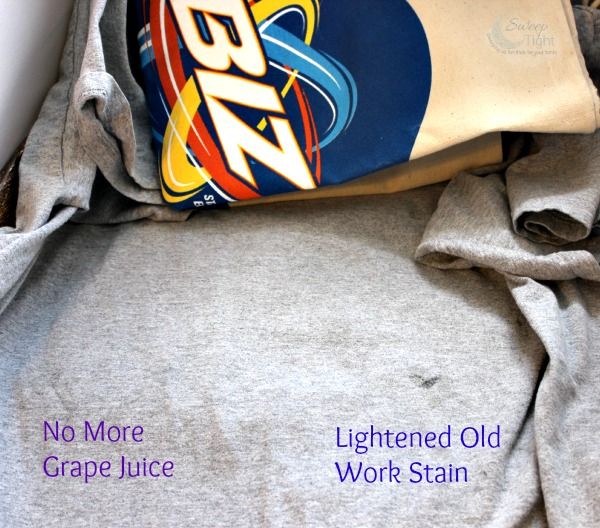 The end result was quite amazing. There's zero evidence of the grape juice. I also think the old work stain was lightened a little bit. I was happy that the old stain was there, otherwise I would have completely forgotten where the grape juice stain had even been!
Biz contains more stain fighting ingredients and the results are clear to me after completing the #BizChallenge. Biz is fully formulated to fight all four types of stains: Protein-based, Ink/dye-based, granular-based, and just clothes in need of brightening and whitening.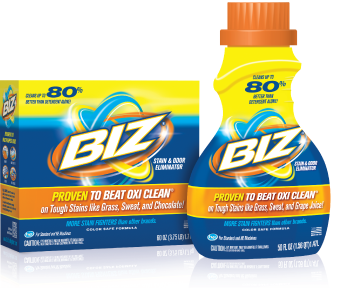 Biz has a new logo and color scheme. It's bright and eye-catching, so it should be easy for you to spot on the shelf!
Try it yourself and see where to buy Biz. Also, save $1 on Biz. Make sure to follow them on Facebook and share your results!
Have you ever tried Biz? What's the toughest stain you have had to remove?