This year has been filled with home improvements. After deciding to stay here instead of building a house, our mission is to fix our place up as much as possible.
Because the list includes quite a few items in the backyard, I jumped at the chance to receive the new Sun Joe SPX3000®-XT1 XTREAM Clean Electric Pressure Washer in exchange for my honest opinion.
Sun Joe launched the SPX3000 Xtream this summer. It delivers more power (2200 PSI Max) than the previous pressure washer model.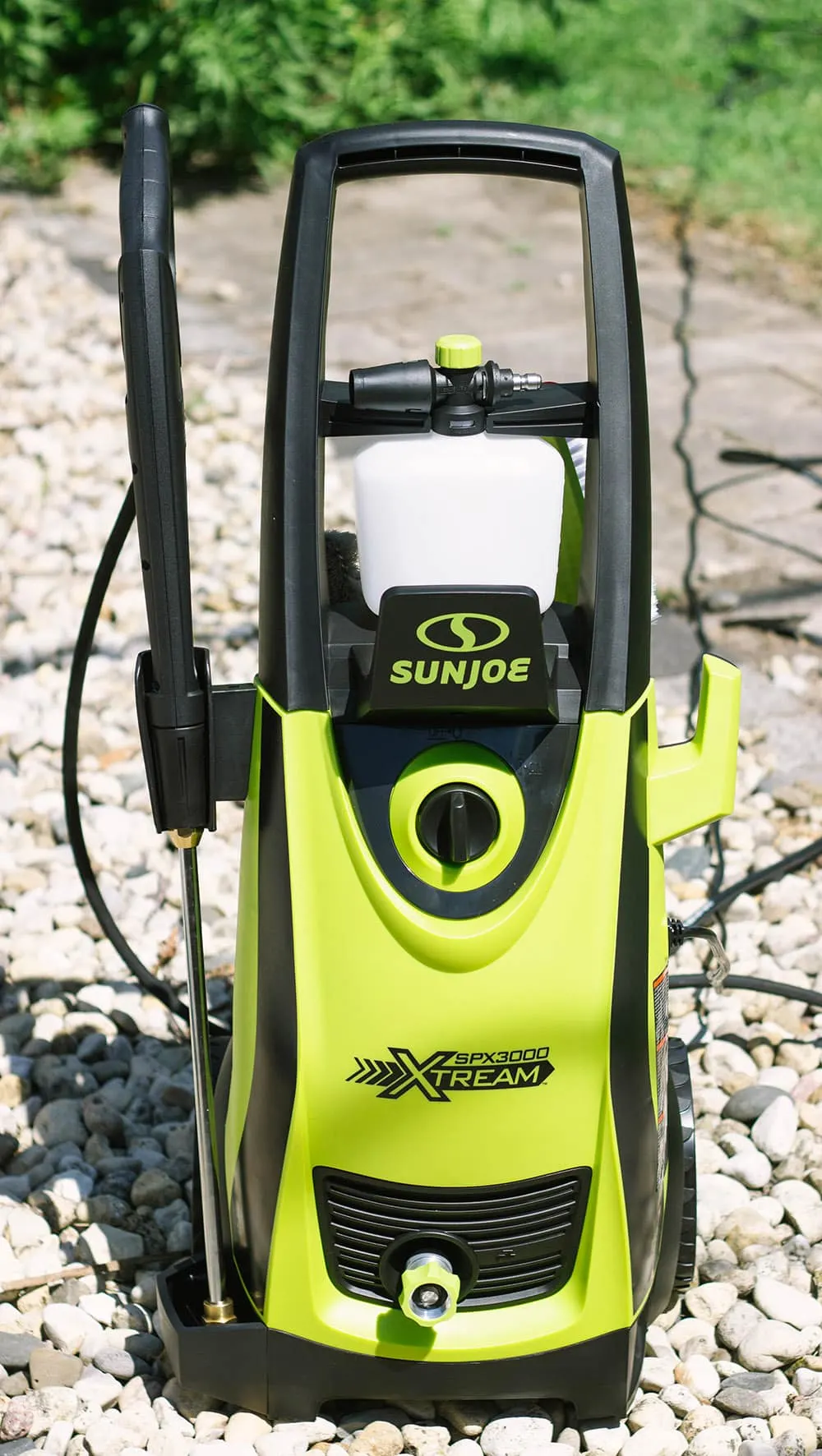 Sun Joe SPX3000®-XT1 XTREAM Clean Electric Pressure Washer
The new pressure washer arrives in a box similar to the older model. It's easy to assemble within minutes, and be on your way to some serious cleaning.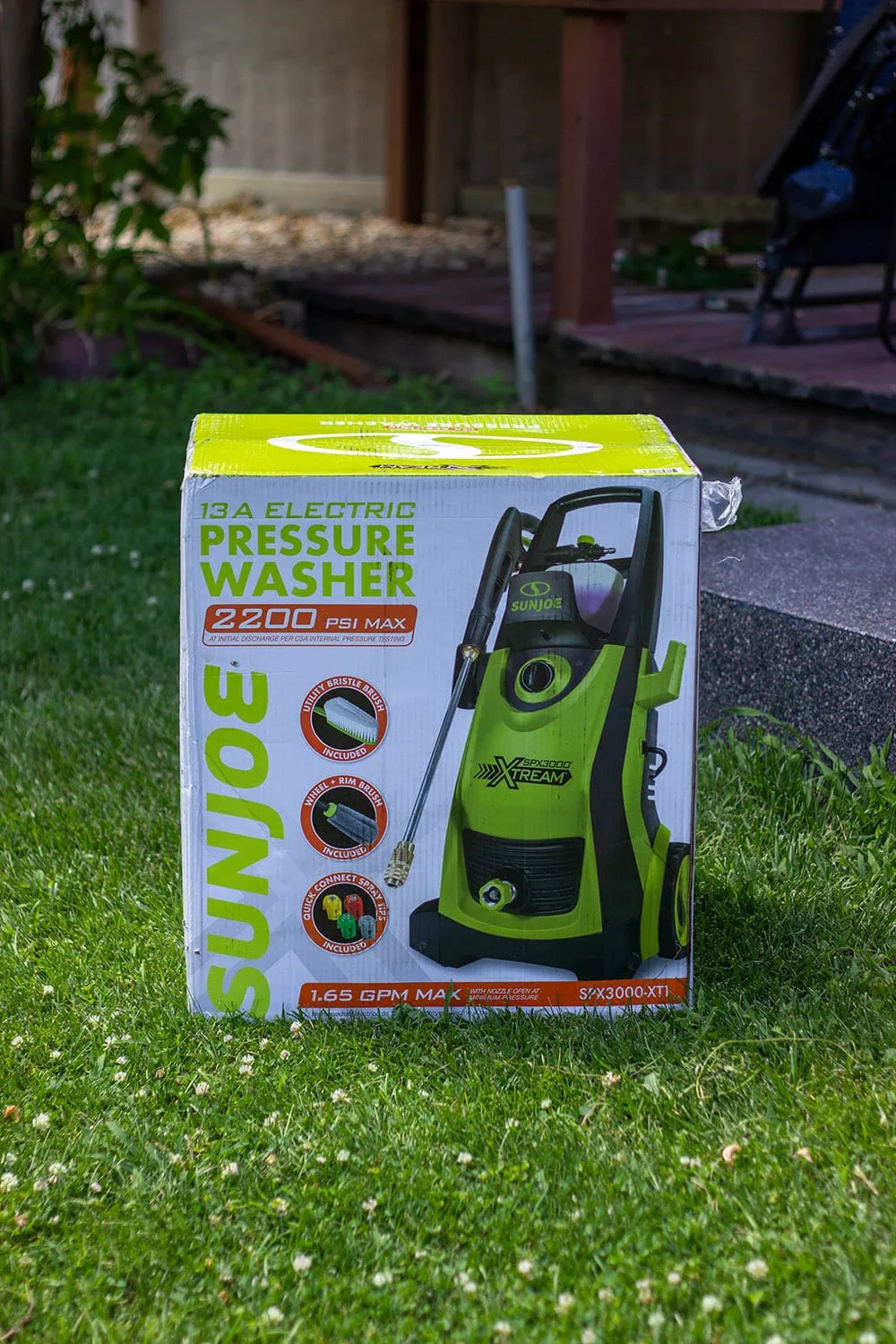 The box contains four quick connect spray nozzles so you can easily adjust the water stream, a utility brush, and a wheel & rim brush attachment.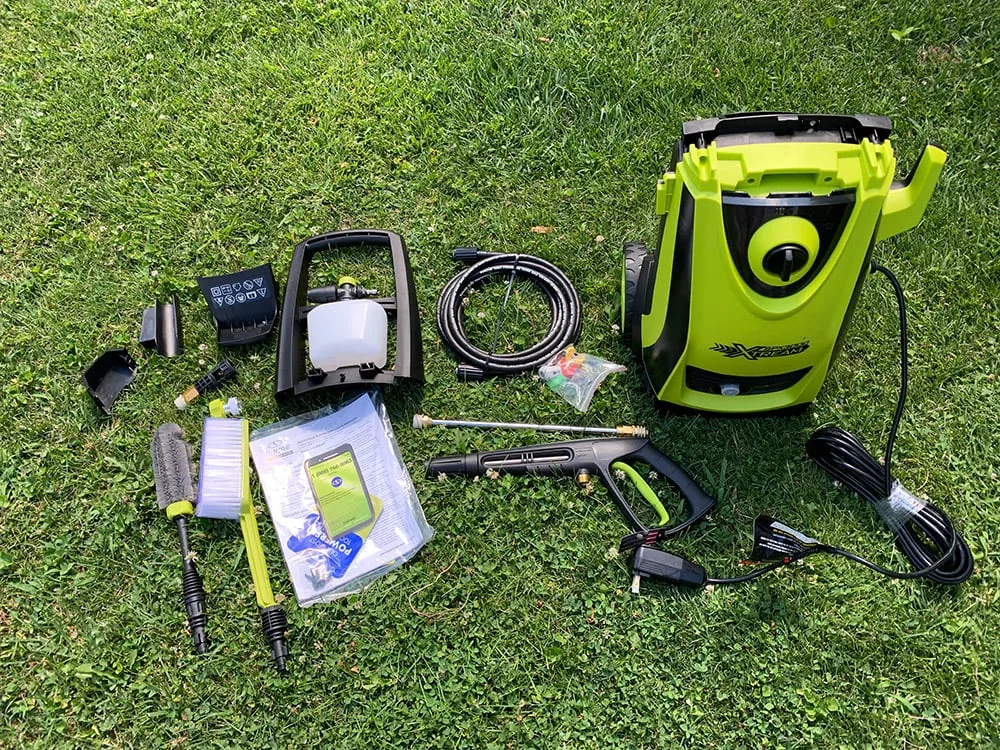 This is an electric pressure washer with a 35-foot power cord and a 20-foot water hose. The unit is light to carry around the yard and I love that it doesn't require oil changes or gas — two things that typically cause me to opt out of power washing completely.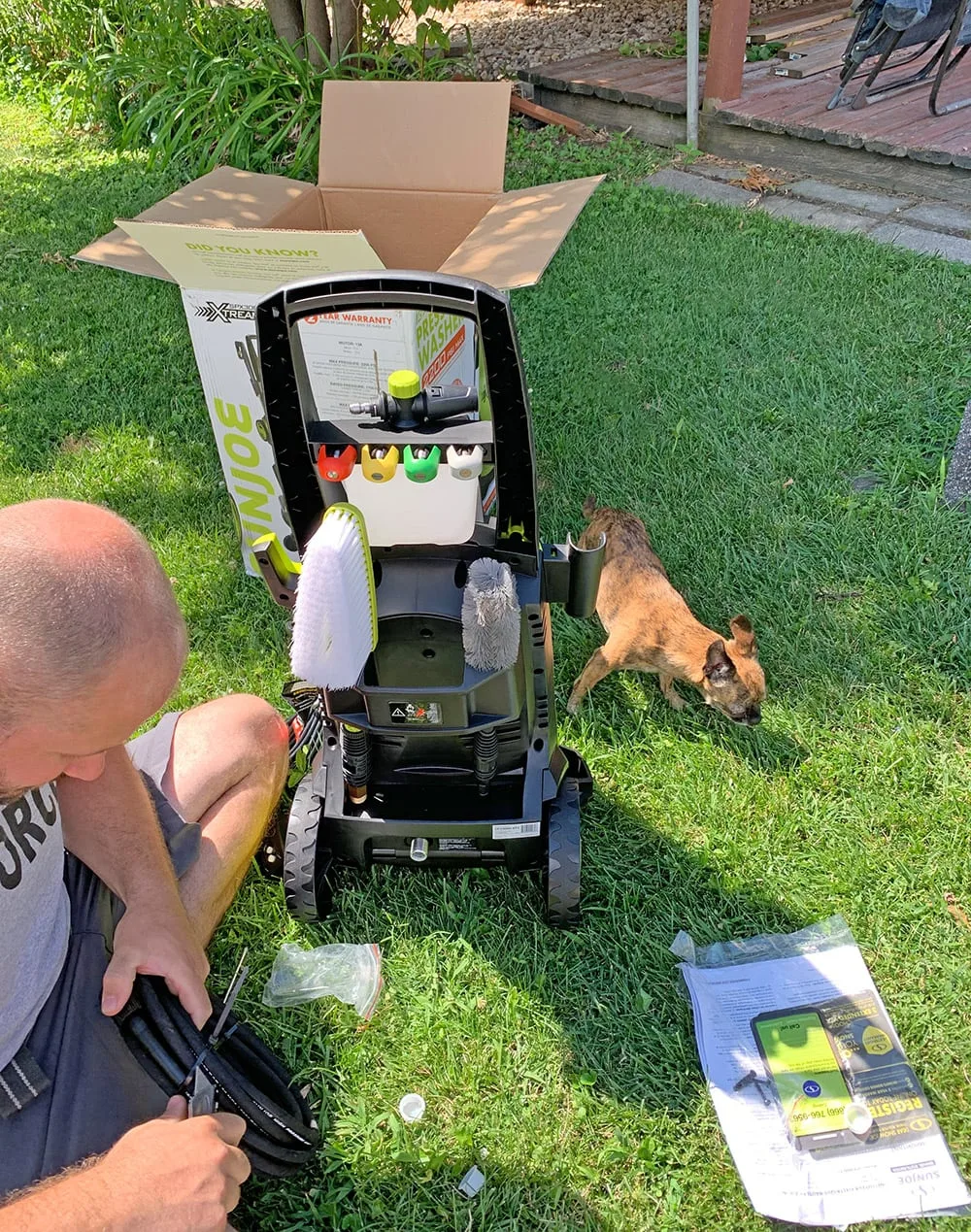 Mike and the Little Bits had the pressure washer assembled in no time at all. Onward to start checking off the extensive to-do list in the yard!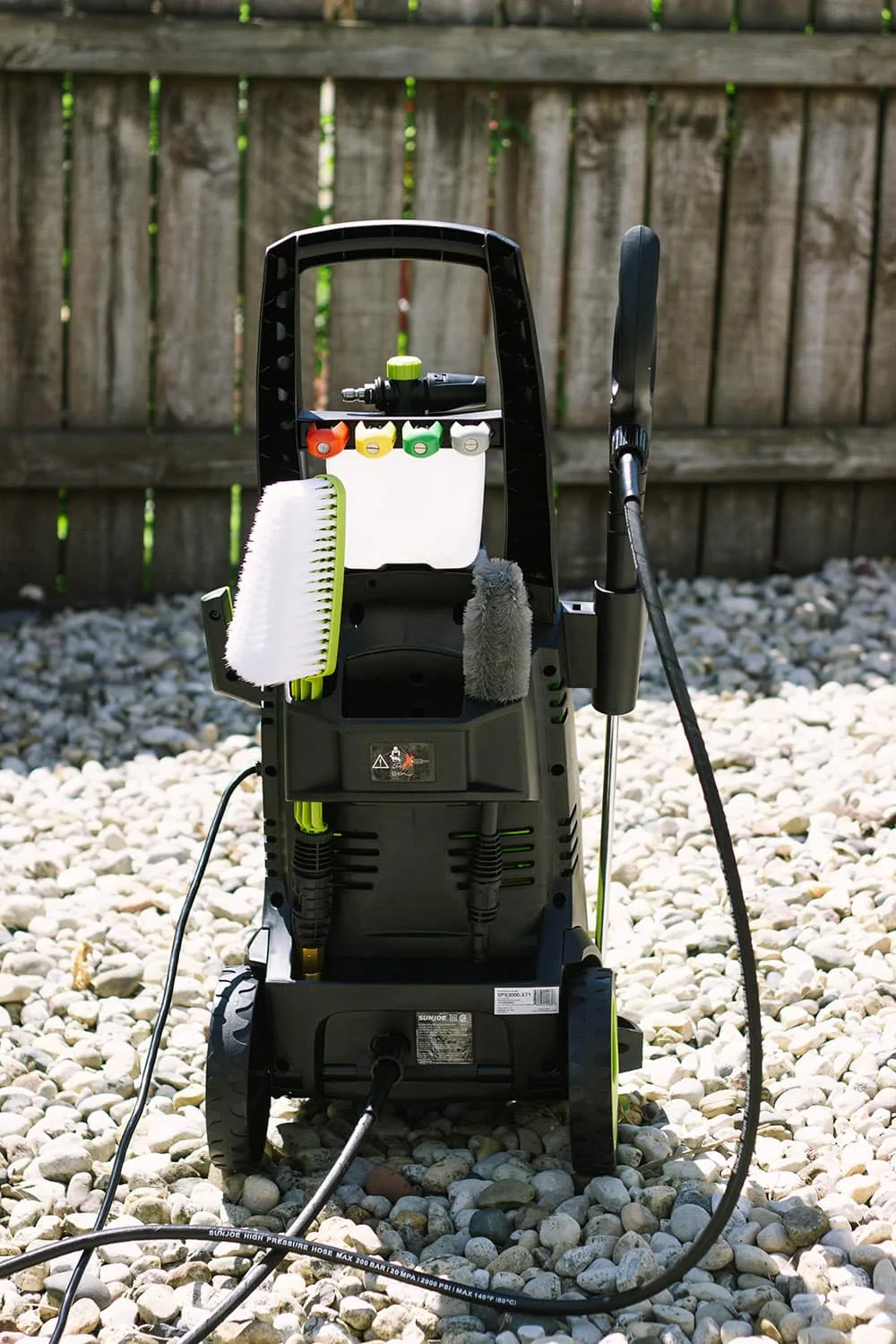 One of the first big yard projects for us in the fence. On one side of the yard, we had to replace most of the fence, but we are trying to buy a couple more years on the other side.
A fresh coat of stain should make a huge improvement since this part of the fence is still standing quite strong.
Of course, it's wise to thoroughly pressure wash the fence before staining. You can see in the pictures below, the left side is after washing and the right side is before.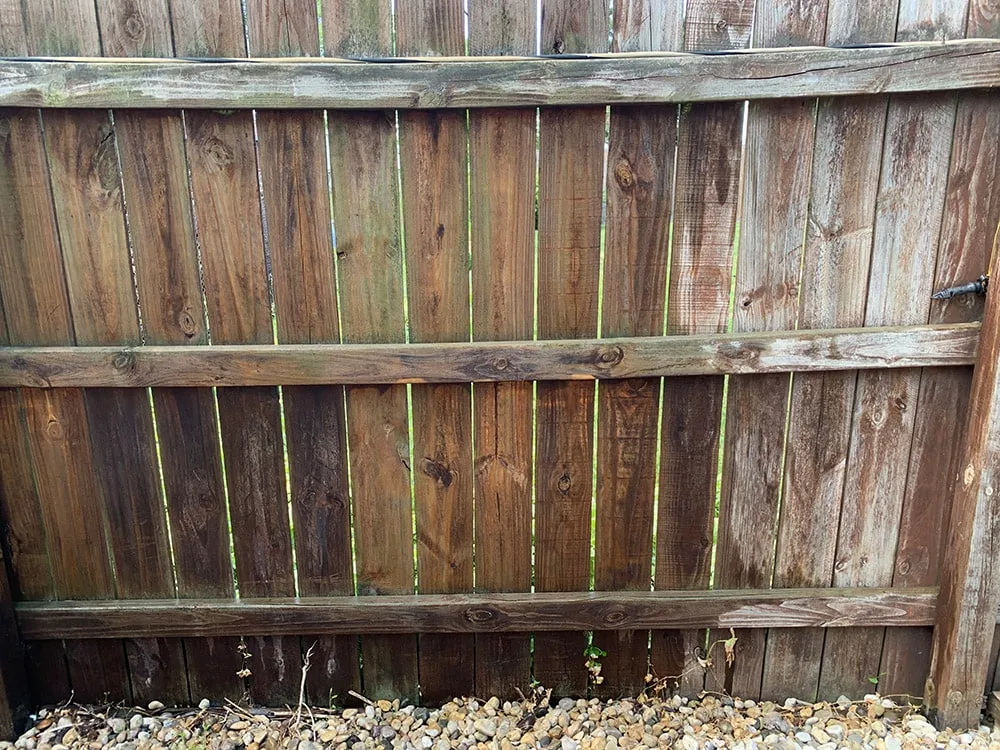 Honestly, this is one of those chores that's quite satisfying because you can see results with each spray. It's almost like drawing with the pressure washer hose as it dissolves away dirt and grime.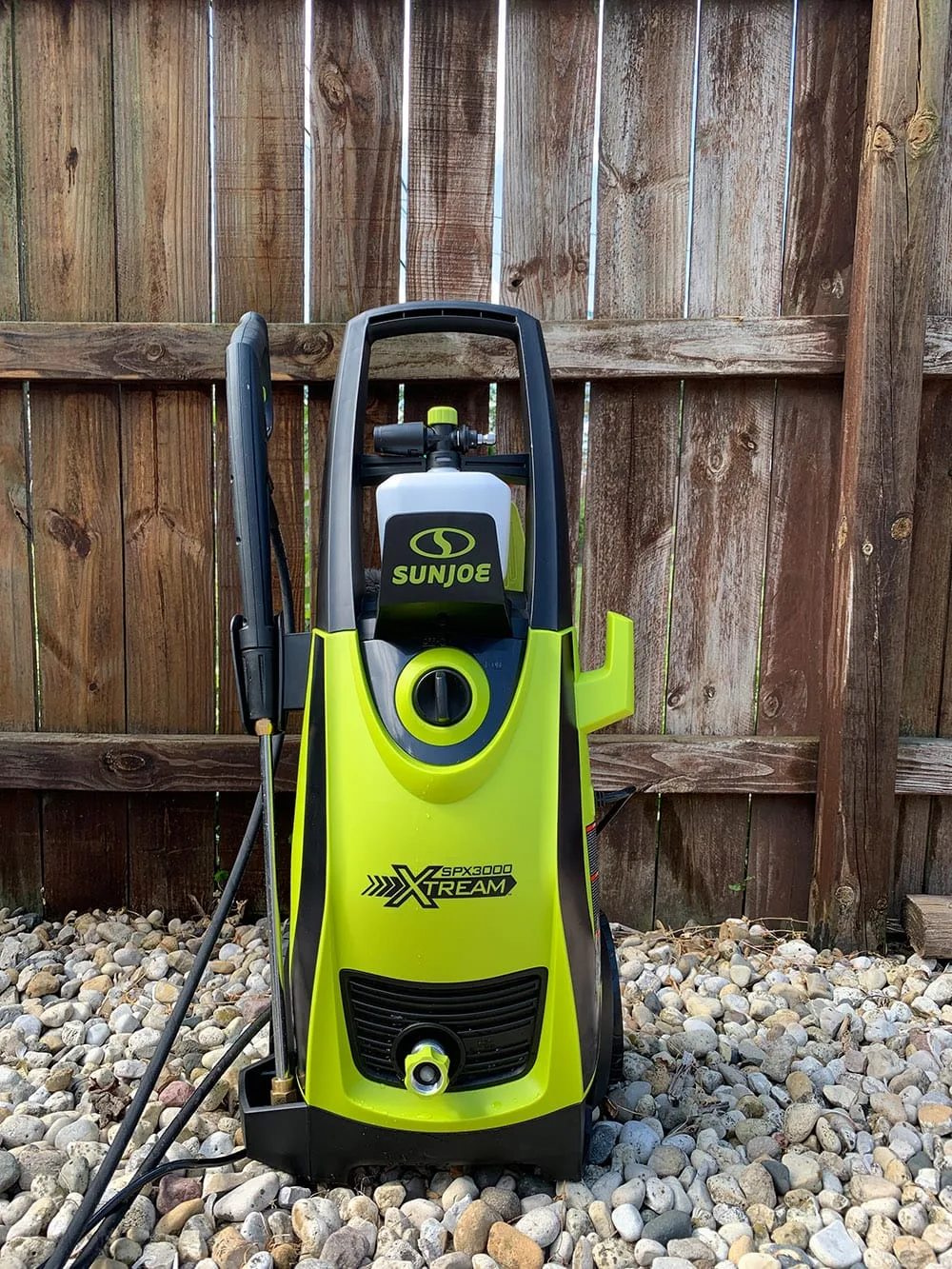 There are many more yard items to tackle after the fence, and the Sun Joe will certainly help us with many. Yes, this model is more powerful, which is useful in many cases, but you also have the option to change the nozzle for a gentler stream for other projects.
Wash the car, the porch, the deck, the boat, the side of the house, and so much more!
Stay tuned to see which other new backyard gadgets I received from Aqua Joe!
Click to read more about the Sun Joe SPX3000-XT1 XTREAM Clean Electric Pressure Washer | 2200 PSI Max.