The DYNATRAP Insect Trap is going to get me more relaxing yard time this year. I might be well into adulthood, but one winged creature buzzes by my ear and I might as well be five years old. I can't even control the sounds that come out of me when a flying insect gets too close. This is a sponsored post, but all opinions are my own.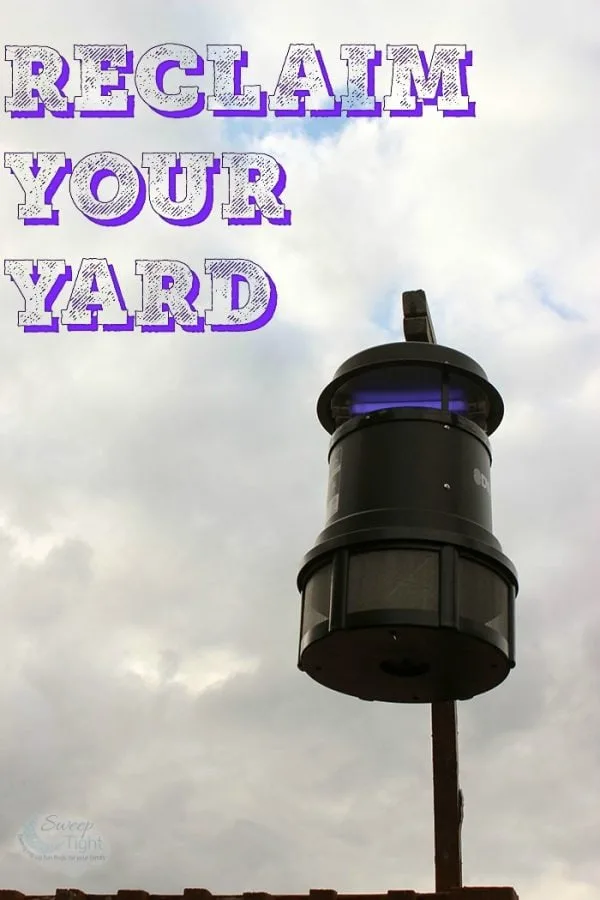 DYNATRAP Insect Trap – Reclaim Your Yard
Our backyard is the best part of our house. It's a big yard with lots of space, a pool, and a large deck. Everything needs a little work, but overall, it's the best place to be during warm weather. However, bugs keep me in the house. It's embarrassing to admit, but it's true. I have this irrational fear of stinging creatures. I don't even have a legitimate excuse, like an allergy, to hide behind. I am just a wimp. Some people fear snakes or spiders. I have a paralyzing fear of wasps.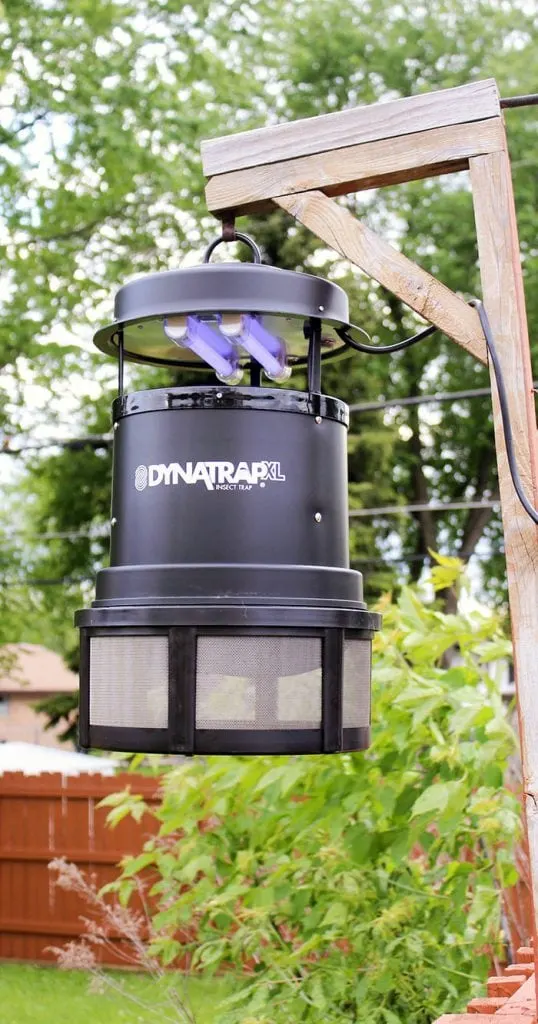 Enter the DYNATRAP Insect Trap. This is not a buzzing insect zapper. It's a trap that attracts insects and quietly traps them. It's a backyard game changer.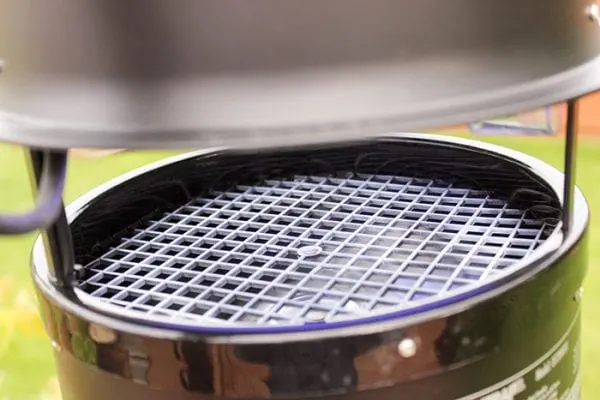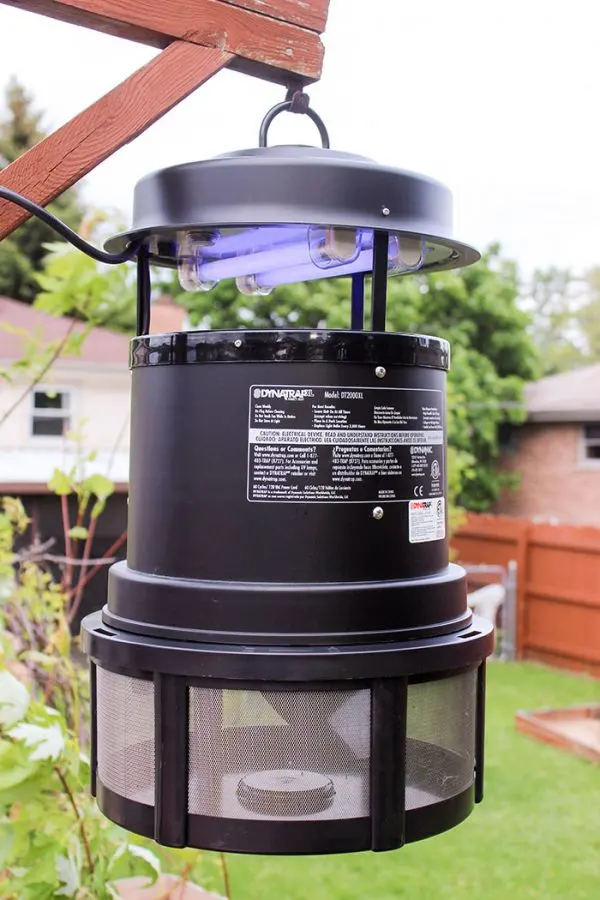 I am not going to lie, when I first looked at the box, I felt like the DYNATRAP was a murderous device. After brief thought, I got over it! As much as I am an animal lover, that quickly dies when it comes to insects. Mostly because there are so many of them to the point that going outside is brutal, and they can carry disease. Mosquitos can make humans and our pets extremely sick, and they are a real problem around here. The DYNATRAP targets females to help end the mosquito lifecycle.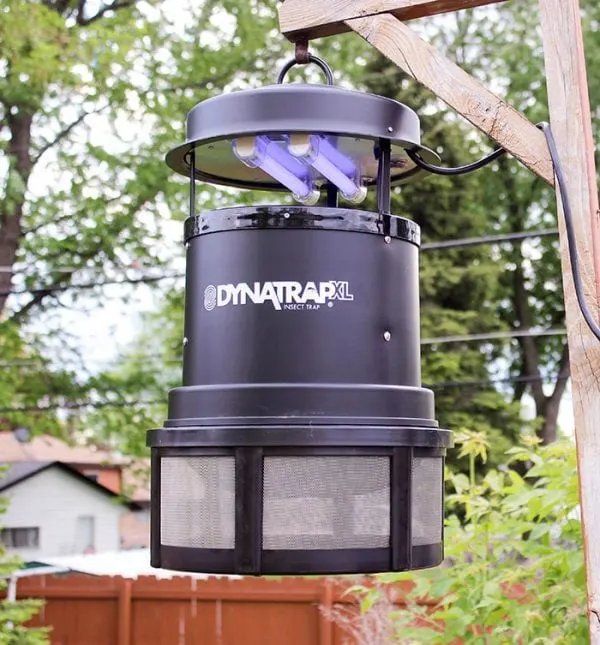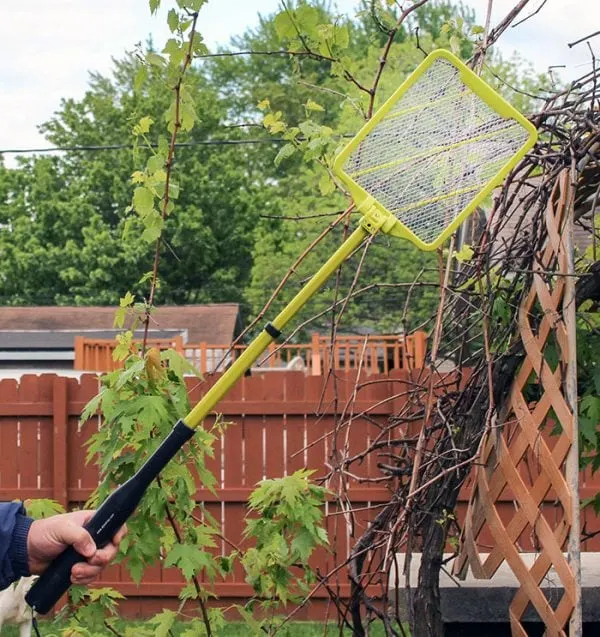 I asked Mike to set up the larger DYNATRAP Insect Trap that we received. It was funny because he took it out of the box and said, "It's ready." For some reason, I thought there would be a little assembly required. But, all you do is plug it in. You can hang or mount it if you choose. Then plug it in and run 24/7 throughout the season. It's so quiet you won't even know it's working until you empty the basket.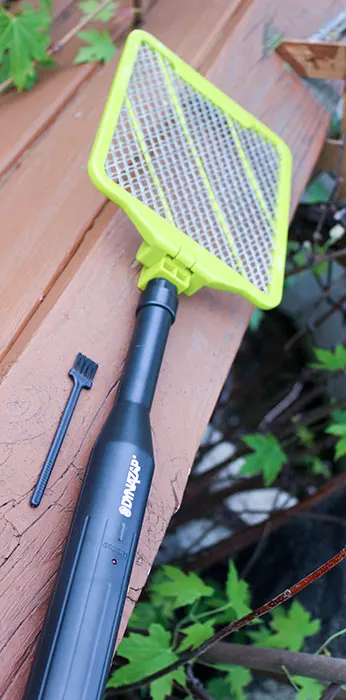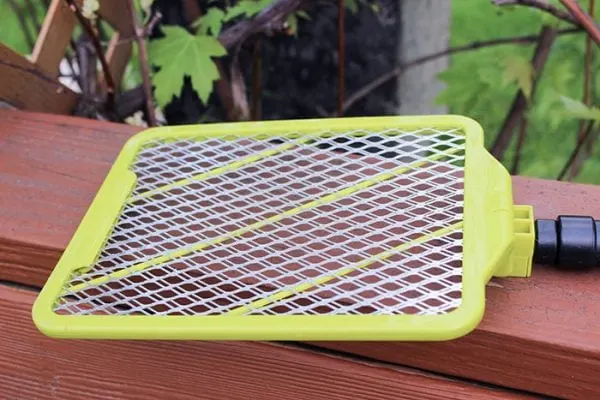 There are several DYNATRAP products to help you reclaim your yard. The DYNAZAP is a supercharged flyswatter. The wand extends up to three feet and zaps the buggers in the air. Please do not be like my husband and touch the swatter. Seriously, men.

DYNATRAP Insect Trap on QVC!
Exciting update! DYNATRAP will be featured on QVC the day of the party! You know what that means — major specials! It's the perfect time to arm your yard for the whole season. Grab one for Dad this Father's Day, too!
Have you heard of the DYNATRAP Insect Trap?