Screen doors have been getting a lot of use lately. Not sure where you live, but in the midwest – this summer was HOT and it was ok to have the house closed up with the air conditioning on. This fall on the other hand, has been pretty amazing so far!
In our new home, we are not sure what happened to the screen door (except that it was missing) – so we were on the hunt for something so we could enjoy the amazing weather this fall! Product received for review. Post contains affiliate links.
Plisse Retractable Screen
We found the retractable screen door solution, and thought it would be great for our lifestyle. It allows for us to hide the screen away when we want to just look out the giant door we have in our living room, and yet pull it out so we can let in the breeze from outside.
I was given the chance to review a retractable screen door from Plisse – each door is custom, so we had to take measurements, VERY specific measurements so all would work for our space. Doug the Screen Guy at Plisse was more than willing to help me with measurements.
It took a couple weeks to build and ship my door, and as soon as it arrived we opened the package and got to installing! With a couple tools of our own and tools available inside the box – we were able to install the door in under an hour.
The instructions were easy with color coordinated dots, only a couple pages of instructions, and only one size of screw.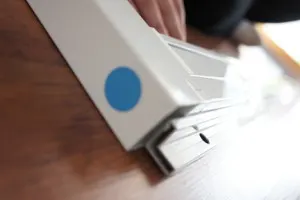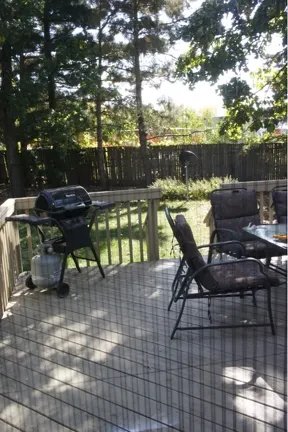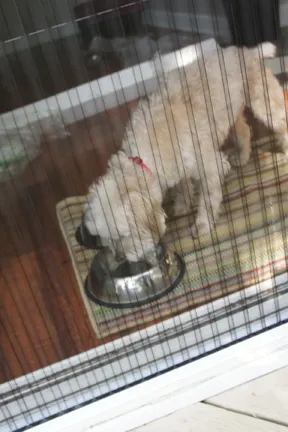 Once we got it up, we sat down at our patio table to appreciate our amazing skills 😉 And left the doggie inside because he tends to bark at the neighbors So far – I LOVE the retractable screen door, it will be out of view when we do not need a screen, leaving our window to be great view of our big backyard, keeping the screen put away and out of the weather.
It will be available for our use when we want to enjoy the weather and keep the bugs out (and the dog in). Plisse (and Doug the Screen Guy) made it easy to get the custom door for my space and were more than happy to help when I had questions.
You can find out more at the Plisse Screen website, they have solutions for many kinds of doors (double doors, front doors, porches and patios, window screens, screens for the RV, and more) take a minute to check out their gallery, and finally – you can place an order for your new door.