Dog food is about more than nutrition, it's also a way to show your dogs that you love them. Our dogs are our babies. We don't have children, so they really are like our kids. Sponsored post.
As most of you might know by now we have two dogs – Hilo, our big White German Shepard, and Grump, our little Pug/Boston Terrier pup. Finding the best dog food for them is a priority for us. We want them to have the proper nutrition, as well as tasty food that they enjoy.
Hilo pretty much eats to live and Grump lives to eat. Hilo enjoys food, don't get me wrong, but Grump LOVES food. He just can't get enough of it. That makes it even more fun to feed him.
His little eyes just light up when he gets a taste of something extra yummy. As you can see in my first Cesar post, both dogs flipped out over Cesar Cuisine.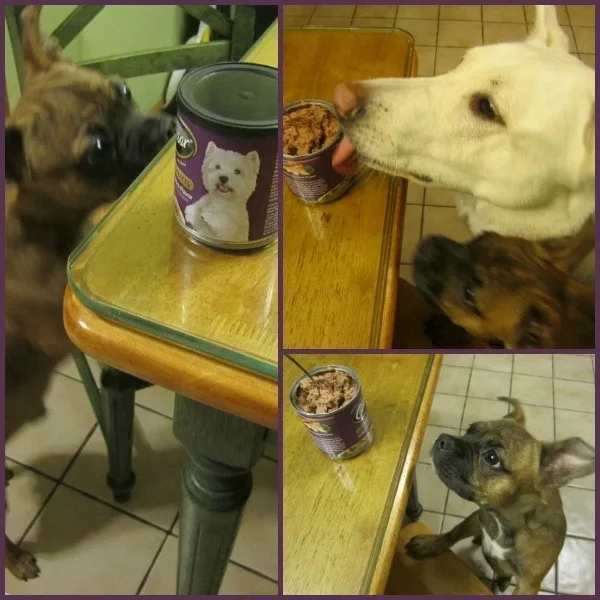 See how blurred those photos are? That's not my camera, that is how excited that the dogs get at the sight of the Meaty Selects container. They move so fast that it's impossible to get a steady picture of them! I have tried several times and it just doesn't happen.
Cesar Meaty Selects dog food is the ultimate treat for both of our guys. I swear it's like the equivalent of humans going out for a steak dinner. They come in a convenient can with a resealable lid. This works out so well, since I only give them a little bit at a time.
As soon as that lid comes off, the dogs go bananas! The aroma just makes them wild. We usually do not serve both dogs the same food, but how can we deny either one of them Meaty Selects?!
Since Grump is still a puppy and Hilo is quite larger, Grump normally eats food for small dogs and Hilo has food for larger breeds. However, they both equally enjoy their Meaty Selects and lick their bowls clean in seconds!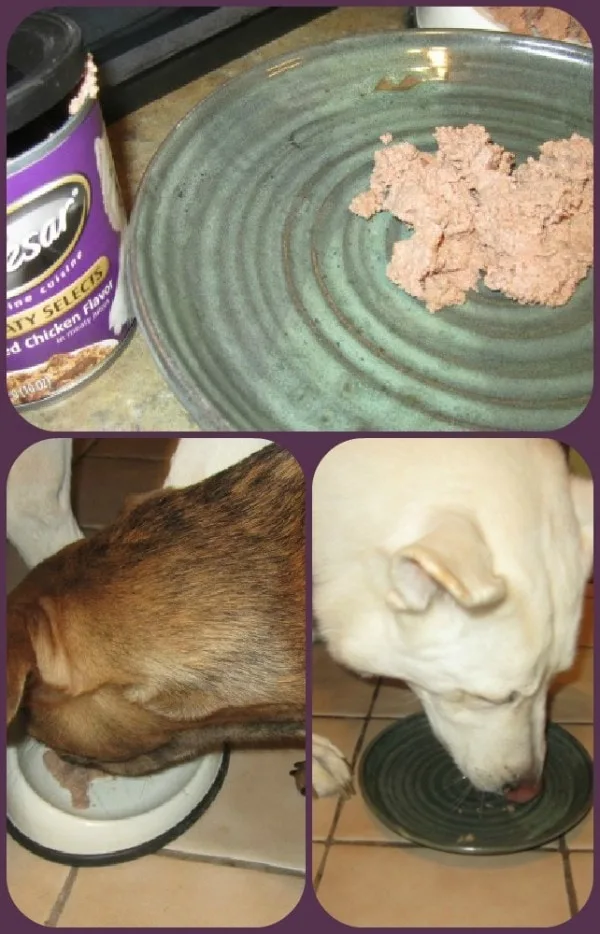 I will say that after eating Cesar, both dogs are getting quite spoiled. When I serve Grump is normal dry meal, he gives me a look like, "Really? Where's the good stuff?". 😉 Cesar truly is gourmet food for dogs!
Learn more about Meaty Selects on their website. Also, stay up to date by liking the Cesar Facebook page.
Do you spoil your furry friends? If so, how?
I wrote this review while participating in an ambassador program by Mom Central Consulting on behalf of Cesar and received product samples and a promotional item to thank me for taking the time to participate.