Our first baby is our White German Shepherd dog, Hilo. We got Hilo right after our trip to Hawaii. We fell in love with the city of Hilo and that's how he got his name. Mike and I hadn't been together all that long, so co-parenting a puppy was quite the step.
Our

White German Shepherd Dog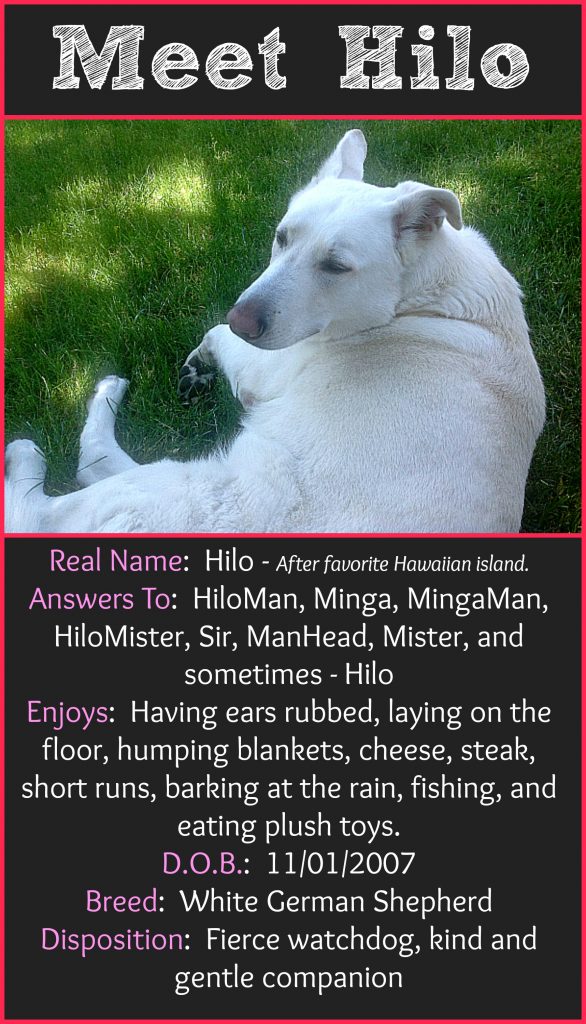 Ahem… My sister has reminded me that Hilo is a city, not an island, but I am way too lazy to redo this graphic.
As much as I am pro-adoption now, back then we went through a breeder to get Hilo. We were pretty determined on getting a white German Shepherd, so the online searches began. After much research, we found our guy. He was shipped to us (another thing I am super against now) from North Carolina.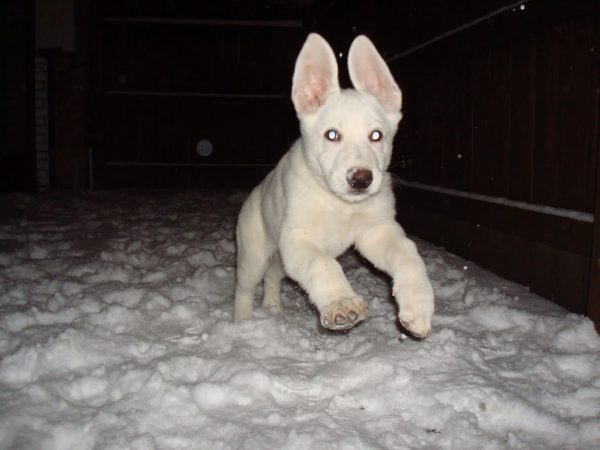 In all honesty, I really struggled with Hilo as a puppy. I loved him, but boy, he was a lot to handle. He had a ton of energy and was pretty spastic. Probably to be expected from any puppy and larger breed, but I found myself very overwhelmed. My hubby is much more patient and is very good when it comes to training.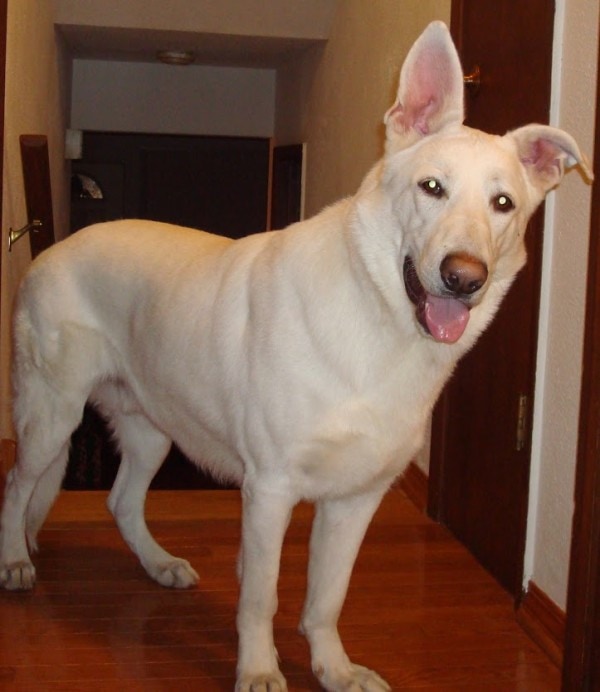 Hilo is now almost 6 years old. He his calm, loyal, loving, and the perfect watch dog. He has a genuinely kind soul and is very loving towards us. He puts up with the Tiny Grump antagonizing him and looks out for his "little brother".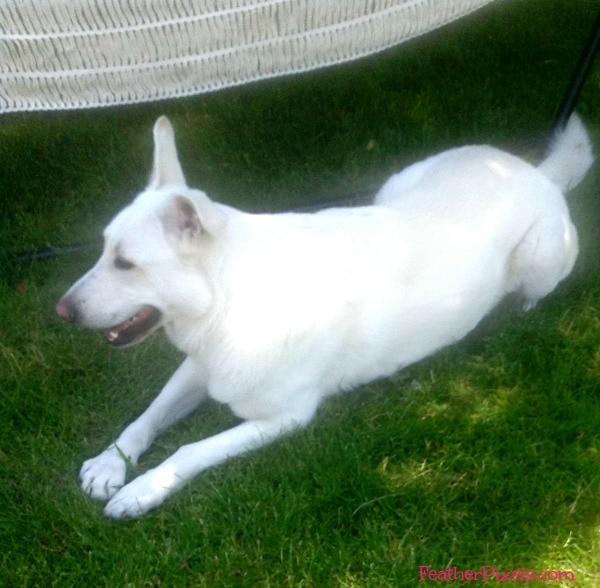 Unfortunately, he is starting to show signs of hip dysplasia, which is typical in German Shepherds. It sucks and we are trying to give him fish oil and watch his diet to help him. We switched him to a more breed-specific dog food formula, too, and noticed some improvement. Sometimes we catch him struggling to get up the stairs, and yet, he loves to go running. He has several comfy beds around the house and is allowed on the downstairs couch in the man cave.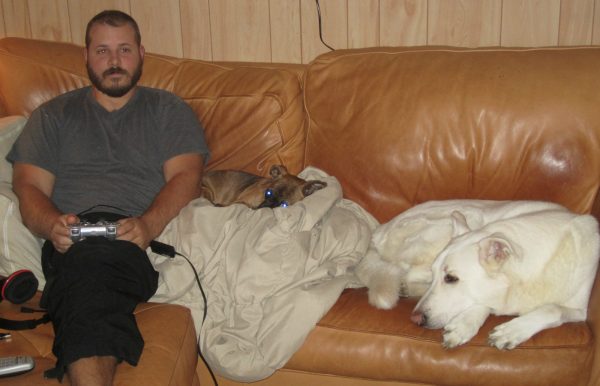 Hilo displays all of the great qualities of a German Shepherd. He's super smart, always by our side, nice to our friends, but would shred any threat to his family. 😉
German Shepherds are great dogs, but definitely be prepared for FUR. We have tumbleweeds of fur around here if I don't stay on top of the vacuuming!
What's your favorite dog breed? Have you ever met a white German Shepherd dog?
Rainbow Crumbs for You
Weekly newsletter with our latest posts and shenanigans.