Our second furry child is our Pug Boston Terrier mix, Grump. Grump was the result from one of my maternal meltdowns when I just needed a puppy. I used to have these about 3 days out of the month. We knew to let them pass. This time it didn't, so we searched rescue sites and found The Grump. He has made the most entertaining addition to our family for sure.
Hilo, our white German shepherd is very much Mike's dog. He loves us both, but truly bonded to my husband. I wanted a lap dog to sit with me while I work from home.
Pug Boston Terrier Mix – The Grump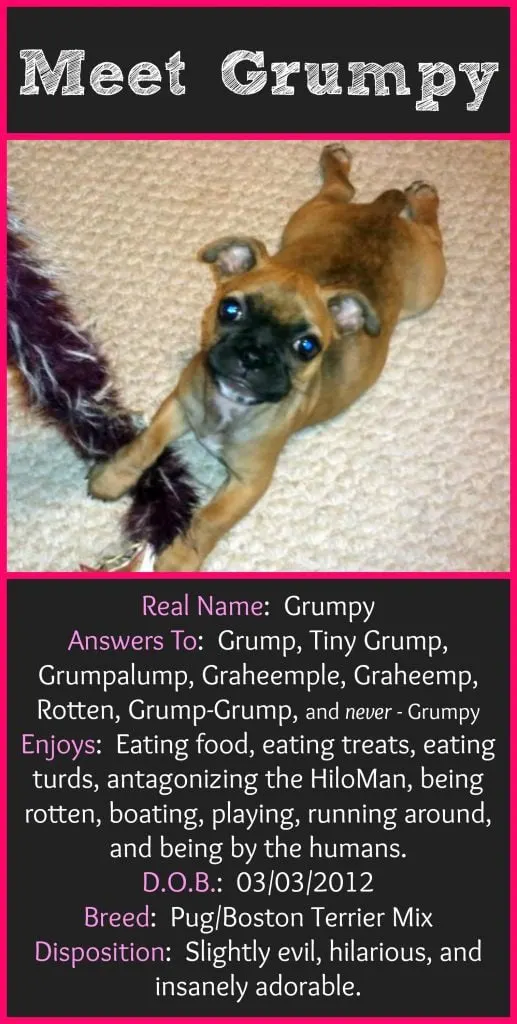 His name was listed as "Grumpy" on adopt-a-pet.com where we discovered him. I should say that Mike discovered him. He likes to remind me and take the credit as often as possible. 😉 They had him down as a Pug Boston Terrier mix, but later we found out that the mother might have been part French Bulldog, too.
The reason they called him Grumpy was because he was the only one of his litter that would stay in the crate while all his brothers and sisters would run out to play. Mike and I could relate and thought he sounded a lot like us! That's why we kept his name as Grumpy… and perhaps, because we aren't all that creative in the name department. In any case, we never call him by his name. We have several nicknames for both of our dogs. Not sure how they came about, but they just morphed over the years.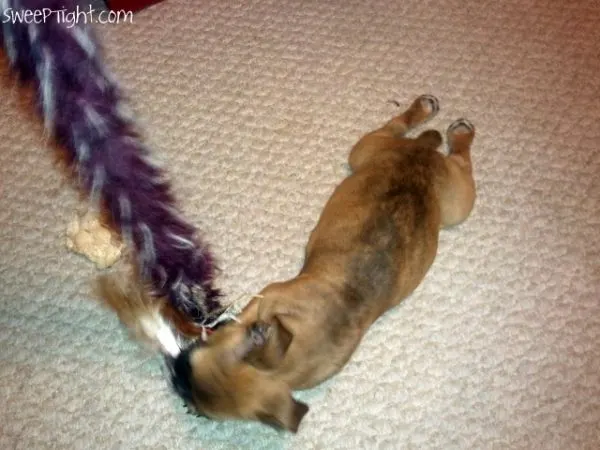 The Grump has quite the little personality. In my opinion, he's the most hysterical little creature that I have ever met. He cracks us up daily and comes up with new funny antics on a daily basis. Mike calls him rotten, because he pretty much is super spoiled.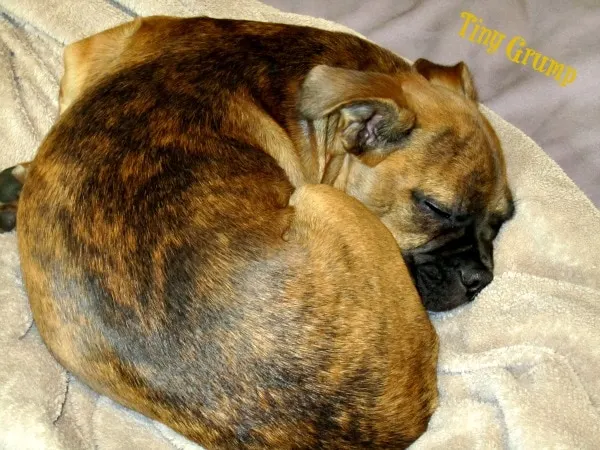 He understands English very well, except the word "no" seems to confuse him. It's hard to teach him what it means with those puppy dog eyes. He's got them mastered!
The Grump is so in tune with my emotions. I believe this is the first time I have completely bonded with an animal. Mike jokes around and says we are like E.T. and Elliot. This dog has helped me with my mental issues more than any drug ever has.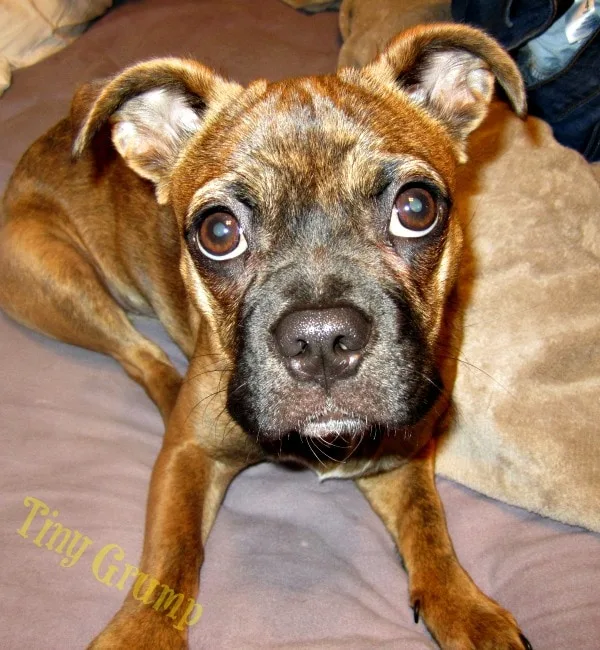 This little animal fills my heart and I love him to death. Sometimes I feel like I might just take a chomp out of him cause he's so darn cute. More pics can be found in this Google + album. And, videos can be found on my YouTube channel. Yes, this is what happens when you are obsessed with your animals and addicted to social media.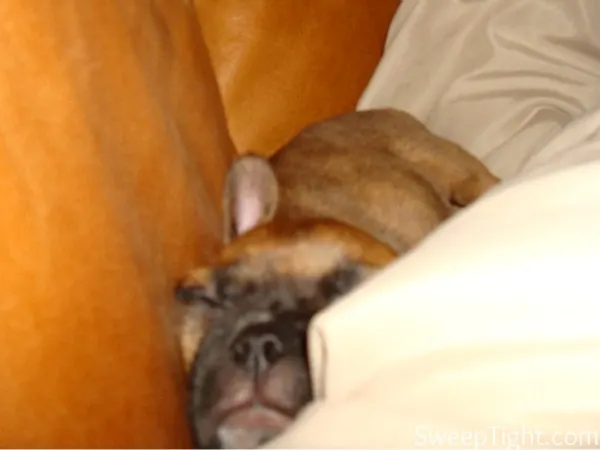 We are both so thankful to have this funny guy in our lives. He is a precious addition to our family. The Grump is also proof that you can find what you're looking for on rescue sites. A pug mix is the perfect breed for my lifestyle, and we found him through rescue.
Do you have pets? Do you have crazy nicknames for them? Have you ever met a pug Boston Terrier mix?