This is a sponsored post written by me on behalf of on behalf of the J.M. Smucker Company for IZEA. All opinions are 100% mine.
We want to make dogs happy every day, but May is Pet Month, so let's get creative. There are always more ways we can spoil our pets.
Even the most pampered pooches deserve a little extra attention in return for the happiness they give us. Even with their happy lives, most dogs love a surprise adventure.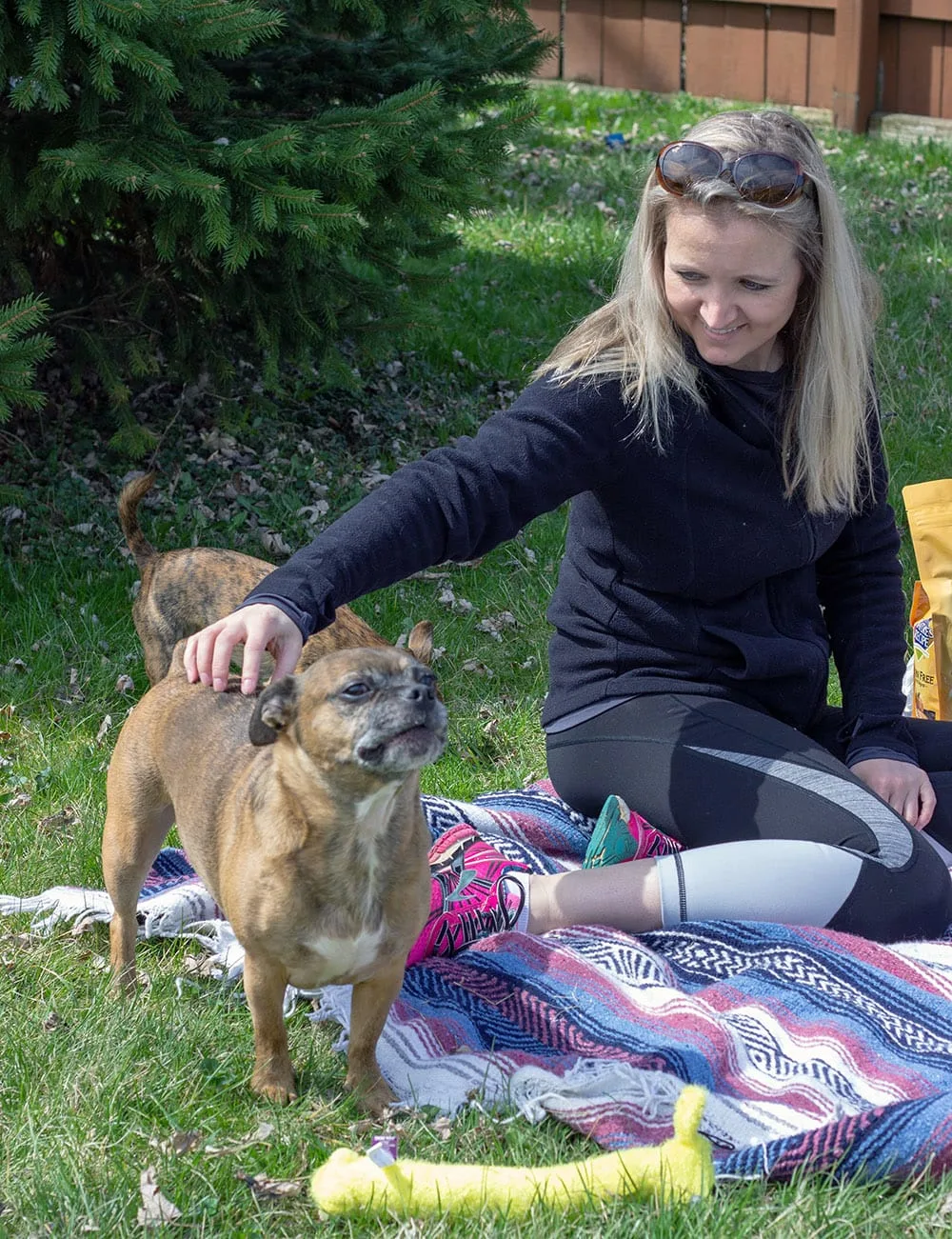 Any little chance to spend extra time with you makes their world. It doesn't take much to get those tails wagging rapidly, which makes everyone happy.
10 Ways to Make Dogs Happy
1.) Visit with family. Pets like to see extended family members, too. Well, two out of three of our pets enjoy people. Franklin takes a little bit to warm up, but he eventually comes around and has fun with family.
2.) Get a new toy. There's nothing like a new toy to liven up the room over here. The dogs get so excited when they know there is something new for them to play with.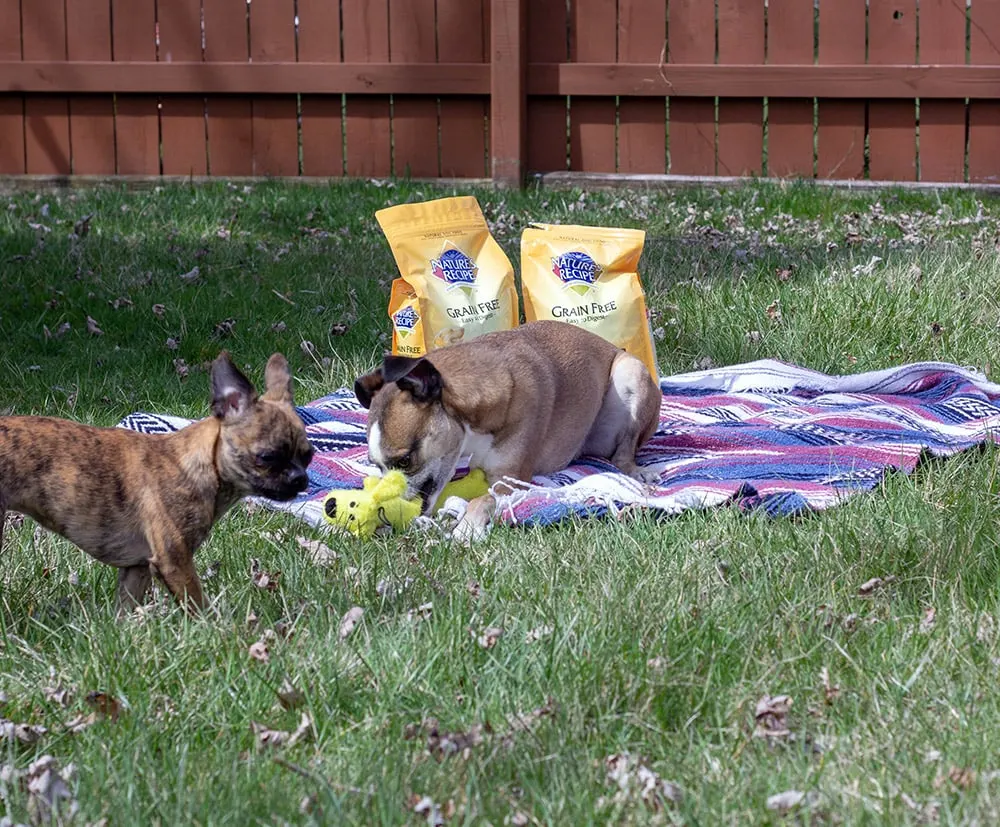 3.) Have a backyard picnic. Lay a blanket down and have a little playtime with your pets. Bring some Nature's Recipe to make it a picnic. The dogs love the change of scenery and the chance to play with you outdoors.
4.) Run, run, and run. Let the dogs go full steam and do the zoomies. Thankfully, we have a large fenced yard that's perfect for speedy sprints.
5.) Introduce new adventures. Depending on your dog's personality, they most likely love to go anywhere and everywhere with you. Try a new hiking spot, or take them new places to switch things up a bit.
6.) Get a cozy outfit. I never used to be a "dress your dog" person, but little Bea has changed that. Plus, she's cold. 😉 As long as your dog seems to like clothing, it's fun to dress them up.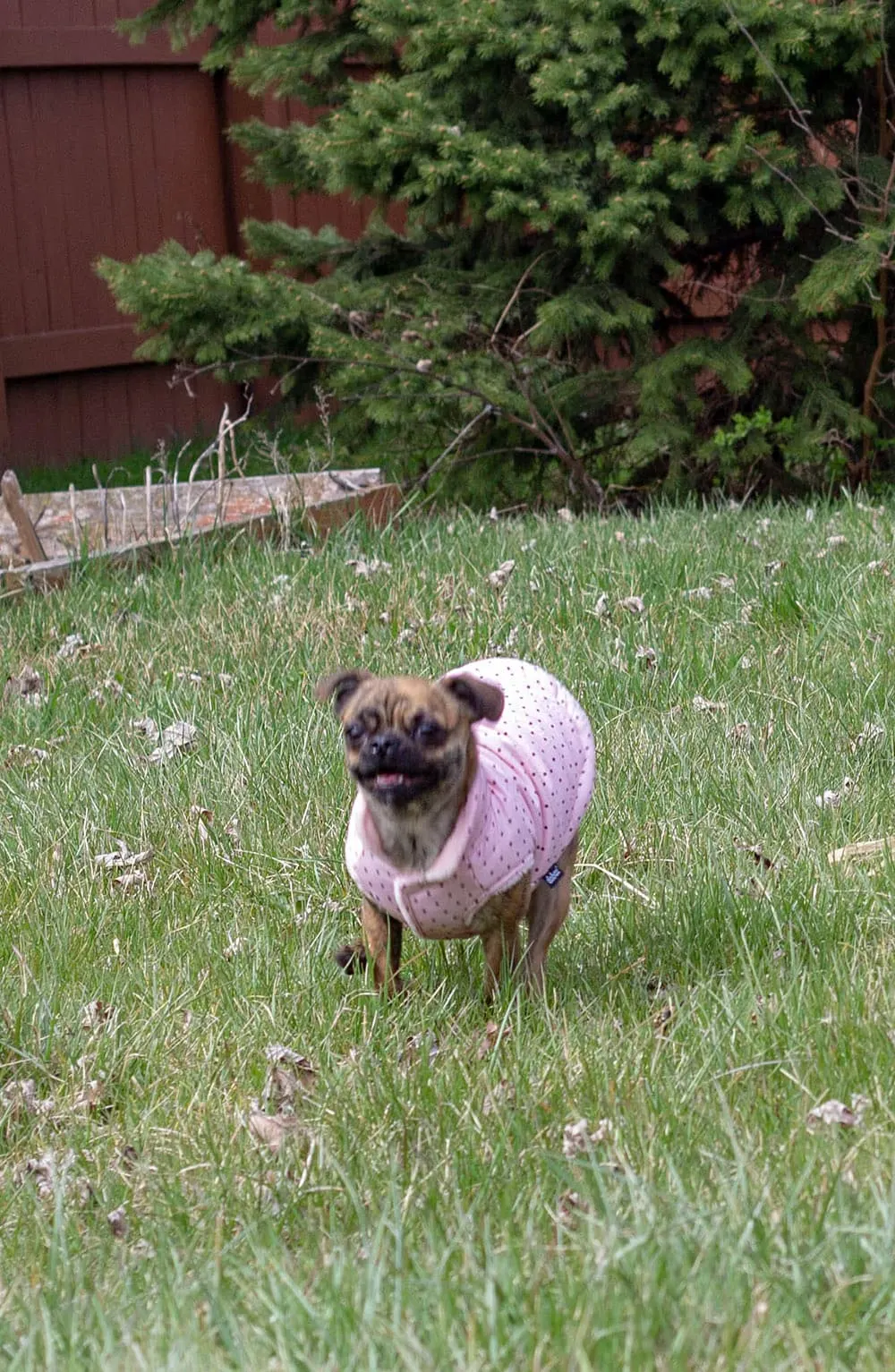 7.) Talk to them. Trust me; they don't care what you say, just talk to your pets in a nice voice. I talk to my dogs all day long. I can tell by the way they look at me; they like the attention. No matter what I am saying, they are here to listen intently.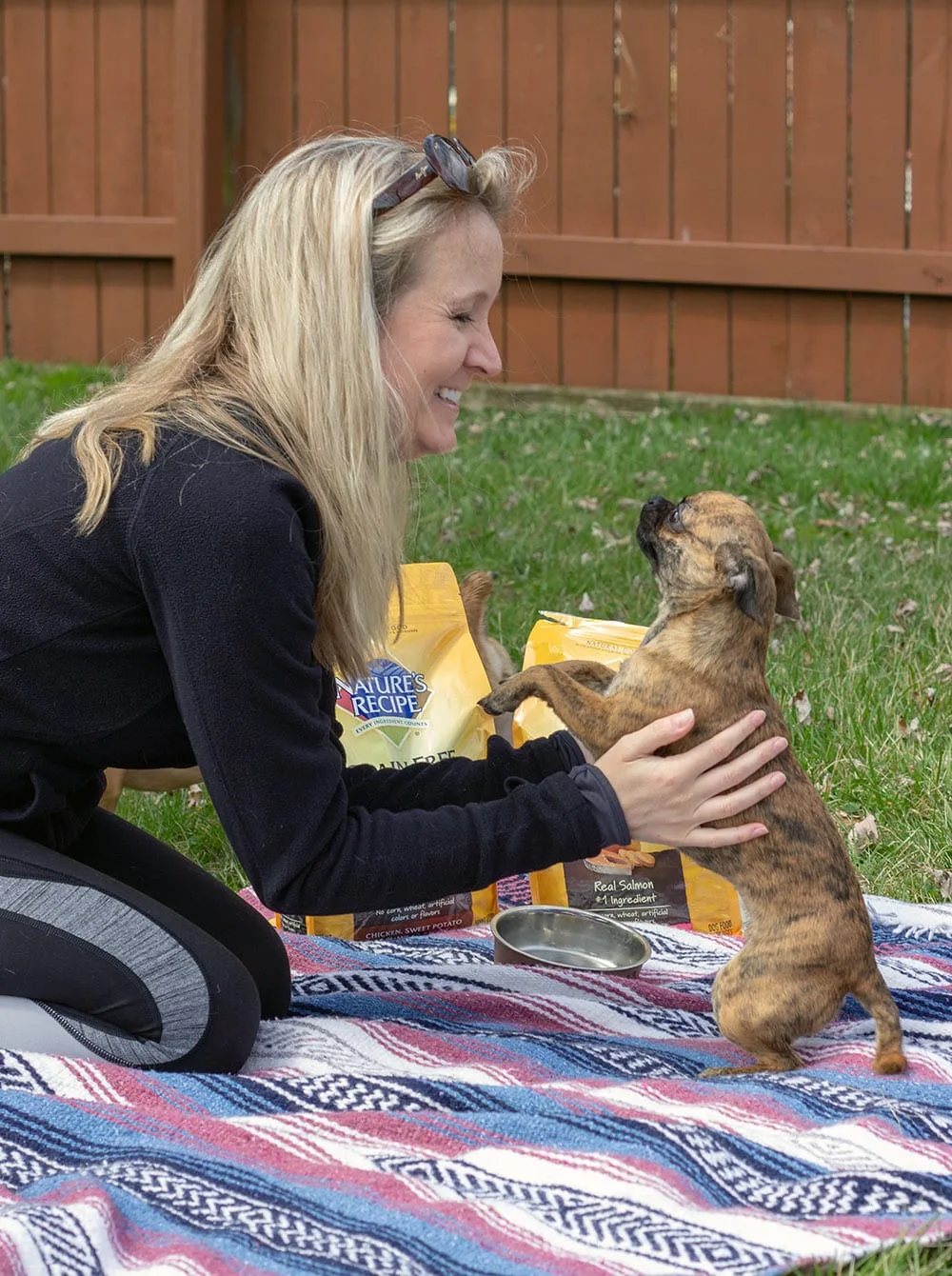 8.) Make homemade dog treats. Don't ask me how, but I swear pets know when you're baking something for them. Each time I've made homemade dog treats, I have three salivating little faces eagerly standing by.
9.) Cuddle up to rest. After all that playtime, be sure to have some cozy downtime.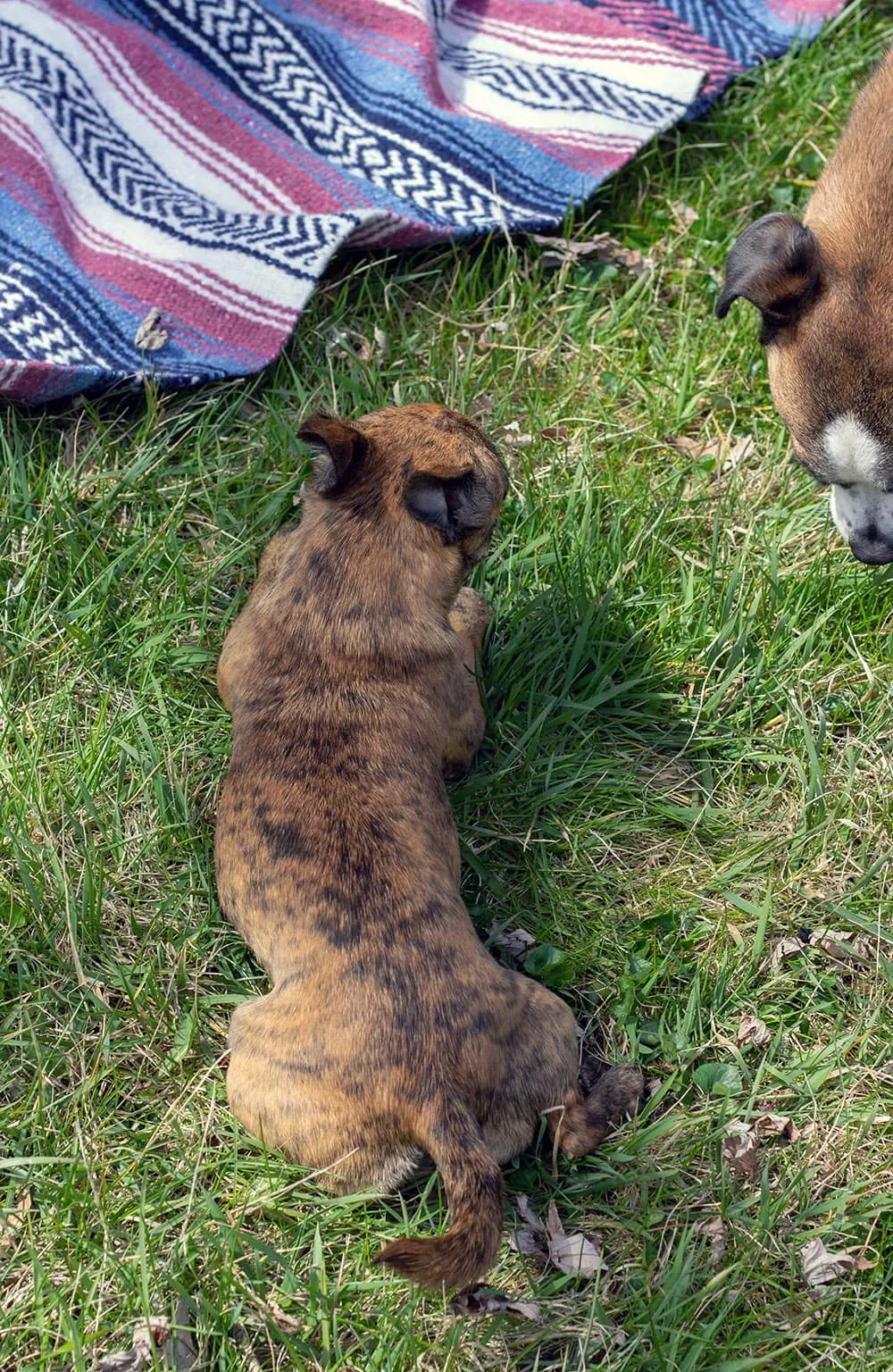 10.) Properly "fuel the wag."
With all this extra loving, there's sure to be extra wagging. Nature's Recipe helps fuel the wag with ingredients from nature with added vitamins, minerals, and nutrients.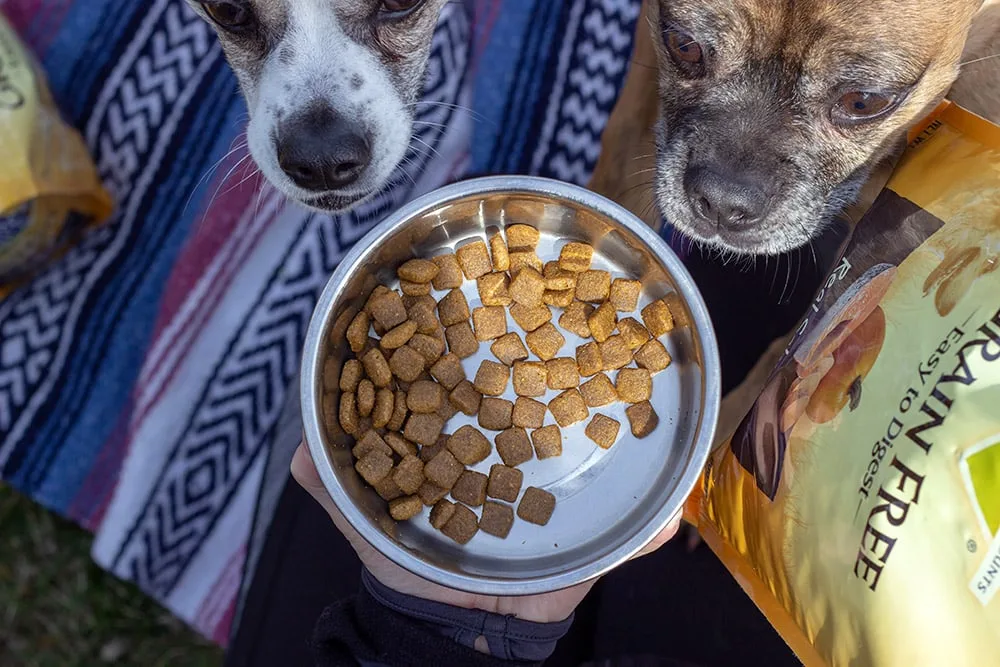 Once only found in specialty pet stores, Nature's Recipe is now conveniently available and easy to find at Meijer. We love their selection of Grain Free dry food.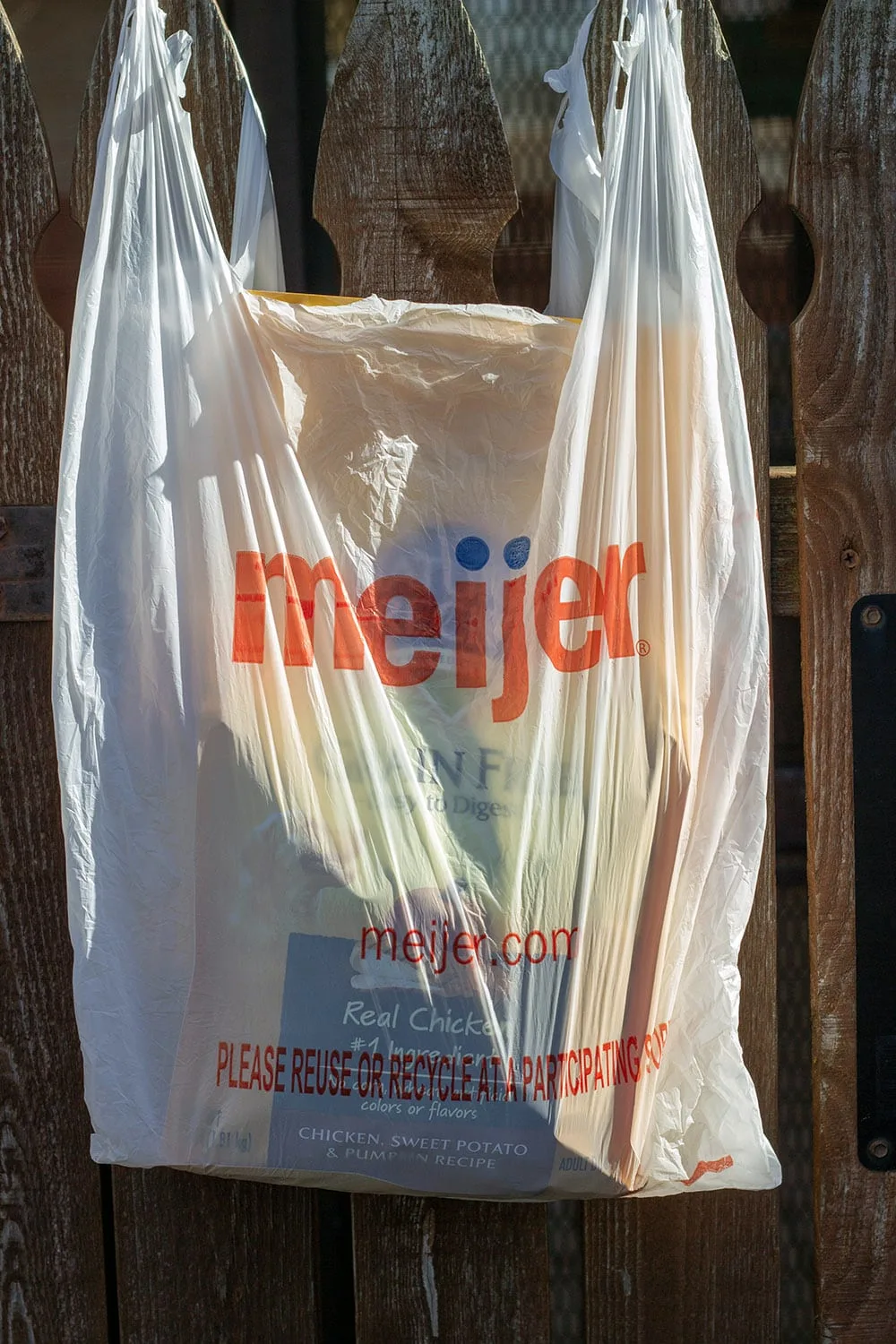 The Grump has a bit of a sensitive stomach and does well on Nature's Recipe Grain Free. Bea likes the small bites of the small breed dry food. And, Franklin, well, we won't go into what he would eat.
Nature's Recipe Grain Free Chicken Sweet Potato and Nature's Recipe Grain Free Salmon Sweet Potato are on the menu for the picnic.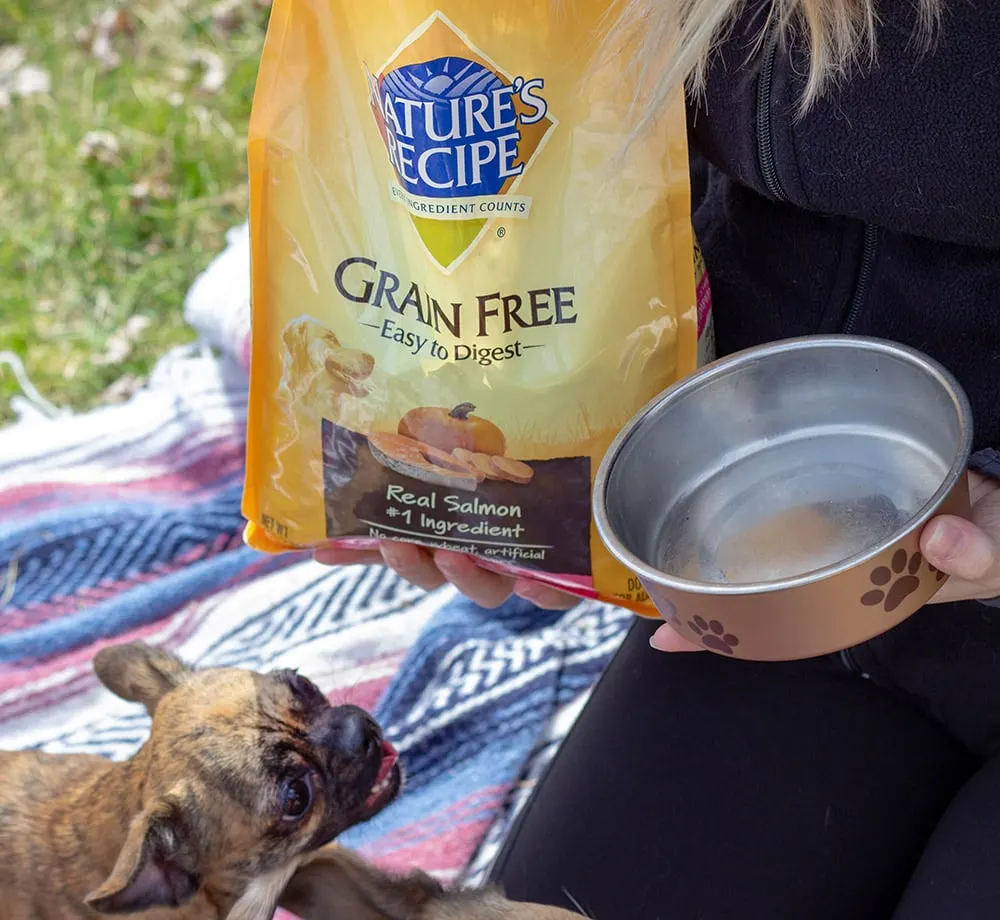 As you can see, the dogs can't get enough of the food. I feel good serving Nature's Recipe to them because the first ingredient on the label is what's on the bag — so, lamb, chicken, or salmon — real meat!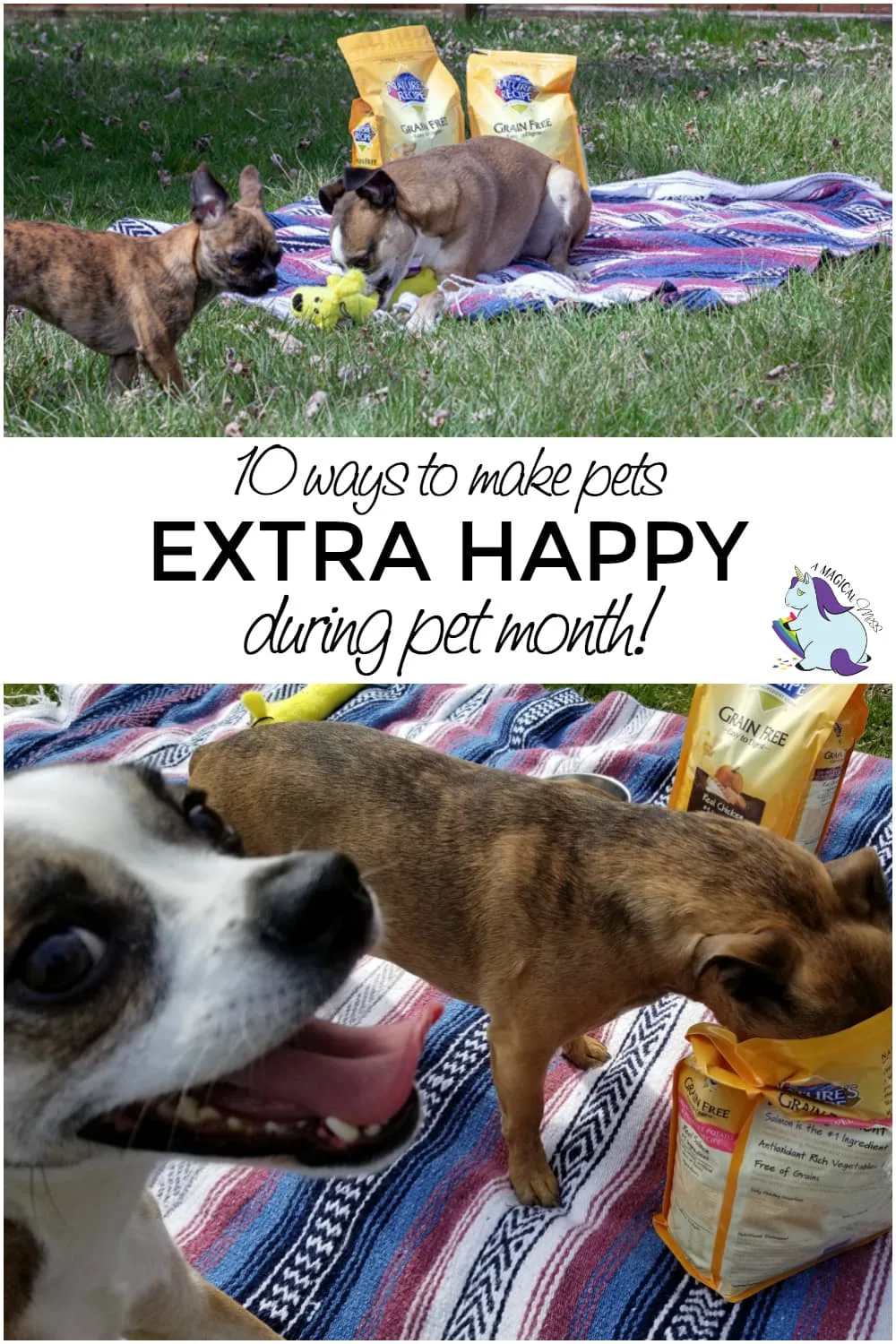 The Grain Free dry food also has ingredients to help support strong bones and teeth, and a healthy heart!
All the good stuff to fuel the wag! Share your ideas for ways to make dogs happy. Be sure to celebrate pet month with your pets.