Use this homemade dog treats recipe roundup to whip up some goodies for your fur friends. We just love making our own treats over here. With three dogs, we go through a lot of treats. All of our guys are extremely food-motivated, so we like to use treats to reward good behavior. Not going to lie, treats come in handy as bribes, too. It's the only way I can get our Franklin to take a bath without nipping at me.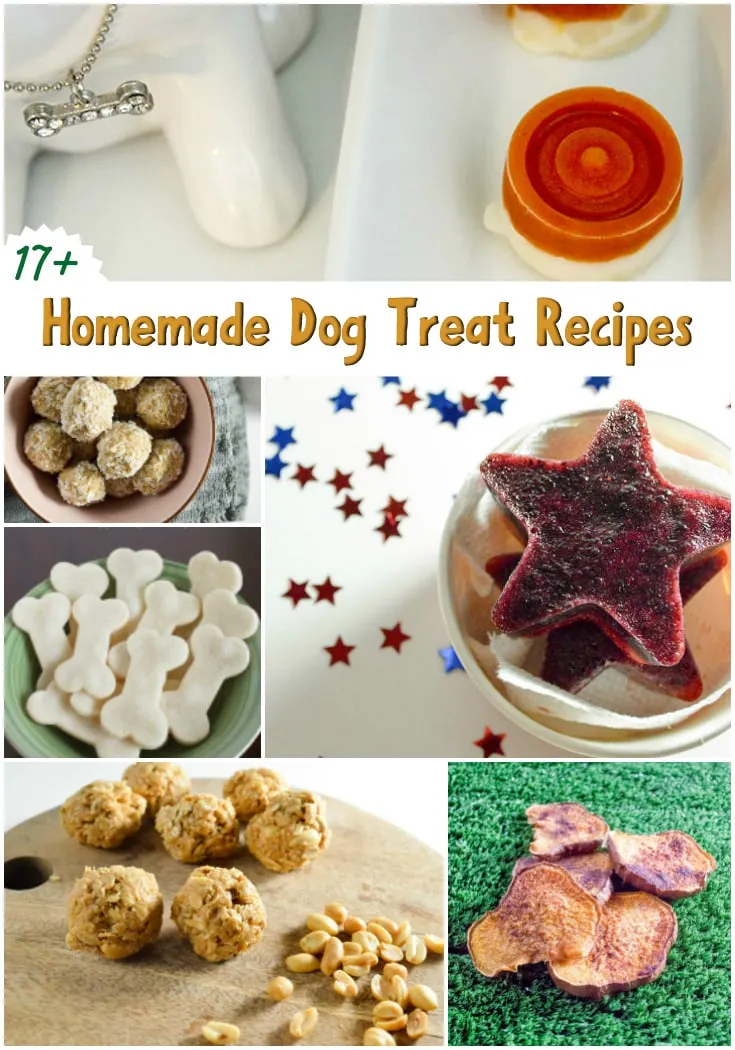 Ever since I realized how easy it could be to make your own dog treats, I am hooked. I still buy goodies, too, but with so many recipes out there, I make our own frequently. I gathered up some of my favorite blogger buddies and their homemade dog treats recipe posts. Click the links below to find the complete recipes. I have their permission to share these creative ideas with you.
17+ Homemade Dog Treats Recipe Roundup
Do you have a favorite homemade dog treats recipe?