It's no secret that I'm a huge Kia fan. I just had the wonderful opportunity to drive another Kia model and it was just as awesome as the rest. I was given this vehicle to drive for a week to facilitate this 2016 Kia Optima review. All thoughts and opinions shared here are my own.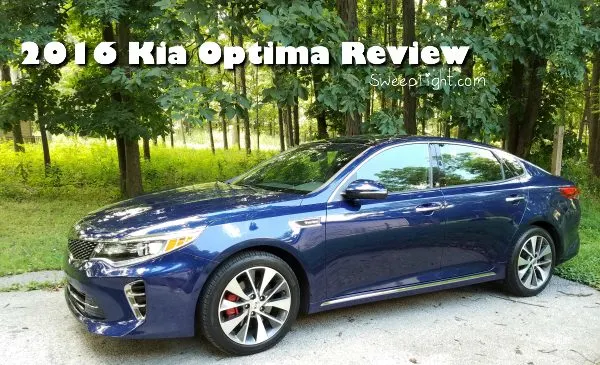 2016 Kia Optima Review – Luxury for Days
When this car pulled into my driveway, I immediately fell in love with the color. It's got diamond-like sparkles in the sunlight that call to my inner mermaid. It looked beautifully different as the sun moved through the sky all day.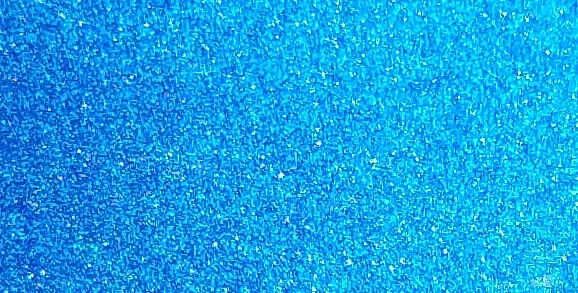 Naturally I got in the driver's seat as soon as the guys dropped it off. Per usual, with Kia vehicles, literally everything fit my body. Every button, every gadget, every cushion, was exactly where I would want it to be. These cars are seriously built for me.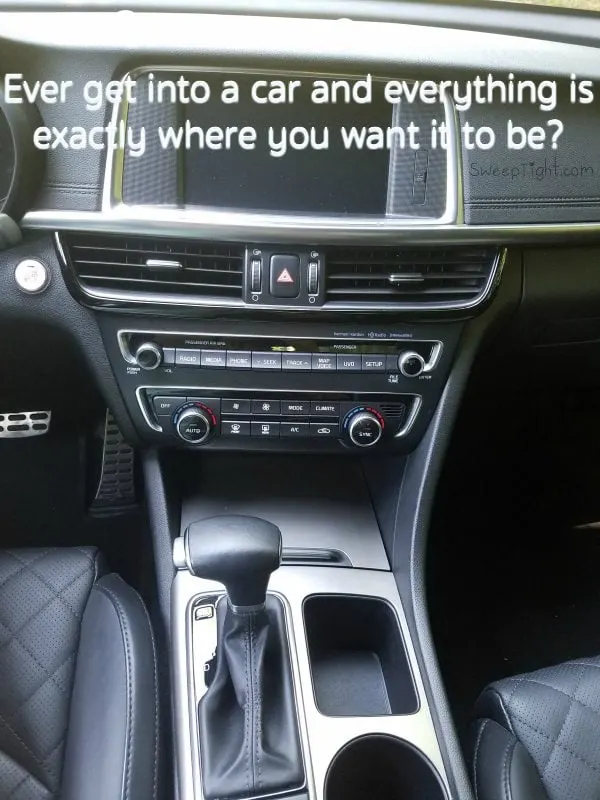 The driver's seat has–my absolute favorite–adjustable lumbar support. OMG. I pumped that baby up until it felt like the hand of a friendly giant was supporting my lower back. Ever since I had kids my spine just hasn't been right. But this seat makes me forget I'm a mom.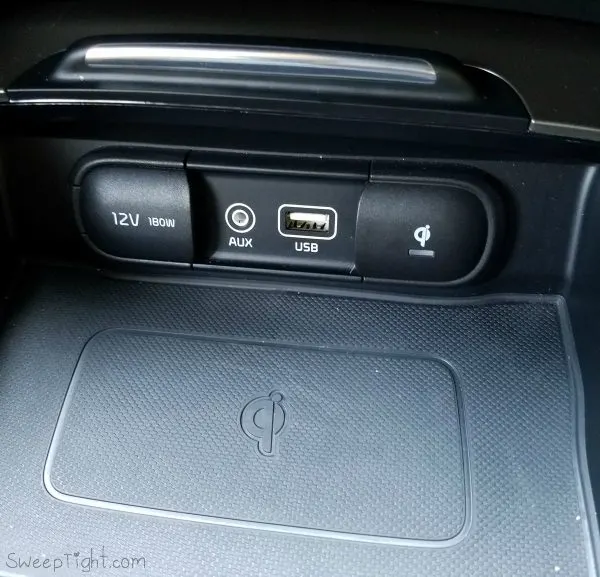 I tossed my phone into the spot I usually put my phone in a car and it suddenly started charging! I didn't even know my phone was compatible with these wireless charging pads! It was an excellent surprise. Don't worry, if your device isn't compatible, there are 3 USB ports and 2 cigarette charger spots in the vehicle. The whole family can power up at the same time.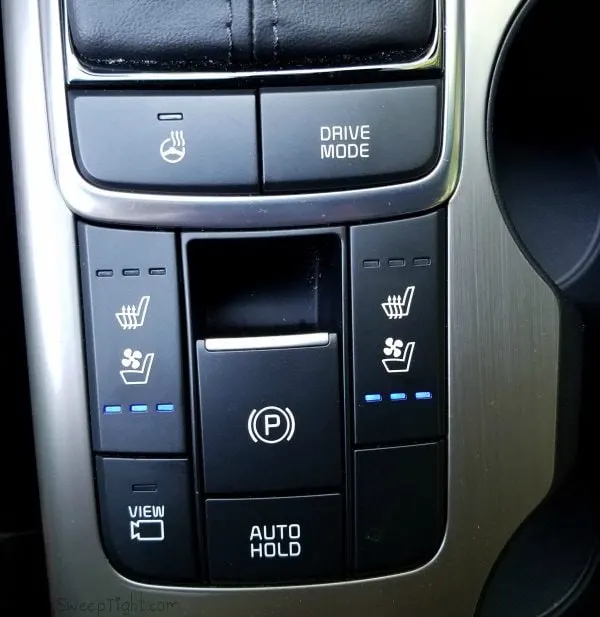 I've had the pleasure of experiencing the heated seats and heated steering wheel during the winter, but with 90 degree summer days… those air conditioning seats are phenomenal. Like, seriously. Cool air gently blowing on your butt is something everyone needs to experience on a hot Chicago summer day.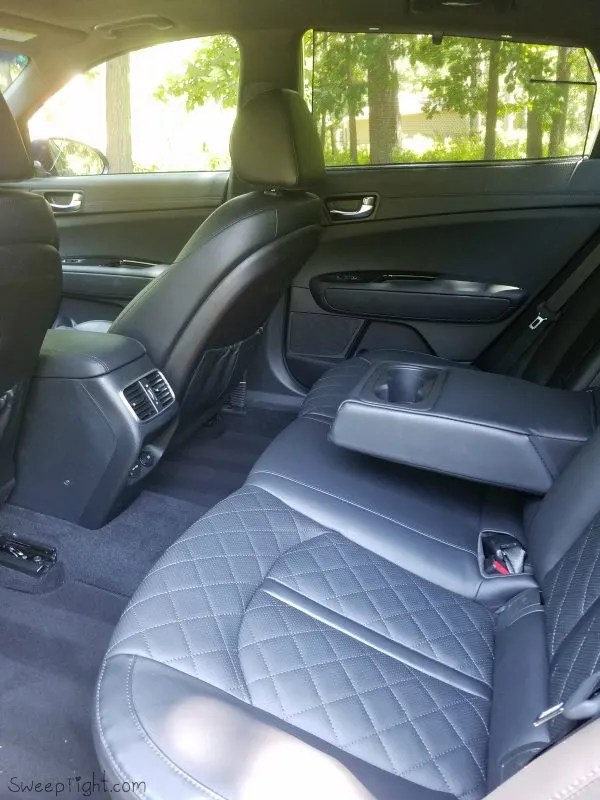 The back seats are equally comfy, luxurious, and safe. Every part of the 2016 Kia Optima is spacious and just amazing. The panoramic sunroof can be enjoyed from anywhere in the vehicle.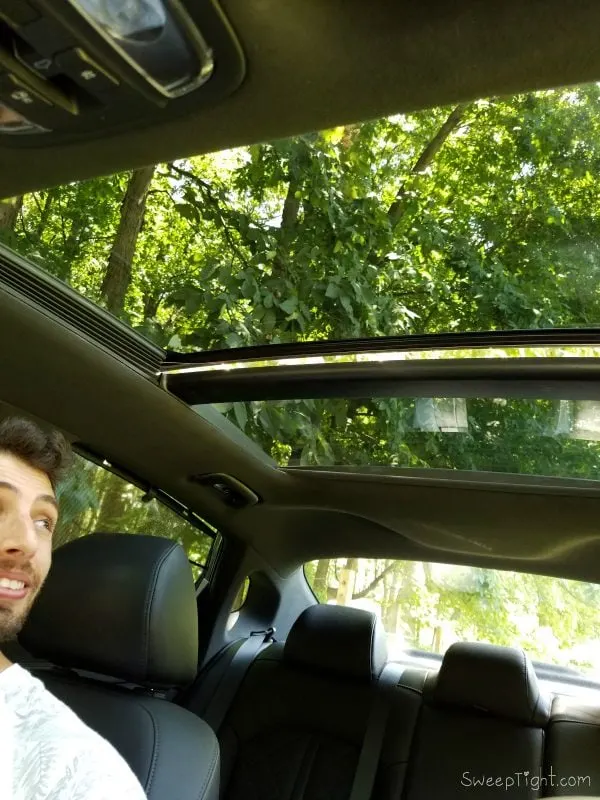 And the back windows have screens. I mean, I don't know how it gets any better than that.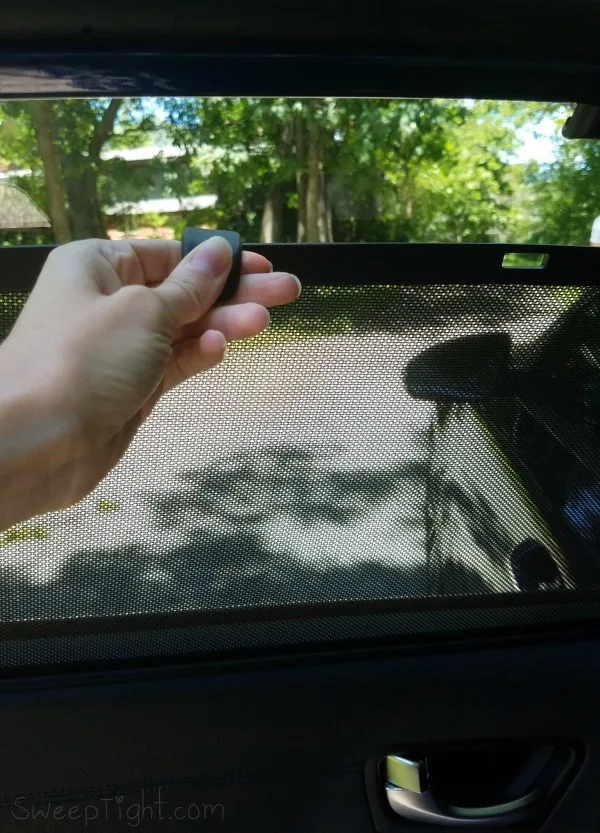 Let's Talk Space
If you've got a lot to transport, have no fear. The back seats fold down super easily and expand the already great sized trunk. You could legit sleep in there!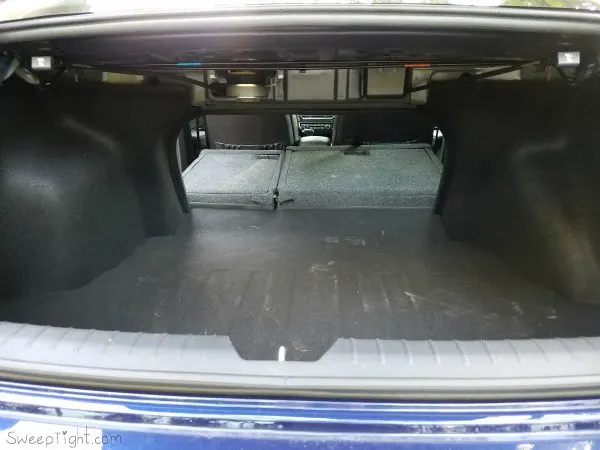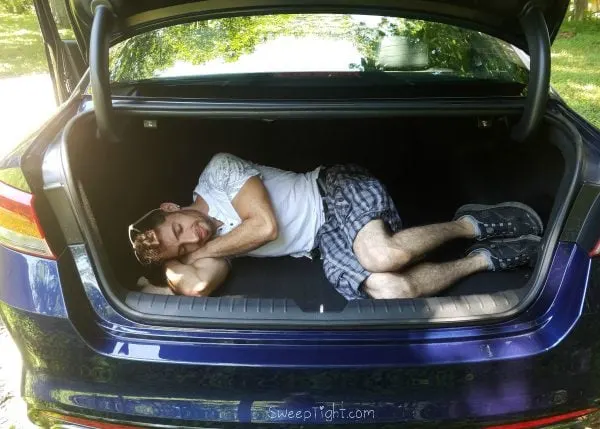 This 2016 Kia Optima review wouldn't be complete without mentioning the turbo power. This car really gets up and goes. I love knowing I have that kind of speed to rely on if needed–or just for fun. I have to admit, when tempted with safe, open road, I put the pedal to the metal and WOW. Super fast and super fun.
Oh, and how could I forget… I always take note of the amount of cup holders and this baby has eight!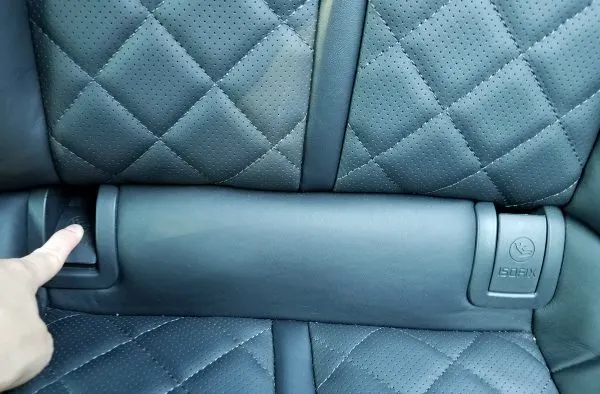 I go into more detail about the incredible safety features Kia has in this post, but this is the first time I've seen these car seat slots. They push in to reveal a latch that removes the need for a car seat base. It's been a hot minute since my kids have been in car seats, but I can still remember the misery of transferring bases from vehicle to vehicle.
Once again, Kia has exceeded my expectations. Build your dream model on the Kia website. And check out my other Kia reviews.
2016 Kia Sorento Review
2016 Kia Sedona Review
What about this 2016 Kia Optima review did you find the most interesting?